Iran Interlink Weekly Digest – November 10, 2017
Iran Interlink, November 10 2017:… The MEK's television channel has aired many programmes asking supporters for money. The adverts present various individuals who have already paid. The response among Farsi speakers is that 'there is no need to go to this pretence, we all know you are doing money laundry'. For many years the MEK has pretended that its members and supporters are the source of its income. But it is public knowledge … 
Bahman Azami, Adel Azami and Saadallah Seyfi survivors of Mojahedin Khalq Organisation (MEK, Rajavi cult)
Iran Interlink Weekly Digest – November 10, 2017
++ The MEK's television channel has aired many programmes asking supporters for money. The adverts present various individuals who have already paid. The response among Farsi speakers is that 'there is no need to go to this pretence, we all know you are doing money laundry'. For many years the MEK has pretended that its members and supporters are the source of its income. But it is public knowledge that the money is from Saudi Arabia and Israel. Even in the years 1995-6 when the UK Charity Commission investigated and closed the bogus Iran Aid charity, it was obvious to everyone that this was a money laundry front. Clearly, the MEK now has new money coming and these TV programmes are aired to disguise where it's from.
++ Iran's Day of Koroush (Cyrus the Great) came and went before the MEK suddenly realised they had missed the bandwagon. So, this week they tried to catch up. The Commentariat ridiculed them. Most pointed out 'you were anti-monarchist when you started, now what's all this about Koroush'? Some went on to say that 'Koroush didn't sell his country for pennies, didn't lick his enemies' boots and didn't force his soldiers to divorce or use them as forced labour etc. In fact, he was symbol of human rights and tolerance. You are famous for abusing human rights'.
++ This week a group of MEK formers had a meeting in the European Parliament exposing the MEK. They acted as an echo for the voices of the people in Albania about the human rights abuses going on inside the MEK.
In English:
++ Anne Khodabandeh visited Tirana last week to investigate the scandalous situation of former MEK members in Albania. She had an opportunity to speak with some officials responsible for the MEK, though all were afraid to speak on the record. Khodabandeh was interviewed by several media outlets, television, internet and newspapers. Some had their output censored by senior editors and media owners. (Ironically, Johannes Hahn, Commissioner for European Neighbourhood Policy and Enlargement Negotiations was in Tirana from 8 to 10 November to participate in the EU-Western Balkans Media Days – aimed at strengthening freedom of speech and media independence.)
++ Gazeta Impakt broadcast a two-part interview on the MEK in Albania. In the first, Anne Khodabandeh talked about a range of issues, including the illegal trafficking of the whole MEK to Albania. She said that since they do not have UN refugee status they have no legal status in the country. She also mentioned that there is already evidence of the MEK recruiting young people in Albania to join their cult. The second part involved the testimony of three former MEK members. Adel Azami, Bahram Azami (cousins) and Sadollah Seifi, who all come from the same village in Iranian Kurdistan and joined the MEK together twenty-six years ago. They each explained how they had been deceived by false propaganda by the MEK and spent all those years trapped in the organisation. Adel escaped five years ago and is now resident in the UK. The other two escaped the MEK only weeks ago and are now on the difficult road to recovery. Anne Khodabandeh was on hand to clarify certain issues and to say that anyone leaving the MEK would be supported by the families' Sahar Family Foundation.
++ "Nejat Society members of Khuzestan branch met Sheikh Mansuri family. Their beloved son; Nesar was a POW of Iran-Iraq war when the MKO recruiters deceived him into joining the cult. He is taken hostage by the Cult of Rajavi now for long years.
I am sure my brother loves his family; says Ms. Samira Mansuri, Nesar's sister. She recounted the story of their last visit to the MKO Camp Liberty in Iraq:
'we were picketing in front of the Camp Liberty gates along with other families. All the families wrote and signed petitions to the UNHCR asking for a visit with our loved ones'. The UNHCR representative, however, quoting the MKO cult leaders, said that the members were unwilling to visit you. And we can do nothing…  We were all sure that the cult leaders do not tell the truth. And our beloved family members were under severe pressure and manipulation of the cult.'
Nesar regularly wrote letter to us when he was captive in the Baath prison Camps. However as soon as he transferred to the MKO Camps, the Rajavis didn't allow him to write a letter or contact his family."
++ Mazda Parsi of Nejat Bloggers writes to answer the question 'What caused the decline of the cult of Rajavi?' by explaining how cults work. He starts by explaining that people do not join cults but are deceptively recruited and often spend years trapped in the group afterwards. He says the process is gradual. "The leaders of the group Massoud and Maryam Rajavi ran very meticulous methods of brainwashing to indoctrinate their cult-like ideas. The more the group members endured cult-like practices, the more they lost their trust to the outside world." Parsi tells why forced celibacy is used in the MEK. However, after 2003, the MEK's hypocrisy became clear for the members and many began to escape the cult a process that is still ongoing. Parsi concludes: "Doubts about the group's leaders and their ideology was enhanced when members found themselves in a rather free world in Tirana. They could see the normal life of ordinary normal citizens whenever they could manage to get out of the group's camp –although under sever supervision and control of their superior ranks. Hence, they got informed of the aspects of violations of human rights that the leaders of the Cult of Rajavi committed against them. This instigated the second and hopefully last stage in the decline of the cult of Rajavi."
++ Richard Silverstein in Tikun Olam mentions the MEK's role in the Iran nuclear deal now that Donald Trump is trying to scupper the deal. (Trump and Iran Nuclear Deal: 'On the Road to Nowhere'.)
"Many analysts believe that MeK's mysterious largesse originated in the treasury of the Saudi regime, a sworn enemy of the Iran's Shia regime.  NBC, quoting Obama administration sources, claimed the Mossad was an important funder as well.  Meir Dagan, Israel's former Mossad chief, publicly boasted of Israeli acts of terrorism sponsored inside Iran.  Clearly, these sorts of operations need Iranian insiders and MeK is a likely culprit.  The same NBC report asserted that the MeK participated in the assassination of five Iranian nuclear scientists.  I reported here, based on a high-level Israeli former military officer, that the Mossad and MeK jointly coordinated the attacks.  Other journalists have reported that the Saudis gave Israel $1-billion for various operations to sabotage Iran's nuclear program including the assassinations and the Stuxnet malware attack.
"It would be totally in character for the MeK to accept funding from Iran's enemies, as it was once sheltered in Iraq by Saddam Hussein during the Iran-Iraq war."
*** 
Ne dokumentarin me poshte al Jazeera tregon historine e terrorit te muxhahedineve iraniane. Menyrat e manipulimit dhe rekrutimit qe ata i kane bere qytetareve iraniane, masakrat kunder kurdeve dhe abuzimin me anetaret e tyre. Kjo eshte organizata qe Shqiperia strehon qe prej vitit 2013. Emisioni Kulti i Kameleonit eshte prodhuar ne vitin 2007.
IMPAKT 97: Jihad 2.0? What are the Iranian Jihadis (MKO, Rajavi cult) doing in Albania? (part 1)
IMPAKT 97: Jihad 2.0? What are the Iranian Jihadis (MKO, Rajavi cult) doing in Albania? (part 2)
Also read:
http://iran-interlink.org/wordpress/?p=8967
Trump Trashes Iran Deal to Satisfy Netanyahu 
Gareth Porter, The American Conservative, October 26 2017:… But this writer found more than one telltale sign of fraud in the papers, and a former senior German foreign office official told me on the record in March 2013 that the source who passed on the documents was a member of the Mujihadeen e-Khalq (MEK), the armed Iranian opposition group. The MEK has allegedly worked with Israel's Mossad for some time …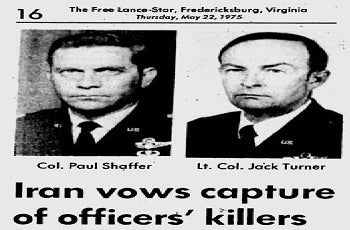 The MEK's dirty past includes the anti-Imperialist inspired murder of six Americans in pre-revolution Iran which it later celebrated in songs and publications
Trump Trashes Iran Deal to Satisfy Netanyahu
U.S-Iran policy is closer to Israel than it has been in years.
By GARETH PORTER • October 20, 2017
President Donald Trump's new Iran policy clearly represents a dangerous rejection of diplomacy in favor of confrontation. But it's more than that: It's a major shift toward a much closer alignment of U.S. policy with that of the Israeli government of Prime Minister Benjamin Netanyahu.
Whether explicitly or not, Trump's vow to work with Congress to renegotiate the Iran nuclear agreement, and his explicit threat to withdraw from the deal if no renegotiation takes place, appear to be satisfying the hardline demands Netanyahu has made of Washington's policy toward Tehran.
Specifically, Netanyahu has continued to demand that Trump either withdraw from the Joint Comprehensive Plan of Action (JCPOA) or make far-reaching changes that he knows are impossible to achieve. In his September 17 speech to the UN General Assembly, Netanyahu declared, "Israel's policy toward the nuclear deal with Iran is very simple: Change it or cancel it." And he made no secret of what that meant: If Trump doesn't "cancel" the deal, he must get rid of its "sunset clause" and demand that Iran end its advanced centrifuges and long-range missile program, among other fundamentally unattainable objectives.
Trump's statement last Friday managed to include both of the either/or choices that Netanyahu had given him. He warned that, if Congress and America's European allies do not agree on a plan to revise the deal, "then the agreement will be terminated." He added that the agreement "is under continuous review," and our participation "can be canceled by me, as president at any time."
One provision the administration wants Congress to put into amended legislation would allow sanctions to be imposed if Iran crosses certain "trigger points," which would include not only nuclear issues but the Israeli demand that Iran stop its long-range missile program. Ballistic missiles were never included in the JCPOA negotiations for an obvious reason: Iran has the same right to develop ballistic missiles as any other independent state, and it firmly rejected pro forma demands by the Barack Obama administration to include the issue in negotiations.
Trump went a long way towards Netanyahu's "cancel" option by refusing last week to certify that Iran was keeping up its end of the JPCOA. That move signaled his intention to scrap the central compromise on which the entire agreement rests.
Although the Middle East is very different today than during the George W. Bush administration, some parallels can be found in comparing Trump's policy toward the JCPOA and Bush's policy toward Iran during the early phase of its uranium enrichment program.
The key figures who had primary influence on both Trump's and Bush's Iran policies held views close to those of Israel's right-wing Likud Party. The main conduit for the Likudist line in the Trump White House is Jared Kushner, the president's son-in-law, primary foreign policy advisor, and longtime friend and supporter of Netanyahu. Kushner's parents are also long-time supporters of Israeli settlements on the occupied West Bank.
Another figure to whom the Trump White House has turned is John Bolton, undersecretary of state and a key policymaker on Iran in the Bush administration. Although Bolton was not appointed Trump's secretary of state, as he'd hoped, he suddenly reemerged as a player on Iran policy thanks to his relationship with Kushner. Politico reports that Bolton met with Kushner a few days before the final policy statement was released and urged a complete withdrawal from the deal in favor of his own plan for containing Iran.
Bolton spoke with Trump by phone on Thursday about the paragraph in the deal that vowed it would be "terminated" if there was any renegotiation, according toPolitico. He was calling Trump from Las Vegas, where he'd been meeting with casino magnate Sheldon Adelson, the third major figure behind Trump's shift towards Israeli issues. Adelson is a Likud supporter who has long been a close friend of Netanyahu's and has used his Israeli tabloid newspaper Israel Hayomto support Netanyahu's campaigns. He was Trump's main campaign contributor in 2016, donating $100 million. Adelson's real interest has been in supporting Israel's interests in Washington—especially with regard to Iran.
In a public appearance in Israel in 2013, when Adelson was asked about his view on negotiating with Tehran, he suggested dropping a nuclear weapon on a desert in Iran and then saying to the Iranians, "See! The next one is in the middle of Tehran. So, we mean business. You want to be wiped out? Go ahead and take a tough position and continue with your nuclear development…."
The Likud Party policy preferences on Iran dominated the Bush administration in large part because of the influence of David Wurmser, a Likudist who was a Middle East advisor first to Bolton and later to Vice President Dick Cheney. Wurmser was a co-author, with Richard Perle and Douglas Feith, of A Clean Break, the 1996 paper that advised Netanyahu to carry out military strikes against Syria and Iran and to remove the Saddam Hussein regime in Iraq. Wurmser convinced Cheney that the administration should seek a pretext for attacking Iran.
But it was Bolton who worked with Israeli officials to plan a campaign to convince the world that Iran was secretly working on nuclear weapons. His goal was to sell key European nations on a UN Security Council resolution accusing Iran of developing a nuclear program. Bolton explains in his memoirs that the assumption of his strategy was that either the Security Council would strip Iran of its right to have a nuclear program or the United States would take unilateral military action.
In the summer of 2004, a large collection of documents allegedly from a covert Iranian nuclear weapons research program was suddenly obtained by Germany's foreign intelligence agency. Those documents became the sole alleged evidence that such a program existed. But this writer found more than one telltale sign of fraud in the papers, and a former senior German foreign office official told me on the record in March 2013 that the source who passed on the documents was a member of the Mujihadeen e-Khalq (MEK), the armed Iranian opposition group. The MEK has allegedly worked with Israel's Mossad for some time.
Neither the Bush administration nor the Trump administration viewed the alleged danger of nuclear proliferation by Iran as the priority problem per se; it was rather an issue to be exploited to weaken the Islamic regime and ultimately achieve regime change. Hilary Mann Leverett, the NSC coordinator in the Persian Gulf from 2001-03, told this writer in a 2013 interview that Wurmser and other Cheney advisors were convinced that the student protests of 1999 indicated that Iranians were ready to overthrow the Islamic Republic. In his statement last week, Trump blamed Obama for having lifted nuclear sanctions on Iran "just before what would have been the total collapse of the Iranian regime."
After Netanyahu became Israeli prime minister in early 2009, his administration worked assiduously for four years to maneuver the Obama administration into giving Iran an ultimatum over its enrichment program. Obama rejected such a proposal, but Bolton has repeated his call for the United States to bomb Iran year after year.
Now the Trump administration is playing out a new chapter in the drama of the Likudists and their patrons in Washington. Their objective is nothing less than using U.S. power to weaken Iran through military means if possible and economic sanctions if necessary. The remarkable thing is that Trump is cooperating even more eagerly than did Bush.
Gareth Porter is an independent journalist and winner of the 2012 Gellhorn Prize for journalism. He is the author of numerous books, including Manufactured Crisis: The Untold Story of the Iran Nuclear Scare. Follow him on Twitter @GarethPorter
(END)
*** 
Who celebrated the terrorist act of Sep. 11? 
Israel Provided IAEA with Fake Documents on Iran's Nuclear Program
Pssst, Whisper It, Even Iran's Enemies Don't Want Regime Change
6 Years ago Today: CIA, Mossad and MEK (Rajavi cult, Mojahedin Khalq) Assassinated Iran's Top Nuclear Scientist Majid Shahriari
Ambassador Daniel Benjaminan and Ambassador Daniel Fried on Mojahedin Khalq Terrorist designation and Camp Ashraf
(aka; MKO, MEK, Rajavi cult)
Remember.Mojahedin Khalq (MKO, MEK, Rajavi cult) was one of the excuses of US attacking Iraq
Iran: Joint Takfiri – MKO plot against Iran failed (aka: Mojahedin Khalq, MEK, Rjavi cult)
Captain Lewis Lee Hawkins
(Photograph courtesy Annette Hawkins)
Lets create another Vietnam for America(pdf).
(Mojahedin English language paper April 1980)
Letter to Imam (Khomeini) (pdf). 
(Mojahedin English Language paper April 1980)
Some questions unanswered regarding the US military invasion of Iran (pdf).
(Mojahedin English Language paper June 1980)
That Secret Iranian 'Nuclear Facility' You Just Found? Not So Much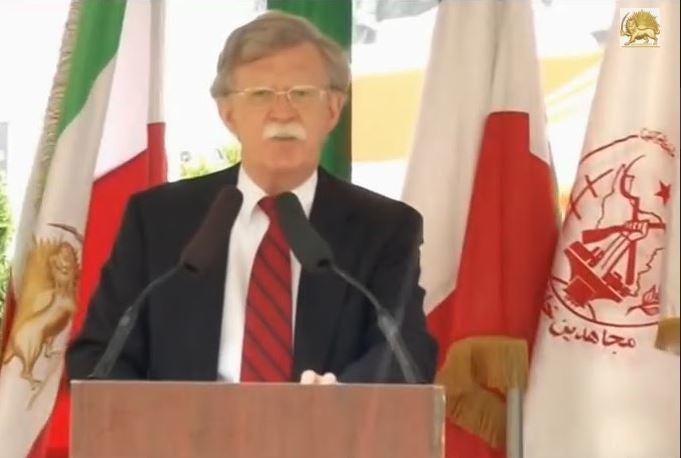 Mojahed Khalq Brother John Bolton has a memory lapse
Also read:
http://iran-interlink.org/wordpress/?p=6959
The IAEA's "Final Assessment" 
Gareth Porter, Counter punch, December 18 2015:… German intelligence had obtained the documents in 2004 from a sometime source whom they knew to be a member of the Mujahideen E-Khalq (MEK). A cult-like Iranian exile terrorist group, MEK had once carried out terror operations for the Saddam Hussein regime but later developed a patron …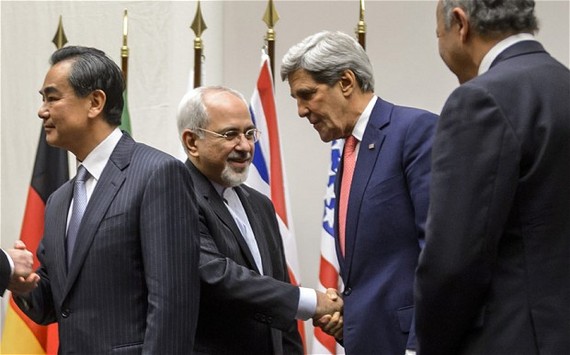 Massoud Khodabandeh: America Must Make Its Underlying Intentions Toward Iran Clear
Behind Struan Stevenson's book "Self Sacrifice"
The IAEA's "Final Assessment"
***
Massoud Khodabandeh
Article first published online: 27 JAN 2015
DOI: ۱۰٫۱۱۱۱/aspp.12164
Mojahedin Khalq (MKO, MEK, Rajavi cult) Our Men in Iran? (Seymour M. Hersh, The New Yorker, April 2012)
Obama pushes Israel to stop assassinations of Iran nuclear scientists – report
Also read:
http://iran-interlink.org/wordpress/?p=6088
The "Possible Military Dimensions" Bomb That Could Blow Up the Iran Deal
By Gareth Porter, Truthout, April 18 2015:… Information now available shows that the documents were created in Israel. According to a senior German office official, those documents were given to Germany's foreign intelligence service, the BND, in 2004 by the Mujahedin e-Khalq (MEK), the armed exile Iranian opposition group that had been an Israeli client …
Just World Publishing, February 2014, 310 pages
The "Possible Military Dimensions" Bomb That Could Blow Up the Iran Deal
The United States and Iran may have agreed on a vague framework for resolving remaining issues between them, including the lifting of sanctions, but the final stage of the negotiations will bring a diplomatic confrontation over the sequence and timing of lifting sanctions.
And the most difficult issue in the coming talks will be how the "Possible Military Dimensions" or "PMD" – the allegations of Iranian nuclear weapons work that have been at the center of the entire Iran nuclear crisis for several years – is to be linked to lifting certain UN Security Council sanctions.
On that linkage Iran will insist that its cooperation in providing access to the International Atomic Energy Agency must be reciprocated with the lifting of certain sanctions on an agreed-upon timetable, regardless of how long the International Atomic Energy Agency (IAEA) takes to make up its mind and what judgment it renders, according to a source in close contact with the Iranian negotiating team.
The US "fact sheet" on the "parameters" of an agreement says, "All past United Nations Security Council resolutions on the Iran nuclear issue will be lifted simultaneously with the completion by Iran of nuclear related activities addressing all key concerns," and the list that follows includes "PMD."
However, nothing was officially agreed on in Lausanne on how Iranian cooperation with the International Atomic Energy Agency (IAEA) on the PMD issue would be linked to sanctions relief, according to the source close to the Iranian negotiators. But the source said that an informal understanding was reached that the linkage would involve the lifting of UN Security Council sanctions directly involving Iran's imports for its nuclear and missile programs.
Iran is prepared to cooperate to complete the IAEA investigation of past allegations, the source said, but will demand concrete limits that provide assurances that the process will not be prolonged indefinitely.
Iran continues to insist that the evidence being used to impugn its intentions was "manufactured." Nevertheless, Iran "would be ready to give access to the IAEA on PMD even though that goes beyond NPT [Nonproliferation Treaty]," the source told Truthout.
But the source said Iran would not agree to make the lifting of those UN sanctions contingent on any IAEA judgment about the PMD issue. Instead, Iran will demand a list in advance of everything the IAEA wants. "We would give the IAEA access to everything on the list," said the source.
Once the IAEA completed its visits and its environmental sampling, however, Iran will consider that the process is finished. "We don't care what the IAEA analysis would be or how long it took," the source said. "What Iranians cannot accept is that [the PMD issue] becomes an indefinite instrument for theIsraelis, because they want to find out about Iranian capability and ask for this or that military site and a new inspection."
The negotiations on the PMD-sanctions linkage will be part of a broader set of negotiations in which Iran will insist on a detailed set of arrangements on sanctions relief in return for each of its concessions in the agreement, according to the source. "Each of the elements listed in the US fact sheet must have a step-by-step plan with a timetable and proportionate reciprocation," said the source.
Obama Under Pressure He Helped Create
The Obama administration has been under heavy pressure from the Israelis and their supporters in Washington to insist that Iran confess to having carried out nuclear weapons research and development as a condition for sanctions relief.
That pressure is the result of several years of news media coverage that has treated allegations that Iran carried out research and development on nuclear weapons, published by the IAEA in 2011, as established fact. The media have constantly repeated the theme that Iran has been "stonewalling" the IAEA to cover up its past nuclear weapons experiments.
Absent from the media narrative is the fact that the allegations that the IAEA is demanding that Iran explain are all based on intelligence that is now known to have come from Israel and which the IAEA itself suspected of being fabricated, from 2005 to 2009.
But the Obama administration itself helped to make PMD a hot button issue in American politics. It made Iran's alleged refusal to cooperate with the IAEA investigation of the purported intelligence alleging an Iranian nuclear weapons research and development program the rationale for imposing punishing sanctions on Iran.
The administration has been wary of demanding an actual admission of guilt, which it knew was unrealistic, but it has been unwilling to completely dismiss the position of the Israelis and their followers either. Last November a "senior Western official" told Reuters that the United States and the other five powers would try to "be creative" in finding a formula to satisfy both those who were insisting that Iran must "come clean" about its nuclear past and those who said it was not realistic to expect a confession.
In an April 8 interview with Secretary of State John Kerry, the host of "PBS NewsHour" Judy Woodruff asserted that the IAEA wanted Iran to "disclose past military-related activities" but that Iran was "increasingly looking like it's not going to do this." Woodruff then asked, "Is the US prepared to accept that?"
Without challenging the premise that Iran is expected to "disclose past military activities," Kerry responded, "No. They have to do it. It will be done."
Fabricated Intelligence and IAEA Investigation
The George W. Bush administration pressed documents supposedly from the laptop computer of an Iran scientist involved in an Iranian nuclear weapons research program on the IAEA in mid-2005. But Mohamed ElBaradei, then IAEA director general, refused to regard the documents as legitimate evidence because they had never been authenticated, and Bush administration officials refused to answer questions about their origins. In his memoirs published in 2011,ElBaradei writes, "The problem was, no one knew if any of this was real.
Information now available shows that the documents were created in Israel. According to asenior German office official, those documents were given to Germany's foreign intelligence service, the BND, in 2004 by the Mujahedin e-Khalq (MEK), the armed exile Iranian opposition group that had been an Israeli client organization for several years.
A popular Israeli history of the most successful covert operations by Israel's Mossad, originally published in Hebrew in Israel, asserts that Mossad provided some of the documents to the MEK that later become the centerpiece of the case against Iran.
ElBaradei also reveals in his memoirs that the IAEA received another series of purported Iranian documents directly from Israel in summer 2009. Among them was a two-page document in Farsi describing a four-year program to produce a neutron initiator for a fission chain reaction. The former IAEA chief inspector in Iraq, Robert Kelley has recalled that ElBaradei found that document to be lacking credibility because it had no chain of custody, no identifiable source, and no official markings or anything else that could establish its authenticity. But ElBaradei's successor as IAEA director general, Japanese diplomat Yukiya Amano, gave the IAEA's imprimatur to the entire collection as well as the earlier set of documents in an annex to the November 2011 report. After his election, Amano assured US officials that he was "solidly in the US court" in his handling of the Iran file.
The IAEA has never revealed that Israel was the source of the latter set of documents. The IAEA justified its decision to keep the identity of the member states that provided intelligence secret by citing the alleged necessity to protect "sources and methods." The decision to maintain silence on the source has served to shield both Israel and the IAEA itself from questions about the obvious political motives behind the purported intelligence.
The other major purported intelligence find published by the IAEA was the claim from Israel that Iran had installed a large steel explosives containment cylinder at its military base in Parchin in 2000 for nuclear weapons-related testing. But no corroborating evidence has ever been produced, and Robert Kelley has challenged the IAEA's adoption of the Israeli intelligence claim on the grounds it was technically implausible.
Relations between Iran and the IAEA on cooperation over the PMD issue have gone through three major phases. In a series of meetings in early 2012, Iran and the IAEA were close to reaching agreement on a framework for Iranian cooperation. Iran agreed on an IAEA visit to Parchin, where the bomb test cylinder was said to have been located, as part of the process. But the talks broke down over the IAEA's insistence that the investigation would never have an end point, and that the Agency would have the right to return to any question or site, even after Iran had provided the necessary access and other cooperation.
A second phase of relations began when Iran and the IAEA reached agreement on a "Framework for Cooperation" in February 2014. Iran agreed to provide information and access in regard to a list of PMD issues, starting with the "Exploding Bridgewire" (EBW) issue.
But after Iran provided documentary evidence to show that its research in the field was for its oil and gas industry and not for nuclear weapons, Amano refused to acknowledge publicly that Iran had discredited one of the arguments about the intelligence documents.
The head of Iran's Atomic Energy Organization, Ali Akhbar Salehi, claimed that the IAEA had promised in the agreement to close issues once Iran had provided required information, and the IAEA did not challenge his claim. Amano insisted, however, that the IAEA would not issue any assessment until it had completed its investigation of all of the issues.
Iran apparently concluded from that experience that the IAEA would keep Iran on the hook as long as the United States and its allies wanted to maintain leverage over Iran. The Obama administration has now confirmed that conclusion by holding the lifting of sanctions hostage to Iran's "cooperation" on PMD.
US officials have never explained how they would expect Iran to satisfy the IAEA if the intelligence at issue was indeed fabricated.