Testimony of three Mojahedin: The truth about the MEK (Mojahedin Khalq, MKO, NCRI, Maryam Rajavi cult)
Top Channel TV, February 13 2018:… In October 2017, the National Land Council approved a construction permit for the special camp, which had already begun construction in Manzë in Durres. The transfer of Mojahedin to the new premises is already well underway. This camp is being built by 'FARA' association. Fiks Fare approached the Court of Tirana to inquire about this association which turns out to have been … 
Albania's Modern Slavery Problem Alienates Europe
Link to the source (Albanian)
Translated by Iran Interlink
Fiks Fare / Testimony of three Mojahedin: The truth about the MEK (Mojahedin Khalq, MKO, NCRI, Maryam Rajavi cult)
Fiks Fare addresses the problem of 200 members who escaped from the People's Mojahedin Organization of Iran (PMOI aka MEK, Rajavi cult), three thousand of whom were transferred here from Camp Liberty in Baghdad, Iraq.
These Mojahedin, disillusioned with their organization, have left the camp and now live without any economic aid or social support. Without immigration status, without any ID and no income, they cannot return to their country or to the MEK camp.
With their testimony to Fiks Fare, they shed light on what is actually happening in the Mojahedin camp, which is being built in Manzë in Durres under a decision by the National Land Council.
Albania accommodated about 3,000 Iranian Mojahedin in Albania between March 2013 until September 2016, when the last 280 arrived from Camp Liberty in Iraq.
In September 2014, Prime Minister Rama met with Secretary of State John Kerry at the NATO Summit in Wales and discussed the hosting of the Mojahedin. In April 2015, this issue was revised again in Washington between Bushati and Secretary Kerry.
At the beginning of 2016, Prime Minister Rama agreed to accommodate all of the 1,970 Mojahedin still in Baghdad. This agreement was made during the visit of Secretary of State John Kerry to Albania in February 2016. On 10 September 2016, the UN said it had completed the transfer of all Mojahedin from Iraq to Albania. At that time, US Senator John McCain welcomed completion of the mission to transfer the Mojahedin to Albania.
In the agreement it was decided that the Iranian Mojahedin would be housed in a special camp built by the Albanian government in co-operation with the United Nations Refugee Agency (UNHCR).
Initially, the Mojahedin were given residences in two areas of Kashar.
They were seen together for the first time in March 2017, when a super organization of three thousand members of the Iranian opposition MEK, under conditions of total secrecy, celebrated the Persian New Year, otherwise known as Nowruz, at the Palace of Congresses in Tirana.
The leader of the Iranian resistance, Maryam Rajavi, who lives in France, was engaged in this organizational activity. She stayed in Albania for several days, where she met with not only her supporters, but also with some Albanian politicians.
In October 2017, the National Land Council approved a construction permit for the special camp, which had already begun construction in Manzë in Durres. The transfer of Mojahedin to the new premises is already well underway. This camp is being built by 'FARA' association.
Fiks Fare approached the Court of Tirana to inquire about this association which turns out to have been registered by court decision No. 5538 on 08.02.2017.
What is the Mojahedin organisation?
The Iranian Mojahedin is an opposition movement in exile, aimed at overthrowing the Islamic Republic of Iran. It is also known as MEK. The movement was founded in 1965 by a group of left-wing students and the goal was to overthrow the Shah of Iran. When the Shah fell, another clash began: between the Mojahedin and fundamentalist supporters of Ayatollah Khomeini, who took power.
By the end of 1981, many of its members and supporters fled abroad and their main location of residence was France.
In 1986, the movement moved its base of operations to eastern Iraq, but the situation changed with the American invasion of Iraq in 2003. US forces attacked them as targets but reached a ceasefire agreement with them and afterwards came disarmament. It was decided the MEK would be held in Camp Ashraf, the former Iraqi military base.
But after the American withdrawal from Camp Ashraf in 2011, acts of violence erupted between the MEK and Iraqi soldiers. Then later that year they were moved to Camp Liberty, outside Baghdad. Because of lack of security for the MEK, the need for their relocation from Iraq to other countries, including Albania, was born.
Testimony: MEK is an organization comprising many highly trained war-ready soldiers
The Fiks Fare show has managed to find some former members of this organization – 3 of the 200 defectors from MEK. All three respondents claim that the Mojahedin hiding in Manzë camp are warriors very well-prepared for battle.
According to them, the MEK imposes very stringent conditions on members, whereby any communication with families is strictly forbidden. Today the three live in some UNCHR-paid flats, but they will soon reach a crossroads because they do not have any identification documents, neither migrant status nor political refugee status.
Interview with Sadollah Seifi, former MEK member, who left the organization 8 months ago
I am Sadollah Seifi, I was born in Iran in 1969. I become part of the Mojahedin organization aged 21.
Why did you become part of this organization?
When I lived in Iran there were many problems in the country, especially economic problems. For this reason, I joined this organization hoping to bring a better future for my people.
How did you become acquainted with this organization?
They have a radio and spread propaganda in Iran. I heard on the radio that they had some bases in other countries such as Turkey and that they were preparing to fight against Iran. I connected with this base in Turkey and went there.
When you were part of the MEK, what happened inside?
In the early days when I was there, they talked about freeing the people, about freedom. But then I realized that everything was a lie.
Why do you think they were lies?
Because they are a frightening organization, they have a lot of agents who force you to do what they want. And you have to do what they say. I went there of my own free will, but they forced me to do what they said.
Did you receive ideological lessons and what was said to you?
We were constantly undergoing ideological teaching. 'You should not create a family. You do not have a family. You must do what the leader of your organization says'.
When you came here to Tirana, how long did you stay in the organization and when did you leave?
I've been here for 8 months and it's been three months since I left the organization.
Why did you decide to leave the organization?
Because they told us only lies, and when we were in Iraq I was not able to leave. It was just like a prison there.
Is Manzë similar to Camp Ashraf?
From what others have told me it is like in Ashraf. When I came here I thought here is my chance for freedom and I was gone from there.
With what money do you live here?
During these three months some friends have helped me live and my family sent me money.
Your friends are with the Mojahedin?
No, they have left the organization.
You do not get the [MEK] money?
No, they have never given me any since they accused me of having links with other defectors and they have called me a traitor.
Where you live now?
The UNHCR pays for the house where I live and gives me a food package per month. Here there is no future for us, all is darkness. The MEK, the Albanian government, UNHCR and the US government brought us here on the basis of an agreement, but we have no status. We do not have residence permits, the right to work. I've been to many of your country's organizations, but no one helped me because they told me you have no status here and we do not accept refugees here. I do not know what I can do here …
Are there many who left this organization?
As far as I know, there are about 200 people who have left. If you are part of this organization, they impose some rules to keep people inside. Here in Albania, the rules changed so they cannot force people as they did in Iraq. But there are some rules that make it difficult for people to leave. One is this situation, that if you leave you do not have money to live, since you have no status here, you cannot work. So, the situation is such that people find it difficult to escape.
Do you fear for the future? What are you going to do here? You have no documents and have no status.
I want to leave this place, but I cannot get any documents to escape. Here I have no future. Your Government, the Interior Ministry, does not give us any opportunity for me to stay here. When I'm in the street, the police can stop me and ask, 'who you are?' During these three months, I tried to get a residency permit, but your government tells us that they lost our documents. While only a few days ago they said they were going to create our documents to give us residential citizenship, but we have not received anything so far. Our demands are at least to allow our families to come here to help us.
Interview with Ehsan Bidi, former member of the MEK
There was war between Iran and Iraq. The MEK gave information about Iran to the Iraqi government and the government of Saudi Arabia. They are paid by them. They worked for Saddam Hussein's intelligence and Saudi Arabia.
Do you have family, wife, children?
No, I do not. It was not my choice but because this organization is a sect (cult). When you are their victim you cannot have a wife, you cannot have children, you have to be alone.
Why did you make this sacrifice?
It was not my choice and it was not my sacrifice because they forced me to choose between life and death. If I wanted to be alive I had to give up everything, it was not my choice. During all these 15 years I was a victim. I was not allowed to have contact with my family and call them. Everything was forbidden to us.
At what age did you join this organization and why did you become part of it?
At age 24. I was a long-time sympathizer in Iran. When I realized that they were lying to me and that they were terrorists, I didn't want any further connection to them. I left and started working as a mechanic in a private business. They sent some sympathizers to visit me who told me that 'the government is asking after you, many of your friends are in prison. You have to leave the country immediately because the Iranian government will kill or imprison you'. I left, not for myself but for my family and I went with this organization. After I left Iran I went to Turkey; I did not have a passport to travel with. The organization took me in and gave me a fake document to go to Iraq.
What role did you have in this organization?
I did not give them any kind of information after I realized they were lying to me. They did not lie to me alone, but they lied to everyone. Many people were in Turkey. They came and told us you have to go back to Iraq and stay for 3 months, and then we will take you to whatever place they want in Europe. But everything was a lie because you see that everyone is now in Albania. If you go to that organization with their documents, you are as a prisoner because you have no other choice, no way to leave.
How does this organization work?
We have lived armed. We are separated into groups and classes to take theoretical ideological lessons. They told us how we were better than the Iranian government.
You have an Albanian driving license, but do not have a passport?
Yes, but it is in the process. First. I will be given an identity card then the passport. This organization has made this place a prison for us. No one supports us.
What did you do in practice, who ordered you to do attacks?
The Organization. It created special groups and sent them into Iran to attack by setting off bombs.
In the organization I learned everything about weapons and how to kill people. Many of these people that you see here are not people, they are war machines.
Interview with Manouchehr Abdi, expelled by the MEK
When I was 42 I became part of this organization and I'm now 55 years old. So, I've been a victim of this organization for 13 consecutive years. When I was living in my country of Iran, there were many problems and the situation was not good in both the political as well as the economic sense. I had many dreams about the freedom of my country and I joined this organization. But then I realized that this organization was a big lie. They lied to us, they are a sect (cult), I could not immerse myself in it.
What did you do in the camp, did you learn to use weapons, did you have military training?
At the beginning, we did ordinary work just as all people do. During those years Iran had many problems, especially economic. The MEK organization had many cells and sympathizers in Iran and they promised many young people that if they went to Iraq and became part of it they would benefit from a lot of money.
Was it hard to escape from the MEK?
Yes, it was very difficult. Because we had no connection with the life outside. We did not know anything about it. We had no phone or internet knowledge, we had no contact with our family. I came here afterwards with this organization because it had an agreement between the government of Albania and the US government. The UNHCR brought me here and now for 8 months I'm out of the MEK and live alone.
Why did you decide to leave when you came here?
Because when I was in Iraq I tried to make contact with my daughter, but they did not allow me to. There were many families who came to Camp Ashraf to meet their family members, but this organization forced the members to reject being their children and actually attacked those families.
Is the camp in Albania the same as in Iraq?
They are creating something similar.
I asked to see my daughter, but they have made an agreement with your government not to allow our families to come and see us. So, if you are a part of this organization you cannot have any connection with your family, it is forbidden to you.
Here some groups of MEK are linked to people, with young people in Iran, via the internet, social media, and they teach them how to fight, how to kill others in Iran.
When I was part of the organization I was part of a group that virtually connected with a group of young people in Iran and taught them how to fight. Because you should know that everyone in this organization knows how to fight to kill. So, we are prepared militarily, we know everything about weapons. We teach young people in Iran through Skype. I did not need to undertake military training because before I joined the organization I had been in the Iranian army.
You do not have any status here, you are not allowed to work. On what income do you live now?
Some friends, who have also escaped from this organization, help me. Many of them receive money from the organization. I did not because they declared me an agent of Iran [because I contacted my family and they expelled me]. But others receive money based on an agreement between your government and the organization so that whoever leaves the organization, the latter pays for them to live in Albania. Maryam Rajavi, the leader of this organization, lives in France and often comes here and holds meetings. At one of these meetings, she said those who have left the organization in Albania are traitors and they should be killed.
What will you do now?
I cannot do anything. I do not have a passport because this organization does not allow your government to give us one. I have no status. It's just like a prison. For the past three months I have lived in an apartment paid for by the UNHCR. So, I came here to tell you about this situation. My family cannot send money because they are under economic hardship. My friends do not have the means to help me. This is not just my problem. Even the people who received the MEK money already have been contacted and told that if you leave, we will pay you for three months and then you have to sign a document to say that you agree to refund the money again and that you no longer need any money. This is the problem for all those who leave.
Why are you in Fiks Fare today?
You know that every political refugee has that status in every country in the world. We do not. We are simply residing in Albania without status. We have all been brought here with no documents or status. I have suffered a lot as a victim of this organization. Now that I have left, do I not have the right as a human being to live like everyone else. I cannot work. This is the problem for all of us.
Top Channel
_
Fiks Fare/ Dëshmia e tre muxhahedinëve: E vërteta e organizatës MEK
Fiks Fare/ Dëshmia e tre muxhahedinëve: E vërteta e organizatës MEK
Fiks Fare sjell sot problemin e 200 anëtarëve të larguar nga Organizata Popullore e Muxhahedinëve të Iranit, tre mijë anëtarë të së cilës u transferuan nga kampi "Liria" në Bagdad.
Këta muxhahedinë të zhgënjyer nga organizata e tyre janë larguar nga kampi dhe jetojnë pa asnjë ndihmë ekonomike apo përkrahje sociale. Pa statusin e emigrantit, pa asnjë dokument identifikues, pa të ardhura, ata nuk mund të kthehen as në vendin e tyre dhe as më në kamp
Me dëshminë e tyre për Fiks Fare, ata hedhin dritë mbi atë që ndodh realisht në kampin e muxhahedinëve, i cili po ndërtohet në Manzë të Durrësit me një vendim të Këshillit Kombëtar të Territorit
Shqipëria ka strehuar rreth 3000 muxhahedinë iranianë në Shqipëri që nga marsi i vitit 2013 deri në shtator të vitit 2016, kur mbërritën 280 të fundit nga kampi "Liria" në Irak.
Në shtator të vitit 2014, Kryeministri Rama u takua me Sekretarin e Shtetit John Kerry, në samitin e Uellsit të NATO-s, dhe diskutuan për strehimin e muxhahedinëve të tjerë. Në prill të vitit 2015, kjo çështje u ridiskutua përsëri në Uashington mes Ministrit Bushati dhe Sekretarit Kerry.
Në fillim të vitit 2016, Kryeministri Rama pranoi të strehojë të gjithë 1970 muxhahedinët e mbetur ende në Bagdad. Kjo marrëveshje u përfundua gjatë vizitës së Sekretari të Shtetit John Kerry në Shqipëri në shkurt 2016. Më 10 shtator 2016, OKB tha se ka përfunduar zhvendosja e muxhahedinëve nga Iraku drejt Shqipërisë. Në atë kohë, senatori amerikan John Mcain, përshëndeti përfundimin e misionit të ardhjes së muxhahedinëve në Shqipëri.
Në marrëveshje ishte vendosur që muxhahedinët iranianë do të strehohen në një kamp të posaçëm të ndërtuar nga qeveria shqiptare në bashkëpunim me Agjensinë e Kombeve të Bashkuara për Refugjatët (UNHCR).
Fillimisht, muxhahedinët u strehuan në dy zona të Kasharit.
Ata u panë të bashkuar për herë të parë në mars të vitit 2017, kur me një super organizim, në kushtet e sekretit total, tremijë anëtarë të opozitës iraniane MEK, festuan në Pallatin e Kongreseve në Tiranë vitin e ri Persian, i njohur ndryshe si Novruzi.
Për këtë organizim u angazhua vetë liderja e rezistencës iraniane, Maryam Rajavi, e cila jeton në Francë. Ajo qëndroi për disa ditë në Shqipëri, ku pati takime, jo vetëm me mbështetësit e saj, por edhe me disa politikanë shqiptarë.
Ndërsa në tetor 2017, Këshilli Kombëtar i Territorit miratoi edhe lejen për ndërtimin e kampit të posaçëm, i cili ka nisur ndërtimin në Manzë të Durrësit dhe aktualisht ka filluar transferimi i muxhahedinëve pranë ambienteve të reja. Këtë kamp po e ndërton shoqata F.A.R.A.
Fiks Fare ju drejtua gjykatës së Tiranës për t'u intersuar lidhur me këtë shoqatë e cila rezulton të jetë e regjistruar me vendim gjykate, nr 5538, në datën 08.02.2017.
Çfarë janë muxhahedinët?
Muxhahedinët iraniane është një lëvizje opozitare në mërgim, që synon rrëzimin e republikës islamike të Iranit. Ajo njihet ndryshe me emrin MEK. Lëvizja u themelua në vitin 1965 nga një grup studentësh të majtë dhe qëllimi ishte të rrëzonin Shahun e Iranit. Kur Shahu u rrëzua, nisi një përplasje tjetër: mes muxhahedinëve dhe fondamentalistëve të Ajatollah Khomeinit që morën pushtetin.
Ne fund te vitit 1981 shume anëtare dhe mbështetës te saj u larguan jashtë vendit dhe qendra e tyre kryesore e strehimit u be Franca.
Ne vitin 1986 lëvizja e zhvendosi bazën e operacioneve ne lindje te Irakut, por situata ndryshoi me pushtimin amerikan te Irakut. Forcat amerikane sulmuan objektivat e tyre por arritën armëpushim dhe pas çarmatosjes, u vendos qe ata te mbaheshin ne kampin Ashraf, ish-baze ushtarake irakene.
Por me tërheqjen e amerikaneve nga Ashrafi ne 2011-en nisen aktet e dhunes mes tyre dhe ushtareve irakiane. Me pas atë vit ata u zhvendosen ne kampin Liria, jashtë Bagdadit. Për shkak te pasigurisë për jetën lindi edhe nevoja e zhvendosjes se tyre nga Iraku drejt vendeve te tjera, mes te cilave ishte edhe Shqipëria.
Dëshmia: MEK një organizatë me ushtarakë shumë të përgatitur për luftë
Emisioni Fiks Fare ka arritur të gjejë disa ish anëtarë të kësaj organizate, 3 prej 200 të larguarve nga MEK. Të tre të intervistuarit pohojnë se muxhahedinët e strehuar në kampin e Manzës, janë ushtarakë të përgatitur shumë mirë për luftë.
Sipas tyre, MEK ka kushte shumë të rënda, ku u ndalohet rreptësishtë komunikimi me familjet. Sot ata jetojnë në disa banesa që ua ka paguar UNCHR, por që shumë shpejt do mbeten në mes të 4 rrugëve, pasi nuk kanë asnjë dokument identifikimi, as status emigrant dhe as atë të emigrantit politik
Intervistë me Sadala Sefi, ish anëtar I MEK, larguar nga organizata 8 muaj më parë
Unë jam Sadala Sefi, kam lindur në Iran në vitin 1969 . Unë jam bërë pjesë e organizatës së muxhahedinëve në moshën 21 vjeçare.
Pse u bëtë pjesë e kësaj organizate?
Kur unë jetoja në Iran kishte shumë probleme në vend sidomos ekonomike. Për këtë arsye shkova në këtë organizatë për të sjellë një të ardhme më të mirë për njerëzit.
Si jeni njohur me këtë organizatë?
Ata kanë radio dhe bëjnë propagandë në Iran. Unë dëgjova në radio se ata kishin disa baza në vende të tjera si në Turqi dhe se ata po përgatiteshin për të luftuar në Iran. Unë u lidha me këtë bazë në Turqi dhe shkova atje.
Kur ju u bëtë pjesë e MEK, çfarë ndodhte aty brenda?
Në ditët e para kur unë isha atje, ata flisnin për njerëzit e lirë, për lirinë. Por më pas unë kuptova se gjithçka ishte gënjeshtër.
Pse mendoni se ishin gënjeshtra?
Sepse ata janë një organizatë e frikshme ata kanë shumë agjentë, të cilët të detyrojnë të bësh atë që ata duan. Dhe ti duhet të bësh atë që thonë ata. Unë shkova atje me vullnetin tim të lirë, por ata më detyruan të bëja atë që
Vazhdonit të merrnit mësime ideologjike dhe çfarë ju thuhej?
Po vazhdimisht bënim mësim ideologjik. Ju nuk duhet të ndërtoni familje. Ju nuk keni familje. Ju duhet të bëni atë që ju thotë liderja e organizatës.
Kur ju erdhët këtu në Tiranë, sa kohë qëndrove në organizatë dhe kur u largove?
Kam 8 muaj që jam këtu dhe që prej tre muajsh jam larguar nga organizata.
Pse vendosët të largoheni nga organizata?
Sepse ata na kanë thënë ne vetëm gënjeshtra dhe kur ishim në Irak unë nuk kisha mundësi të largohesha, aty ishte tamam si burg .
Manza është e ngjashme me ASHRAF?
Po nga ato që më kanë thënë të tjerët është si në ASHRAF. Kur unë erdha këtu mendova se këtu ishte liri dhe ndaj ika.
Me çfarë parash jeton këtu?
Gjatë këtyre tre muajëve disa miq më kanë ndihmuar të jetoj si dhe familja ime më ka dërguar para.
Miqtë e tu janë muxhahedinë?
Jo, edha ata janë larguar nga organizata.
Ju nuk merrni para?
Jo ata nuk më kanë dhënë asnjëherë, pasi më kanë akuzuar se unë kam pasur lidhje me të larguarit ndaj më kanë quajtur tradhtar.
Ku jetoni tani?
UNCHR më paguan shtëpinë ku jetoj dhe më jep një paketë ushqimesh në muaj. Këtu nuk ka asnjë të ardhme për ne çdo që është errësirë MEK , qeveria shqiptare , UNCHR dhe qeveria amerikane në bazë të një marrëveshjeje na sollën këtu ,por ne nuk kemi asnjë status. Nuk kemi leje qëndrimi, të drejtë punësimi. Kam shkuar këtu në shumë organizata të vendit tuaj, por askush s'më ka ndihmuar pasi më kanë thënë që ju nuk keni status këtu dhe ne nuk pranojmë refugjatë këtu. Unë nuk e di se çfarë mund të bëj këtu…
A ka shumë të larguar nga kjo organizatë?
Sa jam në dijeni unë, janë rreth 200 vetë që janë larguar. Nëse bëhesh pjesë e kësaj organizate ata krijojnë disa rregulla që t'i mbajnë njerëzi brenda. Këtu në Shqipëri rregullat ndryshojnë ata s'mund t'i mbajnë me forcë njerëzit siç bënin në Irak. Por kanë disa rregulla që ta bëjnë situatën e vështirë që njerëzit të mos largohen dot. Një është kjo situatë, që nëse largohesh ti nuk ke para për të jetuar, duke qenë se këtu nuk ke as status, nuk ke mundësi qe të punosh. Pra situata është e tillë që njerëzit e kanë të vështirë të ikin.
A keni frikë për të ardhmen, çfarë do të bëni këtu?Ju s'keni dokumente s'keni status?
Unë dua të iki nga ky vend, por nuk mundem nuk kam asnjë dokument për të ikur. Këtu nuk kam asnjë të ardhme. Qeveria juaj, Ministria e Brendshme nuk na jep asnjë mundësi që unë të rri këtu. Kur unë jam në rrugë, policët mund të më ndalojnë dhe të më pyesin kush je ti?Gjatë këtyre tre muajve jam munduar të marr lejen si një person rezident por qeveria juaj më thotë që kemi humbur letrat tuaja. Ndërsa vetëm pak ditë më parë më thanë ne po përgatisim letrat e tuaja si shtetas rezident,por asgjë s'kam marrë deri tani. Kërkesat tona janë të paktën, të na lënë familjet tona të vijnë këtu të na ndihmojnë.
Intervistë me HAsan Bidi, ish-anëtar I MEK
MEK i jepte informacion për Iranin qeverisë së Irakut dhe për qeverinë e Arabisë Saudite. Ata paguhen nga këta. Ata punojnë për Sadam Husenin dhe inteligjencën e Arabisë Saudite. Kishte luftë midis Iranit dhe Irakut .
Keni familje, grua, fëmijë?
Jo nuk kam . Nuk ka qenë zgjidhja ime, sepse kjo organizatë është si një sekt. Kur ti je pjesë viktimë e saj ti nuk mund të kesh grua, nuk mund të kesh fëmijë,ti duhet të jesh vetëm.
Pse e keni bërë këtë sakrificë?
Nuk ishte zgjidhja ime dhe nuk ishte sakrifica ime, sepse ata më detyruan me jetë a vdekje. Nëse unë doja të isha i gjallë duhet të lija gjithçka, nuk ishte zgjedhja ime. Gjatë gjithë këtyre 15 viteve unë isha viktimë nuk më lejuan të kisha kontakt me familjen time dhe t'i telefonoja ata. Çdo gjë ishte e ndaluar për ne.
Në cilën moshë jeni futur në këtë organizatë dhe pse u bëtë pjesë e saj?
Në moshën 24 vjeçare. Unë isha simpatizant i tyre prej shume kohësh në Iran. Kur unë e kuptova që ata po më gënjenin mua dhe se ishin terroriste, nuk doja më të kisha lidhje me ta. Kur unë ika dhe fillova të punoja si mekanik në një aktivitet privat ata më dërguan mua disa simpatizantë të cilët më thanë se qeveria po të kërkon ty, shumë nga miqtë e tu janë në burg. Ti duhet të ikësh nga ky vend shumë shpejt sepse qeveria iraniane do të vrasë ose do të burgosë . Unë ika,jo për veten por për familjen time dhe shkova në këtë organizatë. Pasi lashë Iranin shkova në Turqi. Nuk kisha pasaportë për të udhëtuar. Ajo organizatë m'i mori të gjitha dhe më dha një dokument fallco për të shkuar në Irak.
Cili ishte roli që ke pasur në këtë organizate?
Nuk ju kam dhënë asnjë lloj informacioni, pasi e kuptova që ata po më gënjenin. Nuk më gënjenin vetëm mua, por të gjithë i kanë gënjyer .Shumë prej njerëzve janë në Turqi. Ata erdhën dhe na thanë duhet të ktheheni në Irak dhe të qëndroni 3 muaj, e me pas ne do t'ju çojmë në çfarë vendi të dëshironin në Europë. Por çdo gjë ishte gënjeshtër pasi ju e shihni që të gjithë janë tani në Shqipëri. Nëse ti shkon tek ajo organizatë me këtë dokument, ti je si i burgosur sepse ti nuk ke asnjë zgjidhje tjetër, asnjë rrugë për t'i lënë.
Si funksionon kjo organizatë?
Ne kemi jetuar të armatosur. Të ndarë në grupe dhe në klasa ku merrnim leksione teorike ideologjike .Ata na mësonin ne se si të ishim më të mirë se qeveria Iraniane
Ju keni një leje drejtimi shqiptare, por nuk keni pasaporte?
Po, por është në proces. Në fillim do marr kartën e identitetit pastaj pasaportën. Kjo organizatë e ka bërë këtë vend për ne si një burg . Asnjë nuk na mbështet ne.
Çfarë bënit ju në praktikë, kush ju urdhëronte të bënit sulme?
Organizata. Ajo krijonte grupe speciale dhe i çonte ato në Iran për të vendosur bomba duke krijuar atake.
Në organizatë kam mësuar gjithçka për armët si dhe për të vrarë njerëzit. Shumë nga këta njerëz qe ju i shihni këtu nuk janë njerëz janë makina lufte.
Intervistë me MANUCER Habdi, i larguar nga MEK
Kur unë isha 42 vjeç u bëra pjesë e kësaj organizate dhe tani unë jam 55 vjeç . Pra kam qenë viktimë e kësaj organizate për 13 vjet rresht. Kur unë jetoja në vendin tim në Iran, kishte shumë probleme dhe situata nuk ishte shumë e mirë si ajo politike ashtu edhe ajo ekonomike. Unë kisha shumë ëndrra lidhur me lirinë e vendit tim ndaj dhe unë u bashkova në këtë organizatë, por më pas unë kuptova se kjo organizatë ishte një gënjeshtër e madhe. Ata na gënjenin, ata janë sekt ,unë nuk mund ta shihja më veten brenda saj.
Çfarë bëjë në kamp, ke mësuar të përdorësh armët, ke bërë stërvitje ushtarake?
Në fillim aty bënim punë të zakonshme ashtu siç bëjnë të gjithë njerëzit. Gjatë atyre viteve Irani kishte shumë probleme sidomos ekonomike. Ajo organizatë kishte shumë lobe dhe simpatizantë në Iran dhe ata i premtonin shumë të rinjve se nëse shkonin në Irak dhe bëheshin pjesë e saj do të përfitonin shumë para
Ishte e vështirë të largoheshe prej saj?
Po ishte shumë e vështirë. Sepse ne nuk kishim lidhje me jetën që bëhej jashtë saj. Nuk dinim asgjë se çfarë ndodhte. Ne nuk kishim as telefon as njohuri për internetin, pra asgjë nuk kishim lidhje as me familjen tonë. Unë erdha këtu më pas me këtë organizatë pasi kishte një marrëveshje midis saj e qeverisë shqiptare dhe qeverisë amerikane . UNHCR më solli mua këtu dhe tani prej 8 muajsh unë jam jashtë saj dhe jetoj vetë.
Pse vendose të largohesh pikërisht kur erdhe këtu?
Sepse kur unë isha në Irak, unë u përpoqa të lidhesha me vajzën time dhe ata nuk më lejuan mua. Kishte shumë familje që erdhën në ASHRAF për të takuar familjarët e tyre por kjo organizatë i detyroi ata të mos i takonin fëmijët e tyre dhe i sulmuan ata njerëz .
Kampi në Shqipëri është njësoj si në Irak ?
Ata po krijojnë diçka të ngjashme
Unë kërkova të shihja vajzën time, por ata kanë bërë një marrëveshje me qeverinë tuaj që të mos lejojnë familjet tona të vijnë të na shohin ne. Pra nëse je pjesë e kësaj organizate ti nuk mund të kesh asnjë lidhje me familjen është e ndaluar për ju.
Këtu disa grupe lidhen me njerëz , me të rinj në Iran nëpërmjet internetit , mediave sociale dhe i mësojnë ata si duhet të luftojnë si të vrasin të tjerët në Iran.
Kur unë isha pjesë e organizatës unë isha pjesë e një grupi që lidhej virtualisht me një grup të rinjsh në Iran dhe i mësonim si të luftonin. Sepse ju duhet ta dini që çdo kush në këtë organizatë di sesi të luftojë të vrasë pra jemi të përgatitur ushtarakisht, dimë gjithçka për armët. Ne mësojmë të rinjtë në Iran nëpërmjetë skype. Unë nuk kam marrë leksione lufte sepse përpara se të isha pjesë e organizatës kam qenë pjesë e ushtrisë iraniane.
Tani ju me çfarë të ardhurash jetoni, nuk keni një status këtu, nuk ju lejohet të punoni ?
Disa miq më ndihmojnë të cilët edhe ata kanë ikur nga kjo organizatë. Shumë prej atyre marrin para nga organizata . Unë jo sepse ata më kanë shpallur spiun të Iranit . Por të tjerët marrin para në bazë të një marrëveshje midis qeverise tuaj dhe organizatës çdokush që ikën nga organizata , kjo e fundit e paguan për të që ai të jetojë në Shqipëri. Marjam Raxhavi liderja e kësaj organizate jeton në Francë dhe shpesh vjen këtu dhe bën takime. Në një nga këto takime ajo ka thënë ata që i janë larguar organizatës në Shqipëri janë tradhtarë dhe duhet që ata t'i vrasim.
Çfarë bëni tani ?
Nuk mund të bëj asgjë , nuk kam pasaportë sepse kjo organizatë nuk e lejon të na i japë qeveria juaj, nuk kam asnjë status. Është tamam si një burg. Prej tre muaj jetoj në një apartament të paguar nga UNHCR. Prandaj erdha këtu të tregoj këtë situatë . Familja nuk mund të më dërgoj para sepse situata e tyre ekonomike e tyre s'është e mirë. Miqtë nuk kanë të më ndihmojnë . Ky nuk është vetëm problemi im. Pasi edhe personat që merrnin para tashmë i ka kontaktuar dhe ju ka thënë që nëse largoheni ju paguajmë tre muaj dhe më pas ju duhet të firmosni një dokument që duhet të na i ktheni paratë sërish dhe se nuk keni më nevojë për para. Ky është problemi i të gjithë të larguarve.
Pse jeni sot në Fiks Fare?
Ju e dini që çdo refugjat politik ka një status në çdo vend të botës, ne nuk e kemi. Ne jemi thjesht rezident që rrimë në Shqipëri pra pa status. Na kanë sjellë të gjithë këtu s'kemi asnjë dokument e as status. Unë kam vuajtur shumë kam qenë viktimë e kësaj organizate, tani që u largova a kam të drejtë unë si qënie njerëzore të jetoj si gjithë të tjerët. Nuk kam mundësi të punoj. Ky është problemi për të gjithë ne.
Top Channel
(END)
***
The Iran Protests, Regime Change, And The MEK 
Protests in Iran were also manipulated by Mojahedin Khalq (MEK, MKO, Rajavi cult) in Albania
Mogherini Avoids Maryam Rajavi As MEK Violence Erupts At The EU Parliament
Also read:
http://iran-interlink.org/wordpress/?p=9220
Mojahedin Khalq (MEK) terrorist training camp in Albania impacts whole Balkan region 
Anne Khodabandeh (Singleton), Balkans Post, January 09 2018:…  The MEK, led by Maryam Rajavi from France, keeps its members behind closed doors in a state of modern slavery which neither the UNHCR nor the UN-IOM appear able or willing to deal with. Significantly the camp is named 'Ashraf Three' after the MEK's original military base in Iraq, gifted to them by Saddam Hussein to … 
Will Prime Minister Edi Rama host ISIS terrorists in Albania?
Mojahedin Khalq, Rajavi cult, Saddam's Private Army, were trained by Mossad to assassinate Iranian scientists 
Mojahedin Khalq (MEK) terrorist training camp in Albania impacts whole Balkan region
Maryam Rajavi grooms Albanian politicians
Residents of Tirana no doubt welcomed news that members of the terrorist Mojahedin Khalq organisation (MEK) have moved out of the capital to a closed camp in Manëz, Durres a few kilometers from Tirana. Citizens had been disturbed by the bizarre, anti-social behaviour of the group's members and puzzled by their lifestyle.
However, they might not be so pleased if predictions come into play. That is, the arrival of widows and orphans of killed Daesh fighters to occupy the apartment blocks and university campus recently deserted by the MEK.
There is every possibility this will not happen though. The agreement brokered between Prime Minister Sali Berisha's government and the Obama Administration in 2013 to bring the MEK there included the establishment of an Institute for De-Radicalisation which would have made sure the 3000 radicalized MEK fighters were rehabilitated safely back into normal society.
This did not happen. There is, therefore, no American funded Institute to de-radicalise incoming Daesh members. Instead, the MEK locked down on its control over its own members and has further managed to groom Albanian politicians, officials and mafia heads into cooperating with and supporting them. This latest move to a new base is part of the MEK's overall survival strategy – hold on to members and promote the MEK's brand as instigators of regime change against Iran.The building of a new base was first exposed when investigative journalist Gjergji Thanasi uncovered shipments of cement which were not linked to tax or import documents. Further investigation revealed plans to build a terrorist training camp in the Manëz area. The camp has a small-arms firing range, reinforced concrete armoury, 3.5-meter-high walls with lookout turrets to guard the entrance. The entrance is guarded by MEK personnel. Albanian authorities have no jurisdiction inside the camp. It is a de facto extra-judicial enclave.
The MEK, led by Maryam Rajavi from France, keeps its members behind closed doors in a state of modern slavery which neither the UNHCR nor the UN-IOM appear able or willing to deal with. Significantly the camp is named 'Ashraf Three' after the MEK's original military base in Iraq, gifted to them by Saddam Hussein to help his war effort against Iran (1980-88). The newest camp has also been gifted to the MEK by its backers.
With this backing, the MEK feel secure enough in Albania to have conducted several open acts of violence. Two in Tirana and one in the European Parliament. But it is events in Iran which are a greater cause for concern.
Now that the protests and unrest in Iran have been quelled, some facts are emerging which could have serious repercussions throughout the Balkans region. What began as working-class protests against economic hardship and government corruption were quickly politicised by agitators who introduced violence. Security authorities arrested hundreds of protesters who were alleged to have taken part in this violence. Most have since been released pending further investigation. These investigations will look closely into interference by external forces behind the violence. A state of affairs acknowledgedin a Security Council meeting on Friday 5th January when the isolated Trump Administration was warned by other members against interfering in Iran's internal affairs.
Major General Mohammad Ali Jafari, commander of the Islamic Revolution Guards Corps (IRGC) announced that a number of people involved in the violence had been trained by the terrorist MEK. Iran's Intelligence service in the western Iranian province of Lorestan also said it had disbanded and arrested four members of a terrorist cell linked to the MEK in Boroujerd city. According to Iran, Intelligence services have uncovered a network of agitators organised from Afghanistan and Arbil in Iraqi Kurdistan. This network had been making preparations for several months and had planned to launch violent actions later in 2018. It appears that the spontaneous working-class protests against high prices and corruption triggered the network to jump on this bandwagon ahead of schedule.
If the plan was to provoke Iran's security services into a harsh crackdown on the protesters which would be spun in western media as human rights violations, this did not work. Instead the establishment brought out its supporters in massive counter demonstrations. But above all, when the protests turned violent, ordinary people went home. They wanted no part in manufactured regime change.
The discovery of MEK involvement is not surprising. The group has been a favourite tool for anti-Iran regime change pundits for decades when it was based in Saddam Hussein's Iraq. In an interview with Serbian Sputnik, political analyst Aleksandar Paviç warned that "Trump, along with Israel, has a clear plan and this is being activated today by Albania. The CIA and Israeli services are preparing soldiers to send them to war in Iran to overthrow the regime".
Although the MEK has lobbying offices in nearly every major western capital, there is only one MEK terrorist training camp. It is in Albania – Ashraf Three. The camp may look innocuous and may be far away from civilian eyes. But Albania and thereby the greater Balkan region – a kind of frontline between Russia and America – will pay a high price for hosting this group.
The MEK is not only calling for violent regime change from inside Albania, it is actively training terrorist agents to deploy for this mission. This means that Iran, a Russian ally, now has a direct interest in this region. Albania can now be considered a frontline country in Iran's fight against terrorism.
At the same time, no wonder that the European Union regards Albania not as a friendly neighbour but as a security risk right on its doorstep. There is no chance whatsoever of Albania joining the European Union while it hosts the MEK terrorist group.
The Gordian Knot of Balkan states which neither the Americans, Russians nor the EU have been able to unpick would be best served if these countries found common cause in ridding this sensitive area of the one group which serves none of their interests. Nobody wants it cut by an Iranian sword.
–
(END)
*** 
Also read:
http://iran-interlink.org/wordpress/?p=9157
Sputnik interview with Anne Khodabandeh about MEK (aka Maryam Rajavi cult, MKO, NCRI …) in Albania
Sputnik, Serbia, December 31 2017:… British Anne Khodabandeh, is an expert in anti-terrorist activities and a long-standing activist in the field of deradicalization of extremists. She has written several articles and books on this subject, along with her husband, who is of Iranian origin. For years they have been working with radicalized individuals, helping them to leave terrorist organizations … 
Albania's Modern Slavery Problem Alienates Europe
Link to the original in Serbian (Part one)
Link to the original in Serbian (Part two)
Sputnik interview with Anne Khodabandeh about MEK (aka Maryam Rajavi cult, MKO, NCRI …) in Albania
Originally published in Serbian in Two Parts
Part One https://rs-lat.sputniknews.com/intervju/201712101113756669-bila-sam-pi-ar-terorista-/
Part Two https://rs-lat.sputniknews.com/intervju/201712111113766247-En-Kodabande/
In Tirana, the capital of Albania, an interesting workshop called "Conflicts in the Middle East – Radical Groups and Ideologies" was held at the end of November.
The conference was organized by the Free Media Institute in Tirana, because the country has increasingly become the new focus for violent extremism and terrorism experts in recent months, primarily in security circles, which see it as a "gathering center" for extremists who are either returning or sent to the Balkans from armed conflicts in the Middle East.
It is known that Edi Rama's government has long been working in direct cooperation with the US military and security structures – working on the establishment of specialized "deradicalization centers" in Albania, about which Sputnik has written on several occasions in the last three years.
It appears that Rama's "hard work" paid off. An article published in the Huffington Post in early December, says that there are already about three thousand members of MEK, Iranian Mojahedin (the Rajavi cult), who are violent opponents of Iran.
They were transferred to Albania from Iraq by the end of 2016, with a cash injection by the US authorities to the Rama government, and, according to the Huffington Post, under the cover of "humanitarian intervention", ie, with the supervision of the UNHCR. The payment, according to the US outlet, was at least twenty million dollars.
Well-informed circles in Albania claim that there are already strong indications that the next group, which will also be moved to the country for "humanitarian reasons", will be the families – widows and children – of DAESH fighters who have either left Iraq and Syria, or have been killed in fighting over the past few years.
Sputnik's interviewee, British Anne Khodabandeh, is an expert in anti-terrorist activities and a long-standing activist in the field of deradicalization of extremists. She has written several articles and books on this subject, along with her husband, who is of Iranian origin. For years they have been working with radicalized individuals, helping them to leave terrorist organizations and reintegrate into society.
Anne is well acquainted with the situation in Albania and the movement of members of the Mojahedin, and some time ago, she reportedly received information that members of the MEK, stationed in the former building of the University of Tirana, started actively recruiting the Albanian youth into their movement – and she decided to react.
[The rest of this interview is provided below as unedited Google Translation]
For starters, it might not be a bad idea to explain to Sputnik's readers from what kind of life and family environment these "radicalized individuals" with whom you are working come.
– They come from all layers of society. It is a mistake to assume that only some uneducated people have gone to Syria – most foreign fighters of DAES are from the middle class – mostly students, educated people … Terrorism is a global phenomenon today – there is no person whom he cannot guess. But it's pure politics. Going to jihad is a political act. In addition, everyone has a personal reason why it becomes extremist, there is no formula, no recipes … Otherwise, it's hard to radicalize people who have some goal in life; The escape in the extreme is the easiest thing for poor people, without a target, "casual", "lost cases" … Their best-quality members of the extremists, they say, are recruited among violent football fans. My job today is to go around and explain to people how "radical" works. I keep repeating – no one is born as a terrorist. It's not a talent, it's not a career, it's not a conscious choice. I think that I, personally, is a great example that anyone, at any time, can be radicalized, if he finds himself at the wrong time in the wrong place.
Can you explain it a bit? How is this "you, personally" example?
– When I enrolled in college, at the end of the seventies, I met an interesting group of people at the University of Manchester. There were many foreigners among students, we would all be sitting in a student club and talking mostly about politics. The Iranians then came in large numbers in England. They were friendly, different from my surroundings, they attracted me … They kept occasional meetings, I went to one of them out of curiosity, with their then boyfriend, and it turned out they were actually the mujahedin – MEK – what we call today the Raji cult . I did not understand much at that time, but I remember that they had a wonderful attitude towards me. Today, I would say that the techniques they used to attract me were, at the very least, interesting (laughing). I did not know their language, but I felt the energy. They were active, they not only sat down and talked about politics, and that attracted me. The revolution began in Iran, and I, thanks to them, had a "seat in the first place"! I was 19 years old, the boy was also in that, I was a great idealist. I was not a girl who was interested in shopping. I wanted to change the world! And this has not changed, to this day. Radicalization affects the psyche, but does not affect the type of personality. If you enter an organization as a certain person, the same will be, essentially, out of it and you go out.
Wait, you shocked me with that story … And what happened next? How long did it take?
– Twenty years. The first ten, until 1989, I practically lived a double life. I worked, I had a job, a house, a car, my normal everyday "English" life, but I spent all my free time working – for the mujahedeen. I dealt with what we call pi-ar activities today, but all friends thought that something was wrong with me. I did not want to hear anyone. I thought I was smarter than all of them. It's part of the tactic – we are the smartest, we have others that have an incomprehensible vision, a higher goal. Separation from the family is crucial. Each radical group is organizing it with its members. At one point, my boyfriend then became violent, our relationship changed, and I turned to them. They became practically my only family. I was a computer programmer with a great salary, but I left it all because of them. I was first in the office in London – I was watching the news, writing the press … And then I went to the Middle East. Imagine !? An English woman twenty years old, from a middle class. Who would say?
Incredibly. How did that happen to you? And how is it possible that you did not have any problems with the British authorities? Still, it was an extreme group …
– Well, first and foremost, I did not choose in whom I will fall in love (laughter), it all just happened … It began with my beginning that their ideology is like "Islamic Marxism." They began with activities during the Iranian Revolution, fought shah, they wanted to carry out a coup after the revolution; that plan failed, and they were expelled. They represented us as fighters for democracy, even as advanced, feminists – but essentially, the only "business" of ordinary members of us was to respect the leader. We should not have thought, to ask questions – you just do what they tell you. It can hardly be understood by someone who has not experienced it. You asked me about the problems with the British authorities? Well, MEK has always had the support of Western governments because we were working against Iran. That's why they left us alone. I knew they were violent, but it did not prevent me – even though I am by the nature of the pacifist, I am very calm, I do not like violence … It only shows how they can "gain" you no longer think your head. Today, of course, I would say to them that they are a criminal organization. Only one single government ever officially recognized them – it was the government of Saddam Hussein. All others helped them "black" – politically, financially, yes, but never officially. If you would ask the British Ministry of Foreign Affairs, or German or French service, everyone would just be crazy – they would say they do not know what you're talking about.
(continued tomorrow)
EXCLUSIVE charm offensive: Slave jihadists reveals the plan of the Islamic invasion of the Balkans
British En Kodabande is an expert in anti-terrorist activities and a longtime activist in the field of deradicization of extremists, for years before it was a pier of the terrorist movement, worked with the mujahedin, and barely, she says, pulled out of their claws.
We wrote about this part of the life of En Kodabande yesterday, and today we will give that part of the conversation that explains her life as a fighter against jihad.
You say that you spent 20 years with them. How did you go?
– My current husband was the bodyguard. We fell in love with one another, but we were forbidden to have a relationship. We started slowly to understand where we are. We believed that we were fighting against dictatorship and human rights in Iran. I worked in the office. I contacted the media, with the politicians, we called in all those talks on the UN declaration on human rights … This document, otherwise, has 16 members. When I, as we say, "lighted the light bulb", after many years I read the Declaration, all 16 members, and realized that none of the only ones has anything to do with my work, life, position at that time. I did not have a passport, I did not have my own money, I did not dare to marry. I was their slave. Gladiator. Then I decided to withdraw. I told my husband he would have to seek asylum in Britain. And we did it. We are back. We live in Leeds, north of England. But I knew well that, if we do not oppose them publicly as soon as we go, we will flee from them all our lives. That's why I went straight to the police. I told them who we are, what we did – of course, they sent people … they were questioning us, they wanted to know who we were, where we were … But soon they left us alone. And we decided not to hide. We have published all of our information on the Internet so that anyone who wants to make us any problems or threatens us can easily find out where we are. In some cases, the fact that you are not hiding can save your head.
Then what happened?
– My husband and I quickly decided to start working with families of members who want to leave MEK. We made a foundation, I went to Iraq, we asked for donors … I spoke with the Maliki family. We had meetings with NGOs, with government officials in Britain … And we realized very early in this process that the problem will not be solved by politics or human rights, but that we have to work on the ground, practically – but for that there was no political will, No money. Or the mujahedin was too small an organization to try the state around them, or the authorities did not have a strong desire to "settle them".
You did not think about quitting?
– Not. After a while we infiltrated them, we began to submerge them from within. We found a way to get into all the "pores" of that group. In the meantime, I have become a "engaged activist" in Britain, as it is now known – I started publicly speaking about my experiences. We have managed to get, up to now, over a thousand people from MEK. Among other things, I also deal with prevention – by preventing extremists from recruiting new members. Not only in terrorist organizations, but also in sects … The methodology is completely the same, and the process of radicalization, through which I myself went through, almost certainly does not differ. The biggest problem is that MEK, mujahedins still exist. They regrouped. Now they are a new, reformed extreme group that operates on several levels – and that's why I came to Albania – because they were transferred here! They have already been paid by some deputies, they have joined the Albanian mafia, and now, here in this country, they want to go to their "offensive charm" – to try to gain new supporters. According to information I have, over US $ 20 million the Americans paid to the Albanian government to transfer this group of several thousand mujahedin from Iraq here.
What do you think is the intention of the US government and the Albanian authorities? What are the possible consequences?
– Unfortunately, these people can not just "descend" to Albania just like that. They simply have to be deradicalized, otherwise the damage will be immeasurable. The public only sees the so-called. the concrete result of terrorist attacks – explosions, casualties and material damage … But that's just the tip of the iceberg. Below is a lot of things. The main activities are recruiting and collecting money. In the recruitment process, the logic is – the more people, the better. It is very dangerous when you place one such group in any country, in any environment, because they soon begin to "naturally" radicalize their environment.
This program that you are applying in the process of derading … How does it work?
– You can not deradicalize someone if you do not know how it is radicalized. These people are literally "brainwashed". The whole process begins with a deep understanding of their position. A functional primary or secondary family is one of the basic conditions for successful deradicization. We made a foundation and we managed to pull out about a thousand people from MEK so far. But the key was that these people had already intend to leave. They themselves wanted to leave the mujahedeen – without it, nothing would make sense. So – to get back to the thesis from the beginning of the conversation – "how you enter, such a way out" – I am in the depths of the soul and still the most active activist (laughter), only now with another goal. I'll be, I hope, such for the rest of my life.
And what are the concrete results? Let's say, in what number of cases does the process of deradicization work?
– Many people returned to normal life. The process of "removing" someone can be very short or very long, no rules. When people leave the extremist group, they should first understand what was happening to them. Some of them, but remain radicalized for years – remain what they were while they were with extremists. Certainly, specialist help is needed. If you leave the group because you have "turned on the light bulb", if you "woke up", as it happened to me and my husband, only in that case do not have much effort to make you understand what happened to you, that you lied and exploited. But almost always help is needed.
You mentioned "recruiting staff". Tell us more about them. Who are these people?
– I think everything starts and ends with some kind of attraction. Examples are groups that fight for animal rights; first organize a public protest. Then someone suggests something radical, let's say, let's call them individually. You can easily "slip" it into an extreme version of belief. Extremes are attractive. Those people, those who do not think like you, actually need to – die. There, say, all those who torture animals … Let them die! Then the real plan is to put a bomb under the car? From the idea, through firm belief, to concrete action. Through this process, this "recruitment staff" is guided by you – but it is an emotional journey, you pass it together, and you're getting closer. The real "recruitment officers" are people who absolutely believe in the idea of ​​leadership, think that this idea should attract as many followers; they are convincing; they know how to instill people into something that they would not otherwise be at the edge of their minds. Let's say – to travel to Syria or Iraq to join the jihadists. The key is intuition. Questions about you. The problems that you have – they signal what the target is, where the man is "thin", where he can be "pressed" harder. They like to use what we call "car sales techniques" – the so-called "lifestyle sails". "You have to think about this, imagine how cool it would be to drive this car!" But, with the car, there's always the option to change your mind – but the belief system is sold so you do not even know that they sold you. I like to say that the extremist group as an arc – many layers, a very clear, closed structure, within which everything is under absolute control. And every bow is very different from the outside, as every extreme organization is very different, but from within, they all have, in essence, the same structure.
(END)
*** 
Britanka En Kodabande ekspert je za antiterorističke aktivnosti i dugogodišnja aktivistkinja u oblasti deradikalizacije ekstremista, godinama pre toga bila je pi-ar terorističkog pokreta, radila sa mudžahedinima i jedva se, kako kaže, izvukla iz njihovih kandži.
O tom delu života En Kodabande pisali smo juče, a danas ćemo dati onaj deo razgovora koji objašnjava njen život kao borca protiv džihada.
Kažete da ste proveli 20 godina sa njima. Kako ste otišli?
— Moj sadašnji muž je bio vođin telohranitelj. Zaljubili smo se jedno u drugo, ali bilo nam je zabranjeno da imamo vezu. Počeli smo polako da shvatamo gde smo. Verovali smo da se borimo protiv diktature i za ljudska prava u Iranu. Ja sam radila u kancelariji. Kontaktirala sam s medijima, s političarima, pozivali smo se u svim tim razgovorima na deklaraciju UN o ljudskim pravima… Taj dokument, inače, ima 16 članova. Kada mi se, kako mi to kažemo, "upalila sijalica", posle mnogo godina pročitala sam Deklaraciju, svih 16 članova, i shvatila da nijedan jedini nema veze s mojim tadašnjim poslom, životom, položajem. Nisam imala pasoš, nisam imala sopstveni novac, nisam smela da se udam. Bila sam njihov rob. Gladijator. Tada sam odlučila da se povučem. Mužu sam rekla da će morati da traži azil u Britaniji. I uspelo nam je. Vratili smo se. Živimo u Lidsu, na severu Engleske. Ali sam dobro znala da, ako im se ne usprotivimo javno čim odemo, bežaćemo od njih čitavog života. Zato sam otišla pravo u policiju. Rekla sam im ko smo, šta smo radili — naravno, poslali su ljude… Ispitivali su nas, hteli su da znaju ko smo tačno, gde smo bili… Ali ubrzo su nas ostavili na miru. A mi smo rešili da nećemo da se krijemo. Objavili smo sve svoje podatke na internetu, tako da svako ko želi da nam pravi bilo kakve probleme ili da nam preti može lako da sazna gde smo. U nekim slučajevima, činjenica da se ne krijete može da vam spase glavu.
Pripadnici MEK-a, osamdesetih godina XX veka.
Šta se onda dogodilo?
— Muž i ja smo ubrzo odlučili da počnemo da radimo s porodicama članova koji žele da napuste MEK. Napravili smo fondaciju, ja sam otišla u Irak, tražili smo donatore… Razgovarala sam s porodicom Maliki. Imali smo sastanke i s nevladinim organizacijama, sa vladinim službenicima u Britaniji… I shvatili smo veoma rano u tom procesu da problem neće rešiti ni politika, ni ljudska prava, već da moramo da radimo terenski, praktično — ali za to nije bilo ni političke volje, ni novca. Ili su mudžahedini bili premala organizacija da bi se država oko njih potrudila na taj način, ili vlasti nisu imale dovoljno jaku želju da ih "srede".
Niste razmišljali o tome da odustanete?
— Ne. Posle nekog vremena smo se infiltrirali među njih, počeli smo da ih potkopavamo iznutra. Našli smo način da se zavučemo u sve "pore" te grupe. U međuvremenu, ja sam u Britaniji postala, kako se to danas kaže, "angažovana aktivistkinja" — počela sam javno da govorim o svojim iskustvima. Uspeli smo da izvučemo, dosad, preko hiljadu ljudi iz MEK-a. Između ostalog, bavim se i preventivom — sprečavanjem ekstremista da regrutuju nove članove. Ne samo u terorističke organizacije, već i u sekte… Metodologija je potpuno ista, a proces radikalizacije, kroz koji sam i sama prošla, gotovo se ni po čemu ne razlikuje. Najveći problem je u tome što MEK, mudžahedini još uvek postoje. Pregrupisali su se. Sada su nova, reformisana ekstremna grupa, koja operiše na nekoliko nivoa — i zato sam i došla u Albaniju — zato što su ovde prebačeni! Već su potplatili neke poslanike, povezali su se s albanskom mafijom i sada i ovde, u ovoj zemlji, žele da krenu u svoju "ofanzivu šarmom" — da pokušaju da pridobiju nove pristalice. Prema informacijama koje imam, preko 20 miliona dolara su Amerikanci platili albanskoj vladi da bi se ta grupa od nekoliko hiljada mudžahedina iz Iraka prebacila ovamo.
Pripadnici MEK-a u kampu Ašraf u Iraku.
Šta mislite da je namera Vlade SAD i albanskih vlasti? Koje su moguće posledice?
— Nažalost, ti ljudi ne mogu samo da se "spuste" u Albaniju tek tako. Oni prosto moraju da se deradikalizuju, inače će šteta biti nemerljiva. Javnost vidi samo tzv. konkretan rezultat terorističkih napada — eksplozije, žrtve i materijalnu štetu… Ali to je samo vrh ledenog brega. Ispod se krije mnogo toga. Glavne aktivnosti su regrutacija i prikupljanje novca. U procesu regrutacije, logika je — što više ljudi, to bolje. Veoma je opasno kada jednu takvu grupu smestite u bilo koju zemlju, u bilo koje okruženje, jer oni ubrzo počinju da "prirodno" radikalizuju svoju okolinu.
Taj program koji sada primenjujete u procesu deradikalizacije… Kako on funkcioniše?
— Ne možeš da deradikalizuješ nekoga ako ne znaš na koji način je radikalizovan. Tim ljudima je bukvalno "ispran mozak". Ceo proces počinje dubokim razumevanjem njihove pozicije. Funkcionalna primarna ili sekundarna porodica je jedan od osnovnih uslova za uspešnu deradikalizaciju. Napravili smo fondaciju i uspeli smo, dosad, da izvučemo oko hiljadu ljudi iz MEK-a. Ali ključno je bilo to da su ti ljudi već imali nameru da odu. Oni su sami želeli da napuste mudžahedine — bez toga, ništa ne bi imalo smisla. Tako da — da se vratim na tezu s početka razgovora — "kakav uđeš, takav izađeš" — ja sam u dubini duše i dalje najpredaniji aktivista (smeh), samo sada s drugim ciljem. Biću, nadam se, takva do kraja života.
Pripadnici MEK-a u kampu Ašraf u Iraku.
A kakvi su konkretni rezultati? Recimo, u kom broju slučajeva proces deradikalizacije uspeva?
— Mnogo ljudi se vratilo normalnom životu. Sam proces "skidanja" nekoga može da bude veoma kratak ili veoma dug, nema pravila. Kada ljudi napuštaju ekstremističku grupu, treba da pre svega shvate šta im se dešavalo. Neki odu, ali ostanu radikalizovani godinama — ostanu ono što su bili dok su bili s ekstremistima. Svakako je neophodna specijalistička pomoć. Ako napuštaš grupu zato što ti se "upalila sijalica", ako si se "probudio", kao što se desilo meni i mom mužu, e samo u tom slučaju ne treba puno truda da sebe nateraš da shvatiš šta ti se dogodilo, da su te lagali i iskoristili. Ali skoro uvek je neophodna pomoć.
Masud Radžavi, lider MEK-a, sa nekadašnjim iračkim predsednikom Sadamom Huseinom.
Kako je moguće da su te veze toliko jake? U čemu je tajna tolike "privlačnosti" ekstremnih grupa?
— Mislim da svako može, u svakom dobu svog života, da bude radikalizovan. Svako želi da "pripada" nečemu. Postoje tehnike manipulacije koje "rade" na bukvalno svakome, bilo kog uzrasta. Uvek postoji neka tačka u vašem životu koja je krizna, tranziciona — problemi sa porodicom, razvod, odlazak na studije, bilo koji veći stres — to su trenuci u kojima je najlakše nekoga regrutovati. Mnogo su manje šanse da te regrutuju ako imaš dobar posao i zadovoljan si svojim životom; mnogo su lakše mete oni koji imaju neki ozbiljan problem, najpre porodični. Postoje takozvani "regrutni kadrovi" — ljudi koji duboko veruju u ideologiju grupe. Oni su najopasniji. Oni pokreću sve procese — uvlačenje u društvo, zbližavanje, prenošenje ideološke poruke. Najlakše se, i to se zna, radikalizuju idealisti, ljudi koji žele da menjaju svet, da ga "sređuju", da "postave stvari na svoje mesto". Njihove porodice budu u šoku, jer niko ne odgaja dete učeći ga da treba da postane ubica. Ali radikalizacija je po definiciji proces koji traje i odvija se u vezi, u odnosu koji se strpljivo gradi. Treba znati da su ljudi uzrok, a ne tehnologija. Nije internet kriv. Internet je samo sredstvo koje ekstremisti koriste da privuku "žrtvu".
Masud i Marjam Radžavi, "kraljevski par" terorističke organizacije MEK
Pomenuli ste "regrutne kadrove". Recite nam nešto više o njima. Ko su ti ljudi?
— Mislim da sve počinje i završava se nekom vrstom privlačnosti. Primer su grupe koje se bore za prava životinja; prvo organizuju javni protest. Onda neko predloži nešto radikalno, recimo, hajde da ih prozivamo pojedinačno. Iz toga lako "skliznete" u ekstremniju verziju verovanja. Ekstremi su privlačni. Ti ljudi, oni koji ne misle kao vi, zapravo treba da — umru. Eto, recimo, svi ti koji muče životinje… Neka umru! Onda se pravi plan — da im postavimo bombu ispod auta? Od ideje, preko čvrstog verovanja, do konkretne akcije. Kroz taj proces vodi vas taj vaš "regrutni kadar" — ali to je jedno emotivno putovanje, prolazite ga zajedno i dodatno se zbližavate. Pravi "oficiri za regrutaciju" su ljudi koji bespogovorno veruju u ideju vodilju, misle da ta ideja treba da privuče što više sledbenika; ubedljivi su; znaju kako da uvere ljude u nešto što im inače ne bi bilo ni na kraj pameti. Recimo — da otputuju u Siriju ili Irak, da se pridruže džihadistima. Ključna je intuicija. Pitanja o vama. Problemi koje imate — oni su signali šta je moguća meta, gde je čovek "tanak", gde može malo da se jače "pritisne". Najviše vole da koriste ono što zovemo "tehnikom prodaje automobila" — takozvani "lajfstajl sejls". "Moraš da se zamisliš u ovome, zamisli koliko bi bio kul da voziš baš ovaj auto!". Doduše, kod automobila, uvek postoji opcija da se predomislite — ali sistem verovanja se prodaje tako da ti i ne znaš da su ti ga prodali. Ja volim da kažem da je ekstremistička grupa kao luk — mnogo slojeva, veoma jasna, zatvorena struktura, u okviru koje je sve pod apsolutnom kontrolom. A svaki luk je spolja veoma različit, kao što je i svaka ekstremna organizacija naoko različita, ali iznutra sve one imaju, u suštini, istu strukturu.
— 
U Tirani, prestonici Albanije, krajem novembra održano je zanimljivo savetovanje pod nazivom "Konflikti na Bliskom istoku — radikalne grupe i ideologije".
Konferenciju je organizovao Institut za slobodne medije iz Tirane, zato što se ta zemlja poslednjih meseci, pre svega u bezbednosnim krugovima, sve češće pominje kao novo ekstremističko žarište, "sabirni centar" za ekstremiste koji se ili vraćaju, ili šalju na Balkan iz oružanih sukoba na Bliskom istoku.
Zna se da vlada Edija Rame već duže vreme — po svemu sudeći u direktnoj saradnji s američkim vojnim i bezbednosnim strukturama — radi na osnivanju specijalizovanih "centara za deradikalizaciju" na teritoriji Albanije, o čemu je Sputnjik u poslednje tri godine u više navrata pisao.
Izgleda da se Ramin "trud" isplatio — portal "Hafington post", u članku objavljenom početkom decembra, navodi da se u toj zemlji već nalazi oko tri hiljade pripadnika MEK-a, iranskih mudžahedina iz Radžavi kulta, inače ljutih protivnika vlasti u Teheranu.
Oni su krajem 2016. godine prebačeni u Albaniju iz Iraka, uz novčanu "injekciju" američkih vlasti Raminoj vladi i to — kako navodi "Hafington post" — pod plaštom "humanitarne intervencije", tj. uz superviziju UNHCR-a. Uplata je, piše američki portal, bila najmanje dvadeset miliona dolara.
Dobro obavešteni krugovi u Albaniji tvrde da već postoje i čvrste indicije da će narednu grupu koja će, takođe iz "humanitarnih razloga" biti preseljena u tu zemlju, činiti članovi porodica — žene i deca — boraca DAEŠ-a koji su ili već napustili Irak i Siriju, ili su poginuli u borbama tokom poslednjih nekoliko godina.
Sagovornica Sputnjika, Britanka En Kodabande, ekspert je za antiterorističke aktivnosti i dugogodišnja aktivistkinja u oblasti deradikalizacije ekstremista. Napisala je više članaka i knjiga na ovu temu, zajedno sa suprugom, koji je iranskog porekla. Godinama oni rade i s radikalizovanim pojedincima, pomažući im da napuste terorističke organizacije i reintegrišu se u društvo.
En Kodabande na konferenciji "Konflikti na Bliskom istoku – radikalne grupe i ideologije"
Dobro je upoznata sa situacijom u Albaniji i kretanjem članova mudžahedinskog pokreta, a pre izvesnog vremena je, kako kaže, do nje došla informacija da su pripadnici MEK-a, stacionirani u bivšoj zgradi univerziteta u Tirani, počeli da aktivno regrutuju albansku omladinu u svoj pokret — i odlučila je da reaguje.
Za početak, možda ne bi bilo loše da pojasnite čitaocima Sputnjika iz kakvog životnog i porodičnog okruženja dolaze ti "radikalizovani pojedinci" sa kojima radite.
— Dolaze iz svih slojeva društva. Pogrešna je pretpostavka da su u Siriju odlazili da ratuju samo neki primitivci — većina stranih boraca DAEŠ-a je iz srednje klase — uglavnom studenti, obrazovani ljudi… Terorizam je danas globalni fenomen — ne postoji osoba koju on ne može da pogodi. Ali u pitanju je čista politika. Odlazak u džihad je politički akt. Pritom, svako ima lični razlog zašto postaje ekstremista, nema formule, nema recepta… Inače, teško se radikalizuju ljudi koji imaju neki cilj u životu; beg u ekstrem najlakše se dešava slabim osobama, bez cilja, "sluđenim", "izgubljenim slučajevima"… Svoje najkvalitetnije članove ekstremisti, kako kažu, regrutuju među nasilnim fudbalskim navijačima. Moj posao danas je da idem okolo i objašnjavam ljudima kako "radi" radikalizacija. Stalno ponavljam — niko se ne rađa kao terorista. To nije talenat, nije karijera, nije svestan izbor. Mislim da sam ja, lično, sjajan primer da bilo ko, bilo kada, može da bude radikalizovan, ako se nađe u pogrešno vreme na pogrešnom mestu.
Možete li malo da pojasnite? Kako ste to "vi, lično" primer?
— Kad sam upisala fakultet, krajem sedamdesetih, upoznala sam zanimljivu grupu ljudi na Univerzitetu u Mančesteru. Bilo je puno stranca među studentima, svi bismo sedeli u studentskom klubu i razgovarali, uglavnom o politici. Iranci su tada dolazili u velikom broju u Englesku. Bili su druželjubivi, drugačiji od mog okruženja, privukli su me… Održavali su povremeno sastanke, otišla sam na jedan od njih iz radoznalosti, sa svojim tadašnjim dečkom, i ispostavilo se da su to u stvari mudžahedini — MEK — ono što danas zovemo Radžavi kultom. Ja tada nisam mnogo toga razumela, ali se sećam da su se divno ponašali prema meni. Danas bih rekla da su tehnike koje su koristili da me privuku bile, u najmanju ruku, zanimljive (smeh). Nisam znala njihov jezik, ali sam osećala energiju. Bili su aktivni, nisu samo sedeli i pričali o politici, i to me je privuklo. Počela je revolucija u Iranu, a ja sam, zahvaljujući njima, imala "sedište u prvom redu"! Imala sam 19 godina, dečko je takođe bio u tome, bila sam veliki idealista. Nisam bila devojka koju je zanimao šoping. Htela sam da menjam svet! I to se nije promenilo, sve do danas. Radikalizacija utiče na psihu, ali ne utiče na tip ličnosti. Ako uđeš u neku organizaciju kao određena osoba, isti takav ćeš, u suštini, iz nje i da izađeš.
Isečci iz štampe sa tekstovima o En Kodabande i njenim iskustvima sa teroristima
Čekajte, šokirali ste me tom pričom… I šta se dalje događalo? Koliko je sve to trajalo?
— Dvadeset godina. Prvih deset, do 1989. godine, praktično sam živela dvostruki život. Radila sam, imala sam posao, kuću, auto, svoj normalan svakodnevni "engleski" život, ali sam sve slobodno vreme provodila radeći — za mudžahedine. Bavila sam se onim što danas nazivamo pi-ar aktivnostima, ali su svi prijatelji mislili da sa mnom nešto nije u redu. Nisam htela nikog da slušam. Mislila sam da sam pametnija od svih njih. To je deo taktike — mi smo najpametniji, imamo drugima nerazumljivu viziju, viši cilj. Odvajanje od porodice je ključno. Svaka radikalna grupa priređuje to svojim članovima. U jednom trenutku, moj tadašnji dečko je postao nasilan, odnos nam se promenio, i ja sam se okrenula njima. Postali su, praktično, moja jedina porodica. Bila sam kompjuterski programer sa sjajnom platom, ali sve sam to ostavila zbog njih. Prvo sam bila u kancelariji u Londonu — gledala sam vesti, pisala saopštenja… A onda sam otišla na Bliski istok. Zamislite!? Engleskinja od dvadesetak godina, iz srednje klase. Ko bi rekao?
© AFP 2017/ GEOFFROY VAN DER HASSELT
Neverovatno. Kako vam se to desilo? I kako je moguće da niste imali problema sa britanskim vlastima? Ipak je bila u pitanju ekstremna grupa…
— Pa, pre svega, ja nisam birala u koga ću da se zaljubim (smeh), prosto se sve tako desilo… Otpočetka mi je bilo jasno da je njihova ideologija nalik "islamskom marksizmu". Počeli su s aktivnostima u vreme Iranske revolucije, borili se protiv šaha, posle revolucije su hteli da izvedu državni udar; taj plan im je propao, i proterani su. Predstavljali su nam se kao borci za demokratiju, čak kao napredni, feministi — ali u suštini, jedini "posao" nas običnih članova je bio da poštujemo vođu. Nije trebalo da mislimo, da postavljamo pitanja — samo radiš šta ti kažu. To teško može da razume neko ko to nije iskusio. Pitali ste me za probleme s britanskim vlastima? Pa, MEK je uvek imao podršku zapadnih vlada jer smo radili protiv Irana. Zato su nas i ostavljali na miru. Znala sam da su nasilni, ali me ni to nije sprečilo — iako sam po prirodi pacifista, vrlo sam mirna, ne volim nasilje… To samo pokazuje na koji način mogu da vas "pridobiju" da više ne razmišljate svojom glavom. Danas bih, naravno, za njih rekla da su kriminalna organizacija. Samo jedna jedina vlada ikada ih je zvanično priznala — bila je to vlada Sadama Huseina. Svi drugi su im pomagali "na crno" — politički, finansijski, da, ali nikada zvanično. Ako biste pitali britansko Ministarstvo spoljnih poslova, ili nemačke ili francuske službe, svi bi se samo pravili ludi — rekli bi da ne znaju o čemu pričate.
(nastavak sutra)
(END)
*** 
ISIS Drew On MEK Expertise For Terror Attacks On Tehran  (Mojahedin Khalq, Rajavi cult)
Intel Vets Tell Trump Iran Is Not Top Terror Sponsor (Mojahedin Khalq, MEK, Maryam Rajavi, NCRI)
A Fully United Europe Claims the High Ground in Relations with Iran
Also read:
http://iran-interlink.org/wordpress/?p=9087
Fact-Finding Mission to Rescue Separated MEK Unearths Profound Security Issues
Iran Interlink, December 07 2017:… Anne Khodabandeh of Iran-Interlink visited Albania twice for a fact-finding mission in November and December. The fact-finding mission was to investigate the situation of separated members of the MEK and to see what needed to be done to help them and others who will be separating in future. Anne was also invited to speak in a workshop about her work as an expert in prevention …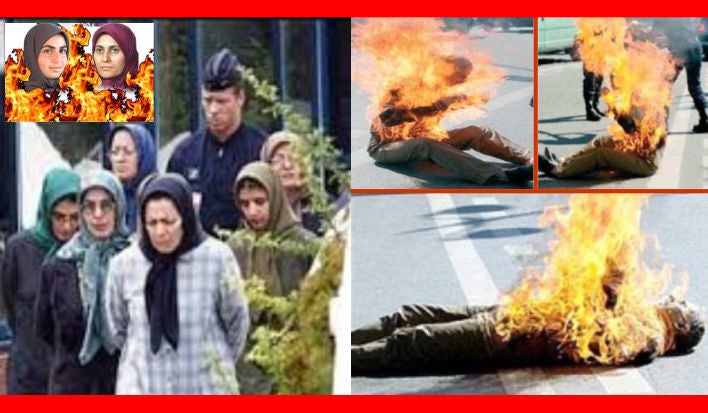 Under President Macron, France can play a pivotal role in Western relations with Iran
Debate in the European Parliament 'What is to be done about the Iranian Mojahedin Khalq (MEK)?'
Fact-Finding Mission to Rescue Separated MEK Unearths Profound Security Issues
Anne Khodabandeh of Iran-Interlink visited Albania twice for a fact-finding mission in November and December. The fact-finding mission was to investigate the situation of separated members of the MEK and to see what needed to be done to help them and others who will be separating in future. Anne was also invited to speak in a workshop about her work as an expert in prevention and de-radicalisation of violent extremism and terrorism. Khodabandeh works as 'Open Minds'under the UK government's Prevent Duty programme.
During her humanitarian mission during which she spoke to many separated members about their experiences and difficulties, Khodabandeh also discovered a great deal of disconcerting information in regard to the MEK's activities in Albania. Some of this information has already been made public through various written pieces and media interviews and television reportsfrom Tirana. This concerns the MEK actively recruiting Albanian youth [also], links with theAlbanian mafia and plans to move the members to an isolated camp.
However, Anne Khodabandeh went on to brief British and American security services about the various security issues which have arisen as a direct result of the MEK's presence in Albania.
On Tuesday, following a meeting on Monday between the Committee on Foreign Affairs in the EU Parliament on Monday and Ditmir Bushati, Albania's foreign affairs minister, Khodabandeh was able to brief officials in European Parliament buildings who have direct concern for Albanian affairs. They acknowledged that this information would be helpful in appraising Albania's efforts to join the European Union.
Anne Khodabandeh (Singleton)  briefed officials in European Parliament buildings
***
Mojahedin Khalq, Rajavi cult, Saddam's Private Army, were trained by Mossad to assassinate Iranian scientists 
Albania's Modern Slavery Problem Alienates Europe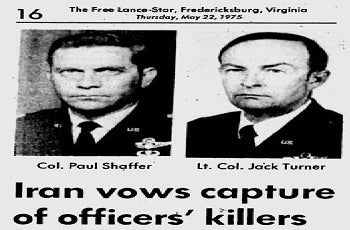 The MEK's dirty past includes the anti-Imperialist inspired murder of six Americans in pre-revolution Iran which it later celebrated in songs and publications
Also read:
http://iran-interlink.org/wordpress/?p=9079
THE CONFLICTS IN THE MIDDLE EAST Workshop 
Gazeta Impakt, Tirana, Albania, December 02 2017:… Anne Khodabandeh explains how she was radicalised and turned into a terrorist by the Iranian Mojahedin and how the process of radicalisation takes place. [The presentation was given at the conference: CONFLICTS IN THE MIDDLE EAST: IDEOLOGIES AND RADICAL GROUPS, organised by the Free Media Institute on 28 November 2017 in Tirana]
Massoud Khodabandeh, Huffington Post: Can Albania Meet its Obligations and De-radicalize an Influx of Terrorists into Europe? 
THE CONFLICTS IN THE MIDDLE EAST Workshop (Part 6)
Anne Khodabandeh shpjegon si eshte radikalizuar nga muxhahedinet iraniane dhe sesi ndodh procesi i radikalizimit
https://youtu.be/74sLDJQ9wOQ
Anne Khodabandeh explains how she was radicalised and turned into a terrorist by the Iranian Mojahedin and how the process of radicalisation takes place.
[The presentation was given at the conference: CONFLICTS IN THE MIDDLE EAST: IDEOLOGIES AND RADICAL GROUPS, organised by the Free Media Institute on 28 November 2017 in Tirana]
–
Anne Khodabandeh shpjegon si eshte radikalizuar nga muxhahedinet iraniane dhe sesi ndodh procesi i radikalizimit
Anne Khodabandeh shpjegon si eshte radikalizuar dhe kthyer ne terroriste nga muxhahedinet iraniane dhe sesi ndodh procesi i radikalizimit.
[prezantimi u be gjate konferences: KONFLIKTET NE LINDJEN E MESME: IDEOLOGJITE DHE GRUPET RADIKALE, organizuar nga Instituti i Medias se Lire ne 28 nentor 2017 ne Tirane]
***
Also read:
http://iran-interlink.org/wordpress/?p=9073
Free Media Institute meeting on the fight against terrorism (VIDEO) 
Tema TV, November 29 2017:… The theme of the conference which took place in Tirana today was 'Conflicts in the Middle East, ideologies and radical groups'. Guest speakers were from India, Great Britain, USA, Croatia, Turkey, Serbia and Albania. They discussed the history and ideologies of radical groups in the Middle East. The meeting also discussed what the participants described as the presence of radical groups … 
Understanding Radicalisationas Cultic Abuseto Support Prevent and Channel
Link to the source (Albanian)
(Translated by Iran Interlink)
Free Media Institute meeting on the fight against terrorism (VIDEO)
Tuesday, 28 November 2017, 14:57
The theme of the conference which took place in Tirana today was 'Conflicts in the Middle East, ideologies and radical groups'.
Guest speakers were from India, Great Britain, USA, Croatia, Turkey, Serbia and Albania. They discussed the history and ideologies of radical groups in the Middle East.
The meeting also discussed what the participants described as the presence of radical groups in Albania and their treatment. The organizer of the meeting, Osli Jazaxhi, tells TemA TV about the meeting.
Also on You-tube:
Media e lirë, takim për luftën ndaj terrorizmit
https://youtu.be/c0qseAQkr3U
Original Albanian Transcript: 
Media e lirë, takim për luftën ndaj terrorizmit (VIDEO)
 E Martë, 28 Nëntor 2017, 14:57
"Konfliktet në Lindjen e Mesme, ideologjitë dhe grupet radikale" ishte tema e takimit që u zhvillua këto ditë në Tiranë.
Të ftuar ishin pjesmarrës nga India, Britania e Madhe, SHBA, Kroacia, Turqia, Kroacia dhe Serbia, të cilët diskutuan mbi historinë dhe ideologjitë e grupeve radikale në Lindjen e Mesme.
Por në takim u diskutua ajo që pjesmarrësit e cilësuan si prezenca e grupeve radikale në Shqipëri dhe trajtimi i tyre. Organizatori i këtij takimi, Olsi Jazexhi, tregon për kameran e TemA TV apskete të takimit.
(END)
*** 
Dr Olsi Jazexhi: Double standards in Albania's fight against terrorism 
Anne Khodabandeh (Singleton) exposing Maryam Rajavi's MEK activities in Albania
https://youtu.be/yt-rXbs8014
Dokumenti/Bashkëshorti i Elona Gjebreas fshehu dënimin me burg
Maryam Rajavi's advocate Elona Gjebrea has links with the Albanian Mafi
IMPAKT 97: Jihad 2.0? What are the Iranian Jihadis (MKO, Rajavi cult) doing in Albania? (part 1)
IMPAKT 97: Jihad 2.0? What are the Iranian Jihadis (MKO, Rajavi cult) doing in Albania? (part 2)
SCANDAL! Albanian Mafia Helps Mojahedin Khalq (MEK, Rajavi cult) Recruit Our Youth, Fears The EU
Also read:
http://iran-interlink.org/wordpress/?p=9046
Warning: MEK moving members to a remote and isolated camp in Albania (aka Mojahedin Khalq Rajavi cult) 
Sahar Family Foundation, Tirana, Albania, November 19 2017:… For three days now, the Mojahedin-e Khalq Organization (MEK, MKO, Rajavi cult) in Albania has been relocating its members to a remote and isolated camp in Albania which they have called the 'Ashraf Three' base after Camp Ashraf, the main MEK garrison in Iraq. The new base is surrounded by high walls and barbed wire to prevent the members from escaping. Since a long time ago … 
The Mojahedin-Mafia coalition threatens media freedom, censorship of Ora News television
Muxhahedinet iraniane kercenojne lirine e medias, censurojne televizionin Ora News
Warning: MEK moving members to a remote and isolated camp in Albania (aka Mojahedin Khalq Rajavi cult)
For three days now, the Mojahedin-e Khalq Organization (MEK, MKO, Rajavi cult) in Albania has been relocating its members to a remote and isolated camp in Albania which they have called the 'Ashraf Three' base after Camp Ashraf, the main MEK garrison in Iraq. The new base is surrounded by high walls and barbed wire to prevent the members from escaping.
Since a long time ago the Rajavi cult has been covertly establishing facilities far away from Tirana, or any other town or city, to which it can move its members and separate them from the outside world. The aim is to exert maximum control over them to enable further brainwashing them without interference. A remote and isolated place similar to Camp Ashraf in Iraq is an ideal place for coercive psychological manipulation because it allows the leaders to control the followers both physically and mentally.
At present, the MEK members in Tirana enjoy some limited access to the outside world. This is not tolerable for the cult. The cult leader Maryam Rajavi wants her followers captive all the time. If they have free access to the outside world they will realize they are continually being told lies and they will discover that there is a way out.
The method of controlling the members inside the MEK is mind manipulation which requires an isolated area from which the members cannot escape and gradually people forget about the free world and accept their lives in there.
Cults like the MEK do not allow their members access to uncensored news or information. If they are moved to this new base the situation will be even worse than it was for them in Iraq since they now know a lot more than they did before about the outside world and therefore the internal pressure and suppression will be more severe.
The cult has also forced members to sign documents to swear that they wish to move to the new place willingly and voluntarily and they have no right to leave the place ever. They are told that this is for their own safety and security which is not correct. In this way they are giving away their rights and freedom for the rest of their lives.
The members have also been given promises of excellent facilities and services which are all lies and even if any such privileges existed these do not replace family relations and contact with the outside world which the cult is denying.
For instance, is it not worse that the members will not have access to the internet and will not be able to contact their families? In Rajavi's world one has to live isolated from the world and only listen to the cult leaders.
Sahar Family Foundation urges all humanitarian activists and organizations around the world to prevent this human catastrophe from happening and rescue these people from being deceived into a lifelong prison.
Sahar Family Foundation – Tirana  
November 18, 2017
***
Iran arrests MKO (Mojahedin Khalq, MEK, NCRI, Rajavi cult …) ringleader in Isfahan
Mojahedin Khalq (MKO, MEK, Rajavi cult) Our Men in Iran? (Seymour M. Hersh, The New Yorker, April 2012)
How do you explain this to the families of over 4000 US servicemen Killed in Iraq?
Albania's destabilization? You have forgotten hundreds of Mojahedin!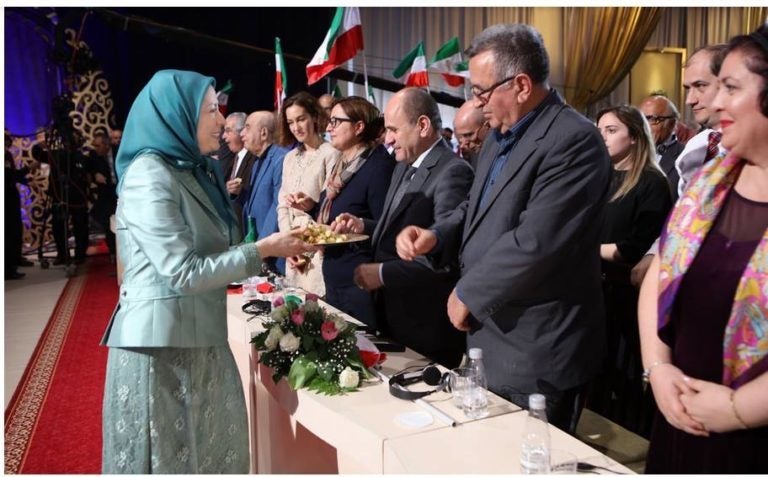 Albania's Anti-Trafficking Coordinator Elona Gjebrea praises Maryam Rajavi for keeping modern slaves in Tirana
Which occasion is Maryam Rajavi celebrating in Paris? (letter to Emmanuel Macron)
Mojahedin Khalq (MEK) presence in Albania highlights security risks for Europe

The Enemy of My Enemy is NOT Always My Friend…
Iran terror attack: Who gains?
Americans take responsibility for recent joint Saudi/ISIS/MEK terror attacks (Mojahedin Khalq, Rajavi Cult, MKO, PMOI, NCRI …)  
Also read:
National Geographic, March 04 2017:… Leading MEK members squirm under the knowing gaze of Michael Ware. Watch the shifty looks and glances as the MEK representatives try to lie about their true intentions. They admit to wanting regime change, but claim to be pacifists. Ware asks 'Why does a political organization still need to have a para-military organization?' He then cleverly gets them to …

Associated Press, February 16 2017:… The group at one point successfully infiltrated the U.S. Embassy in Tehran, according to a State Department report. And a series of bombings attributed to the MEK accompanied visits by presidents Richard Nixon and Jimmy Carter to Iran, including one to target an American cultural center. In 1973, MEK assailants wearing motorcycle helmets shot dead U.S. Army Lt. …

Iran Interlink, February 15 2017:… The following OpEd by MEK advocate Col. Wes Martin was published first in The Hill, followed by Mojahedin Khalq's "Iran Probe" and the "NCRI" websites. Iran Interlink has published it here as indication of how hysteria has become the new normal in American published writing. A form of madness appears to have infected US politics and now all and sundry are dancing …

Massoud Khodabandeh, Huffington Post, February 07 2017:… He also signals that his war is not with ISIS but with the country Iran. Donald Trump rose to victory in part on the promise to take on ISIS and defeat the group. Yet ISIS cannot be defeated except by a coalition of forces that includes Iran. The facts on the ground in Syria and Iraq demonstrate unequivocally that ISIS forces in Aleppo and Mosul have been defeated largely due to the involvement

Gazeta Impakt, Albania, Translated by Iran Interlink,  January 01 2017:… According to Fatos Klosi, former director of the National Intelligence Service, the American CIA chief has warned Albania that Donald Trump will renounce support for the MEK terrorists and it will be the Albanian Government itself which must deal with internal security and must confront a group trained militarily from the time of Saddam Hussein …

Massoud Khodabandeh, Huffington Post, December 24 2016:… That can only happen if journalists and investigatory bodies (human rights, nuclear experts, war crimes, etc) are able to base their work on facts and not the fake and fictionalised fantasies of stooges like the MEK, which are clearly designed to misinform on these issues. The information laundry cycle is not difficult to follow – the Washington Times takes its report …

Massoud Khodabandeh, Huffington Post, November 12 2016:… In particular, Rudi Giuliani, John Bolton and Newt Gingrich. Putting aside their weak personalities as well as their individual neoconservative agendas, the common thread which links these names together is their decade long support for the Mojahedin Khalq terrorist organisation (also known as Saddam's Private Army or Rajavi cult). It is certain that …

 Iran Interlink, October 30 2016:… Local observers in Tirana are reporting that the Mojahedin Khalq cultic terror group (MEK) is buying and creating several sandwich and kebab shops in the city and is using the MEK members to work in these fast-food businesses. On the surface this may look like a positive move. In an article titled 'Albania: What would a de-radicalization program for the Mojahedin Khalq involve', it was …

Anne and Massoud Khodabandeh, Iran Interlink, October 16 2016:… In spite of American promises, no de-radicalisation programme is in place to deal with over 2500 members of the Mojahedin Khalq terrorist group who have relocated to Tirana from Iraq. The MEK has a long history of violent and criminal activity. This has not stopped now they are in Tirana. Unless the Albanian government introduces its own programme, it must accept …

Anne and Massoud Khodabandeh, Huffington post (and Top Topic), October 09 2016:… For the local citizens, mystery surrounds their arrival and their lifestyle. Should these secretive and covert neighbours be treated with suspicion or kindness? At a local level, the first thing neighbouring families need to be aware of is that among all MEK members, sexual relations have been banned for over 25 years. This means there are no marriages or children or young people in the organisation. More troubling …

Massoud & Anne Khodabandeh, Huffington Post, July 14 2016:… Whether Rajavi is already dead or now killable is not known – only he can answer this – but he and his whole organisation are certainly now, body and soul, in the capable hands of the Saudi Prince. If he is still alive, Rajavi's only role is to act as go-between to instruct his wife what she must do on behalf of the Saudis. If he is dead

Massoud Khodabandeh, Huffington Post, July 08 2016:… Clearly this message is not aimed at Iranians. The clamour for regime change in Iran does not emanate from inside the country in spite of its many social, civic and political problems. Who then is Maryam Rajavi's constituency? Fro