Albania is virtually in a state of war with Iran and this is a very serious thing
Kastriot Myftaraj, Gazeta Impakt, Tirana, Albania, August 15 2017:… Four US senators came to Tirana this afternoon and met with Maryam Rajavi in ​​her self-styled capacity as the exiled President of Iran and leader of the political-military movement for overthrowing the regime in Iran called the Iranian People's Mojahedin (MEK) organization. They talked with her as though she were the exiled head of the Iranian state and so she spoke to them. The senators … 
BBC: Who are the Iranian dissident group MEK? (Mojahedin Khalq, MKO, PMOI, …) 
Grooming Mojahedin Khalq (MEK, Rajavi cult) in Tirana part of bigger agenda for Albania
Link to the original (Albanian)
Translated by Iran Interlink
Albania is virtually in a state of war with Iran and this is a very serious thing
By Kastriot Myftaraj
Four US senators came to Tirana this afternoon and met with Maryam Rajavi in ​​her self-styled capacity as the exiled President of Iran and leader of the political-military movement for overthrowing the regime in Iran called the Iranian People's Mojahedin (MEK) organization. They talked with her as though she were the exiled head of the Iranian state and so she spoke to them. The senators were honored by Rajavi's presidential guard of honor at her headquarters in Kashar, near the city of Tirana.
It is not the first time that this has happened. In April, Senator McCain has done the same thing. These visits by American senators to Kashar are sponsored by Saudi Arabia, which fincances the MEK's activity, due to its rivalry with Iran in the Persian Gulf.
The US Senators' visit to Albania took place after the recent tensions in US-Iran relations due to the sanctions that the American Congress imposed on Iran, repudiating the Obama administration's agreement with the country. Iran's response was something that should bother Albania too and should have made President Meta hastily summon the National Security Council meeting, making Prime Minister Rama cut short his break.
Iran's Parliament, at the request of the President, decided to officially order Iran's Revolutionary Guard to undertake anti-terrorist operations against subversive forces operating abroad for the overthrow of the regime in Iran, under the sponsorship of enemies of the Islamic Republic. The decision primarily targets the Iranian embryo-led government led by Madam Rajavi, and the military arm of this so-called government, the MEK.
This means that Albania, which harbors them, is now officially the target for Iran's Revolutionary Guard operations – one of the most specialized and dangerous forces in the world for covert activity.
The very way in which the decision was made by the highest state authorities in Iran presents an ultimatum for Albania in particular to remove the MEK's political-military organization and the Iranian government in exile from its territory.
When a country provides refuge to members of a subversive organization, such as the MEK, it is for them to formally vow that they will cease their political-military activity in the territory of the host country against their state.
As a minimum this should have been enforced by the Albanian government when it agreed last year to accommodate all the members of the MEK (about 5000 people) in its territory. Unlike what the US agreement was in 2012, which was that our country would host a number of Mojahedin members according to the quota that would be in accord with their proportional division among NATO countries. This was a lie by State Department bureaucrats paid by the Saudi lobby, who had made plans to host all the Iranian Mojahedin in Albania together with the government in exile of their leader, Ms Rajavi.
The Iranian Mojahedin have not only not made formal commitments that they will cease their political-military activity while residing in Albania, but the Albanian government, in a secret agreement with their leader Rajavi, has undertaken to allow them to use Albania as a base for continuing their political-military activity against the government of Iran.
It is a fact that the agreement with which the Albanian government has accepted its obligations to give the Iranian Mojahedin refuge and what these obligations it has undertaken are have not been made public. But from the activity undertaken by Mrs. Rajavi in ​​Albania it is understood what this agreement contains. Since March of this year, Maryam Rajavi, self-proclaimed Iranian President-in-Exile, who is at the same time leader of a political-military organization called the Iranian People's Mojahedin, is using Albania as the center of her political activity. Until March, Mrs Rajavi conducted her business in France where she has asylum. But France has already stopped her political activity against Iran in its territory.
There is a rule known in international affairs. When a state hosts a political-military organization in its territory that acts for the forcible overthrow of the government in another state, this second state has the right to react by committing violent attacks on the territory of the first state. Albania is in this position in relation to Iran. Albania and Iran have diplomatic relations and in the basic documents describing bilateral relations the two countries have agreed not to harm each other. Iran has adhered to this pledge. Albania has not.
It is foolish to take this situation lightly, thinking that Iran will not dare to launch attacks on Albania because it is frightened of US punishment or because it is a member of NATO. First of all, no American President will undertake punitive military against Iran because the country has undertaken covert terrorist actions in Albania. Iran will not officially assert these rights, but even if its authorship is implied, the original fault will remain with Albania, which has acted in opposition to international law regarding the housing of political immigrants.
At this time, when there is ever greater danger of an outbreak of war between the US and North Korea, a new front against Iran cannot be opened. And Iran will take advantage of this situation to act freely against the country that harbors its main internal enemies. It would suffice for Iran to launch 50 fanatical suicide bombers to turn Albania into a chaotic bloody land. Iran's Revolutionary Guard can mobilize entire divisions with fanatical suicide bombers. Iran's Revolutionary Guard has its own practice of preparing commandos that speak the language and understand the behavior of countries posing a threat to Iran for possible punitive actions against them.
So, for several years, Iran has been intensively preparing for suicide operations using commandos who know the Albanian language as well as the culture of our country. Iran's Revolutionary Guard has very good historical links with Balkan and Russian secret services. It is not difficult for Iran to bring its operatives to Albania. Albania is effectively in a state of war with Iran and this is something that should be taken very seriously. Above all because the Albanian government has violated the laws in force in Albania by allowing an organization that declares the violent overthrow of Tehran's regime to make a base in our country. This in turn legitimizes Iran to act against our country.
— 
Albanian
http://gazetaimpakt.com/shqiperia-eshte-praktikisht-ne-gjendje-lufte-iranin-dhe-kjo-eshte-nje-gje-shume-serioze/ 
Shqipëria është praktikisht në gjendje lufte me Iranin dhe kjo është një gjë shumë serioze
nga Kastriot Myftaraj
Katër senatorë amerikanë erdhën këto ditë në Tiranë dhe takuan zonjën Maryam Rajavi në cilësinë e Presidentes në mërgim të Iranit dhe të kryetares së lëvizjes politiko-ushtarako për përmbysjen e regjimit në fuqi në Iran, të quajtur Organizata e Muxhahidinëve të Popullit Iranian(MEK). Ata biseduan me të si me kryetaren e shtetit të Iranit në mërgim, dhe ashtu u foli ajo. Senatorëve iu bënë nderime ushtarake nga garda presidenciale e Rajavit në selinë e saj në Kashar, pranë qytetit të Tiranës.
Nuk është e hera e parë që ndodh kështu, në prill këtë e ka bërë senatori McCain. Këto vizita të senatorëve amerikanë në Kashar sponsorizohen nga Arabia Saudite e cila është financuesja e veprimtarisë së MEK, për shkak të rivalitetit me Iranin në Gjirin Persik.
Vizita e senatorëve amerikanë në Shqipëri ndodhi pas tensionimit të ri të marrëdhënieve SHBA-Iran për shkak të sanksioneve që Kongresi Amerikan i vuri Iranit, duke bërë nul marrëveshjen e Administratës së Obamës me këtë vend. Reagimi i Iranit ka një gjë që duhet ta shqetësojë shumë Shqipërinë dhe duhet të kishte bërë që Presidenti Meta të kishte thirrur me ngut mbledhjen e Këshillit të Sigurisë Kombëtare, duke e bërë Kryeministrin Rama të ndërpriste pushimet.
Parlamenti i Iranit, me kërkesën e Presidentit vendosi të urdhërojë zyrtarisht Gardën Revolucionare të Iranit që të ndërmarrë operacione antiterroriste ndaj forcave subversive me bazë jashtë vendit që veprojnë për përmbysjen e regjimit në Iran, me sponosorizimin e armiqve të Republikës Islamike. Vendimi shënjestron pikësëpari qeverinë iraniane të mërgim të kryesuar nga Zonja Raxhavi, dhe krahun ushtarak të kësaj qeverie, MEK.
Kjo do të thotë se Shqipëria, si strehuese e tyre tashmë është zyrtarisht fushë e operacioneve të Gardës Revolucionare të Iranit, një prej forcave më të specializuara dhe të rrezikshme në botë për veprimtari subversive.
Vetë mënyra se si u mor dhe u shpall vendimi nga autoritetet më të lartë shtetërore në Iran, është një ultimatum posaçërisht për Shqipërinë që të largojë nga territori i saj organizatën politiko-ushtarake MEK dhe qeverinë iraniane në mërgim.
Kushti nr. 1 kur një vend iu jep strehim anëtarëve të një organizate subversive, siç është MEK, është që ata të zotohen zyrtarisht se do të ndërpresin veprimtarinë e tyre politiko-ushtarake në territorin e shtetit strehues, kundër shtetit të tyre.
Këtë duhet të kishte bërë së paku qeveria shqiptare kur vitin e kaluar pranoi të strehonte në territorin e saj të gjithë anëtarët e MEK (rreth 5000 vetë), ndryshe nga çfarë kishte qenë marrëveshja me SHBA në 2012, se vendi jonë do të strehonte një numër muxhahidinësh, sipas kuotës që do t' i takonte nga një ndarje përpjestimore e tyre mes vendeve të NATO-s. Kjo ishte një gënjeshtër e burokratëve të Departamentit të Shtetit, të paguar nga lobi saudit, të cilët kishin bërë planin që t' i strehonin në Shqipëri të gjithë muxhahidinët iranianë bashkë me qeverinë në mërgim të lideres së tyre, zonjës Rajavi.
Muxhahidinët iranianë jo vetëm që nuk kanë bërë zotime formale se do të ndërpresin veprimtarinë e tyre politiko-ushtarake pas strehimit në Shqipëri, por madje qeveria shqiptare, në një marrëveshje sekrete me lideren e tyre Rajavi, ka marrë përsipër që të lejojë që ata të përdorin Shqipërnë si bazë për të vazhduar veprimtarinë e tyre politiko-ushtarake kundër regjimit në fuqi në Iran.
Është fakt se marrëveshja me të cilën qeveria shqiptare ka marrë përsipër detyrimet e saj për strehimin e muxhahidinëve iranianë, dhe çfarë detyrimesh ka marrë përsipër nuk është bërë publike. Por nga veprimtaria që kryen zonja Rajavi në Shqipëri kuptohet se çfarë përmban kjo marrëveshje. Që prej marsit të këtij viti zonja Maryam Rajavi vetëshpallur Presidente e Iranit në mërgim, njëkohësisht kryetare e një organizate politiko-ushtarake të quajtur Muxhahidinët e Popullit Iranian, po e përdor Shqipërinë si qendrën e veprimtarisë së saj politike. Deri në mars zonja Rajavi e kryente veprimtarinë e saj në Francë, ku kishte gjetur strehim. Por tashmë Franca ia ka ndaluar veprimtarinë politike kundër Iranit në territorin e saj.
Ka një rregull të njohur në marrëdhëniet ndërkombëtare. Kur një shtet strehon në territorin e vet një organizatë politiko-ushtarake që vepron për përmbysjen me dhunë e regjimit në fuqi në një shtet tjetër, ky shtet i dytë ka të drejtë të reagojë duke kryer sulme të dhunshme në territorin e shtetit të parë. Në këtë pozitë gjendet Shqipëria në raport me Iranin. Shqipëria dhe Irani kanë marrëdhënie diplomatike dhe të dy vendet në dokumentet bazike të marrëdhëniet dypalëshe janë shprehur për të mos dëmtuar njëri-tjetrin. Irani i është përmbajtur këtij zotimi, Shqipëria jo.
Është marrëzi që ta marrim lehtë këtë situatë, duke menduar se Irani nuk do të guxojë të ndërmarrë sulme ndaj Shqipërisë sepse i trembet ndëshkimit nga SHBA, apo se jemi vend anëtar i NATO-s. Pikësëpari, asnjë President amerikan nuk do të ndërmarrë një aksion ndëshkimor ushtarak ndaj Iranit për arsye se ky vend do të ketë ndërmarrë aksione terroriste-subversive në Shqipëri. Irani nuk do t' i pohojë zyrtarisht ato, por edhe nëse nënkuptohet autorësia e tij, faji fillestar do t' i mbetet Shqipërisë që veproi në kundërshtim me ligjin ndërkombëtar sa i përket strehimit të emigrantëve politikë.
Pikërisht në këtë kohë kur ekziston më shumë se kurrë rreziku që të nisë lufta mes SHBA dhe Koresë së Veriut, nuk mund të hapet një front i ri kundër Iranit, dhe ky vend do ta shikojë këtë situatë sit ë përshtatshme për të vepruar lirisht kundër vendit që strehon armiqtë e tij kryesorë të brendshëm.
Iranit do t' i mjaftonte të hidhte në aksion 50 kamikazë fanatikë për ta shndërruar Shqipërinë në një territor kaotik të përgjakshëm. Garda Revolucionare e Iranit mund të mobilizojë divizione të tërë me kamikazë fanatikë. Garda Revolucionare e Iranit ka në praktikën e saj që të përgatisë komando që njohin gjuhën dhe sjelljet e vendeve që përbëjnë kërcënim ndaj Iranit, për aksione eventuale ndëshkimore ndaj tyre. Kështu që prej disa vitesh në Iran janë duke u përgatitur intensivisht komando kamikazë që njohin gjuhën shqipe, si dhe vendin tonë. Garda Revolucionare e Iranit ka lidhje shumë të mira historike me shërbimet e fshehta të Ballkanit, atë rus etj. Nuk është e vështirë për të që t' I futë operativët e saj në Shqipëri.
Shqipëria është praktikisht në gjendje lufte me Iranin dhe kjo është një gjë që duhet marrë shumë seriozisht. Pikësëpari sepse qeveria shqiptare ka shkelur ligjet në fuqi në Shqipëri duke e bërë vendin bazë të një organizate që shpall se lufton për përmbysjen me dhunë të regjimit në fuqi në Teheran, çka e legjitimon Iranin të veprojë kundër vendit tonë.
(END)
*** 
How do you explain this to the families of over 4000 US servicemen Killed in Iraq?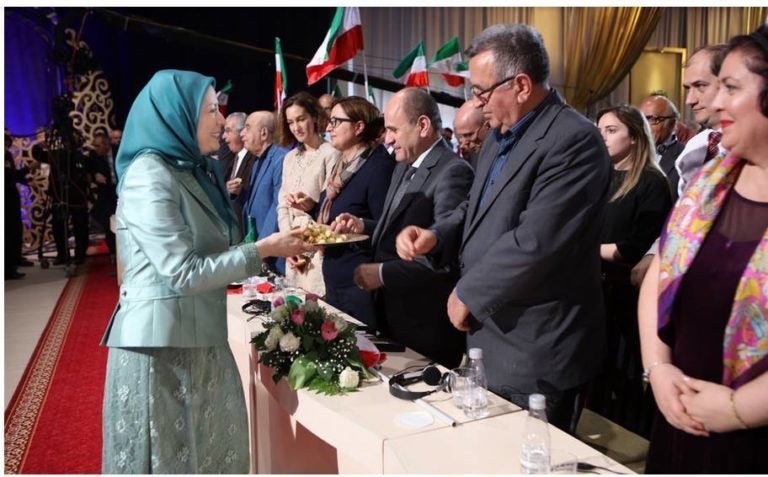 Albania's Anti-Trafficking Coordinator Elona Gjebrea praises Maryam Rajavi for keeping modern slaves in Tirana
Elona Gjebrea përgëzon Marjam Raxhavin për mbajtjen e skllevërve modernë në Tiranë
Albania's destabilization? You have forgotten hundreds of Mojahedin!
Also read:
https://iran-interlink.org/wordpress/?p=8703
Mojahedin Khalq (MEK) presence in Albania highlights security risks for Europe 
Massoud Khodabandeh, Balkans Post, July 23 2017:… Although the MEK are experts at intimidation and propaganda, in reality the expulsion of the MEK from Europe should be neither controversial nor unexpected. No government in Europe supports the presence of extremists in their midst and the MEK has a long history of extremist behaviour and messaging. The self-immolations in western capitals are an example of their actual behaviour …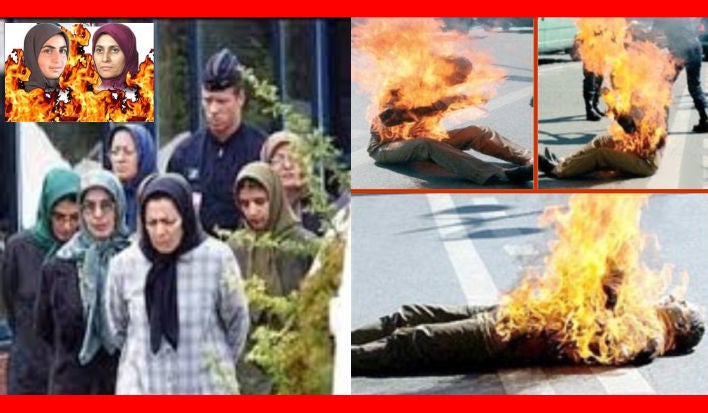 Under President Macron, France can play a pivotal role in Western relations with Iran
Debate in the European Parliament 'What is to be done about the Iranian Mojahedin Khalq (MEK)?'
By MASSOUD AND ANNE KHODABANDEH
Mojahedin Khalq (MEK) presence in Albania highlights security risks for Europe
Maryam Rajavi welcomes a distinguished delegation including John R. Bolton from US -Grand Gathering for a Free Iran- Paris, July 1, 2017
Advertising campaigns don't come cheap and those paying want value for money. The Mojahedin Khalq (MEK) annual event at Villepinte in France to celebrate so-called armed struggle and promote violent regime change against Iran is about showcasing the MEK to build a brand presence in political and media circles. The Mojahedin Khalq (MEK) brand, like any other brand, depends for its success on advertisement and consumer support.
Support for the MEK is strongest in America where reports that the Trump administration will adopt a policy of regime change toward Iran has led to speculation this will involve the MEK. Clearly the anti-Iran elements which pay for the MEK believe they are getting value for money.
What does the MEK offer for their dollar?
First and foremost, anyone who believes the MEK has renounced violence and terrorism should revisit their recent history (perhaps consult their Farsi language websites for MEK narratives rather than the English language NCRI propaganda). After losing their benefactor Saddam Hussein in 2003 the MEK, from its Iraqi base in Camp Ashraf and headquarters in Paris, engaged in active support for the Saddamist led insurgency which was expanded by AQI and more recently the failed efforts of Daesh to overrun Baghdad.
It took twelve years for the government of Iraq to succeed in its demand that America remove the group from Iraq. Taking the MEK off America's terrorism list in 2012 (followed by British and European Union terrorism lists) was a pragmatic move to allow the relocation of the group in third countries. Of course, the American government had no intention of relocating the group to the US. Why would they when France and Albania would host the group instead.
The MEK has never dropped its agenda of supporting terrorism. Even after arriving in Albania, the MEK's support for Daesh and violent extremists has been fully in step with prominent war-mongers; those who don't mind the violent imposition of an inhumane so-called caliphate on millions of citizens in the Middle East so long as Iran is contained.However, this US-centric view of the situation is not echoed by Europe. The visits by John Bolton and Senator John McCain to the MEK in Tirana remind us that Albania shares a land border with the EU via Greece and with other troubled Balkan states. Albania's de facto role as a bridge between Europe and areas of conflict in the Middle East has been of concern for international security officials for some time. The relocation of 2700 radicalised MEK members there was hardly likely to offer them any comfort.
Indeed, conditions in Albania mean the group has a much more open hand to pursue its agenda now it has left Iraq. Although the MEK has given up on its own ability to force regime change on Iran, the group will, of course, work to harm Iran's interests in any way it is able or as it is instructed. As a mercenary force, the MEK is equipped to train, advise and facilitate terrorist and intelligence activity. The recent ISIS attacks in Tehran which bear the hallmarks of MEK involvement at some stage are a stark example of this capability. Interpol warns of at least 173 suspected members of a Daesh suicide brigade heading for Europe. The MEK are experts in people smuggling.
So, when the well-paid speakers at the Villepinte event in France advocate violent regime change, it is this MEK mercenary paramilitary group which is being advertised, rather than a political wish list written in Washington.
Because of this, the participation of three members of Albania's parliament in this event ought to be of great concern in Europe. In 2014 Albania became an official candidate for accession to the European Union. Notwithstanding efforts to combat the drug cartels, arms smuggling and people trafficking gangs which prevail there, corruption and organised crime are still a problem.
Maryam Rajavi and Senator Lieberman and his wife at the free Iran Gathering – 1 July 2017
Although Albania's officially stated foreign policy promotes non-interference in other countries' internal affairs, some deputies find advocacy for the MEK irresistible.
The head of the Republican Party Fatmir Mediu in a wonderful attempt to ignore the MEK's totalitarian nature ludicrously encouraged MEK members in the audience to 'vote for their future'. The MEK is a cult, its members are held in a state of modern slavery. They do not even have a say over their everyday lives let alone a vote. This makes the presence of Deputy Interior Minister Elona Gjebrea even more troubling. Europeans know her as the minister for anti-trafficking. However, she has turned a blind eye to the living conditions of the MEK members in her own country.
Socialist Party deputy and former Premier Pandeli Majko echoed the MEK's demand for regime change and stated that these radicalised MEK members are now Albanian citizens. Was this simply rhetoric?
If the Rama government has truly provided MEK members with Albanian passports, their free movement across Europe will allow into the European Union and Schengen area a new army of radicalized extremists, which would be a new threat to the West. France, which has hosted the MEK headquarters for over three decades, always refused to give the members national passports.
While the EU views the MEK as a security threat which would damage accession, there are many other elements who actually benefit from the insecurity and corruption in the Balkan region which allows gangs and groups like the MEK freedom to operate outside any laws and norms. One thing can be agreed however, neither the US nor the EU want Albania to join the EU any time soon.
Indeed, with trade deals between European Union countries and Iran increasing, the continued presence of the MEK in EU countries is increasingly problematic.
However, although the MEK are experts at intimidation and propaganda, in reality the expulsion of the MEK from Europe should be neither controversial nor unexpected. No government in Europe supports the presence of extremists in their midst and the MEK has a long history of extremist behaviour and messaging. The self-immolations in western capitals are an example of their actual behaviour, while the Villepinte celebration of armed struggle and advocacy of violent regime change is incompatible with European countries' values and wider approach to counter-terrorism.
Previously the MEK in Europe couldn't be expelled to Iraq because their human rights could not be guaranteed. This is not the case in Albania. Maryam Rajavi happily spent some weeks there earlier this year. President Macron can either bite the bullet and expel this unwanted group at long last, or continue to tolerate the MEK on French soil as leverage to extract further concessions from the Trump administration. Either way, the fact remains that the real problem lies in Albania. A security and humanitarian problem that will not go away.
(END)
Albanian translation by Gazeta Impakt: 
http://gazetaimpakt.com/prezenca-e-muxhahedineve-ne-shqiperi-thekson-rreziqet-e-sigurise-per-evropen/
Prezenca e Muxhahedinëve në Shqipëri thekson rreziqet e sigurisë për Evropën
Nga GAZETA IMPAKT – July 25, 2017
Fushatat reklamuese nuk janë të lira dhe ata që paguajnë duan fitimin për paratë që japin. Ngjarja vjetore e Muxhahedin Halk (MEK) në Vilpënt të Francës për të festuar të ashtuquajturën luftë të armatosur dhe për të nxitur ndryshimin e dhunshëm të regjimit kundër Iranit ka të bëjë me prezantimin e MEK-ut për të ndërtuar një prezencë në qarqet politike dhe ato të medias. Marka e Muxhahedin Halk, si çdo markë tjetër, varet nga suksesi i tij në reklamimin dhe mbështetjen e konsumatorit.
Mbështetja për MEK-un është më e fortë në Amerikë ku raportet se administrata Trump do të miratojë një politikë të ndryshimit të regjimit në Iranit kanë çuar në spekullime se kjo do të përfshijë MEK-un. Është e qartë se elementët anti-iranianë që paguajnë për MEK-un besojnë se po e marrin fitimin për paratë.
Çfarë ofron MEK-u për dollarët e tyre?
Së pari dhe më kryesorja, kushdo që beson se MEK ka hequr dorë nga dhuna dhe terrorizmi duhet të rishikojë historinë e tyre të kohëve të fundit (ndoshta konsultohuni me faqet e tyre të internetit në gjuhën Farsi për tregimet e MEK-ut dhe jo me propagandën në gjuhë angleze të NCRI-së). Pas humbjes së sponsorit – Sadam Huseinit – në vitin 2003, MEK, nga baza e tij irakiene në kampin Ashraf dhe nga selia në Paris, u angazhua në mbështetje aktive për kryengritjen e udhëhequr nga sadamistët, e cila u zgjerua nga al-Kaeda dhe më së fundmi nga përpjekjet e dështuara të Daeshit për të marrë Bagdadin.
U deshën dymbëdhjetë vjet që qeveria e Irakut të kishte sukses në kërkesën e saj që Amerika të largonte grupin nga Iraku. Heqja e MEK-ut nga lista terroriste e Amerikës në vitin 2012 (pasuar nga listat e terrorizmit britanik dhe të Bashkimit Evropian) ishte një lëvizje pragmatike për të lejuar zhvendosjen e grupit në vendet e treta. Sigurisht, qeveria amerikane nuk kishte ndërmend ta zhvendoste grupin në SHBA. Pse duhet ta bënte kur në vend të saj grupin do e strehonin Franca dhe Shqipëria.
MEK kurrë nuk ka hequr dorë nga axhenda e tij e mbështetjes së terrorizmit. Edhe pas mbërritjes në Shqipëri, mbështetja e MEK-ut për Daeshin dhe ekstremistët e dhunshëm ka qenë plotësisht në një hap me luftënxitësit e shquar; ata që nuk e kanë problem imponimin e dhunshëm të një të ashtuquajturi kalifati jonjerëzor për miliona njerëz në Lindjen e Mesme, për aq kohë sa Irani është i përfshirë. Megjithatë, kjo pikëpamje e SHBA-së për situatën nuk bën jehonë në Europë. Vizitat e John Bolton dhe senatorit John McCain në MEK në Tiranë na kujtojnë që Shqipëria ka një kufi toke me BE-në nëpërmjet Greqisë dhe me shtetet e tjera të trazuara të Ballkanit. Roli de fakto i Shqipërisë si një urë midis Evropës dhe zonave të konfliktit në Lindjen e Mesme ka qenë shqetësues për zyrtarët ndërkombëtarë të sigurisë për njëfarë kohe. Zhvendosja e 2,700 anëtarëve të radikalizuar të MEK-ut nuk kishte gjasa të ofronte ndonjë ngushëllim.
Në të vërtetë, kushtet në Shqipëri nënkuptojnë se grupi ka një liri më të madhe për të ndjekur axhendën e tij tani që është larguar nga Iraku. Megjithëse MEK ka hequr dorë nga aftësia e vet për të detyruar ndryshimin e regjimit në Iran, grupi, natyrisht, do të punojë për të dëmtuar interesat e Iranit në çfarëdo mënyre që është në gjendje, ose siç është udhëzuar. Si një forcë mercenare, MEK është e pajisur për të trajnuar, këshilluar dhe lehtësuar aktivitetin e terrorizmit dhe inteligjencës. Sulmet e fundit të ISIS në Teheran, të cilat mbajnë shenjat dalluese të përfshirjes së MEK-ut në një fazë të caktuar, janë një shembull i fuqishëm i kësaj aftësie. Interpoli paralajmëron të paktën 173 anëtarë të dyshuar të një brigade vetëvrasëse të Daeshit që po shkon për në Evropë. Muxhahedinët janë ekspertë në kontrabandën e njerëzve.
Pra, kur folësit e paguar mirë në eventin në Vilpënt në Francë advokojnë ndryshimin e dhunshëm të regjimit, është ky grup mercenar paraushtarak i MEK-ut i cili po reklamohet, dhe jo një listë politike dëshirash e shkruar në Uashington.
Për shkak të kësaj, pjesëmarrja e tre anëtarëve të parlamentit të Shqipërisë në këtë aktivitet duhet të jetë një shqetësim i madh për Evropën. Në vitin 2014 Shqipëria u bë kandidate zyrtare për anëtarësim në Bashkimin Evropian. Pavarësisht përpjekjeve për të luftuar kartelet e drogës, kontrabandën e armëve dhe bandat e trafikimit të njerëzve që mbizotërojnë atje, korrupsioni dhe krimi i organizuar janë ende problem.
Ndonëse politika e jashtme zyrtare e deklaruar e Shqipërisë nxit mosndërhyrjen në punët e brendshme të vendeve të tjera, disa deputetë e konsiderojnë advokimin për MEK-un të parezistueshëm.
Kreu i Partisë Republikane Fatmir Mediu në një përpjekje të mrekullueshme për të injoruar natyrën totalitare të MEK-ut, i inkurajoi në mënyrë qesharake anëtarët e MEK-ut në audiencë që "të votonin për të ardhmen" e tyre. MEK është një kult, anëtarët e tij mbahen në një gjendje skllavërie moderne. Ata madje as nuk ia kanë idenë jetës së tyre të përditshme, e jo më një votimi. Kjo e bën edhe më shqetësuese prezencën e zëvendësministres së brendshme Elona Gjebrea. Evropianët e njohin atë si ministrja e anti-trafikimit. Megjithatë, ajo ka bërë një sy qorr ndaj kushteve të jetesës së anëtarëve të MEK-ut në vendin e saj.
Zëvendësi i Partisë Socialiste dhe ish-Kryeministri Pandeli Majko i bëri jehonë kërkesës së MEK-ut për ndryshimin e regjimit dhe deklaroi se këta anëtarë të radikalizuar të MEK-ut tani janë qytetarë shqiptarë. A ishte kjo thjesht një retorikë?
Nëse qeveria e Ramës i ka dhënë me të vërtetë anëtarëve të MEK-ut pasaporta shqiptare, lëvizja e lirë e tyre në të gjithë Evropën do të lejojë në Bashkimin Evropian dhe në zonën Shengen një ushtri të re ekstremistësh të radikalizuar, e cila do të ishte një kërcënim i ri për Perëndimin. Franca, e cila ka pritur selinë e MEK-ut për më shumë se tre dekada, gjithmonë ka refuzuar t'u japë anëtarëve pasaporta kombëtare.
Ndërsa BE e sheh MEK-un si një kërcënim sigurie që do të dëmtonte pranimin, ka shumë elementë të tjerë që në të vërtetë përfitojnë nga pasiguria dhe korrupsioni në rajonin e Ballkanit, i cili lejon bandat dhe grupet si MEK-u për të vepruar lirisht jashtë çdo ligji dhe norme. Megjithatë, për një gjë mund të biem dakord, se as SHBA as BE nuk dëshirojnë që Shqipëria të bashkohet me BE-në së shpejti.
Në të vërtetë, me marrëveshjet tregtare në rritje midis vendeve të Bashkimit Evropian dhe Iranit, prania e vazhdueshme e MEK-ut në vendet e BE-së është gjithnjë e më problematike.
Megjithatë, edhe pse muxhahedinët janë ekspertë në kërcënime dhe propagandë, në të vërtetë dëbimi i MEK-ut nga Evropa nuk duhet të jetë as i diskutueshëm as i papritur. Asnjë qeveri në Evropë nuk e mbështet prezencën e ekstremistëve në mesin e tyre dhe MEK ka një histori të gjatë të sjelljes dhe mesazheve ekstremiste. Vetëvendosjet në kryeqytetet perëndimore janë një shembull i sjelljes së tyre aktuale, ndërsa festimi i luftës së armatosur dhe advokimi i ndryshimit të dhunshëm të regjimit në Vilpënt është i papajtueshëm me vlerat e vendeve evropiane dhe me qasjen më të gjerë ndaj terrorizmit.
Më parë, MEK-u në Evropë nuk mund të dëbohej për në Irak sepse të drejtat e tyre njerëzore nuk mund të garantoheshin. Por ky nuk është rasti në Shqipëri. Marjam Raxhavi ka kaluar disa javë të lumtura atje më herët këtë vit. Presidenti Makron ose do të bëhet burrë dhe do ta dëbojë këtë grup të padëshiruar, ose do të vazhdojë të tolerojë MEK-un në tokën franceze si një levë për të nxjerrë lëshime të mëtejshme nga administrata Trump. Sidoqoftë, mbetet fakti se problemi i vërtetë gjendet në Shqipëri. Një problem sigurie dhe humanitar që nuk do të largohet.
Massoud and Anne Khodabandeh
***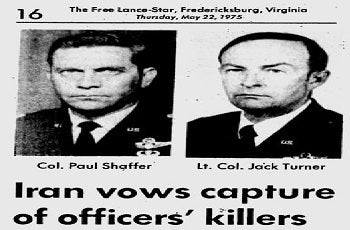 The MEK's dirty past includes the anti-Imperialist inspired murder of six Americans in pre-revolution Iran which it later celebrated in songs and publications
Radicalisation Awareness (Presentation at the ICSA Conference, Bordeaux, July 2017)
Which occasion is Maryam Rajavi celebrating in Paris? (letter to Emmanuel Macron)
grooming Mojahedin Khalq (MEK, Rajavi cult) in Tirana part of bigger agenda for Albania
The Enemy of My Enemy is NOT Always My Friend…
Also read:
https://iran-interlink.org/wordpress/?p=8382
MEK's Maryam Rajavi blackmails Albania to become the new 'Saddam regime' for them. 
Massoud Khodabandeh, Top topic, May 08 2017:…  Rajavi then publishes these alongside letters signed by American personalities in support of the MEK. The letters from the Americans are addressed to the Albanian Prime Minister and bear the familiar hallmark of MEK authorship. (One letter published by the MEK is signed in blue ink. We can only speculate how the MEK obtained the original letter which should have been sent directly from the Americans to the Albanian PM!) … 
Massoud Khodabandeh, Huffington Post: Can Albania Meet its Obligations and De-radicalize an Influx of Terrorists into Europe? 
MEK's Maryam Rajavi blackmails Albania to become the new 'Saddam regime' for them.
By Massoud.khodabandeh (@Massoud.khodabandeh)
The forced relocation of the MEK organisation from Iraq to Albania resulted in drastic changes within the group. No longer forced to endure the extremes of heat and cold in Baghdad, living alongside ordinary family neighbours for the first time in two decades and the loss of their leader Massoud Rajavi have all profoundly affected the members. They now have the 'luxury' to think and their changed environment and circumstances have led them to challenge the leadership.
Defections started almost immediately and the MEK is now in the grip of a crisis of disaffection. The problem was exacerbated when Sahar Family Foundation moved its operation from Baghdad to Tirana. Sahar was created to offer support and help to families of MEK members who were trying to get in touch with their estranged loved ones in the MEK while they were based in Iraq. The MEK leaders regard families and familial relations as "poison" and have tried every way possible to prevent these families contacting their loved ones in the group.
Now that Sahar has begun its work in Albania, the new MEK leader Maryam Rajavi has panicked. Sahar began by reminding the UNHCR and Albanian authorities of the international laws governing refugees, in particular UN human rights conventions and articles, and how the MEK rejects these norms.
Maryam Rajavi reacted by shooting herself in the foot. https://www.mojahedin.org/news/197420
Maryam's counter campaign is based on the tactics used by Massoud Rajavi in Iraq – blackmail and coercion – but it is too little and too late and has lost its potency.
Soon after Sahar started its campaign to inform Albanian authorities of the MEK's illegal and scandalous behaviours, Rajavi announced that three disaffected individuals, Hadi Sanikhani, Gholamreza Shokri and Sarfaraz Rahimi, had made contact with their families in Iran and declared them therefore to be 'agents of the regime'. For this reason, she said, "we will cut their refugee allowances from now". The MEK then said that the only way for their UNHCR money to be restored was for these individuals (and others) to write whatever the MEK dictates. In Saddam's prisons the MEK also used such coercive tactics to force compliance and silence.
The three individuals went to the UNHCR office and explained what had happened. The UNHCR advised them to go the MEK's HQ and talk to them. There they were threatened and attacked by MEK operatives. Two of them have since published their account of the events, but Sarfaraz Rahimi has given in and accepted to write for them. He writes what they dictate against the other two – who are understandably complaining about having no food or money in Tirana – condemning them as agents of the Iranian regime.
Rajavi then publishes these letters of Rahimi alongside letters signed by American personalities in support of the MEK.
The letters from the Americans are addressed to the Albanian Prime Minister and bear the familiar hallmark of MEK authorship. (One letter published by the MEK is signed in blue ink. We can only speculate how the MEK obtained the original letter which should have been sent directly from the Americans to the Albanian PM!)
This combination of letters (forced confessions alongside Americans letters to the Albanian PM claiming Iran is operating against the MEK in Albania under the guise of cultural centres, etc) had two aims. One was to warn dissidents inside the MEK what will happen if they leave or disobey orders. The other aim was to get the Albanian government to back the MEK and replicate the role played by Saddam Hussein in the group's survival by punishing dissent, only this time in Albania.
Reactions were not as Rajavi wanted or anticipated. Inside the MEK and among ex-members there has been outrage. It seems to everyone that after three decades of unpaid work for the MEK and Saddam Hussein, the day someone leaves they instantly confess, in their own writing, to being an agent of the Iranian regime. There are only two possibilities: the organisation is lying and takes forced confessions, or the organisation is a training ground for agents of the regime.
Others complain that although the Americans have the right to recruit people as mercenaries, they do not have the right not to pay them and force them to be gladiators in Albania.
Albanians themselves see this MEK presence as yet further evidence that America is using their country for any and every form of corruption and illegal activity. Albania is still notorious as a centre for narcotics, arms smuggling and people trafficking in spite of efforts to clean up the country so it can join the EU. Albanians complain that their country is reportedly being used to smuggle US arms to Syria and other places for so-called 'moderate' rebels, that NATO uses Albania to conduct activities it can't perform in the US or EU and that the CIA and the Pentagon have turned Albania into an extra-judicial base for nefarious activities. And now John Bolton and Senator John McCain alongside others use Albania as a springboard to pursue unclear political agendas which may include training terrorists and providing land and logistic for groups which are to be deployed in other countries.
Along with dumping nuclear waste and Guantanamo Bay prisoners, Albania now has had the MEK dumped on it. Instead of getting advice and support to de-radicalise these fanatics the government is being blackmailed and corrupted into performing the same role as Saddam Hussein undertook to protect and deploy the MEK.
***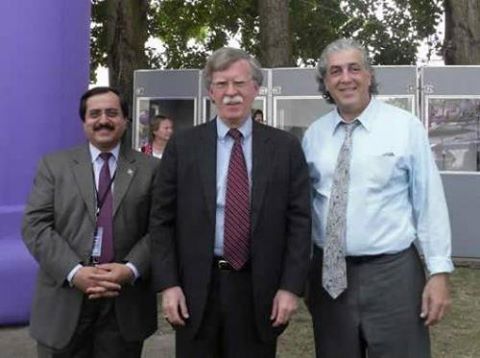 Mojahed Khalq Brother John Bolton has a memory lapse
Three members of the Mojahedin Khalq (MKO, MEK, Rajavi cult) Central Council defect the group in Albania
*** 
Also read:
https://iran-interlink.org/wordpress/?p=8539
ISIS Drew On MEK Expertise For Terror Attacks On Tehran (Mojahedin Khalq, Rajavi cult) 
Massoud Khodabandeh, Iranian.com, June 20 2017:… The following piece has been written by somebody I know well. He does not want his real name to be used because that would jeopardize the sensitive nature of his current work in counter terrorism in Europe – Massoud Khodabandeh… As a former member of the Mojahedin Khalq terrorist organization (MEK), I followed the news of terrorist attacks on Tehran with shame, guilt and anger. My shame and guilt stem … 
Mojahedin Khalq (MKO, NCRI, Rajavi cult) terrorists openly declare support for ISIL, terror acts
MEK's Maryam Rajavi blackmails Albania to become the new 'Saddam regime' for them.
ISIS Drew On MEK Expertise For Terror Attacks On Tehran  (Mojahedin Khalq, Rajavi cult)
The following piece has been written by somebody I know well. He does not want his real name to be used because that would jeopardize the sensitive nature of his current work in counter terrorism in Europe – Massoud Khodabandeh.
As a former member of the Mojahedin Khalq terrorist organization (MEK), I followed the news of terrorist attacks on Tehran with shame, guilt and anger.
My shame and guilt stem from having been involved in such attacks in the past as a member of the MEK. My anger springs from what I see as the MEK's ongoing influence in these current attacks. Based on my inside knowledge of the MEK I believe this organization has now helped the most notorious terror organization in the world to attack our country and our people.
As I followed news of the attacks I was forced to remember my own role in a similar mission and how my membership of the MEK had almost cost me my life. While analyzing the details of the ISIS attack as they emerged, it was easy to see that these operations in Tehran had been based on the expertise of MEK operations in several ways. I have identified some of these similarities which I have given in outline below.
Planning
The targets selected by ISIS were sites constantly targeted by the MEK. The Iranian Parliament and its members had always been primary targets for the MEK since the 1980s. The group had managed to assassinate several members of the Parliament and tried to plant a bomb there at one point. They were unsuccessful and some members were killed by security forces while other terrorist teams were arrested. Similarly, after Ayatollah Khomeini's shrine was created, Massoud Rajavi, the late MEK leader, announced that "Khomeini's grave must be exploded". It became a mantra among MEK members which they would chant in indoctrination sessions. The MEK tried unsuccessfully to send terrorist teams there in 1991 and 2002.
While ISIS and the MEK have the same interests in attacking Iran, ISIS could have caused much greater anti-government fear and hatred among the civilian population in line with its regime change agenda if they had bombed a civilian target like transport infrastructure or a shopping mall. They could have done more damage by targeting the Revolutionary Guards whose forces are in Syria. Instead, the ISIS targets matched those which had been constantly under attack by the MEK for thirty years.
Logistics
ISIS used locally recruited Iranians for this attack. Their main challenge was to get their weaponry to Tehran without being detected by Iranian security forces. This had always been the main challenge for MEK terrorists. They used different methods to get their weapons to Tehran. For example, hiding the weapons in a small truck loaded with food or inside an empty computer case. The MEK experiences were helpful to the ISIS attackers. They paid a female acquaintance to join them to go to Tehran, pretending it is a family visit. This was to raise less suspicion. Between 2000-2003, the MEK used the same approach to get their terrorists from Iraq to Tehran. The first suicide bomber in Iran was a female MEK member. Since then, the MEK used women in suicide operations to 'normalize' their terrorist teams.
The suicide mission
An important similarity is the human factor. Just like the MEK, ISIS terrorists selected and trained for suicide missions are thoroughly brainwashed first. They undergo intensive indoctrination and psychological manipulation sessions and afterwards they are not allowed to think of anything else but their mission; terror. From the videos and reports, it is clear that the terrorists are numbed and fearful people who are prepared to use weapons as a first resort against innocent unprepared people. The ISIS terrorists exploded their vests in their first moments of contact with security forces. A couple of them even exploded their vests as soon as they just saw the security forces. This is similar to MKO terrorists who were brainwashed to assassinate unarmed civilians or perform a mortar attack in a large city like Tehran. They were also armed with cyanide pills and a hand grenade and ordered that rather than risk capture they must commit suicide and hurt as many of the people around them as possible.
Governmental backing
It has been widely reported that, just like the MEK, ISIS also gets support from inside Saudi Arabia. After the Tehran terrorist attacks neither Saudi Arabia nor the MEK condemned the events. This echoes MEK behaviour under the Saddam regime. The MEK could not and would not condemn any action of Saddam or the Saudis because they were being paid and supported by them.
The MEK needed governmental level backing to move across national borders. Saddam arranged for MEK operatives to get inside Iran from Pakistan and Turkey rather than cross the Iraqi border which was under international scrutiny. ISIS has also been able to cross borders and move weapons and fund its activities in a way that indicates governmental level of support.
There is no indication that the MEK were directly involved in the Tehran attacks. But from my inside knowledge and based on having performed a similar style of suicide attack in Tehran myself some years ago, there is little doubt in my mind that ISIS have been able to use MEK expertise to pursue this modern terrorist attack.
*** 
Also read:
https://iran-interlink.org/wordpress/?p=7471
Maryam Rajavi — MEK Propaganda Queen — Advertises Her Services For Iran's Enemies 
Massoud Khodabandeh, Huffington Post, July 08 2016:… Clearly this message is not aimed at Iranians. The clamour for regime change in Iran does not emanate from inside the country in spite of its many social, civic and political problems. Who then is Maryam Rajavi's constituency? From whom is she hoping to garner support?Many constituencies outside Iran wish fervently for its destruction. It is enlightening that Maryam Rajavi's … 
What does it mean when we say ISIS operates as a mind control cult?
Maryam Rajavi — MEK Propaganda Queen — Advertises Her Services For Iran's Enemies
Co-authored by Anne Khodabandeh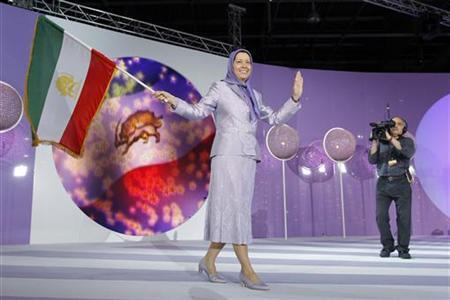 The Middle East is in turmoil. Deaths and destruction are a daily occurrence throughout the region. Families flee their homes in fear, forced into an uncertain future. No end is in sight. Yet into this calamitous scenario a slick, sophisticated terrorist recruiter's advert has popped up which ISIS itself could learn from.
The National Council of Resistance of Iran (NCRI) website carries a glamorous advertising campaign for a Grand Gathering. Surrounded by glitzy pictures of flag-waving youth, the central focus of this gathering is 'Our pledge: regime change'.
Well, we all know what that means. Don't we? Apparently not. Because this advertising doesn't reflect the destruction wrought in Iraq, Libya, Syria, Yemen. Here is no promise of jihad and the caliphate. It looks very much like a carnival. Which is exactly what it is – a show. So, what is meant by the promise of regime change?
The first port of call is to understand that the NCRI is just another name for the Mojahedin-e Khalq (MEK) which was also known as the National Liberation Army of Iran (NLA).
Back in 1994, MEK leader Massoud Rajavi tasked his wife Maryam to leave Iraq for America in order to regain political recognition of the Mojahedin Khalq as 'the' Iranian opposition which had been lost when he refused to abandon Saddam Hussein during the First Gulf war.
Refused entry to the USA as the leader of a terrorist entity Maryam instead took up residence in France as a refugee. But instead of meeting politicians to talk about how the MEK could overthrow the Iranian regime, she discovered she could simply create the illusion of support by paying both audience and speakers. She discovered a talent for dressing up, holding fancy dinner parties and talking about her cult ideology.
To create the appearance of a willing audience for her views, she recruited a rag-tag following of Iranian economic refugees who would happily turn up when paid for their services. She paid for feminists from North America, Europe and Scandinavia to visit Auvers-sur-Oise and attend dinner parties. She posed in her hijab to speak about her version of feminism to these western women; carefully spelling it out for them that they would never really understand what feminism is until they understood her husband Massoud Rajavi.
When Massoud recalled her to Iraq in 1997 she had spent a third of the total MEK budget and had no political support to show for it. She had lost around half the loyal MEK members who had defected whilst in Europe. With morale at an all-time low, Maryam was forced to retreat to Iraq with what remained of her personnel and leave the western bases in the hands of largely uneducated paid 'supporters'.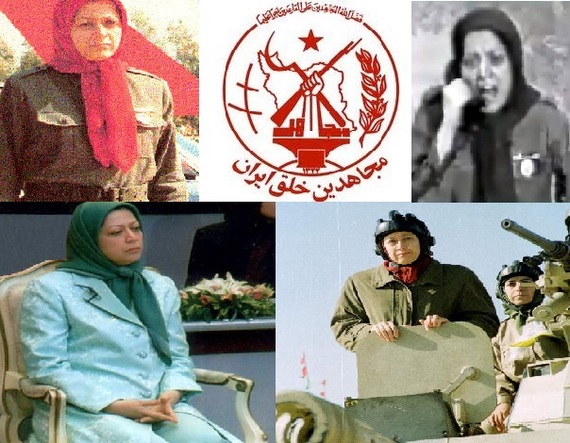 When allied forces next invaded Iraq in 2003 Maryam Rajavi again fled to France. This time, as luck would have it, western politics was focused on curtailing Iran's nuclear programme which it insisted was aimed at creating a nuclear weapon. The MEK's services as propaganda experts were just what was needed, ensuring the MEK's ostensible survival as an opposition group.
But in reality the MEK was already in terminal decline. Its fighting forces, disarmed in 2003, are currently being transferred from Iraq to Albania by the UNHCR to begin a process of de-radicalisation and reintegration back into normal society. Nobody expects veterans with an average age of sixty to wage the terrorism of thirty years ago. Disarmament also allowed American experts to investigate years of complaints about human rights and cultic abuses inside the MEK. As long as the MEK was being used to muddy the waters of the nuclear negotiations, such details could be glossed over. But since last year when agreement was reached, the MEK's murky past can no longer be dismissed.
The main reason, of course, is that the new theme for challenging Iran in the international community is based on the country's dismal human rights record. But Maryam Rajavi has her own well documented human rights abuse dossier to answer for. The MEK, under whatever name it is used, is simply the wrong tool to use to demonise Iran.
Beyond this, the MEK is not the popular opposition its own advertising claims it to be. The group is almost universally despised among Iranians both inside the country and in the diaspora. Not only did the MEK fight alongside Saddam Hussein's army during the devastating eight-year Iran-Iraq war, but the MEK's anti-Iran role in the nuclear negotiations hit a nerve with most ordinary Iranians who regarded support for their country's right to nuclear technology as an issue ofnationalism rather than politics.
Maryam Rajavi cannot get support from Iranians unless it is paid for. Nor can Maryam Rajavi deign to share a platform with any other Iranian opposition personality. So this year Maryam Rajavi will again do what she does best; pay audience and speakers alike to give the illusion of support.
So, back to the recent advertising campaign. Any publicity campaign will be successful if it is newsworthy. Maryam, however, simply churns out the same scenario ad infinitum. Starting with describing a terrible situation in Iran – based on news items that can be gleaned from any serious reporting outlet – she then proposes a ten-point plan for Iran, approved this year by Italian parliamentarians. And then she promises regime change.
Clearly this message is not aimed at Iranians. The clamour for regime change in Iran does not emanate from inside the country in spite of its many social, civic and political problems. Who then is Maryam Rajavi's constituency? From whom is she hoping to garner support?
Many constituencies outside Iran wish fervently for its destruction. It is enlightening that Maryam Rajavi's websites are home to a bizarre mixture of anti-Shia, anti-Iran, anti-Syria, items which reflect very closely the views of neocons, Israel and Saudi Arabia.
Maryam Rajavi is not promising regime change, she is advertising her services as a propaganda queen.
***
Also read:
National Geographic, March 04 2017:… Leading MEK members squirm under the knowing gaze of Michael Ware. Watch the shifty looks and glances as the MEK representatives try to lie about their true intentions. They admit to wanting regime change, but claim to be pacifists. Ware asks 'Why does a political organization still need to have a para-military organization?' He then cleverly gets them to …

Associated Press, February 16 2017:… The group at one point successfully infiltrated the U.S. Embassy in Tehran, according to a State Department report. And a series of bombings attributed to the MEK accompanied visits by presidents Richard Nixon and Jimmy Carter to Iran, including one to target an American cultural center. In 1973, MEK assailants wearing motorcycle helmets shot dead U.S. Army Lt. …

Iran Interlink, February 15 2017:… The following OpEd by MEK advocate Col. Wes Martin was published first in The Hill, followed by Mojahedin Khalq's "Iran Probe" and the "NCRI" websites. Iran Interlink has published it here as indication of how hysteria has become the new normal in American published writing. A form of madness appears to have infected US politics and now all and sundry are dancing …

Massoud Khodabandeh, Huffington Post, February 07 2017:… He also signals that his war is not with ISIS but with the country Iran. Donald Trump rose to victory in part on the promise to take on ISIS and defeat the group. Yet ISIS cannot be defeated except by a coalition of forces that includes Iran. The facts on the ground in Syria and Iraq demonstrate unequivocally that ISIS forces in Aleppo and Mosul have been defeated largely due to the involvement

Gazeta Impakt, Albania, Translated by Iran Interlink,  January 01 2017:… According to Fatos Klosi, former director of the National Intelligence Service, the American CIA chief has warned Albania that Donald Trump will renounce support for the MEK terrorists and it will be the Albanian Government itself which must deal with internal security and must confront a group trained militarily from the time of Saddam Hussein …

Massoud Khodabandeh, Huffington Post, December 24 2016:… That can only happen if journalists and investigatory bodies (human rights, nuclear experts, war crimes, etc) are able to base their work on facts and not the fake and fictionalised fantasies of stooges like the MEK, which are clearly designed to misinform on these issues. The information laundry cycle is not difficult to follow – the Washington Times takes its report …

Massoud Khodabandeh, Huffington Post, November 12 2016:… In particular, Rudi Giuliani, John Bolton and Newt Gingrich. Putting aside their weak personalities as well as their individual neoconservative agendas, the common thread which links these names together is their decade long support for the Mojahedin Khalq terrorist organisation (also known as Saddam's Private Army or Rajavi cult). It is certain that …

 Iran Interlink, October 30 2016:… Local observers in Tirana are reporting that the Mojahedin Khalq cultic terror group (MEK) is buying and creating several sandwich and kebab shops in the city and is using the MEK members to work in these fast-food businesses. On the surface this may look like a positive move. In an article titled 'Albania: What would a de-radicalization program for the Mojahedin Khalq involve', it was …

Anne and Massoud Khodabandeh, Iran Interlink, October 16 2016:… In spite of American promises, no de-radicalisation programme is in place to deal with over 2500 members of the Mojahedin Khalq terrorist group who have relocated to Tirana from Iraq. The MEK has a long history of violent and criminal activity. This has not stopped now they are in Tirana. Unless the Albanian government introduces its own programme, it must accept …

Anne and Massoud Khodabandeh, Huffington post (and Top Topic), October 09 2016:… For the local citizens, mystery surrounds their arrival and their lifestyle. Should these secretive and covert neighbours be treated with suspicion or kindness? At a local level, the first thing neighbouring families need to be aware of is that among all MEK members, sexual relations have been banned for over 25 years. This means there are no marriages or children or young people in the organisation. More troubling …

Massoud & Anne Khodabandeh, Huffington Post, July 14 2016:… Whether Rajavi is already dead or now killable is not known – only he can answer this – but he and his whole organisation are certainly now, body and soul, in the capable hands of the Saudi Prince. If he is still alive, Rajavi's only role is to act as go-between to instruct his wife what she must do on behalf of the Saudis. If he is dead

Massoud Khodabandeh, Huffington Post, July 08 2016:… Clearly this message is not aimed at Iranians. The clamour for regime change in Iran does not emanate from inside the country in spite of its many social, civic and political problems. Who then is Maryam Rajavi's constituency? Fro