As Trump Era Looms, Many Iranian-Americans Fear Losing The Gains They've Made
Sina Toossi, Huffington Post, March 14 2017:… Fox News reported exclusively on a letter signed by 30 dissidents, calling on Trump to scrap the deal and topple the Iranian government. The story stated that the National Council of Resistance in Iran (NCRI), described by the State Department as the "political arm" of the notorious MEK, reportedly has "supporters among some in Trump's circle." …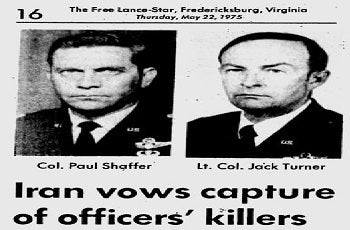 The MEK's dirty past includes the anti-Imperialist inspired murder of six Americans in pre-revolution Iran which it later celebrated in songs and publications
Wesley Martin at a paid gathering of Mojahedin Khalq Rajavi cult promoting Saddam's Private
As Trump Era Looms, Many Iranian-Americans Fear Losing The Gains They've Made
The community has demonstrated political power, but it must do more to offset a potential blow to U.S.-Iran relations in these uncertain times.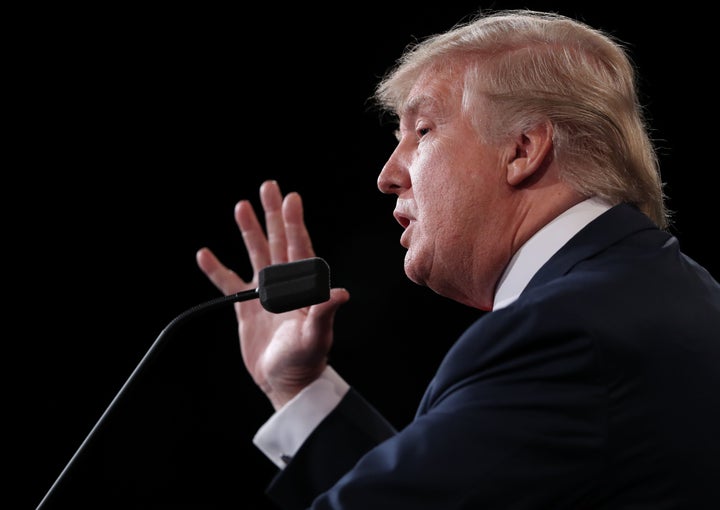 For the Iranian-American community, Donald Trump's inauguration bodes the end of an era where a U.S. president commemorated their new year, paid attention to their concerns and desired to engage, not spur conflict, with their homeland.
Though heavily affected by U.S.-Iran tensions, Iranian-Americans have struggled to translate their impressive education and financial power into political influence in Washington. While many within the community have long called for a counterbalance to the unbridled influence of groups stoking perennial U.S.-Iran conflict ― often in line with hard-line pro-Israel, Saudi and MEK-aligned Iranian opposition goals ― reticence to engage the policy-making process is still prevalent. However, the successful fight for the Iran nuclear deal demonstrated that Iranian-Americans finally have a voice in Washington. The question is: How can this voice be maximized?  
The impending Trump administration threatens many long-fought-for Iranian-American gains, particularly but not limited to the nuclear deal. The specter of Trump ― who on separate occasions has promised to "dismantle" or "renegotiate" the nuclear deal and has thus far assembled a cabinet and national security council dominated by vociferous anti-Iran hard-liners ― has some worried he may even provoke a war with Iran. If the deal is to be preserved, a catastrophic war averted and potential institutionalized discrimination from the demagogic Trump prevented, it is imperative for the Iranian-American community to further empower itself.
Efforts to push back against war talk and mobilize Iranian-Americans to stand up for their rights date back years. Groups such as the Public Affairs Alliance of Iranian Americans(PAAIA) and the National Iranian American Council (NIAC) ― both with physical operations in Washington ― have long sought to organize the Iranian-American community. NIAC for its part has actively stood against hawkish rhetoric and detrimental sanctions policies towards Iran, but has had to compete against powerful interest groups with far more money and political clout.
Iranian-American Voices Made Impact at Highest Levels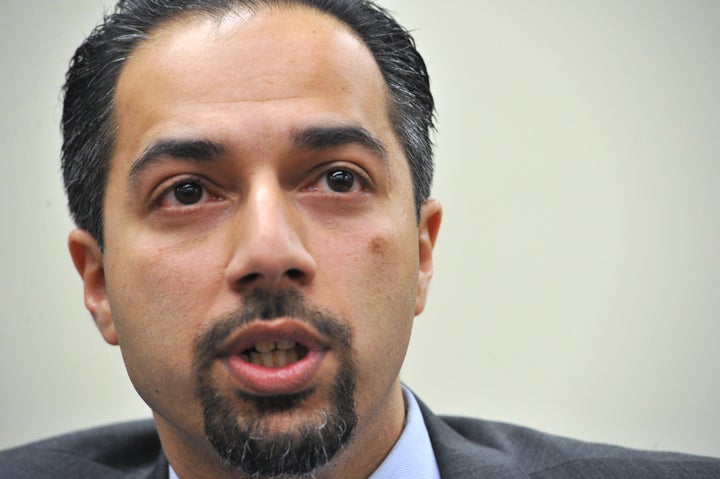 In terms of influencing Washington, existing Iranian-American groups and activists have achieved varying degrees of success. A useful barometer to gauge their effectiveness is access to the White House, which may change under Trump but nonetheless reflects an ability to conduct high-level policy advocacy. President Barack Obama's second term was in fact a decisive turning point in this regard, marking the first time a U.S. administration was willing to expend political capital on diplomacy towards Iran and listen to the wants of the Iranian-American community.
After Obama's reelection and the start of revitalized nuclear negotiations between the P5+1 world powers and the Iranian government of Hassan Rouhani, the White House turned to other voices in the Iranian-American community. Indeed, while the perception among some in the public has been that the lobbying battle surrounding the Iran deal was largely between rival pro-Israel groups, namely the vehemently anti-Iran American Israel Public Affairs Committee and the pro-diplomacy J Street, Iranian-American groups played a critical role as well.
During the nuclear negotiations, the Obama White House consulted with Iranian-American experts and organizations who shared its seriousness about getting to a deal and were seen as trustworthy ― given leaks of sensitive details regarding the talks had been a repeat issue for the administration. Leading the pack was NIAC President Trita Parsi, who reportedly had 29 White House meetings from 2013 to 2016, not too far behind J Street President Jeremy Ben-Ami's reported 44 meetings. These numbers and the numbers following are from a database that compiles all visits released to date by the White House. Unlike the official White House website, this tool formats them into lists (the specific numbers here reflect the number of meetings, which subtracts events from the total number of visits.) Parsi met with officials ranging from Deputy National Security Adviser Ben Rhodes and National Security Council Director for Iran Sahar Nowrouzzadeh to Vice President Joe Biden's National Security Adviser Colin Kahl.
Others prominent Iranian-American policy voices in favor of the nuclear negotiations also received access to the administration. Vali Nasr, the dean of Johns Hopkins University's Paul H. Nitze School of Advanced International Studies, reportedly had three meetings at the White House with NSC Middle East coordinator Rob Malley. Karim Sadjadpour of the Carnegie Endowment for International Peace, a prominent sanctions supporter, meanwhile, reportedly had only three meetings between 2009 and 2016.
 Iranian-American Reactions to Trump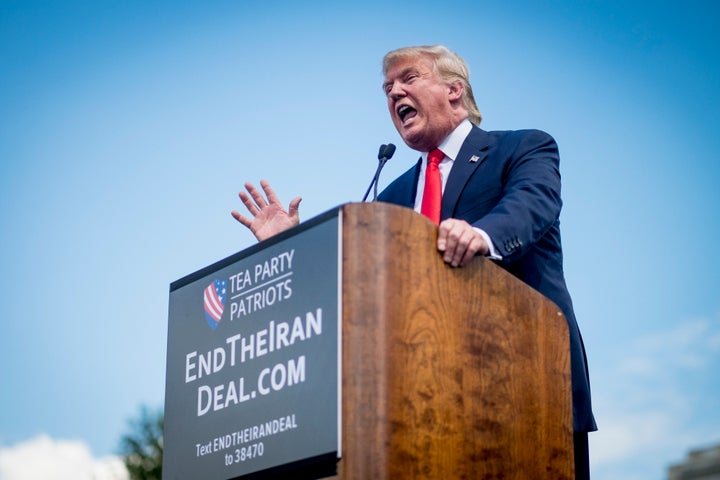 Iranian-Americans are a diverse community politically and geographically spread out across the United States. The most commonly held perspective within the community is of extreme concern about Trump's stances on Iran, civil rights issues, as well as his general bullish attitude. Like many other Americans, many Iranian-Americans fear there will be massive retrogression on all levels, from domestic to foreign policy, and a degradation of the dignity of the presidential office.
Others are more optimistic, viewing Trump as a transactional businessman who is pragmatic and non-ideological, and therefore in a different camp than Republican neoconservatives. They are hopeful he will see the benefits of business opportunities in opening up to Iran.
On the other hand, some expats are hopeful for a Trump that stokes a hardline with Iran and increases pressure on the country.
These differences were exemplified by a series of opposing letters sent by Iranian-Americans to Trump regarding the nuclear deal. In December, Fox News reported exclusively on a letter signed by 30 dissidents, most of whom are likely Iranian-American, calling on Trump to scrap the deal and topple the Iranian government. The story stated that the National Council of Resistance in Iran (NCRI), described by the State Department as the "political arm" of the notorious MEK, reportedly has "supporters among some in Trump's circle."
The letter spurred immense derision on Iranian social media. It also elicited another group of Iranian-Americans, composed of prominent artists, academics, human rights activists, scientists, and business leaders, to write a letter in support of the nuclear deal.
Maximizing the Iranian-American Voice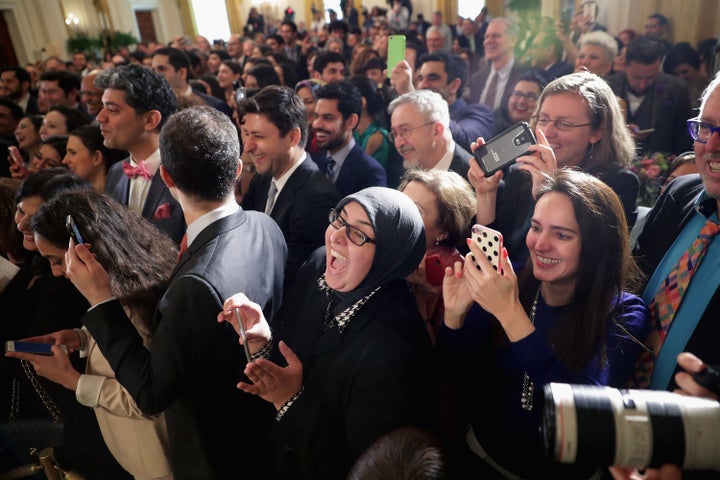 Despite President-elect Trump's belligerent comments about Iran and threats to overtly discriminate against Americans of a Muslim background, Iranian-Americans should not despair. They have a formidable advocacy apparatus in Washington in NIAC in particular, one that is sympathetic to Iranian society and opposed to war and draconian sanctions. With that said, however, the reality is that Iranian-Americans are still falling short of meeting their civic engagement potential.
In order to attain the political influence that the size, wealth and education of the Iranian-American community merits, more Iranian-Americans need to more deeply engage the policy-making process. Foremost, this means recognizing and bolstering the groups and individuals that have proven to be effective champions of causes Iranian-Americans care about ― whether it be sustaining the nuclear deal, preventing military action against Iran, or safeguarding their civil rights within the United States. Just as important, however, it means taking the initiative to directly contact members of Congress, hold community-organizing events, and even run for office. Only through such political assertiveness and involvement can the Iranian-American community ensure it will be a political force to be reckoned with in the uncertain times that lie ahead.
Sina Toossi is a senior research specialist at Princeton University's Woodrow Wilson School of Public and International Affairs. He tweets @SinaToossi. 
(END)
*** 
Also read:
https://iran-interlink.org/wordpress/?p=8152 
Ten things Iranians can do to preempt a Trump war
Hamid Dabashi, Aljazeera, February 20 2017:… Second, denounce those treacherous forces among the expat opposition – now led by the cultic People's Mujahedin of Iran (MEK), and Reza Pahlavi, the son of the former Shah – that demand "regime change" in Iran. Neither of these characters has the slightest legitimacy inside Iran. A blind hatred of the Islamic Republic is definitive to these expat forces, no matter … 
Ambassador Daniel Benjaminan and Ambassador Daniel Fried on Mojahedin Khalq Terrorist designation and Camp Ashraf
(aka; MKO, MEK, Rajavi cult)
Ten things Iranians can do to preempt a Trump war
Donald Trump wants the US to go to war with Iran, but Iranians can still stop or at least delegitimise his efforts.
Hamid Dabashi is the Hagop Kevorkian Professor of Iranian Studies and Comparative Literature at Columbia University.
Are nations entirely helpless in the face of blatant warmongering targeting their homeland? What can ordinary people do, independent of the state that is ruling them, to prevent, or at least make it difficult, for US militarism, now under the command of a mentally unstable "commander-in-chief", first to demonise before starting to bomb them?
For those of us who still actively remember the preparatory stage of the United States-led invasion, destruction, and occupation of first Afghanistan in 2001 and then Iraq in 2003, we know how demonising entire nations was and remains the indispensable first step before starting to bomb a country.
That history has now assumed an added urgency. Donald Trump needs a war and all the indications point to Iran as what seems like the easiest target in his crosshairs. He will never pick a fight with China, or Russia, or even North Korea. Like all bullies, he picks a fight he thinks (falsely) he can easily win.
A war with Iran will "justify" his Muslim ban, drum up his xenophobic base, distract people from his terrifying domestic atrocities, create a state of emergency in which no resistance is tolerated, critical thinking and civic opposition will be equated with treason, Muslim registry and even internment will not be too off their marks.
In what follows, I enumerate 10 things Iranians, as a people, can do to preempt a war on their country. Although I will be specific to Iran – for I think it is the most obvious target of Trump's warmongering – the same ideas can be extended to any other potential target of US militarism, which predates and will outlast Trump.
Reclaim the nation
First and foremost reclaim the term "Iran" for the nation and away from "the state" that rules over it.
In the current diplomatic and journalistic parlance, "Iran" summons both the "nation" and the "state" that claims it together. This is a false coupling.
As a signifier, "Iran" belongs to the Iranian people. The state, the current or any other, is an appendix to it.
Like all other states around it, "the Islamic Republic" is today integral to a geopolitics of the region with almost all their soft and hard powers active in each other's territories.
From Turkey to Iran to Saudi Arabia – at the head of an eleven Arab nation coalition – are militarily engaged outside their own borders.
Turkish, Iranian, and Arab nations are trapped inside their states and have little to no control over their diplomatic and military operations.
States seek to survive their hostilities, while nations pay the unfathomable price of suffering their leaders' decisions. Reclaim the name of the country and do not allow it abused as the first political move towards a military attack.
Second, denounce those treacherous forces among the expat opposition – now led by the cultic People's Mujahedin of Iran (MEK), and Reza Pahlavi, the son of the former Shah – that demand "regime change" in Iran.
Neither of these characters has the slightest legitimacy inside Iran. A blind hatred of the Islamic Republic is definitive to these expat forces, no matter what the consequences for Iranians as a people. That hatred is categorically different from any legitimate critical stand vis-a-vis Iran.
There must remain no false claim that any one of these discredited expat oppositions represents the Iranian people. They do not.
Third, give voice to the legitimate internal dissidents who oppose foreign intervention and domestic tyranny at one and the same time.
These forces must be mobilised to denounce war and demand civil liberties in one breath. Their active opposition to a possible US war on Iran will have domestic, regional, and global echoes.
Fourth, the more democratic, a nation the lower the possibility of a military invasion by the US and its allies.
If the ruling regimes in Afghanistan and Iraq had any semblance of democratic legitimacy, they would not have been so easily demonised, invaded, and destroyed.
Iranians do not live in a democratic country. They cannot freely mobilise a demonstration denouncing Trump's warmongering and Ali Khamenei's tyranny at the same time.
Nevertheless, they habitually turn their periodic presidential and parliamentary elections into a major force to register their democratic will within the tight limits of the ruling theocracy.
The forthcoming presidential election in May 2017 must be turned into a full spectrum of staging their antiwar and democratic will, whether they opt to participate in this election or boycott it, they must use it as a stage to show the world their opposition to "regime change" by nefarious forces cooked up in the US, Europe, and their own region.
Fifth, the globally celebrated Iranian filmmaker Asghar Farhadi and the lead actress Taraneh Alidoosti have publicly denounced Trump's Muslim ban and declined to come to the US to attend the Academy Awards for which their new film, Salesman, has been nominated.
In a bold and brilliant move, Sadiq Khan, the Muslim mayor of London, has just announced on that designated night – February 26 – he will have a public screening of Farhadi's film at Trafalgar Square, in which around 10,000 people are expected to attend, and leading British filmmaker Mike Leigh is scheduled to speak.
On this, and other international public scenes, Iranian artists and intellectuals and their non-Iranian colleagues must use their forum to denounce war on their homeland.
Iran without borders
Sixth, the expat intellectuals must clearly and unequivocally denounce economic sanctions and war on their homeland.
They must remember how expat Iraqi intellectuals were used and abused by the US propaganda to pave the way for the invasion of Iraq.
Whatever qualms they may have with the ruling regime – and they are plenty – is secondary to the territorial integrity of their homeland and the physical wellbeing of their people.
Seventh, prominent Iranians in the US in various industries must start employing their social capital and call their senators and representatives, opposing more sanctions and warmongering against their homeland.
They need to find out more about the so-called "Authorization of Use of Force Against Iran Resolution, H J Res 10", introduced by Representative Alcee Hastings days before Trump's inauguration.
They need to find out who inspired this man to pave the way for the US military action against Iran, and how to counter it.
Eighth, Iranians outside their homeland must join antiwar mobilisations in Asia, Africa, Latin America, and Europe, and make their voices integral to all other antiwar voices. They must exit their habitual nativism and learn a far more global antiwar culture.
Ninth, the Iranian community in the US has an even more critical role to play. They must join themassive protests against Trump's domestic and foreign policies. If their concerns against war on Iran is to be taken seriously, they must equally care about Trump's war on the environment, onNative American rights to their lands, voter suppression, the immigrant communities, deregulation of Wall Street, assault on public education and healthcare.
Tenth, none of these may, in fact, prevent the war, but they can strip American militarism of any claim to legitimacy.
Our task is not to side with either of the two ruling regimes in Iran or the US. Our task is to unite Iranians, Americans, and other nations against any and all acts of violence and warmongering in any country.
Hamid Dabashi is Hagop Kevorkian Professor of Iranian Studies and Comparative Literature at Columbia University in New York.
The views expressed in this article are the author's own and do not necessarily reflect Al Jazeera's editorial policy.
—
Also read:
https://iran-interlink.org/wordpress/?p=8123
Trump's belligerence towards Iran plays into the hands of Tehran's hardliners 
Saeed Kamali Dehghan, The Guardian, February 04 2017:… The threat to Iran is not just from Trump but rather the combination of a reckless, ignorant leader, surrounded by hawks blind to nuances on the ground and bent on regime change. Some of his senior appointees have backed MEK, a fringe Iranian opposition group extremely unpopular in Iran. They fought alongside Saddam Hussain against Iran in the eight-year … 
Remember.Mojahedin Khalq (MKO, MEK, Rajavi cult) was one of the excuses of US attacking Iraq
Trump's belligerence towards Iran plays into the hands of Tehran's hardliners
Distorting realities, ignoring nuances and hijacking people's fears: that's the recipe for a demagogue who lives not on his own wits but others' miseries. It is particularly bad when the person or the country being targeted by that demagogue does little to straighten things out, which is exactly what is happening right now with Iran and Donald Trump.
Iranians know too well from their own experience with Mahmoud Ahmadinejad, their hardline former president, how dangerous it is to have a politician telling you passionately half of the truth without caring that the other half is often a lie or a distortion of facts.
Trump's increasingly bellicose approach towards Iran, first by imposing a blanket travel ban, then putting Tehran "on notice" after a ballistic missile test, as well as by reported plans of new sanctions, carries two subtle messages. The first message is that Iranophobia is going to be his adopted weapon to distract attentions at home, appeal strongly to the US's wealthy Arab allies who are already welcoming him as a moderate president, and please Benjamin Netanyahu. Iranian foreign minister Mohammad Javad Zarif, reacting on Twitter to the missile test, is right to point out that Iran only spends a fraction on defence compared to the US's Arab allies in the region, which are big recipients of US, UK and French arms.
Trump's second message, albeit one barely admitted by his officials, is that his administration's problem is not just with the Iranian state, but with its people too. His executive order suspending all entries to the US from seven predominantly Muslim countries affects Iranians to a greater extent than it does nationals from the other six states.
There are more Iranians in the US, and far more Iranian students are likely to be affected by the new measures than those from Iraq, Libya, Somalia, Sudan, Syria and Yemen put together. Last year, there were 12,269 Iranian students studying in the US, according to data by the Institute of International Education, compared to 5,085 from the six other countries. Iranians are struggling to understand why they are being targeted in this way.
The most high-profile Iranian affected by the recent travel ban so far has not been an Iranian revolutionary guard, but Asghar Farhadi, the award-winning Iranian director whose new film The Salesman has earned him a nomination for a second Oscar. Images that came out of airports were heartbreaking but inadvertently showed how successful Iranians are in the US. There were Harvard-bound Iranian sisters detained, scientists stranded, artists in limbo.
Iranians expatriates in the US have indeed been immensely successful. In fact, Iran's brain drain problem is due to the many talented students who emigrate to the US. Omid Kordestani, the executive chairman of Twitter, the very platform Trump uses to broadcast his views on a daily basis, is Iranian. The founder of eBay, Pierre Omidyar, is Iranian. Maryam Mirzakhani, who won the Fields Medal, the highest accolade in mathematics, in 2014, is another example.
No American national has been killed by an Iranian on US soil since 1975 and the US has produced more Islamic State fighters than Iran has. Yet for over a decade, the US has viewed Iran and its nuclear activities as its biggest threat.
Now Iran has shut down most of that programme and agreed to a high level of inspection currently not applied to any other country. But the US is still worried. What is increasingly clear is that the US will remain worried so long as the Islamic Republic is in power.
This is not to say that Iran is not involved in any fishy business. At home, the country's human rights record remains dismal. A number of political prisoners are languishing in jail, with some on hunger strike. Religious minorities are discriminated against and the country has a high rate of executions. The biggest current problem is Iran's involvement in Syria, where it is staunchly supporting the brutal Bashar al-Assad, although large segments of Iranian society are critical about it, as seen in a funeral that turned into a rare display of dissent earlier this month. But Trump's focus on Iran has been disproportionate, politically biased and overblown.
The threat to Iran is not just from Trump but rather the combination of a reckless, ignorant leader, surrounded by hawks blind to nuances on the ground and bent on regime change. Some of his senior appointees have backed MEK, a fringe Iranian opposition group extremely unpopular in Iran. They fought alongside Saddam Hussain against Iran in the eight-year war in the 1980s. Breitbart, the American news website closely linked to the Trump administration, recently pushed the claims of the former Shah's son, Reza Pahlavi, introducing him as the alternative to Iran's problem. Pahlavi does not have a strong base in Iran and the monarchy, despite occasional nostalgia for its glories, remains unpopular.
Iran, too, has to do more. It should learn how demonising another country can backfire and should do all it can to keep Europe on its side. This is why if Iran wants to win support at this critical moment, the continuing detention of British-Iranian mother Nazanin Zaghari-Ratcliffedoes exactly the opposite. Iran should realise how such poor treatment of innocent people affects minds in the west. For its own sake, as well as hers, it should release her.
Iranians have paid a high price for the inflammatory statements of their statesmen, but they have paid a bigger price for the ignorance of the opposite side to domestic politics in Iran, its lack of knowledge about the country's history. Trump's behaviour only plays into the hands of hardliners in Iran, particularly those who want to show the president, Hassan Rouhani, was wrong to find peace with the west.
For nearly 38 years, Iranian leaders have failed to convince their people that the US, which they call "the Great Satan", was their "enemy" too. Trump's first fortnight in office suggests that he may do that job for them.
*** 
Iran: Joint Takfiri – MKO plot against Iran failed (aka: Mojahedin Khalq, MEK, Rjavi cult)
Captain Lewis Lee Hawkins
(Photograph courtesy Annette Hawkins)
Lets create another Vietnam for America(pdf).
(Mojahedin English language paper April 1980)
Letter to Imam (Khomeini) (pdf).
(Mojahedin English Language paper April 1980)
Some questions unanswered regarding the US military invasion of Iran (pdf).
(Mojahedin English Language paper June 1980)
***
Also read:
https://iran-interlink.org/wordpress/?p=8071
Misguided letter by MEK's US lobbyists informs Iran the toolbox is truly empty 
Iran Interlink, January 17 2017:… Sources close to the MEK have revealed that Maryam Rajavi has promised the Saudis that if she gets paid enough, the MEK, NCRI (whatever they call themselves), will be able to gather all the Iranian opposition under their wing and be the voice of all these various groups – whether based in London and Washington writing and talking, or in Kurdistan and Baluchistan carrying out terrorist acts … 
Why has Trump's cybersecurity adviser's website mysteriously disappeared?
DNS records for the Giuliani Security website have been deleted, and the IP address isn't working either.

(Massoud Rajavi and his pay master Saddam Hussein) 
Remember.Mojahedin Khalq (MKO, MEK, Rajavi cult) was one of the excuses of US attacking Iraq
Misguided letter by MEK's US lobbyists informs Iran the toolbox is truly empty
A letter signed by some former US officials urging the incoming president to support the MEK was first given publicity by Fox News. When this elicited no response from Iran they tried the Farsi outlets – VOA, Radio Farda, BBC etc. But still no response from Iran.
Of itself this lack of response should be enough to clarify that a bunch of sick and deviant pensioners in Albania does not count as a credible or viable tool in anybody's book. America can't expect Iran to pay a price for a heap of rotting rubbish. Indeed, this letter only shows Iran how empty the anti-Iran toolbox is.
Sources close to the MEK have revealed that Maryam Rajavi has promised the Saudis that if she gets paid enough, the MEK, NCRI (whatever they call themselves), will be able to gather all the Iranian opposition under their wing and be the voice of all these various groups – whether based in London and Washington writing and talking, or in Kurdistan and Baluchistan carrying out terrorist acts, or any of the others. Whether this absurd claim has been bought by the Saudis we don't know. What we do know is that the MEK's expenditure in London and Washington has increased.
All the Americans need to know is that this is an impossible promise and the MEK are simply milking whatever resources they can.
As far as Iran is concerned, there has been no response to this. And why would you expect any – this is a letter signed by paid lobbyists and former officials.
Most definitely Iran is waiting to see if this gains substance in the new Trump administration. If it does, Iran will be delighted. What better for Iran than to have ex-Saddamists, supporters of Daesh and terrorists as the 'only opposition'! Iran would dearly love to have that card on the table in any future 5+1 negotiations.
(END)
*** 
Albania: John Kerry brought terrorists (Mojahedin Khalq, MEK, Rajavi cult), John Brennan warns of their risk
Albanian citizens fearful of radicalised Mojahedin Khalq neighbours deserve more information
Massoud Khodabandeh, Huffington Post: Can Albania Meet its Obligations and De-radicalize an Influx of Terrorists into Europe?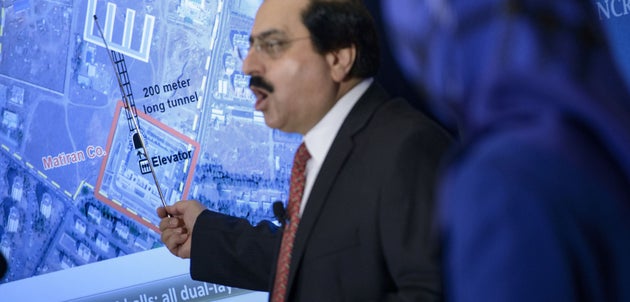 Mojahedin Khalq (MEK, Rajavi cult)'s Fake Intelligence On Aleppo Only Hinders Fact-finding Bodies Finding The Truth
The Life of Camp Ashraf,
Mojahedin-e Khalq Victims of Many Masters
Open letter of Ali Akbar Rastgoo to the Australian Ambassador in Germany: Keep Mojahedin Khalq on terrorist List
Massoud Khodabandeh: The Iranian Mojahedin-e Khalq (MEK) and Its Media Strategy:
Methods of Information Manufacture
Also read:
Nuclear Deal Opponents Urge Military Confrontation with Iran
National Iranian American Council (NIAC), December 09 2016:… Lieberman is chairman of UANI and formerly an advisory board member of an AIPAC organization explicitly established to kill the nuclear deal. In addition to the UANI panel, he appeared at a Capitol Hill event this week organized by the Mujahedin-e Khalq (MEK), a shadowy group formerly designated as a terrorist organization … 
rom Mitt Romney to Rudy Giuliani: Who are Donald Trump's top five picks for secretary of state?
Orlando Crowcroft, International Business Times, December 08 2016:… suggested that the former New York mayor's active public campaigning for the role may have put Trump off. Giuliani has faced searching questions about his international business ties, including revelations that he has earned more than $11m (£8.6m) from lucrative speaking contracts… he has also given speeches to the Iranian MEK, which … 
Mazda Parsi, Nejat Society, December 08 2016:…  "According to a financial disclosure reported on by The New York Times, Giuliani has been speechifying at hyper speed for years, collecting $11.4 million for 124 appearances in just one year—and that was before signing up for the MeK gravy train around 2011. Perhaps he just didn't have time to consider the character of his paymaster," adds Daniel Benjamin … 
Press TV, December 06 2016:… The terrorist group of "Mojahedin-e-Khalq Organization," also called "MEK" or "MKO," which is featured among some countries' lists of terrorist groups is being protected in a small town only 30 kilometers from Paris, in Auvers-sur-Oise; this has resulted in neglect of public interest and freedom of speech. During the years, the organization has been responsible …
Phioip Giraldi, The Unz Review, November 30 2016:…  Israel's Mossad planned and prepared the killing of the scientists with a little help from the U.S., attacks which were almost certainly carried out by associates of the radical Marxist group Mujaheddin e Khalq (MEK), which is now being seen favorably by several Trump advisors even though the group is Marxist, cult-like and has killed Americans … 
Jacob Sullum, Newsweek, November 29 2016:… "My ties to them are very open," Giuliani, a former U.S. attorney, recently toldThe New York Times. "We worked very hard to get them delisted." But under the broad understanding of the federal ban on "material assistance" to terrorist groups that the Supreme Court upheld in 2010, that work was pretty clearly a crime punishable by up to 15 years in prison … 
Press TV, November 28 2016:… Describing MKO as "bizarre and brutal" with "plenty of American blood on its hands, as well as that of thousands of Iranians killed while the group was a strike force serving [former Iraqi dictator] Saddam Hussein" during his war on Iran in the 1980s, US-based magazine Politicorevealed in a Saturday report that former New York City's Mayor Rudy Giuliani and former
Daniel Larison, The American Conservatives, November 27 2016:… One of the more troubling things about American MEK supporters is their willingness to whitewash the group's past as well as its present-day behavior. They aren't content to work with an avowedly bad group against a common enemy, but feel compelled to pretend that the group is upstanding and noble. At an appearance in Paris last year, Giuliani … 
I was at State when we took the MeK (Mojahedin Khalq, Saddam's Private Army) off the terrorist list. But team Trump's ties to the group still worry me.
Ambassador Daniel Benjamin, Politico Magazine, November 24 2016:… Press accounts of MeK support by Giuliani and these others often treat their ties as a curiosity or, at most, some kind of peccadillo, because the group was taken off the State Department list in 2012. I was the coordinator for counterterrorism at that time, and my office was responsible for leading the effort to decide whether … 
Mazda Parsi, Nejat Society, November 22 2016:… In March 2012, Giuliani traveled to Paris to speak at an MEK conference alongside the group's secretive leader Maryam Rajavi. While there, he called the U.S. military base in Iraq where the United States wanted to relocate the MEK a "concentration camp." Those comments later appeared in an MEK ad in the New York Times, according to josh Rogin … 
Eric Lipton and Russ Buettnernov, New York Times, November 18 2016:… The speeches that have drawn the greatest scrutiny are those he gave from 2012 through last year at events organized by the Mujahedeen Khalq. Mr. Giuliani was paid for "three or four" speeches he delivered to the group, said Robert G. Torricelli, a former senator from New Jersey who served as a lawyer for the M.E.K., as the … 
Jessica Schulberg, Huffington Post, November 18 2016:… Bolton has attended rallies in support of Mujahedeen-e-Khalq (MEK), an exiled Iranian dissident group that the U.S. classified as a terrorist organization until 2012. The obvious disconnect between the worldviews of Trump and Bolton makes it hard to grasp why the president-elect is considering Bolton to be his top diplomat. But lacking any foreign policy … 
New York Times, Editorial Board, November 17 2016:… Mr. Giuliani for instance, he was paid to deliver speeches in 2011 and 2012 defending a cultlike Iranian exile group that was on the State Department's list of terrorist organizations. In the long list of ridiculous things Mr. Giuliani has said, his remarks about President Obama in February 2015, when the presidential campaign was gearing up, were particularly disgraceful ..
Isaac Arnsdorf, Politico, November 17 2016:… In 2011, an exiled Iranian political party called the Mujahedin e-Khalq, known as the MEK, paid Giuliani to give a speech in Washington calling on the State Department to remove the group from its list of terrorist organizations. The MEK recruited a host of other formal officials to its cause and succeeded in reversing the terrorist designation in 2012. A subsidiary … 
Eli Clifton, Lobelog, November 16 2016:… The MEK is known for paying generous sums to former officials who speak at their events. Lee Hamilton, a former chairman of the House Foreign Relations Committee who headed the Woodrow Wilson Center for 12 years, told InterPress Service that he was paid "a substantial amount" to appear on an MEK panel in 2011. Giuliani, Bolton, Lopez, and Gingrich have all sung … 
Josh Rogin, Washington Post, November 15 2016:… For years, Giuliani has been one of the most prominent American officials to advocate on behalf of the Mujahideen-e Khalq (MEK), a Marxist Iranian opposition group that claims to be the legitimate government of Iran and resembles a cult. A Treasury Department investigation in 2012 examined whether speaking fees paid by several MEK front groups to a long list … 
  Will Trump Embrace the Mojahedin Khalq (MKO, MEK, NCRI, Rajavi cult)
Michael Rubin, Community Magazine, November 15 2016:… If the goal of the Trump administration is to contain, weaken, and roll back the influence of the Islamic Republic, then outreach to the MKO is the worst possible move because it would rally Iranians around the flag and strengthen the current regime. The simple fact is this: if there is any consensus within Iran, it is that the MKO is the only thing worse than … 
EU-Iran Relations in the Trump Era (Rudi Giuliani, Newt Gingrich and John Bolton)
Eldar Mamedov, Lobelog, November 13 2016:…  New Gingrich, John Bolton, and Rudy Giuliani, are slated for top jobs in the Trump administration, including the crucial secretary-of-state job. All three have deep tieswith the Iranian dissident cult MEK, on the US terror list until 2012, bitterly opposed to the current Iranian government and advocating regime change in Iran. Although the Saudis … 
Trump's Worse Than Bush and Obama (Mojahdein Khalq terrorists, Maryam Rajavi, Saudi Family, Rudi Giuliani, Newt Gingrich and John Bolton)
Land Destroyer, November 13 2016:… Lobbying for MEK terrorists alongside Bolton was former New York mayor Rudy Giuliani and Newt Gingrich. They and other fixtures of American Neo-Conservatism backed MEK along with the Royal Saudi Family, according to the US State Department's own Voice of America (VOA) media platform. VOA's article, "Saudi Backing of Iranian Exile Group Inflames …
National Security: Could Maryam Rajavi (Mojahedin Khalq) blackmail her friends in high places – Rudi Giuliani, John Bolton and Newt Gingrich
Massoud Khodabandeh, Huffington Post, November 12 2016:… In particular, Rudi Giuliani, John Bolton and Newt Gingrich. Putting aside their weak personalities as well as their individual neoconservative agendas, the common thread which links these names together is their decade long support for the Mojahedin Khalq terrorist organisation (also known as Saddam's Private Army or Rajavi cult). It is certain that … 
Possible Trump Cabinet Members' Links to the Mojahedin Khalq (MEK, Rajavi Cult) Could Spell Trouble for Iran
Arash Azizi, Global voice, Nobember 12 2016:… John Bolton called for a military attack on Iran and "vigorous American support" for MEK "aimed at regime change in Tehran". Last summer, Gingrich spoke at MEK's rally in Paris alongside Turki bin Faisal, the former head of Saudi intelligence. Gingrich went as far as to solemnly bow down to MEK's leader, Maryam Rajavi, calling her by her favored title … 
Former Terrorist Group To Enjoy Close Ties to Rumored Trump Cabinet (Mojahedin Khalq, MKO, MEK, Rajavi cult)
Eli Clifton, Lobelog, November 16 2016:… The MEK is known for paying generous sums to former officials who speak at their events. Lee Hamilton, a former chairman of the House Foreign Relations Committee who headed the Woodrow Wilson Center for 12 years, told InterPress Service that he was paid "a substantial amount" to appear on an MEK panel in 2011. Giuliani, Bolton, Lopez, and Gingrich have all sung …