Congratulations to the first fifteen Rajavi cult escapees arriving in LA
Iran Interlink, March 25 2015:…  The fifteen individuals have been accepted as refugees by the United States and were flown to Los Angeles on 21 March. This group is part of a quota of 80 from the 3,000+ MEK members which the US agreed to accept from the temporary transit camp Liberty (aka Hurriyeh) in Iraq. The government of Iraq and the United Nations …
Urgent action is needed to save women from Mojahedin Khalq (Rajavi cult, MKO, NCRI) camps
Congratulations to the first fifteen Rajavi cult escapees arriving in LA
Congratulation to the 15 new escapees
Iran Interlink congratulates fifteen young Iranians who have now arrived in America following their escape from the pernicious hold of the Rajavi cult; aka Mojahedin Khalq organisation (MEK).
The fifteen individuals have been accepted as refugees by the United States and were flown to Los Angeles on 21 March. This group is part of a quota of 80 from the 3,000+ MEK members which the US agreed to accept from the temporary transit camp Liberty (aka Hurriyeh) in Iraq. The government of Iraq and the United Nations are coordinating efforts to have all the residents transferred to third countries as soon as possible. Only the cult leader Massoud Rajavi is obstructing and resisting this inevitable process.
The group of fifteen comprises ten men and three women. All of them are young. They were previously moved to Albania, where over 400 MEK were transferred over the past two years. The MEK were forced to concede to pressure from the UN to allow these people to leave Camp Liberty and be given refugee status in Albania. Rajavi chose those residents who were of least use to him; many are old or sick. Some, like these young people, had been deceived into joining the MEK quite recently and had been able to resist the full cult indoctrination process which older, long term members have been subjected to for years.
Even so, Rajavi has tried to re-impose cult conditions in Albania, sending top commanders from Paris to threaten and blackmail and bribe the new arrivals. All those who arrived in Tirana did so on condition they sign all kinds of documents and statements written by the MEK to say that they are agents of the Iranian regime and have committed any number of 'sins' and 'crimes' as defined by the cult. This is done in an attempt to prevent people from leaving the MEK, or if they do, preventing them from speaking out about conditions inside the group.
In Albania the MEK has instructed these transferees that they must un-register with the UNHCR and not to attend interviews or accept any help from the UN. The MEK have 'replaced' the UN's grant of $300 pm with a bigger payment of $500 pm as a bribe so that individuals will not break away from their control. The MEK has issued false information about these individuals, saying that the UN has evicted them from its accommodation and forced them to group together to pay for alternative accommodation. This is untrue, it is the MEK which is providing other accommodation on the condition that individuals do not speak out against them. The MEK use intimidation and coercion, telling the refugees their power comes from the Pentagon – they show cards purporting to be ID cards issued by the Pentagon- and that they must obey and take back their applications for refugee status. (Remember, these are people who have been held incommunicado in MEK camps in Iraq for many, many years and have no idea what is happening in the real world.)
America has agreed to take 80 of the residents of Camp Liberty. The MEK have lied to those in Albania, whom the US immigration officials have interviewed and cleared for acceptance, telling them they should not accept to go because the quota only applies to those in Camp Liberty. Of course, these fifteen young people have seen through this deception, pointing out that they came from Camp Liberty and are therefore legitimately part of that group.
After arriving in Los Angeles several of the young people contacted former MEK members who offered their support and advice. The MEK, of course, are trying to re-recruit them again over there and have again offered financial assistance on condition that they do not register with the UN, that they only live in MEK accommodation, that they do not speak out against the MEK and that they sometimes come and work with them – doing Facebook clicks for example. The young people have firmly rejected this, and some have already begun to write against the MEK in blogs and websites.
Former MEK members have been able to reassure them that if they stay clear of the cult, even if they have to struggle in the short term, their lives will be transformed and they will be successful in regaining normality and progressing in all areas of life – family relations, work and social status.
Now that America has taken these fifteen the message to everybody is clear: the MEK's pretence of being supported by America, Israel and Europe is absolutely untrue. America is not run by Rudi Giuliani or John Bolton. America does not support the MEK. Instead, America fully supports the efforts of the government of Iraq and the UN to remove the MEK from Iraq. These young people have clearly been fooled by the MEK and taken to Iraq under duress. They are demonstrable victims of cultic deception. America is happy to support their reintegration back into normal life, and will help another sixty five individuals as soon as possible. It remains now for the European countries, Canada and Australia to take their share of these victims and set them back on the path to recovery and a normal life.
1- Babak Shajari
2- Hossein Mohtasabi
3- Davoud Ghorab
4-Bahram Farashi
5- Jamshid Farashi
6- Yousof Mayeli
7- Hanif daroudian
8- Somayeh Majidi
9- Kazem Samadi
10- Hanif Golmaryami
11- Alireza Golmaryami
12- Naser Saeedi
13- Shirin Madoomi
14- Nastaran Rastegarpour
15- Massoud Salami
(End)
Survivors in Albania. Rajavi panic the collapse of his cult
Faezeh Mohabatkar, Saddam's Privat Army commander now working for Mojahedin Khalq Terrror group in Tirana
A list of some MEK agents trained by Saddam's Republican Guard now operating in Tirana (In Persian)
***
Also read:
https://iran-interlink.org/wordpress/?p=5755
Rajavi's lobbyists demand Mojahedin Khalq terrorist cult in Iraq be re-armed rather than removed
Anne Khodabandeh (Singleton), Iran Interlink, January 14 2015:…  Whether delusional or corrupt, this gang – listed below and now posing as the International Committee in Search of Justice (ISJ) – says the residents of Camp Liberty should have their "personal protection weapons returned to them for self-defence following serious threats and attacks [sic] as the …
Rajavi's combatants are nearing retirement age (Iran Interlink Fourth Report from Baghdad, Novmeber 2014)
Rajavi's lobbyists demand Mojahedin Khalq terrorist cult in Iraq be re-armed rather than removed
It is surely ironic that the same bunch of people who lobbied hard and at great expense to have the Mojahedin Khalq terrorist cult removed from European and American terrorist lists (the flimsy claim they had renounced terrorism was only possible because in 2003 the US army captured, disarmed and confined them to a single camp in Iraq), is now lobbying to have them re-armed.
Whether delusional or corrupt, this gang – listed below and now posing as the International Committee in Search of Justice (ISJ) – says the residents of Camp Liberty should have their "personal protection weapons returned to them for self-defence following serious threats and attacks [sic] as the Iranian regime's intervention in Iraq grows". But has neglected to inform their English speaking audience that the MEK leader, Massoud Rajavi, has demanded the MEK be re-armed with heavy weapons as well as small arms.
In any case, anyone who knows anything about the situation of Camp Liberty knows that the residents are deliberately imprisoned incommunicado inside the camp by the MEK leaders, that the greatest danger these residents face is from these MEK leaders, and that small arms are wanted in order to impose greater control over these captives as they become more and more desperate to escape the tyranny of the cult.
The ISJ statement should certainly not be read without context: Since attaining sovereignty in 2009, each successive government of Iraq has designated the MEK as a terrorist entity which must, under the Constitution, be entirely removed from Iraqi territory. The demand for re-arming rather than removing this group is doubly insulting for a country still swarming with Western spawned terrorist groups.
Perhaps the most ironic 'complaint' of the Committee is that the government of Iraq is not investigating the September 1, 2013 attack on Camp Ashraf in which fifty three people died. How is this possible when forty two key eye witnesses – survivors of the attack – have been incarcerated by the MEK inside Camp Liberty so that no investigator in the world has access to them?
Instead of demanding the MEK be re-armed ready to utilize violence again – the raison d'etre of the terrorist cult – this gang should be demanding from Massoud and Maryam Rajavi that each resident of Camp Liberty be given the opportunity to make contact with their families in privacy and to freely leave the camp if they desire. Then we would see how quickly and efficiently these people can be resettled.
List of members of the ISJ according to the MEK:
Alejo Vidal-Quadras, former MEP; Patrick Kennedy, former Congressman; Günter Verheugen, former member of the EU Commission; Nicole Fontaine, former MEP; General Hugh Shelton former US military; David Kilgour, former Canadian Secretary of State; Ingrid Betancourt; Raymond Tanter; Horst Teltschik; Colonel Wesley Martin, former US military; Senator Lucio Malan, Italian Senate; Alessandro Pagano MP; Antonio Razzi, Italian Senate; Gérard Deprez MEP; Ryszard Czarnecki, MEP; Tunne Kelam MEP; Lord Carlile, UK; Lord Clarke, UK; Lord Maginnis, UK; Lord Dholakia, UK
About Anne Khodabandeh (Singleton):
Middle East Strategy Consultants,
http://www.mesconsult.com
Autor of "Saddam's Private Army" and "The life of Camp Ashraf"
http://www.camp-ashraf.com
Paulo Casaca, Struan Stevenson and Alejo Vidal-Quadras lost their seats as MEPs over support for terrorism
European MEK Supporters Downplay ISIS Role in Iraq (aka Mojahedin Khalq, MKO, NCRI, Rajavi cult)
UNAMI: continued concerns about abuses committed by the PMOI/MeK leadership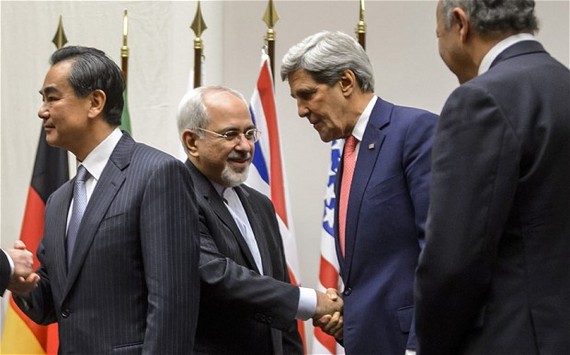 Massoud Khodabandeh: America Must Make Its Underlying Intentions Toward Iran Clear
Modern Slavery in the Cult under Rajavi's Program for Women

Massoud Khodabandeh
Article first published online: 27 JAN 2015
DOI: ۱۰٫۱۱۱۱/aspp.12164
***
Dear Washington: Kick Out This Iranian Militant Cult
Holly Dagres, Huffington Post, December 12 2014:… Maryam Rajavi's marriage to one of the original founders of the MEK symbolized the transformation from an organization to a "cult of personality." With the money provided by Iraqi President Saddam Hussein–they formed an alliance due to a deep disdain for the Iranian regime–to "construct self-sufficient camps" …
Discovering Iran (Women of Iran, Washington just doesn't get it)
Soraya Sepahpour-Ulrich, Foreign Policy Journal, November 08 2014:…In addition to the "Iran experts", Washington has found itself other sources of 'intelligence', foremost; the Mojahedeen Khalg (MEK) terrorist cult. This group feeds Washington information provided them by Israel. Previous to this assignment, the cult was busy fighting alongside Saddam …
ISIS supporter Maryam Rajavi attacks Obama from French parliament
Anne Khodabandeh (Singleton), Iran Interlink, November 01 2014: … When a supporter of ISIS sits in the French parliamentary building and attacks President Obama, the cracks are seriously beginning to show in the West's approach to resolving the whole Middle East situation. Observers may not be sufficiently informed to tell Western governments what to do in …
Azar (Mona) Hossein Nejad asks UNHCR to transfer her sister out of Camp Liberty
Azar Hossein Nejad, Hossin Nejad weblog, January 01 2015:…  I am contacting you to ask for your help regarding the situation of my sister, Zeinab Hossein Nejad, a 36 years old woman who is living in Camp Liberty in Baghdad, Iraq.  I never saw my parents or sister during my childhood and youth as all of them had to run for their lives. They left Iran along …  
European Conservatives line up with Iranian hardliners (Stevenson, Vidal-Quadras)
Farideh Farhi, Lobelog, April 22 2014: … members (some of them with links to the exiled Iranian opposition group, the Mujahadeen-e-Khalq (MEK), such as Spanish EPP member Alejo Vidal-Quadras and British ECR member Struan Stevenson) proposed amendments deleting the call for an opening of the EU office in Tehran, fully in line with the position of their supposed enemies — Iranian hardliners …
Zahra Moeini: Situation of women in Camp Liberty (Mojahedin Khalq, Rajavi cult)
Nejat Association reporting from , Ashraf news, April 21 2014: …  Massoud Rajavi has ordered the officials of the Camp to intensify the limitations against women especially after the revelations by Batoul Soltani and other dispatched members who bravely exposed the internal affairs especially the sexual scandals of the cult leader such as 'Salvation dancing' …