Exclusive for Ora News, Anne Singleton: Mojahedin Khalq (MEK, Rajavi cult) are recruiting Albanian youth
 Sonil Frashëri, Ora News, Tirana, Albania, November 13 2017:… Anne Singleton, a British activist and human rights consultant, arrived in Albania to raise concerns about this group. Anne says she was part of this group and separated after having realized that their intention to oppose the Iranian regime democratically was deceptive. Singleton said the Mojahedin are currently recruiting young Albanians … 
Radicalisation Awareness (Presentation at the ICSA Conference, Bordeaux, July 2017)
Brainwashing? There should be a law against it
Link to the source (Ora News) – Albanian
Link to the source (Standard) – Albanian
(Translated by Iran Interlink)
Exclusive for Ora News, Anne Singleton: Mojahedin Khalq (MEK, Rajavi cult) are recruiting Albanian youth
Anne Singleton who introduces herself as a human rights activist who separated from the Mojahedin group, said in an interview with Ora News that this group is terrorist and is extremely dangerous for Albania. Singleton said the Mojahedin are recruiting young Albanians to use for their purposes. On the other hand, the Mujahedin group in Albania calls Anne Singleton an Iranian intelligence agent who spreads propaganda against the democratic opposition of Iran.
In May 2013, the first opposition group in Iran, the so-called Mojahedin, arrived in Albania. Today, more than 3,000 Mojahedin are being protected in Albania. Their arrival in Albania was accompanied by great debates due to poor public knowledge about their activities and after allegations of their designation as terrorists. But with the United States mediation, Albania accepted an agreement to shelter them. Anne Singleton, a British activist and human rights consultant, arrived in Albania to raise concerns about this group. Anne says she was part of this group and separated after having realized that their intention to oppose the Iranian regime democratically was deceptive. Singleton said the Mojahedin are currently recruiting young Albanians to use for their purposes. On the other hand, the representatives of the Mojahedin in Albania call her an Iranian agent who is trying to demonize the democratic opposition to the Iranian regime. According to the Mojahedin in Albania, Anne Singleton, and her husband Massoud Khodabandeh, are two agents of the Iranian Intelligence Ministry (MOIS), who are based in London. According to the Mojahedin, the Pentagon has also called them agents of the Iranian intelligence services who were recruited by the Mojahedin group and who were used as anti-opposition activists.
Interview for Ora-News
What is the purpose of your visit to Albania?
I came to Albania because of the scandal, if we can call it this, caused by the presence of the Mojahedin in Albania. I'm trying to figure out what's going on and trying to help members who want to leave this organization to do so safely.
What is this organization to you?
I was a member of this organization for 20 years. I was recruited as a student. My visit is about a terrorist group which believes in the violent overthrow of the Iranian government and for 40 years has a history of violence. For the past 15 years I have been trying to expose the true nature of this group and to help members who want to leave.
Why did they come to Albania?
The Mojahedin have come to Albania because they have been expelled from Iraq. After 2003 they lost Saddam Hussein's protection and therefore had to leave. The Iraqi government thought the group should be broken up, however the Americans thought the Mojahedin were in favor of their anti-Iran agenda and apparently found a third country to host them, which was Albania.
Why Albania?
Because no one else was prepared to accept them. Your government has received money from the Americans to shelter a former terrorist group in your capital.
We do not know much about the agreement Albania has made with the United States. Why are they so mysterious? Why do we not know much about them?
The first thing that goes through my mind is to say that whatever they do is illegal. Originally, they came from Iraq to Albania under a secret deal between the US, Albanian government, and the Mojahedin. Nobody knows what this agreement is or if it exists. What we are concerned about is that the Mojahedin have come, through this agreement, as a group, which means they do not have individual status and in fact they have no status in Albania. A piece of paper said they were brought on humanitarian grounds, but that does not mean anything. You cannot work with it, you cannot access anywhere, you cannot have a passport with it. If we follow this logic, they were brought to this country illegally as if they were trafficked. They were trafficked as a group without any status through this deal about which no one knows anything. And the Mojahedin themselves are a secret organization because of the cultic nature of the group – what you call in Albanian a sect.
Then why are they living in bad conditions? Are they funded and by whom?
The Mojahedin have never been an independent group. They were funded by Saddam Hussein. He paid for them, supplied arms, they were under Saddam Hussein's patronage. But in addition, Saudi princes have always funded the group. There have been funds from anti-Iran elements, from America, Israel, support from the anti-Iran front, but I can assure you that this money never goes to the members. They are not paid, they are somehow, modern slaves, gladiators.
What is the risk that Albania is taking by protecting them?
The risk that Albania is taking is greater than you understand, or even what your government understands. At superficial levels, the Mojahedin present themselves as democrats, as human rights defenders, and want to introduce themselves as an alternative to the Iranian regime about which they tell many lies, about how repressive it is. I am not saying that the Iranian regime does not use repressive methods but not to the extent that the Mojahedin say. The reality is very different. The Mojahedin have never given up on their belief, and it is the blind belief of the entire organization, in violent regime change. How can you say they are democratic if they believe in changing the regime by force? Within the organization, their structure is hierarchical. They have the leader who is there for life. This is a criminal organization. Their expertise, apart from terrorism, assassinations – because they were involved in the killings of nuclear scientists in Iran, and their history of American assassinations before the revolution – this expertise has been used by ISIS, AL Qaeda, and it facilitates terrorism. Although they are not now in a position to undertake terrorist acts in Albania, they are experts in human trafficking, money laundering. They have the expertise to teach organizations how to manipulate their members, to use suicides, which they were the first to invent. In addition, as a result of its cultic nature, this group poses a risk to society. You may ask how? Why? We look at them in the streets and they do nothing to anyone… But they are recruiting your youth, young Albanians, to join this organization, as I did years ago, and work for them for nothing in return.
What do you suggest? To drive them out?
The Mojahedin leadership is very close to the Americans, and the Americans are very close to your government, so… The European Union is very concerned about the Mojahedin in Albania for two reasons, one because Albania has applied to join the EU, which will not will happen for as long as this group is in Albania. But besides this, they know the Mojahedin well. They know this group is dangerous, they know it represents a threat to parliamentary democracy and to society, and they want to see it dismantled, or not in Albania.
/Oranews.tv/
–
Ekskluzive për Ora News, Anne Singelton: Muxhahedinët po rekrutojnë të rinjtë shqiptarë
Nga: Sonil Frashëri
Anne Singelton, e prezantuar si aktiviste për të drejtat e njeriut, e cila është shkëputur nga grupi i muxhahedinëve, në një intervistë për Ora News tha se ky grupim të cilin e quajti terrorist, është tejet i rrezikshëm për Shqipërinë. Singleton tha se muxhahedinët po rekrutojnë të rinj shqiptarë për t'i përdorur për qëllimet e tyre. Nga ana tjetër grupimi muxhahedin në Shqipëri e quan Anne Singelton si një agjente të inteligjencës iraniane e cila përhap propagandë kundër opozitës demokratike të Iranit.
Në maj të vitit 2013, grupi i parë opozitar i pushtetit në Iran, të ashtuquajturit muxhahedinë, mbërritën në Shqipëri. Sot, në Shqipëri strehohen më shumë se 3000 muxhahedinë.
Ardhja e tyre në Shqipëri u shoqërua me debate të mëdha për shkak të njohurisë së pakët mbi aktivitetin e tyre pas akuzave për grupim terrorist, por me ndërmjetësimin e Shteteve të Bashkuara, Shqipëria pranoi marrëveshjen për t'i strehuar.
Anne Singelton, britanike e prezantuar si aktiviste dhe konsulente për të drejtat e njeriut, mbërriti në Shqipëri për të ngritur shqetësimin për këtë grup. Anne pretendon se ka qenë pjesë e këtij grupi dhe është shkëputur pasi ka kuptuar se qëllimi i tyre ishte të përmbyste me dhunë regjimin iranian.
Nga ana tjetër, përfaqësuesit e muxhahedinëve në Shqipëri, e cilësojnë atë si një agjente iraniane e cila po përpiqet të demonizojë opozitën demokratike të regjimit iranian
Sipas muxhahedinëve në Shqipëri, Anne Singelton, bashkëshortja e Masoud Khondabandeh janë dy agjentë të Ministrisë së Inteligjencës të Iranit (MOIS), të cilët janë të vendosur në Londër.
Sipas muxhahedinëve, për ta është shprehur edhe Pentagoni i cili i ka quajtur si agjentë të shërbimeve të inteligjecës iraniane të rekrutuar nga grupi i muxhahedinëve të cilët përdoreshin si aktive kundër opozitës.
Cili është qëllimi i vizitës suaj në Shqipëri?
Kam ardhur në Shqipëri për shkak të skandalit nëse do ta quajmë kështu të prezencës së muxhahedinëve në Shqipëri. Po përpiqem të kuptoj se çfarë po ndodh dhe po përpiqem të ndihmoj anëtarët që duan të largohen nga kjo organizatë, për ta bërë në mënyrë të sigurtë.
Çfarë është kjo organizatë për ju?
Unë kam qenë anëtare e kësaj organizate për 20 vjet. U rekrutova si studente. Bëhet fjalë për një grup terrorist i cili beson në përmbysjen e dhunshme të qeverisë iraniane dhe për 40 vjet ka një histori dhune. Për 15 vitet e fundit jam munduar të ekspozoj natyrën e vërtetë të këtij grupi dhe të ndihmoj anëtarët që duan të largohen.
Përse kanë ardhur ata në Shqipëri sipas jush?
Muxhahedinët kanë ardhur në Shqipëri sepse janë përjashtuar nga Iraku. Pas vitit 2003 ata e humbën mbrojtjen e Sadam Hyseinit dhe prandaj u desh të largoheshin. Qeveria e Irakut mendoi se ata duheshin përjashtuar, sidoqoftë amerikanët menduan se muxhahedinët ishin në favor të axhendës së tyre anti-iran dhe me sa duket gjetën një vend të tretë, që ishte Shqipëria.
Pse Shqipëria?
Sepse asnjë nuk i pranonte ata. Qeveria juaj ka marrë para nga amerikanët për të strehuar një ish grup terrorist në kryeqytetin tuaj.
Ne nuk dimë shumë për marrëveshjen që Shqipëria ka bërë me Shtetet e Bashkuara. Përse janë ata kaq misteriozë? Pse nuk dimë shumë për ta?
Gjëja e parë që më kalon nëpër mendje është të them se çfarëdolloj gjëje që bëjnë është e paligjshme. Fillimisht u sollën nga Iraku në Shqipëri me një marrëveshje sekrete mes qeverisë amerikane, shqiptare dhe muxhahedinëve. Askush nuk e di se çfarë është kjo marrëveshje apo nëse ekziston. Ajo për të cilën jemi të shqetësuar është se muxhahedinët kanë ardhur përmes kësaj marrëveshje si grup, që do të thotë se nuk kanë status individual dhe në fakt ata nuk kanë asnjë status në Shqipëri. U është dhënë një copë letër ku thuhet se janë sjellë në zonë humanitare por kjo nuk do të thotë asgjë. Me të nuk mund të punosh, nuk mund të kesh akses askund, nuk mund të kesh pasaportë me të. Nëse ndjek këtë logjikë, ata u sollën në këtë vend ilegalisht sikur të ishin trafikuar. U trafikuan si grup pa asnjë status përmes kësaj marrëveshje për të cilën asnjë nuk di asgjë. Dhe muxhahedinët në vetvete janë një organizatë sekrete për shkak të natyrës okulte të grupit që në shqip e quajnë sekt.
Atëherë përse jetojnë në kushte të këqija? A janë të financuar dhe nga kush?
Muxhahedinët nuk kanë qenë kurrë një grup i pavarur. Ata financoheshin nga Sadam Huseini. Ai i paguante, i siguronte armët, ishin nën patronazhin e Sadam Hyseinit por përveç kësaj princat saudit e kanë financuar gjithmonë grupin. Ka patu fonde nga elementë që janë anti-iran, nga Amerika, Izraeli, janë të mbështetur nga ky front anti-iran por mund t'ju siguroj se këto para nuk shkojnë kurrë tek anëtarët. Ata nuk paguhen, janë në një farë mënyre, skllevër modernë, gladiatorë.
Cili është rreziku që po merr Shqipëria duke i strehuar ata?
Rreziku që po ndërmerr Shqipëria është më i madh nga sa e kuptoni, apo edhe nga sa e kupton qeveria juaj. Në nivele sipërfaqësore, muxhahedinët e paraqesin veten si demokratë, si mbrojtës të të drejtave të njeriut dhe duan ta prezantojnë veten si një alternativë të regjimit iranian për të cilin thonë shumë gënjeshtra se sa shumë represiv është etj. Nuk po them se regjimi iranian nuk përdor metoda represive por jo në masën që muxhahedinët thonë. Realiteti është shumë i ndryshëm. Muxhahedinët asnjëherë nuk kanë hequr dorë nga besimi i tyre, dhe është një besim i verbër i gjithë organizatës për ndryshimin e dhunshëm të regjimit. Si mund të thuash që janë demokratikë nëse besojnë në ndryshimin e regjimit me dhunë? Brenda organizatës, struktura e tyre është hierarkike. Ata kanë liderin i cili është i përjetshëm. Kjo është një organizatë që vepron jashtë ligjit. Ekspertiza e tyre, përveç terrorizmit, vrasjeve, sepse janë përfshirë në vrasjet e shkencëtarëve nuklearë në Iran, historia e vrasjeve të amerikanëve përpara revolucionit, kjo ekspertizë është përdorur nga ISIS, nga AL Qaeda, dhe lehtëson terrorizmin, edhe pse tani nuk mund të jenë në pozitën të ndërmarrin akte terroriste në Shqipëri, ata janë shumë ekspertë në trafikun njerëzor, pastrimin e parave. Ata kanë ekspertizën për të mësuar organizatat se si të manipulojnë anëtarët e tyre, të përdorin kamikazët, për të cilët ishin të parët që e shpikën. Përveç kësaj, si pasojë e natyrës okulte, ky grup përbën një rrezik për shoqërinë dhe pyesni si? Përse? I shohim në rrugë dhe nuk i bëjnë gjë ndokujt… Ata po rekrutojnë të rinjtë tuaj, të rinjtë shqiptarë t'i bashkohen kësaj organizate, siç bëra unë vite më parë, dhe të punojnë për ta për asgjë në këmbim.
Çfarë sugjeroni ju? T'i dëbojmë?
Lidershipi muxhahedin është shumë i lidhur me amerikanët, dhe amerikanët janë shumë të lidhur me qeverinë tuaj, pra… Bashkimi Europian është shumë i shqetësuar për muxhahedinët në Shqipëri për dy arsye, njëra sepse Shqipëria ka aplikuar për t'u bashkuar me BE, që nuk do të ndodhë për sa kohë ky grup gjendet në Shqipëri por përveç kësaj ata i njohin muxhahedinët mirë. Ata e dinë se ky grup është i rrezikshëm, e dinë se përfaqëson një kërcënim për demokracinë parlamentare dhe për shoqërinë dhe për këtë duan ta shohin të çmontuar, ose jo në Shqipëri.
/Oranews.tv/
(END)
***
Ne dokumentarin me poshte al Jazeera tregon historine e terrorit te muxhahedineve iraniane. Menyrat e manipulimit dhe rekrutimit qe ata i kane bere qytetareve iraniane, masakrat kunder kurdeve dhe abuzimin me anetaret e tyre. Kjo eshte organizata qe Shqiperia strehon qe prej vitit 2013. Emisioni Kulti i Kameleonit eshte prodhuar ne vitin 2007.
IMPAKT 97: Jihad 2.0? What are the Iranian Jihadis (MKO, Rajavi cult) doing in Albania? (part 1)
IMPAKT 97: Jihad 2.0? What are the Iranian Jihadis (MKO, Rajavi cult) doing in Albania? (part 2)
Massoud Khodabandeh i pergjigjet shpifjeve te MEK-ut ne Gazeta TemA
Massoud Khodabandeh responds to MEK (Rajavi cult)'s defamations in the Gazeta TemA newspaper
Massoud Khodabandeh: The Iranian Mojahedin-e Khalq (MEK) and Its Media Strategy:
Methods of Information Manufacture
Saddam's Private Army
How Rajavi changed Iran's Mojahedin from Armed Revolutionaries to an Armed Cult
The Life of Camp Ashraf
Mojahedin-e Khalq – Victims of Many Masters
By Anne Khodabandeh (Singleton)  and Massoud Khodabandeh
Pros and cons of the Prevent strategy (Counter-terrorism Policy)
Expert in cultic abuse and terrorism in the MEK speaks in London charity meeting
President of MIVILUDES Serge Blisko with Anne Khodabandeh (Singleton) of the FST. FECRIS 2015
Anne Khodabandeh (Singleton), University of Baghdad:
MEK's Western backers are complicit in their deaths
Anne Khodabandeh (Singleton) and Nasrin Ebrahimi, European Parlaiment:
Silencing the victims of Mojahedin Khalq (MKO, MEK, Rajavi cult, PMOI, NCRI …) to promote Maryam Rajavi
Anne Singleton from Iran-Interlink
visits Camp New Iraq (Formerly Ashraf)
in wake of violence by loyalists of the Rajavi cult
Anne Singleton: Key to de-radicalization of MEK hostages in Albania are their families
IMPAKT 55 – Muxhahedinet iraniane ne Shqiperi. Interviste eksluzive me Anne Singleton
https://youtu.be/8v-Q7UWfN3M
Also read:
https://iran-interlink.org/wordpress/?p=7363
From Attraction to Action — How Young People Are Radicalized 
Anne Khodabandeh (Co-authored by Massoud Khodabandeh), Huffington Post, May 24 2016:… Our next question is – who wants slaves and why Terrorism and extremist violence doesn't simply spring up on its own. The driving force behind this kind of behaviour will be a charismatic narcissist – it's all about them! – they are self-appointed, unaccountable and totalitarian leaders and they are motivated by power, sex and money. Usually all three, but notice, religion … 
Pros and cons of the Prevent strategy (Counter-terrorism Policy)
From Attraction to Action — How Young People Are Radicalized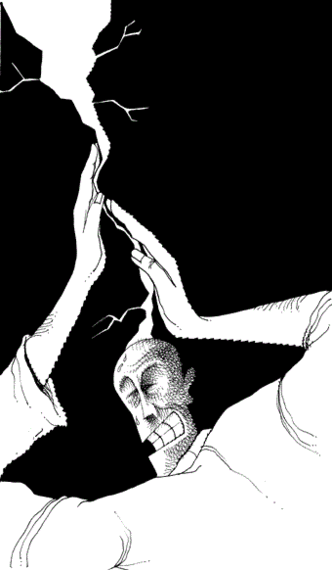 In the search for 'what makes young people vulnerable to radicalization', there are many push pull factors we can consider: home life, culture, politics, religion, criminality, social ills and the very children themselves – what on earth is wrong with them?!
A different approach is to focus instead on the actual process of radicalization. Who and what is it that changes an ordinary young person into a monster?
When I left a terrorist organization twenty years ago, I discovered that the number of reasons why people got involved in my group was exactly equal to the number of members. In other words, we all took our individual paths into the group. But once inside, we were all subjected to the same controlling methodology, we were all subjected to abuse. And for those who managed to get out, we all suffered the same emotional and mental difficulties toward recovery.
I also learned that this devastating and traumatizing experience was the same for people involved in other cultic groups and that academics and scientists have described and explained this process in detail. This is important because by understanding the harm that the process of radicalization does to its victims, we can recognize it as abuse. We can then better understand it, identify it and try to prevent it. We can give this abuse a specific name: cultic abuse.
For most people the word cult conjures up weird religious groups which suck in vulnerable people. But sticking a label on groups does not explain the harm they do. Instead we can explain cultic abuse, like any other form of abuse, not from the point of view of the beliefs but by looking at their behaviours – what they actually do.
To explain the very real harm that cultic abuse does we should begin by looking at the outcome. We know what grooming for child sexual exploitation (CSE) is for. We know what coercive control in domestic violence (DV) is for. What is cultic abuse for?
The ultimate aim of any form of cultic abuse is to enslave so-called followers, to produce people who are: controllable, exploitable, deployable and disposable. Somebody who will act to order, even when that is against their own and their society's best interests. Now we can see how this would be of interest to groups pursuing violent and criminal agendas. Interestingly, a defining feature of cultic abuse is the no exit principle. As a slave, you are not supposed to leave. There is no exit.
Our next question is – who wants slaves and why?
Terrorism and extremist violence doesn't simply spring up on its own. The driving force behind this kind of behaviour will be a charismatic narcissist – it's all about them! – they are self-appointed, unaccountable and totalitarian leaders and they are motivated by power, sex and money. Usually all three, but notice, religion is not one of them.
In order to recruit followers, they begin by creating a deceptive recruiting script based on a genuine grievance which reflects their own personal philosophical concerns and which may appeal to a particular audience. The script essentially acts as bait to attract potential recruits to the cause. The ideas it expresses are exclusive – 'you must believe this and nothing else for only we have the answers' – and simplistic, with black and white thinking – 'they are wrong, we are right, there is no room for questions'. This script is essentially fictitious. What matters is that you believe in it. This is what we on the outside refer to as a group's ideology.
Of course, getting people to fall for this dodgy script which aims only to enslave them requires the kind manipulative recruitment methods used in hard sales – foot in the door, soft sales, hard closure. Using their charismatic style to preach their ideology, such leaders will find other intuitive manipulative persuaders who can literally con people into believing. The kind of people who can sell snake oil and other miraculous cures to just about anyone. Thus the process begins with deceptive recruitment.
Victims who have resisted or escaped radicalization often talk about the relentless nature of the assault on their minds and hearts. This is, of course, a deliberate act. Here's why.Simply put, there is a world of difference between getting somebody to believe in extremist ideas and actually getting them to act on them. Getting ordinary people to take part in extremist violence requires them to make a radical break with their past values and beliefs and relationships. They must be isolated from their normal forms of support and stability and security – their family and friends – in order for the process of coercion to begin which will change their emotional and moral response to outrageous acts, which will literally 'change their minds'.
For this reason, cultic abuse involves the systematic and sustained application of recognizedmethods of psychological manipulation. Relentlessly swamping the victim with stress in this way supresses critical thinking. Once this is achieved, new beliefs can be indoctrinated into the unprotected mind of the victim.
The success of cultic abuse rests on the end product – if the recruiter is successful and the radicalization has claimed its victim they can then be deployed according to the whims of the leader.
The radicalized person will never recognize their own predicament. They sincerely believe their group and their relationships are righteous and no amount of logic will persuade them otherwise. They weren't converted by logic so you can't argue them out of it by logic.
To our eyes, the overt horror of terrorism and extremist violence appears a crude instrument. But recruiters are involved in a highly sophisticated game of mind control which we ignore at our peril. If we don't take seriously the methodology behind the bloodied images, then we will continue to allow our young people and even whole families to be deceptively stolen away from their normal lives and put on a conveyor belt toward death and destruction.
*** 
Also read:
https://iran-interlink.org/wordpress/?p=7161
Can Albania Meet its Obligations and De-radicalize an Influx of Terrorists into Europe? 
Massoud & Anne Khodabandeh, Huffington Post, March 02 2016:…It is impossible to ignore the fact that MEK members are radicalized to the core. They are not ordinary refugees. Enough of them have been trained in Iraq by the former Saddam regime for terrorist activities as well as forgery, intelligence, military operations and even torture methods, to make them extremely dangerous. Above all, the nature of the MEK leadership style is cultic. This means the followers … 
What does it mean when we say ISIS operates as a mind control cult?
Can Albania Meet its Obligations and De-radicalize an Influx of Terrorists into Europe?
Co-authored by Anne Khodabandeh
Situated on the east of Europe, Albania applied for membership of the European Union in 2009. As the poorest country in Europe and designated the most corrupt, there is a lot of work to be done before this country of 3 million people is accepted into the Union. A recent visit by US Secretary of State John Kerry does indicate that this work is well underway. But Albania's efforts to reform and strengthen its political, security, judicial and civic institutions after years of dictatorship, could be drastically undermined if the country ignores or underestimates the threat posed by the arrival of the Mojahedin Khalq (MEK) from Iraq.
Albania is the target location for the transfer of the notorious terrorist organization Mojahedin Khalq into Europe. Currently based in Iraq, the MEK is now being transferred to Albania under adeal struck with America in 2013.
Since the 1980s the MEK were paid and trained in terrorism by Saddam Hussein to effect regime change in Iran. After his ouster in 2003 the MEK aligned itself variously with the US army – during Senator Kerry's visit to Albania, the MEK was described as "a group that has supported the US in military operations in the Middle East and in its fight against terrorism" – as well as former Saddamists headed by Ezzat Ibrahim and more recently Al Qaida insurgents and Daesh in Iraq. Each successive government of the newly sovereign Iraq tried repeatedly to evict the group from their country, but the MEK leader Massoud Rajavi – himself a fugitive from justice – ordered his followers to put up violent resistance.
Even if they would agree to go willingly, the United Nations refugee agency has struggled to find third countries to take them in. It seems that, although Western countries have benefitted openly from the MEK's sometimes violent anti-Iran activities, and found the group particularly useful as a thorn in Iran's side through the period of nuclear negotiations, the MEK is deemed too dirty for them to willingly host any of them even as refugees.
In an attempt to encourage other countries to take some of the MEK, former Secretary of State Hillary Clinton persuaded the then Albanian Prime Minister Sali Berisha in 2013 to take just over 200 MEK members on humanitarian grounds. That process got underway, but in 2016 Albania is now expected to take up to 3,000 MEK after the President of Romania, Traian Basescu, refused to take them in 2014.
This agreement has attracted surprisingly little attention from either inside Albania or even from a world media sensitive to terrorism and organized crime. The reason is partly because the transfers are taking place in small groups of around twenty at a time in a piecemeal fashion as the UNHCR is forced to defer to Massoud Rajavi's demands in order to circumvent threats of violence. Rajavi hand-picks the members he allows to be transferred, many using false identities. He ensures that each group of ordinary MEK members is accompanied by minders and enforcers to keep them under control and prevent them breaking loose. In order to accomplish their mandate to remove the MEK from Iraq, UN officials have had to accede to transferring the refugees under such conditions even though it reinforces the concept that the members belong to the MEK in conditions of modern slavery.
Once they arrive in Albania, the MEK leadership takes charge of the transferees. Although the US made a donation of $20 million to the UN refugee agency to help resettle the MEK, and according to a State Department official the US has provided the Albanian government with "security and economic development assistance, to help the country build up its physical capacity to house the refugees", none of this benefits the individual refugees. In Tirana the MEK has purchased an abandoned university campus into which it has corralled the new arrivals and recreated the conditions of isolation and cultic control which have always prevailed for the membership. What started out as a humanitarian gesture has turned into the mass relocation of a terrorist group to Europe. The MEK has created a de facto enclave in Albania which is outside the law, just as they did in Iraq.
This has put the refugees out of the reach of the Albanian authorities and because they are not free to mingle with Albania's citizenry, the influx of over a thousand trained terrorists has cleverly avoided detection and therefore controversy.
However, even though it appears that the MEK are somehow quietly contained, the citizens of Albania are entitled to ask whether the new refugees pose any actual threat to their civic life, to their security and to their ambitions to accede to membership of the European Union.
To answer this, we must ask why the Iraqi government is so desperate to expel them and why other Western countries are so extremely reluctant to accept them.
As a violent criminal organization, the MEK thrives where the rule of law is weak – in countries like Iraq and Albania which are emerging from past turmoil and troubles. In such conditions the MEK can be dangerous through criminal activity and violence.
As expert propagandists and manipulative persuaders, the MEK leaders have no problem making connections with and bribing government officials, power brokers and media types – let's be clear, the MEK has always been well financed. Former MEK have also reported that the MEK leaders are already vigorously pursuing links with Albania's mafia-like gangs. The MEK will work with these gangs for mutual benefit as they did with Saddam Hussein's regime. In the long run, if the MEK organization does become established Albania – with the quiet collusion of political circles who benefit from the cult's track record of terrorism – they will be better placed to do from Tirana what they can't do from Paris.
The CIA characterizes Albanian corruption as a 'transnational' problem involving drugs, money laundering and illegal aliens. In this sense it is the very location of the country which makes it attractive to international criminal organizations and thereby creates huge problems for law enforcement agencies. Albania essentially acts as a gateway into Europe from the rest of the world.
Now, while the various routes to Turkey, Syria and Iraq are under stringent scrutiny, terrorist commanders from any mercenary group can slip beneath the radar and seek training and logistical support in Tirana. What better location to establish a clandestine terrorist training camp than in Albania? It is in Europe, but not in the EU and therefore not so open to scrutiny by the international community.
With the changed political mood following the nuclear deal between Iran and the P5+1, the MEK is looking for new friends and benefactors. The group has already aligned itself with the Syrian Free Army and has offered to help the Saudis fight against the Shias in Yemen. The MEK has over forty years of experience in terrorist activities. The real danger posed by this group is not only that they can re-arm themselves in Albania, but they can invite other groups in for training.
The worry is that the MEK has branched out and is open to do business with any terrorist group.
It is impossible to ignore the fact that MEK members are radicalized to the core. They are not ordinary refugees. Enough of them have been trained in Iraq by the former Saddam regime for terrorist activities as well as forgery, intelligence, military operations and even torture methods, to make them extremely dangerous. Above all, the nature of the MEK leadership style is cultic. This means the followers are not able to resist the orders of the leaders even if they wanted out. So there is a danger they will be used for a variety of criminal activities without their real consent. There are already examples of people trafficked by the MEK from Albania to Western Europe and used for money laundry activities in Germany.
However, the refugees could also be described as extremely vulnerable. Another reason they have not attracted attention is that the MEK can easily be dismissed as a defunct fighting force; the average age of its fighters is sixty years old and many of them are ailing with mental and physical disease after years of punishing training in the Iraqi deserts. But while this is true of the majority, there are still many among them who are expert terrorist recruiters and trainers, people who know how to train others for suicide missions; strangely transferrable skills in today's world of global terrorism.
Not all the members who arrive in Albania do stay with the MEK. There is a growing community of formers – around two hundred to date – who have turned their back on the group and want to return to their families and to normal life. Interestingly, it is from this pool of former members that the US has carefully selected a quota of eighty individuals to be given asylum in America. They have undergone rigorous interviews to ascertain that they have completely rejected the MEK and so no longer pose any danger. Some others have been accepted by other European countries under the same conditions but the rest remain in Albania under conditions of hardship.
With the stakes set very high, Albania's authorities will need to stop this organization from covertly establishing a terrorist base in Europe. The first step would be to remove the MEK members from the source of their radicalization. If this doesn't happen, the problem will simply have been moved instead of being solved.
The authorities in Tirana can ensure that all the newly arrived refugees are treated as individuals, not as belongings of the MEK leader. They should be given protection and helped with accommodation and financial support as people entitled to determine their own future paths. Experience in Iraq has already shown that once these people are physically removed from the coercive atmosphere imposed by the MEK leaders and reinforced by their peers, they very quickly find that their commitment to terrorism evaporates and the de-radicalization process can begin.
De-radicalization is greatly helped when they have contact with their families. There are numerous examples of former MEK who managed to leave the cult and establish new and successful lives. Some now live in various western European countries because they have family there who have been able to help them. Some have returned to Iran – even though Iran doesn't want them back – where they have been granted amnesty and lead normal lives under the supervision of the UN and ICRC. Some others now live in Iraqi Kurdistan and have transferred their family assets there from Iran there so they can set up in business.
Once they are out of the 'pressure-cooker' of the cult their lives can be sorted out through humanitarian organizations. As a Red Cross official told the authors, 'As individuals, three thousand is nothing, we sort out millions every year. But as a group, neither us nor any other organization can deal with or help them.' It is a choice the Albanian government cannot ignore, for to do nothing is to risk everything.
Follow Massoud Khodabandeh on Twitter: www.twitter.com/ma_khodabandeh
(END)
Also read:
https://iran-interlink.org/wordpress/?p=7180
Khodabandeh: It would be wrong to ignore the Mojahedin in Albania 
Deutsche Welle (Albanian), March 14 2016:… The actual risk to Albania will be if the MEK is not disbanded as a group. Disbanding means that each refugee should be treated as an individual. They must be de-radicalised and then integrated back into normal society as ordinary citizens with homes and jobs and families. The MEK must not be allowed to re-organise as a quasi-military group. Clearly, Albania is not as strong as western European countries in this respect and so the process … 
A list of some MEK agents trained by Saddam's Republican Guard now operating in Tirana (In Persian)
Link to the original Report (Albanian)
(Translated by Iran Interlink)
Khodabandeh: It would be wrong to ignore the Mojahedin in Albania
March 13, 2016
Anne Khodabandeh (Singleton) British journalist, Director of Open Minds cultandterror.com former Mojahedin Khalq activist, says their transfer poses potential risks not only for Albania.
Deutsche Welle: Ms. Khodabandeh you are of the opinion that Albania's agreement to take a further number of Mojahedin is associated with some risk. The international media talks about another 2,000 more Mojahedin going to Albania. What risk do they pose?
Anne Khodabandeh: There are many other NATO countries where the MEK could have gone, but only Albania agreed to accept the refugees. It would have been much better to have distributed the refugees among several countries instead of leaving Albania to take the whole burden. However, the move is very welcome since these people have to be moved somewhere for their own safety. Now they have a better chance of escaping their past and starting new lives as ordinary civilians.
The actual risk to Albania will be if the MEK is not disbanded as a group. Disbanding means that each refugee should be treated as an individual. They must be de-radicalised and then integrated back into normal society as ordinary citizens with homes and jobs and families. The MEK must not be allowed to re-organise as a quasi-military group. Clearly, Albania is not as strong as western European countries in this respect and so the process will be more difficult. But if it is done, then the country can take full credit for doing something not even the USA or the European Union could achieve.
DW: In one of your articles, you write that this is the relocation of terrorist group into Europe. Do you really think that a terrorist risk to Europe could come from Albania?
AK: It is important to remember that every member of the MEK who is relocated into Albania has been radicalised to the core. They have been undergoing terrorist training for up to thirty years in Iraq. They will not suddenly change just because the MEK name is removed from a list of terrorist groups or if they physically move to another country. They are still terrorists. Many have been highly trained by Saddam Hussein's former Republican Guards Corps in specialist activities – from bomb making and terrorist strategies, to intelligence gathering and torture. The MEK is credited with inventing the suicide mission back in the 1970s.
DW: What do you think Albania should do?
AK: It would be a mistake for the Albanian authorities to dismiss the MEK as a defunct force simply because many of its members are old or ailing. They may not be a fighting force but they certainly have transferable skills and experience in terrorist training and logistics. These could be very useful to other terrorist organisations. The MEK has people who are experts in money laundry, people trafficking, fraud and corruption.
The location of Albania in the far south east of Europe makes it attractive as a gateway country into Europe. Without scrupulous vigilance the MEK camp could become a staging post for other terrorist leaders and commanders as well as acting as a terrorist training base.
DW: After the Mojahedin was removed from the list of terrorist organisations they could be said to be seen as allies of the Americans as they fought against Saddam Hussein. Is this fact not sufficient to exclude the possibility that they may pose a risk?
AK: The MEK have never been considered as actual allies by any western government. These governments may have benefitted from the MEK's violent anti-Iran activities and have turned a blind eye to the support given to the group by various interest groups, but the MEK has never had governmental support except from Saddam Hussein. He paid and trained the MEK in terrorism for regime change in Iran. Expert US and EU assessment still regards the MEK as a 'potential' threat to Western interests.
DW: It is said that the Mojahedin Khalq helped in the fight against terrorism, why doesn't the government in Iraq want them in their country?
AK: The MEK, referred to as Saddam's Private Army, was responsible for the deaths of 25,000 Iraqi citizens, particularly among Kurds in the north and Shia populations in the south. For this reason, the group has many enemies in the country and their safety cannot be guaranteed.
After Saddam's ouster, the MEK declared itself a friend to the US army and was disarmed. Over several years, Iraq's security forces have gathered information which shows that the MEK still poses a threat to peace and stability in the country through its active support and help for insurrection forces linked to both Al Qaida and more recently Daesh.
DW: In Albania until now, they have live peacefully. Why could they be a threat to Albania right now?
AK: It is known that the MEK leaders Massoud and Maryam Rajavi are planning to establish a safe haven for themselves in Albania along with the majority of the members. They want to recreate the closed society which they have used elsewhere – in Iraq, North America and Europe – that allows them to operate outside normal legal constraints. In Albania they seek to exploit the relatively weak state of the country's governmental, security and social institutions in order to establish an extra-judicial enclave of their own.
DW: In Albania the Mojahedin Khalq live as political refugees. As such they are included in the legal framework of the country.
AK: It is not possible to be both a political refugee and a member of a terrorist organisation. At present, because the MEK has not been disbanded, each person who arrives in Albania is still a de facto member of the MEK terrorist group, regardless of the status under which they were transferred. Their refugee status is nullified as long as they are living in MEK accommodation and obeying MEK rules. The Albanian authorities must not ignore the fact that these people are victims of cultic abuse and are living in conditions of modern slavery. No ordinary member is allowed to make independent contact with the outside world. The MEK leaders claim to represent the views and wishes of the entire membership but when they arrived in Albania about 200 of them left. This is something which humanitarian organisations, both international and local, need to urgently address. The MEK must not be allowed to close the doors against the outside world and must not prevent the people transferred from Iraq from contacting their families and the outside world.
DW: You were once a Mojahedin activist. Why did you leave them?
AK: Yes, this happened [recruitment and radicalisation] when I was in university after the Iranian Revolution in 1979. I was young and naiive. They said they were fighting for human rights in Iran, but as I got deeper inside the organisation, I saw the atmosphere of fear and secrecy. I realized they were not fighting to liberate Iran from tyranny, as they claim, but only working to save the leaders. So, I left.
British expert, Anne Khodabendeh, director of the popular online platform cultsandterror.comOpen Minds, herself a former activist of the organization the Mujahedin, launched a campaign in 2001 to help the victims of the cult. In 2011 she published the book 'The Life of Camp Ashraf', named after the main Iraqi base of the Mojahedin Khalq. Today she works as part of the Prevent Strategy to prevent radicalization and violent extremism in Britain.
(END)
Also read:
Albania's Anti-Trafficking Coordinator Elona Gjebrea praises Maryam Rajavi for keeping modern slaves in Tirana
Massoud and Anne Khodabandeh, Huffpost, May 18 2017:… In Albania, Elona Gjebrea also has close ties to the United States on the issue of people trafficking and slavery. The US embassy in Tirana, Albania acknowledged the State Department's annual Trafficking in Persons report in June 2016 by saying, "The United States appreciates the close cooperation with the Government of Albania, civil society and especially National … 
Anne Singleton: Key to de-radicalization of MEK hostages in Albania are their families
Gazeta Impakt, Albania, January 10 2017:… You have to treat a group like Mojahedin Khalq (MKO, MEK, NCRI, ….) as dangerous. Because for one thing they are all radicalized. Until we de-radicalize them they are a danger. But in terms of their behavior. OK. There are many many levels to this danger. The group has been trained by Saddam … 
 House debate contaminated by Maryam Rajavi lobbyist Lord Alton (Open letter to Baroness Afshar)
Anne Khodabandeh (Singleton), Open Minds, December 12 2016:… As a Farsi speaker I am sure you will understand when I describe Lord Alton's contribution as throwing a mouse in the stew (moosh andakhtane Lord Alton dar dige hoghoogh bashar); he ruined it for everyone. Rather than enjoying a free and productive discussion about human rights in Iran, the whole debate was contaminated by Lord Alton's … 
Albanian citizens fearful of radicalised Mojahedin Khalq neighbours deserve more information
Anne and Massoud Khodabandeh, Huffington post (and Top Topic), October 09 2016:… For the local citizens, mystery surrounds their arrival and their lifestyle. Should these secretive and covert neighbours be treated with suspicion or kindness? At a local level, the first thing neighbouring families need to be aware of is that among all MEK members, sexual relations have been banned for over 25 years. This means there are no marriages or children or young people in the organisation. More troubling … 
Grand Controversy as MEK can't prove leader Massoud Rajavi is dead or alive
Massoud & Anne Khodabandeh, Huffington Post, July 14 2016:… Whether Rajavi is already dead or now killable is not known – only he can answer this – but he and his whole organisation are certainly now, body and soul, in the capable hands of the Saudi Prince. If he is still alive, Rajavi's only role is to act as go-between to instruct his wife what she must do on behalf of the Saudis. If he is dead
From Attraction to Action — How Young People Are Radicalized
Anne Khodabandeh (Co-authored by Massoud Khodabandeh), Huffington Post, May 24 2016:… Our next question is – who wants slaves and why Terrorism and extremist violence doesn't simply spring up on its own. The driving force behind this kind of behaviour will be a charismatic narcissist – it's all about them! – they are self-appointed, unaccountable and totalitarian leaders and they are motivated by power, sex and money. Usually all three, but notice, religion … 
Pros and cons of the Prevent strategy (Counter-terrorism Policy)
The Guardian, March 30 2016:… As an ordinary Leeds lass who spent two decades embroiled in a foreign terrorist organisation in the 1980s and 90s, I was deeply disappointed by the NUT's vote to reject the Home Office's Prevent strategy (Report, theguardian.com, 28 March). Last week, in a presentation to the Suffolk Prevent conference, I was able to explain in detail the mechanisms behind how radicalisation takes place. That the psychological manipulation involved … 
Can Albania Meet its Obligations and De-radicalize an Influx of Terrorists into Europe?
Massoud & Anne Khodabandeh, Huffington Post, March 02 2016:…It is impossible to ignore the fact that MEK members are radicalized to the core. They are not ordinary refugees. Enough of them have been trained in Iraq by the former Saddam regime for terrorist activities as well as forgery, intelligence, military operations and even torture methods, to make them extremely dangerous. Above all, the nature of the MEK leadership style is cultic. This means the f