From Mitt Romney to Rudy Giuliani: Who are Donald Trump's top five picks for secretary of state?
Orlando Crowcroft, International Business Times, December 08 2016:… suggested that the former New York mayor's active public campaigning for the role may have put Trump off. Giuliani has faced searching questions about his international business ties, including revelations that he has earned more than $11m (£8.6m) from lucrative speaking contracts… he has also given speeches to the Iranian MEK, which … 
Document on Mojahedin Khalq released by RAND (The Mujahedin-e Khalq in Iraq, A Policy Conundrum)
From Mitt Romney to Rudy Giuliani: Who are Donald Trump's top five picks for secretary of state?
Jon Huntsman, John Bolton and David Petraeus are also in the running.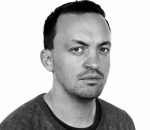 By Orlando Crowcroft
December 6, 2016 15:47 GMT
President-elect Donald Trump is taking his time to appoint a secretary of state – arguably one of the most important positions in his cabinet – leaving the world guessing about who will represent the US on the world stage. Whenever it has looked like the decision is made, another candidate has popped up and thrown the race wide-open. Trump, for his part, seems content to let us wonder a bit longer.
The top five – outlined below by IBTimes UK – are a totally mixed bag. On the one hand you have a former general, David Petraeus, with 37 years in the military and – for better and for worse – a well-established public profile. On the other you have Mitt Romney, a former Republican candidate for president who has branded Trump both a "phony" and a "fraud".
1. Mr Massachusetts: Mitt Romney
Mitt Romney openly opposed Donald Trump's campaign and was a preferred candidate by many Republicans, but since the election appears to have overcome his differences with the US president-elect. But while many moderates would welcome his appointment, Romney, a Mormon, is hated by the religious right and his appointment to a cabinet position would be extremely controversial.
Despite Romney branding Trump both a "fraud" and a "phony" during 2016, Trump reportedly told aides that the 2012 Republican nominee for president "looks the part". Last month, the former Massachusetts governor was pictured having dinner with Trump at one of his restaurants in New York, the latter smiling and the former looking decidedly awkward.
Speaking after the meeting, Romney said: "He did something I tried to do and was unsuccessful in accomplishing: he won the general election. He continues with a message of inclusion and bringing people together, and his vision is something which obviously connected with the American people in a very powerful way."
In terms of what Romney thinks about foreign policy, Trump supporters are concerned that he is far more aligned with George W Bush-era interventionism rather than the president-elect's more isolationist stance. Romney ran in 2012 on a platform that was wary of Vladimir Putin (the opposite to Trump) and wanted to see a greater US presence in Iraq (again, the opposite to Trump).
Mr Moustache: John Bolton
Of all the candidates for secretary of state, John Bolton has by the far the best facial hair. Unfortunately he is also known to have some unusual friends, once speaking on behalf of an Iranian rebel group called the People's Mujahedin (MEK). Until 2012, the MEK was listed as a terrorist organisation and is hated as much by Iran's democratic opposition as it is by the regime in Tehran.
Bolton has flirted with foreign-orientated office before. In 2005 his nomination as ambassador to the United Nations was blocked by the Democrats and although he was appointed to the position during recess he lasted less than a year, resigning at the end of 2006. He served in George W Bush's administration as secretary of state for arms control and international security.
His views on both Iran and North Korea will certainly play to Trump's campaign playbook. He opposed Barack Obama's nuclear deal with Iran and Bill Clinton's with North Korea. He led the fight to repeal UN resolution 3379, which branded Zionism as racism. Bolton would certainly mark a sea change for US foreign policy. Bloomberg columnist Eli Lake has branded him "the anti-John Kerry".
Mr China: Jon Huntsman
Jon Huntsman is another candidate for secretary of state that was once tipped as a future Republican presidential candidate. The billionaire former governor of Utah ran in the primaries for the US election in 2012 before losing out to another of Donald Trump's suitors, Mitt Romney.
Huntsman is perceived as a bit of a political lightweight, but the events of the past few days may actually improve his chances of landing the job. A former US ambassador to China, Huntsman speaks fluent Mandarin Chinese and may be able to smooth relations with Beijing over the Trump/ Taiwan furore.
Sadly though, Trump doesn't think much of Huntsman's linguistic skills. After the 56-year-old spoke it during the 2012 primaries, the president-elect said: "I didn't think the Mandarin thing worked at all. I thought it was ridiculous." Before calling Huntsman "an Obama plant".
Mr Mayor: Rudy Giuliani
Rudy Giuliani was among the first Donald Trump allies to be linked with the top job, and he has been banging the drum pretty hard since, keen to show the world that he has the credentials to take up what is arguably the most important job in the cabinet. He told the US media that secretary of state was the only role he was interested in taking.
But administration insiders have suggested that the former New York mayor's active public campaigning for the role may have put Trump off. Giuliani has faced searching questions about his international business ties, including revelations that he has earned more than $11m (£8.6m) from lucrative speaking contracts. Trump has heavily criticised Hillary Clinton for doing the same thing.
His firm, Giuliani Partners, has carried out work both with Qatar and the company building the Keystone XL oil pipeline. Giuliani has defended his firm's Qatari work, pointing out that the Gulf country is a US ally, and said that he "has done no work on the pipeline". Like John Bolton, he has also given speeches to the Iranian MEK, which he campaigned to have delisted as a terrorist group.
Mr Military: General David Petraeus
David Petraeus spent 37 years in the military and was once touted as a future president before he was buried in a scandal over his mistress, Paula Broadwell, in 2012. He was later fined $100,000 for sharing classified information with Broadwell, who at the time was his biographer.
Like James "Mad Dog" Mattis, Donald Trump's new secretary of defence, Petraeus served as General Command of the US military, as well as commander of the US forces in Afghanistan. When he retired he was appointed director of the CIA, until being forced out of the role over his affair.
Critics point out that after hammering Hillary Clinton relentlessly during his campaign over her mishandling of classified information relating to her personal emails, it may be a touch hypocritical to appoint a man who was actually convicted of doing so. But the president-elect may take the view that Petraeus has paid his dues for the breach and that his military record is too good to pass up.
His supporters argue that his military experience coupled with his internationalist approach to foreign affairs – Petraeus chaired a Council on Foreign Relations task force that called for strengthening relations between the US, Mexico and Canada – would make him a good counterweight to Trump's bull-in-a-china-shop approach to geopolitics and reputation for isolationism.
"He understood that the key terrain of the conflict was in the realms of politics, diplomacy, and communications, not the use of force per se — although he also did not hesitate to use force in a targeted and effective way," Max Boot wrote in Foreign Policy, while also pointing out that he "has probably been responsible for the deaths of more violent jihadis than any other American"
Petraeus, for his part, seems keen to take the role. Speaking on US TV last week, he spoke out about the scandal that cost him his job. "Five years ago, I made a serious mistake," he said. "I acknowledged it. I apologised for it. I paid a very heavy price for it, and I've learned from it."
(END)
***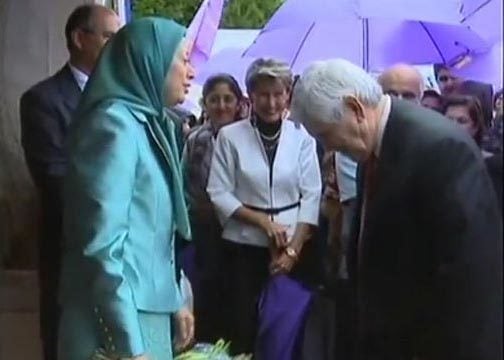 National Security: Could Maryam Rajavi (Mojahedin Khalq) blackmail her friends in high places – Rudi Giuliani, John Bolton and Newt Gingrich
Ambassador Daniel Benjamin: I was at State when we took the MeK (Mojahedin Khalq, Saddam's Private Army) off the terrorist list. But team Trump's ties to the group still worry me.

(Massoud Rajavi and his pay master Saddam Hussein) 
Remember.Mojahedin Khalq (MKO, MEK, Rajavi cult) was one of the excuses of US attacking Iraq
Former U.S. Officials Make Millions Advocating For Terrorist Organization (2011)
The Life of Camp Ashraf,
Mojahedin-e Khalq Victims of Many Masters
Link to the full description of Mojahedin (MEK, MKO) Logo (pdf file)
(Rajavi cult or MKO aslo known as Saddam's Private Army)
Sydney hostage-taker was affiliated with Mojahedin Khalq (MKO, MEK, Rajavi cult)
Open letter of Ali Akbar Rastgoo to the Australian Ambassador in Germany: Keep Mojahedin Khalq on terrorist List
Massoud Khodabandeh: The Iranian Mojahedin-e Khalq (MEK) and Its Media Strategy:
Methods of Information Manufacture
Also read:
Probable Trump Foreign Policy cheer Mojahedin Khalq (MKO, MEK, Rajavi cult) up!
Mazda Parsi, Nejat Society, December 08 2016:…  "According to a financial disclosure reported on by The New York Times, Giuliani has been speechifying at hyper speed for years, collecting $11.4 million for 124 appearances in just one year—and that was before signing up for the MeK gravy train around 2011. Perhaps he just didn't have time to consider the character of his paymaster," adds Daniel Benjamin … 
The Secrets Behind Auvers-sur-Oise (French HQ of Mojahedin Khalq, MKO, MEK, NCRI, Rajavi cult)
Press TV, December 06 2016:… The terrorist group of "Mojahedin-e-Khalq Organization," also called "MEK" or "MKO," which is featured among some countries' lists of terrorist groups is being protected in a small town only 30 kilometers from Paris, in Auvers-sur-Oise; this has resulted in neglect of public interest and freedom of speech. During the years, the organization has been responsible …
Iranophobes on Parade (Mojahedin Khalq terrorists and Rudy Giuliani, Newt Gingrich, John Bolton …)
Phioip Giraldi, The Unz Review, November 30 2016:…  Israel's Mossad planned and prepared the killing of the scientists with a little help from the U.S., attacks which were almost certainly carried out by associates of the radical Marxist group Mujaheddin e Khalq (MEK), which is now being seen favorably by several Trump advisors even though the group is Marxist, cult-like and has killed Americans … 
Rudy Giuliani belongs in prison (Giuliani admitted ties to Mojahedin Khalq, MEK, Rajavi cult Terrorists)
Jacob Sullum, Newsweek, November 29 2016:… "My ties to them are very open," Giuliani, a former U.S. attorney, recently toldThe New York Times. "We worked very hard to get them delisted." But under the broad understanding of the federal ban on "material assistance" to terrorist groups that the Supreme Court upheld in 2010, that work was pretty clearly a crime punishable by up to 15 years in prison … 
Trump's top picks for key posts back anti-Iran terror group (Mojahedin Khalq, Rajavi cult, MKO, MEK …)
Press TV, November 28 2016:… Describing MKO as "bizarre and brutal" with "plenty of American blood on its hands, as well as that of thousands of Iranians killed while the group was a strike force serving [former Iraqi dictator] Saddam Hussein" during his war on Iran in the 1980s, US-based magazine Politicorevealed in a Saturday report that former New York City's Mayor Rudy Giuliani and former
The MEK (aka Mojahedin Khalq, MKO, PMOI, NCRI, Rajavi cult ….) and Its American Fans
Daniel Larison, The American Conservatives, November 27 2016:… One of the more troubling things about American MEK supporters is their willingness to whitewash the group's past as well as its present-day behavior. They aren't content to work with an avowedly bad group against a common enemy, but feel compelled to pretend that the group is upstanding and noble. At an appearance in Paris last year, Giuliani … 
I was at State when we took the MeK (Mojahedin Khalq, Saddam's Private Army) off the terrorist list. But team Trump's ties to the group still worry me.
Ambassador Daniel Benjamin, Politico Magazine, November 24 2016:… Press accounts of MeK support by Giuliani and these others often treat their ties as a curiosity or, at most, some kind of peccadillo, because the group was taken off the State Department list in 2012. I was the coordinator for counterterrorism at that time, and my office was responsible for leading the effort to decide whether … 
Mojahedin Khalq (MKO, MEK, Rajavi cult) hanging on the Trump administration?
Mazda Parsi, Nejat Society, November 22 2016:… In March 2012, Giuliani traveled to Paris to speak at an MEK conference alongside the group's secretive leader Maryam Rajavi. While there, he called the U.S. military base in Iraq where the United States wanted to relocate the MEK a "concentration camp." Those comments later appeared in an MEK ad in the New York Times, according to josh Rogin … 
How Rudolph Giuliani, Possible Cabinet Pick, Made Millions as Ex-Mayor
Eric Lipton and Russ Buettnernov, New York Times, November 18 2016:… The speeches that have drawn the greatest scrutiny are those he gave from 2012 through last year at events organized by the Mujahedeen Khalq. Mr. Giuliani was paid for "three or four" speeches he delivered to the group, said Robert G. Torricelli, a former senator from New Jersey who served as a lawyer for the M.E.K., as the … 
John Bolton, Top Contender For Secretary Of State, Calls For Regime Change In Iran
Jessica Schulberg, Huffington Post, November 18 2016:… Bolton has attended rallies in support of Mujahedeen-e-Khalq (MEK), an exiled Iranian dissident group that the U.S. classified as a terrorist organization until 2012. The obvious disconnect between the worldviews of Trump and Bolton makes it hard to grasp why the president-elect is considering Bolton to be his top diplomat. But lacking any foreign policy … 
Why Rudy Giuliani Shouldn't Be Secretary of State
New York Times, Editorial Board, November 17 2016:… Mr. Giuliani for instance, he was paid to deliver speeches in 2011 and 2012 defending a cultlike Iranian exile group that was on the State Department's list of terrorist organizations. In the long list of ridiculous things Mr. Giuliani has said, his remarks about President Obama in February 2015, when the presidential campaign was gearing up, were particularly disgraceful ..
Rudi Giuliani took money from Qatar, Venezuela, Iranian exiles (Mojahedin Khalq, Rajavi cult)
Isaac Arnsdorf, Politico, November 17 2016:… In 2011, an exiled Iranian political party called the Mujahedin e-Khalq, known as the MEK, paid Giuliani to give a speech in Washington calling on the State Department to remove the group from its list of terrorist organizations. The MEK recruited a host of other formal officials to its cause and succeeded in reversing the terrorist designation in 2012. A subsidiary … 
Former Terrorist Group To Enjoy Close Ties to Rumored Trump Cabinet (Mojahedin Khalq, MKO, MEK, Rajavi cult)
Eli Clifton, Lobelog, November 16 2016:… The MEK is known for paying generous sums to former officials who speak at their events. Lee Hamilton, a former chairman of the House Foreign Relations Committee who headed the Woodrow Wilson Center for 12 years, told InterPress Service that he was paid "a substantial amount" to appear on an MEK panel in 2011. Giuliani, Bolton, Lopez, and Gingrich have all sung … 
Giuliani was paid advocate for shady Iranian dissident group (Mojahedin Khalq, MEK, MKO, Rajavi cult)
Josh Rogin, Washington Post, November 15 2016:… For years, Giuliani has been one of the most prominent American officials to advocate on behalf of the Mujahideen-e Khalq (MEK), a Marxist Iranian opposition group that claims to be the legitimate government of Iran and resembles a cult. A Treasury Department investigation in 2012 examined whether speaking fees paid by several MEK front groups to a long list … 
  Will Trump Embrace the Mojahedin Khalq (MKO, MEK, NCRI, Rajavi cult)
Michael Rubin, Community Magazine, November 15 2016:… If the goal of the Trump administration is to contain, weaken, and roll back the influence of the Islamic Republic, then outreach to the MKO is the worst possible move because it would rally Iranians around the flag and strengthen the current regime. The simple fact is this: if there is any consensus within Iran, it is that the MKO is the only thing worse than … 
EU-Iran Relations in the Trump Era (Rudi Giuliani, Newt Gingrich and John Bolton)
Eldar Mamedov, Lobelog, November 13 2016:…  New Gingrich, John Bolton, and Rudy Giuliani, are slated for top jobs in the Trump administration, including the crucial secretary-of-state job. All three have deep tieswith the Iranian dissident cult MEK, on the US terror list until 2012, bitterly opposed to the current Iranian government and advocating regime change in Iran. Although the Saudis … 
Trump's Worse Than Bush and Obama (Mojahdein Khalq terrorists, Maryam Rajavi, Saudi Family, Rudi Giuliani, Newt Gingrich and John Bolton)
Land Destroyer, November 13 2016:… Lobbying for MEK terrorists alongside Bolton was former New York mayor Rudy Giuliani and Newt Gingrich. They and other fixtures of American Neo-Conservatism backed MEK along with the Royal Saudi Family, according to the US State Department's own Voice of America (VOA) media platform. VOA's article, "Saudi Backing of Iranian Exile Group Inflames …
National Security: Could Maryam Rajavi (Mojahedin Khalq) blackmail her friends in high places – Rudi Giuliani, John Bolton and Newt Gingrich
Massoud Khodabandeh, Huffington Post, November 12 2016:… In particular, Rudi Giuliani, John Bolton and Newt Gingrich. Putting aside their weak personalities as well as their individual neoconservative agendas, the common thread which links these names together is their decade long support for the Mojahedin Khalq terrorist organisation (also known as Saddam's Private Army or Rajavi cult). It is certain that … 
Possible Trump Cabinet Members' Links to the Mojahedin Khalq (MEK, Rajavi Cult) Could Spell Trouble for Iran
Arash Azizi, Global voice, Nobember 12 2016:… John Bolton called for a military attack on Iran and "vigorous American support" for MEK "aimed at regime change in Tehran". Last summer, Gingrich spoke at MEK's rally in Paris alongside Turki bin Faisal, the former head of Saudi intelligence. Gingrich went as far as to solemnly bow down to MEK's leader, Maryam Rajavi, calling her by her favored title … 
Former Terrorist Group To Enjoy Close Ties to Rumored Trump Cabinet (Mojahedin Khalq, MKO, MEK, Rajavi cult)
Eli Clifton, Lobelog, November 16 2016:… The MEK is known for paying generous sums to former officials who speak at their events. Lee Hamilton, a former chairman of the House Foreign Relations Committee who headed the Woodrow Wilson Center for 12 years, told InterPress Service that he was paid "a substantial amount" to appear on an MEK panel in 2011. Giuliani, Bolton, Lopez, and Gingrich have all sung …