Iranian resistance group MKO to move to Albania (aka Mojahedin Khalq, MEK, NCRI, …)
Judit Neurink, Rudaw, Erbil, June 24 2015:… Interlink, an organisation of former MKO-members in London, warned against the plans for the camp in Albania. "MKO will make a new enclave there that is outside the law, where they will be rearmed and invite people in for training," said Massoud Khodabandeh, director of Interlink. Part of the deal arranged by …
A list of some MEK agents trained by Saddam's Republican Guard now operating in Tirana (In Persian)
Faezeh Mohabatkar, Saddam's Privat Army commander now working for Mojahedin Khalq Terrror group in Tirana
Iranian resistance group MKO to move to Albania (aka Mojahedin Khalq, MEK, NCRI, …)
ERBIL, Kurdistan Region – The Iranian resistance and political group People's Mujahedin of Iran, or Mojahedin-e-Khalq (MKO), which been operating from Iraq since 1986, is moving its members to a new base in Albania to continue the struggle against the Iranian government, according to Albanian media.
In past years, the MKO, led from Paris by Maryam Rajavi, has sent groups of members from their present location near Baghdad to Albania, where the group has acquired land and properties.
A group of 15 of the group's leaders reportedly went there recently to set up a base.
The Iraqi newspaper Assabah Aljadeed is citing sources in Paris who claim the alleged plans are leading to a political storm in the Albanian capital, Tirana.
"The Albanian government fears that the camp will turn into something like Ashraf Camp previously. A base for military training, planning and preparation for military operations in Iran and abroad," the paper reported.
Ashraf Camp, in Diyala province, was MKO's main base in Iraq. In the 1980s, thousands of MKO members joined former Iraqi dictator Saddam Hussein to fight in the Iran-Iraq War against their follow Iranians. They were given weapons and bases, notably Ashraf Camp.
After the Gulf War in 1991, the MKO helped Saddam put down the Kurdish uprising just north of the group's main base.
The US invasion in 2003 led to the group being disarmed, and hundreds of disenchanted members defected. The remainder stayed at Ashraf Camp and forged close ties to the militant Sunni tribes of Diyala province, some of which were working with Al-Qaida in Iraq against the Americans and the Shiite-majority Iraqi government.
After repeated threats from the Iraqi government to forcefully evict the group from Iraq, and a number of incidents between MKO-members and Iraqi military, the United Nations intervened. The 1,000 or so remaining members were relocated to the former US base Camp Liberty near Baghdad airport.
From there, a new home would be sought for the aged members, most of whom now are in their 50s and 60s.
In 2013, at the request of the then Secretary of State Hillary Clinton, Albania agreed to take in over 200 of MKO members on humanitarian grounds. Since then, some 400 members have moved from Iraq to Albania. The total number of MKO members in Albania is expected to reach an estimated 500 members.
Interlink, an organisation of former MKO-members in London, warned against the plans for the camp in Albania.
"MKO will make a new enclave there that is outside the law, where they will be rearmed and invite people in for training," said Massoud Khodabandeh, director of Interlink.
Part of the deal arranged by Clinton was the removal of MKO from the US list of terrorist organisations.
Now, with politics changing after the nuclear deal between Iran and the US, the MKO is scrambling to find new friends, according to Khodabandeh.
He said there have been reports that the MKO even offered the Saudis to help fight against the Shiites in Yemen.
Khodabandeh said that while various routes to Turkey, Syria and Iraq are under scrutiny, "terrorist commanders from any mercenary group can slip beneath the radar and seek training and logistical support in Tirana."
"What better location to establish a clandestine terrorist training camp than in Albania? It is in Europe, but not in the EU and therefore not so open to scrutiny by the international community. It is a Muslim country but is also notorious for corruption and mafia-like gangs," he said.
"The message is [that] the MKO have branched out and are open to do business with any terrorist group."
At the same time, the situation for MKO in Iraq is getting increasingly precarious due to the Iran-linked militias that Baghdad has allowed to take up arms against ISIS.
To add to this potential crisis, the families of some MKO members have protested outside Camp Liberty, claiming the group's leadership is stealing their spouse by moving them to Albania.
A group of these spouses said the MKO told its members to make Molotov cocktails for fear of attacks by the Iranian militias.
According to the spouses, MKO fears an attack would come under the cover of a visit by families members.
Even though the Iraqi Ministry of Human Rights and the Red Cross have requested that MKO allow family members to visit, they have so far not been allowed in.
Some of these spouses have reportedly not seen their loved ones since they joined the MKO.
Judit Neurink: Iraq under my skin
Le Figaro: Mojahedin Khalq (aka MKO, MEK, Rajavi cult) Fight alogside insurgents in Syria
Mojahedin Khalq (MKO, NCRI, Rajavi cult) terrorists openly declare support for ISIL, terror acts

مسعود خدابنده، نشریه سیاست آسیا: مجاهدین خلق و روش های تولید و انتشار اخبار جعلی در مطبوعات
 Massoud Khodabandeh
Article first published online: 27 JAN 2015
DOI: ۱۰٫۱۱۱۱/aspp.12164
Behind Struan Stevenson's book "Self Sacrifice
***
Also read:
https://iran-interlink.org/wordpress/?p=5755
Rajavi's lobbyists demand Mojahedin Khalq terrorist cult in Iraq be re-armed rather than removed
Anne Khodabandeh (Singleton), Iran Interlink, January 14 2015:…  Whether delusional or corrupt, this gang – listed below and now posing as the International Committee in Search of Justice (ISJ) – says the residents of Camp Liberty should have their "personal protection weapons returned to them for self-defence following serious threats and attacks [sic] as the …
Rajavi's combatants are nearing retirement age (Iran Interlink Fourth Report from Baghdad, Novmeber 2014)
Rajavi's lobbyists demand Mojahedin Khalq terrorist cult in Iraq be re-armed rather than removed
It is surely ironic that the same bunch of people who lobbied hard and at great expense to have the Mojahedin Khalq terrorist cult removed from European and American terrorist lists (the flimsy claim they had renounced terrorism was only possible because in 2003 the US army captured, disarmed and confined them to a single camp in Iraq), is now lobbying to have them re-armed.
Whether delusional or corrupt, this gang – listed below and now posing as the International Committee in Search of Justice (ISJ) – says the residents of Camp Liberty should have their "personal protection weapons returned to them for self-defence following serious threats and attacks [sic] as the Iranian regime's intervention in Iraq grows". But has neglected to inform their English speaking audience that the MEK leader, Massoud Rajavi, has demanded the MEK be re-armed with heavy weapons as well as small arms.
In any case, anyone who knows anything about the situation of Camp Liberty knows that the residents are deliberately imprisoned incommunicado inside the camp by the MEK leaders, that the greatest danger these residents face is from these MEK leaders, and that small arms are wanted in order to impose greater control over these captives as they become more and more desperate to escape the tyranny of the cult.
The ISJ statement should certainly not be read without context: Since attaining sovereignty in 2009, each successive government of Iraq has designated the MEK as a terrorist entity which must, under the Constitution, be entirely removed from Iraqi territory. The demand for re-arming rather than removing this group is doubly insulting for a country still swarming with Western spawned terrorist groups.
Perhaps the most ironic 'complaint' of the Committee is that the government of Iraq is not investigating the September 1, 2013 attack on Camp Ashraf in which fifty three people died. How is this possible when forty two key eye witnesses – survivors of the attack – have been incarcerated by the MEK inside Camp Liberty so that no investigator in the world has access to them?
Instead of demanding the MEK be re-armed ready to utilize violence again – the raison d'etre of the terrorist cult – this gang should be demanding from Massoud and Maryam Rajavi that each resident of Camp Liberty be given the opportunity to make contact with their families in privacy and to freely leave the camp if they desire. Then we would see how quickly and efficiently these people can be resettled.
List of members of the ISJ according to the MEK:
Alejo Vidal-Quadras, former MEP; Patrick Kennedy, former Congressman; Günter Verheugen, former member of the EU Commission; Nicole Fontaine, former MEP; General Hugh Shelton former US military; David Kilgour, former Canadian Secretary of State; Ingrid Betancourt; Raymond Tanter; Horst Teltschik; Colonel Wesley Martin, former US military; Senator Lucio Malan, Italian Senate; Alessandro Pagano MP; Antonio Razzi, Italian Senate; Gérard Deprez MEP; Ryszard Czarnecki, MEP; Tunne Kelam MEP; Lord Carlile, UK; Lord Clarke, UK; Lord Maginnis, UK; Lord Dholakia, UK
About Anne Khodabandeh (Singleton):
Middle East Strategy Consultants,
http://www.mesconsult.com
Autor of "Saddam's Private Army" and "The life of Camp Ashraf"
http://www.camp-ashraf.com
Paulo Casaca, Struan Stevenson and Alejo Vidal-Quadras lost their seats as MEPs over support for terrorism
European MEK Supporters Downplay ISIS Role in Iraq (aka Mojahedin Khalq, MKO, NCRI, Rajavi cult)
UNAMI: continued concerns about abuses committed by the PMOI/MeK leadership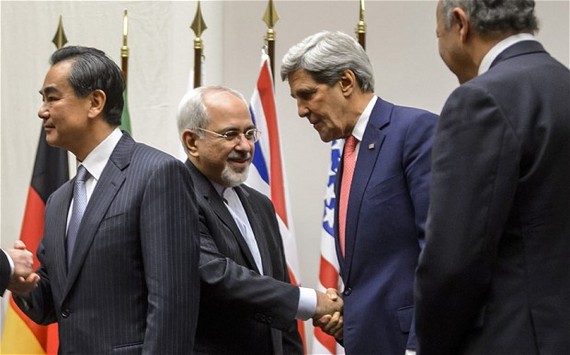 Massoud Khodabandeh: America Must Make Its Underlying Intentions Toward Iran Clear
***
Dear Washington: Kick Out This Iranian Militant Cult
Holly Dagres, Huffington Post, December 12 2014:… Maryam Rajavi's marriage to one of the original founders of the MEK symbolized the transformation from an organization to a "cult of personality." With the money provided by Iraqi President Saddam Hussein–they formed an alliance due to a deep disdain for the Iranian regime–to "construct self-sufficient camps" …
Discovering Iran (Women of Iran, Washington just doesn't get it)
Soraya Sepahpour-Ulrich, Foreign Policy Journal, November 08 2014:…In addition to the "Iran experts", Washington has found itself other sources of 'intelligence', foremost; the Mojahedeen Khalg (MEK) terrorist cult. This group feeds Washington information provided them by Israel. Previous to this assignment, the cult was busy fighting alongside Saddam …
ISIS supporter Maryam Rajavi attacks Obama from French parliament
Anne Khodabandeh (Singleton), Iran Interlink, November 01 2014: … When a supporter of ISIS sits in the French parliamentary building and attacks President Obama, the cracks are seriously beginning to show in the West's approach to resolving the whole Middle East situation. Observers may not be sufficiently informed to tell Western governments what to do in …
Azar (Mona) Hossein Nejad asks UNHCR to transfer her sister out of Camp Liberty
Azar Hossein Nejad, Hossin Nejad weblog, January 01 2015:…  I am contacting you to ask for your help regarding the situation of my sister, Zeinab Hossein Nejad, a 36 years old woman who is living in Camp Liberty in Baghdad, Iraq.  I never saw my parents or sister during my childhood and youth as all of them had to run for their lives. They left Iran along …  
European Conservatives line up with Iranian hardliners (Stevenson, Vidal-Quadras)
Farideh Farhi, Lobelog, April 22 2014: … members (some of them with links to the exiled Iranian opposition group, the Mujahadeen-e-Khalq (MEK), such as Spanish EPP member Alejo Vidal-Quadras and British ECR member Struan Stevenson) proposed amendments deleting the call for an opening of the EU office in Tehran, fully in line with the position of their supposed enemies — Iranian hardliners …
Zahra Moeini: Situation of women in Camp Liberty (Mojahedin Khalq, Rajavi cult)
Nejat Association reporting from , Ashraf news, April 21 2014: …  Massoud Rajavi has ordered the officials of the Camp to intensify the limitations against women especially after the revelations by Batoul Soltani and other dispatched members who bravely exposed the internal affairs especially the sexual scandals of the cult leader such as 'Salvation dancing' …