letters supporting Roald Sturla Næss assesment of MEK in Norwegian media
Various sources, January 05 2019:… Dear Roald Sturla Næss, former Norwegian ambassador to Iran. mek fought with Saddam Hussein during the Iraq war against Iran in the 1980s and currently being financed by Saudi Arabia and working closely with Iran's enemies also shows lack of legitimacy in the Iranian population", and I have to say it considered by most Iranians as an act of treason as well … 
Sad that Trump chooses confrontation rather than dialogue and cooperation, and the rearmament rather than disarmament in the Middle East #IranNuclearDeal
1- Reza Jebelli, Peyvand Rahaee, January 05 2019
Link to the source
Honorable Roald Sturla Næss, former Norwegian ambassador to Iran,
My name is Reza Jebelli. I am a former member of mek and a human rights activist living in Brussels. On June 1981, I was shoot and later arrested by Iranian security service and spent about five years in prison including two years in solitary confinement. I was working in the financial section of mek in Canada and the United States and spent many years in mek Camp Ashraf in Iraq. Recently, I came across few of your articles about Iran in "Today's Business" newspaper which I am subscribed. One article especially took my attention and have inspired me to write to you was the one about mek.
As you correctly expressed in your article, "Iranian see a new US coup and deployment of MEK as a worse option than today's regime".  I strongly believe that's exactly true considering the mek past forty years records of assassinations and terrorist activities in Iran, Iraq and Europe and as a former member, I must emphasize that presence of a former terrorist group, a cultish, undemocratic, completely illegitimate group in Norway not only is a threat to your country, but also a great threat to the European Union as a whole.
Dear Ambassador,
As you also mentioned, "mek fought with Saddam Hussein during the Iraq war against Iran in the 1980s and currently being financed by Saudi Arabia and working closely with Iran's enemies also shows lack of legitimacy in the Iranian population", and I have to say it considered by most Iranians as an act of treason as well.
Mek as an Anti-capitalist, anti-imperialist and anti-American, who targeted US-owned hotels, airlines and oil companies, and was responsible for assassination of six Americans in Iran.
Despite of mek terrorist past, however, has not stopped individuals such as John Bolton from receiving money from the group, despite MEK members and supporters facing criminal prosecution in the United States since 2001 FBI's three operations called, Eastern Money, Eastern Approach and Lion hunter.
As you have indicated, John Bolton's dream of regime change would be a nightmare for the region and especially for the people of Iran. By supporting a group considered so unfavorably and hated even by those who oppose the regime, Bolton works against himself and therefore a significant help to the regime to use Bolton's ties with the mek to rally the Iranian people behind the flag.
As an Iranian and a former mek and behalf of many ex-members, I would like to thank you for your courage and your stand against one of the worst terrorist cults in our time.
Respectfully,
Reza Jebelli
Brussels, Belgium
3/1/2019
–
2- Davood Baghervabd Arshad, No to terrorism and cults, January 05 2019
Link to the source
Letter of Ex-NCRI member to Mr. Roald Sturla Næss ex-ambassador of Norway to Iran in support of his views about Mek
Dear Mr. Roald Sturla Næss
I am Davood B. Arshad a UK educated Civil Engineer who was recruited by Mek while I was a university student in England in 1977.
I have recently read your very highly informative, deeply understood, thorough and influential analytical article published in Dagens Næringslivon on 27.11.2018 about an extremist Iranian Organization (Mek-PMOI) which I have served as a high ranking member and also member of its so called NCRI for more than 3 decades. no need to say that NCRI coupled with Maryam Rajavi's soft language are the show window of Mek to hide its extremism towards contemporary human's civilization, which has not only been able to convince Iranians but had little effect in Europe the last trench defending democracy and human rights…
Your honor,
I must admit that one very rarely comes across a factual political-social analyses about Mek that are not influenced by the Mek's highly financed propaganda machine, or their very highly paid lobbies that paves the ground to overlook the real nature of Mek. That's why as an insider to Mek with long years of involvement in its international propaganda machine, found your article very highly principled and genuine. Mek, to my experience, full forcedly goes against the authors of any article, critic of them, to force them to retreat from their principles by taking their conscience hostage, and your daring article must have been on the top of their agenda. Mek's well known tactic is branding any critic no matter who the person might be "an agent of the Iranian regime". The tactic that is even being used against members inside Mek. Which is the only answer of Mek to the critics.
Your honor,
Let me add that, 2018 was a year of hundreds of reports on Mek, a darling of Washington Conservatives which has set up what critics such as Retired Colonel Ylli Zyla, a former Albanian counter-terror and intelligence official that has become an MEK watcher describe as "a state within a state" inside Albania and their Mafia like atrocities against its dissident members as well as against the people of Albania, that not only shocked the Albanians but also caused great embarrassment for the Mek leader Maryam Rajavi and her guardian, "the US embassy" in Tirana.
Shocking Reports not only by almost all Albanian media but by even English Independent newspaper and also Channel 4 TV reporters each from a different angel, reported that:
"MEK are behaving in Albania like a mafia – breaking laws, blackmailing, paying people off, beating people, threatening defectors, accusing anyone who questions them of being an Iranian agent and controlling their members in the camp through Stalinist totalitarian methods and yet call themselves democrats that are in Albania to take democracy to Iran."
Members or rather ex-members like me who have been educated in Europe were exploited in order to deceive the West about the real nature of MEK. Mek in the last four decades that has been cut off from Iranian society due to their terrorism inside their country, collaboration with the Iraq's ruler Saddam Hossein, has learned how to deceive journalists, individuals, and uninformed politicians by staging shows to white wash their real nature and cultic behavior of cutting all members from outside world including from their children, parents, brothers and sisters ,…
These children are controlled by a group of Mek assassins that long before the present regime was established, have been in the business of assassinating US officials that before supporting Mek used to support the Shah of Iran.
The big questions are, why when you talk to these people inside MEK (of course at the presence of controlling members) they look so dedicated, so determined, so enthusiastic towards their well-orchestrated propaganda of defending democracy and freedom, but such determination does not buy them enough credit so that Maryam Rajavi would allow them to meet with people outside their cult, their families, a journalist, … alone. On the other hand, why Maryam Rajavi is so determined to hide such members?!! Why force them to be separated from their loved ones (from wife or husband and even their children)? How do they justify their full support for Sept 11 barbaric act, which when I objected to Mek's support and demanded leaving Mek, was sentenced to 10 years of imprisonment.
Your honor
I will be more than glad to put at your possession all my thirty years of inside experience about Mek.
Sincerely yours
Davood B. Arshad
Germany
Copies:
Dagens Næringslivon Newspaper editor in Chief
utgavesjef@dn.no
–
3- Ali Hussein Nezhad, Peyvand Rahaee, January 05 2019
Link to the source
Mr. Roald Ness (Roald Næss) Norway's Ambassador to Iran between 2007 and 2011
Congratulations and greetings of the New Year 2019 on you and the people of Norway,
I am Ali Hussein Nezhad, a former member of the Mojahedin Organization of Iran (MEK- MKO- PMOI) who has been working in the political and foreign affairs departments of this organization for thirty years. I read Your article on 27/11/2018 in the Norwegian Multidisciplinary newspaper Dagens Naeringsliv  that you rightly emphasized that the Mojahedin organization MEK There is no base among the people of Iran and I hear that you and the newspaper have been attacked by the propagandas of organization for this reason.
I thank you and support you because of this fact and the disclosure of the truth that you yourself observed and touched inside of Iran and thank the officials of the newspaper. Dagens Naeringsliv Who have published this realistic article; I bring to your notice the following facts, which I myself have seen for many years, inside and outside the organization:
After I saw that the MKO was not a political organization, it became a special religious sect that does not have any popular base inside or outside of Iran, even among Iranian opposition groups, but it is the general Iranian people who hate the sect. Now, this sect is nothing but encouragement to attack Iran and launch another devastating war in the region, a war that is even worse and more devastating than the former war in Iraq. In the same vein, in recent months, the sect has been working with Israel to develop terrorist scenarios against itself and attribute it to the Iranian regime to prepare the ground for this war as well as to raise it up.
The leadership of this organization, with its becoming a cult known for many years by Europe and the US as a terrorist sect, witnessed millions of dollars of Iraqi oil donations provided by the Saddam Hussein government and I, as an Arabic translator of leadership the organization in Iraq. And now also the profits made from the massive investments of those monies and donations of some Arab countries distribute the region among their lobbies in the West to support and defend their war-torn goals, a goal which was by no means supported by the Iranian people. They are a particular sect with ideological and eclectic ideas combined with Shiite Islamic religious thoughts and Western and communist thoughts, especially Stalinism, that have completely lost their base among the Iranian people.
Since 1989, the leadership of the MKO has ordered all of us to divorce our spouses and prohibit any form of marriage and even thought of it for members of the organization with a variety of repressive methods.
In this sect, thought, and the spirit and body of forces are placed in the monopoly of the leader and any arbitrariness has been deprived of individuals, and even the thinking of individuals is continuously controlled by day-to-day supervision of the organization of the sect and the thinking of except The leader of the sect is forbidden, and the critique of leadership as a crime is severely suppressed.
So far, more than a thousand members and cadres and officials of the Mojahedin organization have been separated from it, many of them are women, some of them members of the Organization's Leadership Council, who uncovered many of the scandals of the leader of the organization, Masoud Rajavi, wife of Maryam Rajavi's wife. . The detainees of the organization have also exposed a large number of prisons and torture and killing of opposition leaders in the organization's headquarters in Iraq.
All individuals of this organization are deprived of any contact and communication with their families, and the use of any communication means, including radio and television channels, the Internet and the mobile, is strictly prohibited for members of the organization and is only available to the leadership and authorities. Which have specific organizational communications missions.
In addition, each of our detainees inside the organization has witnessed many cases of imprisonment and torture, and even the killing of members of the opposition against its leadership policies in the Iraqi organization's offices and the daily violations of human rights by its leaders, Detailed and documented disasters, and we have repeatedly written and published the names of the victims and the torturers of this sect and have been made available to international human rights organizations.
Under the official position of the French government towards the PMOI The French Foreign Ministry spokeswoman Romain Nadal said two years ago and has repeatedly emphasized:
" The position of France towards the PMOI is very clear. The organization is known for violent acts, and in France, the PMOI as an organization has no legitimacy. Because of its violent structure and the lack of democratic ties within it, it has sectarian functions and functions. "
I and many members of the secession, each of whom were somehow able to escape the sectarian and repressive organization's jail, was officially threatened with murder in the streets of Europe by its leader, Massoud Rajavi. He announced to all his people that they could kill any members of the sect who are exposing the truths they saw in their organization, whatever they can and in any country. His message on this subject is on television and official sites MEK Broadcast and published and still available on these sites.
I wish you success in serving human rights and ethics and humanity and maintaining the respect and dignity of the pen and journalism.
–
4- Ghafur Fattahian, Peyvand Rahaee, January 05 2019
Link to the source
Mr. Ambassador Roald Ness, greetings and with the congratulations of the New year 2019 on you and the people of Norway;
Before any point, I express my gratitude and thanks to you for exposing the dirty nature of the PMOI or the Rajavi cult.
Mr. Ambassador
I am Ghafur Fattahian for more than twenty years at the headquarters of this organization in Iraq, and in fact I could say that I was like a captive who, at the end, tried and died to death with the help of US troops I was able to escape in Iraq at the Camp Ashraf in Iraq and now, luckily, I live in France.
Mr. Ambassador Roald Ness
The PMOI is the same terrorist and anti-human sect that is led by Maryam Ghajar and Massoud Rajavi with the false slogan of democracy, which I can certainly say that the organization's anti-human crime against its members and its homeland has not been seen in Iranian history.
Mr. Ambassador
Did you know that we did not have all the members of the organization inside the former Camp Ashraf any access to the radio and telephone and the Internet and television, and even the book, and in the former Camp Ashraf in Iraq, more than 99 percent of our members of the MKO (Rajavi Sect) We did not have a mobile phone and did not know what it was doing? The use of mobile phones for people is now forbidden in the organization's other headquarters in Albania, and it is explicitly mentioned to all those who call the Ministry of Information of the Iranian regime!!
Mr. Ambassador
At Camp Ashraf, we spent an average of 18 hours a day working for 18 hours, most of them suffering from severe illness due to lack of sleep and food, and during the day, all the people with the smallest impediment they were going to start to snooze. And even this nap should be far from the eyes of the organization's officials, otherwise it would be subject to severe audits and ill-fated cases.
In the internal relations of the Mojahedin organization (Rajavi sect), it is forbidden to love and think about home and family and expressing family affections and any communication with family members even inside the organization, and each person should have all the details of what is in his mind. He has brought her mind, especially the remembrance of her former wife, or the slightest sense of sex in her mind at a meeting called "Weekly Ghosts", and everyone should attend these sessions to face the most ruthless swears.
Mr. Ambassador
In the garrison of Ashraf, there was a dreaded prison that, after the arrival of US forces in Camp Ashraf, it was cleaned up at night with a loader, so that there was no trace … In this jail and another place at Camp Ashraf called the 2nd Axis in 1994 and 1995, the authorities arrested and imprisoned more than a thousand dissident members who criticized Rajavi and his policy, which I knew most of their prisoners and their guards, and witnessed these arrests.
Dozens of people are not tortured and killed, or they have committed suicide through brutal tortures and physical and psychological pressures, including those of Jalil Zamaneh, Hamzeh Rahimi, Ghorbanali Torabi and Shamsollah Golmohammadi. There are dozens more.
Mr. Ali Imami, who was over thirty years old, tortured so much that he was unable to speak.
Shamsollah Gul Mohammadi, who was traumatized by the torture and imprisonment of the waist and unable to walk, walked on a cane with a power cord, then announced that he had committed suicide.
Ali Reza Taherlou was executed several times in prison in connection with the prison conditions and the severity of the torture by Rajavi agents in the Ashraf garrison, but each time he was saved from death by his friends in prison, and eventually expired in 2013 at Camp Ashraf. Suspiciously killed.
I see dozens and hundreds of other names with names and qualifications, but here they are not included in the description, and I am ready to testify to all the statements in any court, and to testify and whatever I have for myself and my other friends over the course of these twenty years. I would like to make a statement and to prove my words and writings and my friends in these years alone.
Thanks
Ghafur Fattahian – Paris – France
(End)
***

Photo Exhibition Press Club, Brussels – International Terrorism Mojahedin Khalq (MEK, NCRI, Rajavi cult) 
Also read:
http://iran-interlink.org/wordpress/ex-members-accuse-maryam-rajavi-of-coordinating-sexual-abuse/
Arron Merat: Ex members accuse Maryam Rajavi of coordinating routine sexual abuse
Arron Merat, The Guardian, December 01 2018:… Ex members accuse Maryam_Rajavi of coordinating routine sexual abuse. Many of these women lost their wombs.They fought for the Iranian revolution – and then for Saddam Hussein. The US and UK once condemned them. But now their opposition to Tehran has made them favourites of Trump White House hardliners … 
Terrorists, cultists – or champions of Iranian democracy? The wild wild story of the MEK
My MEK @gdnlongread (audio)

Ex members accuse @Maryam_Rajavi of coordinating routine sexual abuse. Many of these women lost their wombs.https://t.co/vjMzYaV1he

MPs @BobBlackman @amessd_southend @offord @tobyperkinsmp Villiers & @RogerGodsiff, why do you lend her your support?

— Arron Merat (@a_merat) November 30, 2018
Terrorists, cultists – or champions of Iranian democracy? The wild wild story of the MEK – podcast
They fought for the Iranian revolution – and then for Saddam Hussein. The US and UK once condemned them. But now their opposition to Tehran has made them favourites of Trump White House hardliners
Text: 
http://iran-interlink.org/wordpress/terrorists-cultists-or-champions-of-iranian-democracy-the-wild-wild-story-of-the-mek/
Terrorists, cultists – or champions of Iranian democracy? The wild wild story of the MEK
Arron Merat, The Guardian, London, 09 november 2018:… When we spoke recently, Soltani accused Maryam Rajavi of helping Massoud to abuse female MEK members over the years. "[Massoud] Rajavi thought that the only achilles heel [for female fighters] was the opposite sex," Soltani told me. "He would say that the only reason you women would leave me is a man. So, I want all of your hearts." Soltani, who was one of three women to speak … 
Sir David Amess MP, paid head lobby for Mojahedin khalq terrorists
(aka Maryam Rajavi cult, MKO, MEK, Saddam's private army)
in British Parliament
Terrorists, cultists – or champions of Iranian democracy? The wild wild story of the MEK
Maryam Rajavi in Tirana, Albania in September 2017. Photograph: NurPhoto via Getty
They fought for the Iranian revolution – and then for Saddam Hussein. The US and UK once condemned them. But now their opposition to Tehran has made them favourites of Trump White House hardliners.
By Arron Merat
Mostafa and Robabe Mohammadi came to Albania to rescue their daughter. But in Tirana, the capital, the middle-aged couple have been followed everywhere by two Albanian intelligence agents. Men in sunglasses trailed them from their hotel on George W Bush Road to their lawyer's office; from the lawyer's office to the ministry of internal affairs; and from the ministry back to the hotel.
The Mohammadis say their daughter, Somayeh, is being held against her will by a fringe Iranian revolutionary group that has been exiled to Albania, known as the People's Mujahedin of Iran, or MEK (Mujahedin-e Khalq). Widely regarded as a cult, the MEK was once designated as a terrorist organisation by the US and UK, but its opposition to the Iranian government has now earned it the support of powerful hawks in the Trump administration, including national security adviser John Bolton and the secretary of state, Mike Pompeo.
Somayeh Mohammadi is one of about 2,300 members of the MEK living inside a heavily fortified base that has been built on 34 hectares of farmland in north-west Albania. Her parents, who were once supporters of the group, say that 21 years ago, Somayeh flew to Iraq to attend a summer camp and to visit her maternal aunt's grave. She never came back.
The couple have spent the past two decades trying to get their daughter out of the MEK, travelling from their home in Canada to Paris, Jordan, Iraq and now Albania. "We are not against any group or any country," Mostafa said, sitting outside a meatball restaurant in central Tirana. "We just want to see our daughter outside the camp and without her commanders. She can choose to stay or she can choose to come home with us." The MEK insists Somayeh does not wish to leave the camp, and has released a letter in which she accuses her father of working for Iranian intelligence.
"Somayeh is a shy girl," her mother said. "They threaten people like her. She wants to leave but she is scared that they will kill her."
Since its exile from Iran in the early 1980s, the MEK has been committed to the overthrow of the Islamic republic. But it began in the 1960s as an Islamist-Marxist student militia, which played a decisive role in helping to topple the Shah during the 1979 Iranian revolution.
Anti-capitalist, anti-imperialist and anti-American, MEK fighters killed scores of the Shah's police in often suicidal street battles during the 1970s. The group targeted US-owned hotels, airlines and oil companies, and was responsible for the deaths of six Americans in Iran. "Death to America by blood and bonfire on the lips of every Muslim is the cry of the Iranian people," went one of its most famous songs. "May America be annihilated."
Such attacks helped pave the way for the return of the exiled Ayatollah Ruhollah Khomeini, who quickly identified the MEK as a serious threat to his plan to turn Iran into an Islamic republic under the control of the clergy. The well-armed middle-class guerrillas, although popular among religious students and intellectuals, would prove to be no match for Khomeini's organisation and ruthlessness.
Following the revolution, Khomeini used the security services, the courts and the media to choke off the MEK's political support and then crush it entirely. After it fought back, killing more than 70 senior leaders of the Islamic republic – including the president and Iran's chief justice – in audacious bomb attacks, Khomeini ordered a violent crackdown on MEK members and sympathisers. The survivors fled the country.
Saddam Hussein, who was fighting a bloody war against Iran with the backing of the UK and the US, saw an opportunity to deploy the exiled MEK fighters against the Islamic republic. In 1986, he offered the group weapons, cash and a vast military base named Camp Ashraf, only 50 miles from the border with Iran.
For almost two decades, under their embittered leader Massoud Rajavi, the MEK staged attacks against civilian and military targets across the border in Iran and helped Saddam suppress his own domestic enemies. But after siding with Saddam – who indiscriminately bombed Iranian cities and routinely used chemical weapons in a war that cost a million lives – the MEK lost nearly all the support it had retained inside Iran. Members were now widely regarded as traitors.
Isolated inside its Iraqi base, under Rajavi's tightening grip, the MEK became cult-like. A report commissioned by the US government, based on interviews within Camp Ashraf, later concluded that the MEK had "many of the typical characteristics of a cult, such as authoritarian control, confiscation of assets, sexual control (including mandatory divorce and celibacy), emotional isolation, forced labour, sleep deprivation, physical abuse and limited exit options".
After the US invasion of Iraq, the MEK launched a lavish lobbying campaignto reverse its designation as a terrorist organisation – despite reports implicating the group in assassinations of Iranian nuclear scientists as recently as 2012. Rajavi has not been seen since 2003 – most analysts assume he is dead – but under the leadership of his wife, Maryam Rajavi, the MEK has won considerable support from sections of the US and European right, eager for allies in the fight against Tehran.
In 2009, the UK delisted the MEK as a terror group. The Obama administration removed the group from the US terror list in 2012, and later helped negotiate its relocation to Albania.
At the annual "Free Iran" conference that the group stages in Paris each summer, dozens of elected US and UK representatives – along with retired politicians and military officials – openly call for the overthrow of the Islamic republic and the installation of Maryam Rajavi as the leader of Iran. At last year's Paris rally, the Conservative MP David Amess announced that "regime change … is at long last within our grasp". At the same event, Bolton – who championed war with Iran long before he joined the Trump administration – announced that he expected the MEK to be in power in Tehran before 2019. "The behaviour and the objectives of the regime are not going to change and, therefore, the only solution is to change the regime itself," he declared.
The main attraction at this year's Paris conference was another longtime MEK supporter, former New York mayor Rudy Giuliani, now Donald Trump's lawyer. "The mullahs must go. The ayatollah must go," he told the crowd. "And they must be replaced by a democratic government which Madam Rajavi represents." Giuliani also praised the work of MEK "resistance units" inside Iran, that he credited with stoking a recent wave of protests over the struggling economy. "These protests are not happening by accident," he said. "They're being coordinated by many of our people in Albania." (Giuliani, Bolton and the late John McCain are among the US politicians who have travelled to Albania to show support for the MEK.)
Meanwhile, back in Albania, the MEK is struggling to hold on to its own members, who have begun to defect. The group is also facing increased scrutiny from local media and opposition parties, who question the terms of the deal that brought the MEK fighters to Tirana.
It would be hard to find a serious observer who believes the MEK has the capacity or support within Iran to overthrow the Islamic republic. But the US and UK politicians loudly supporting a tiny revolutionary group stranded in Albania are playing a simpler game: backing the MEK is the easiest way to irritate Tehran. And the MEK, in turn, is only one small part of a wider Trump administration strategy for the Middle East, which aims to isolate and economically strangle Iran.
_
Before the MEK could become a darling of the American and European right, it had to reinvent itself. Democracy, human rights and secularism would become the group's new mantra – as its leader, Maryam Rajavi, renounced violence and successfully repositioned an anti-western sect as a pro-American democratic government-in-waiting.
The long march to respectability began with the US invasion of Iraq in 2003. The war toppled Saddam Hussein, the MEK's patron and protector, but it brought the group into direct contact with US officials – who would soon be looking for additional ammunition against Iran.
The US had designated the MEK as a terrorist group in the late 1990s, as a goodwill gesture toward a new reformist government in Tehran. When George W Bush accused Saddam Hussein of "harbouring terrorists" in a 2002 speech that made the case for invading Iraq, he was actually referring to the MEK. But in the early days of the US occupation of Iraq, a row erupted inside the White House over what to do with the 5,000 MEK fighters inside their base at Camp Ashraf.
Members of the MEK near Camp Ashraf in the 90s. Photograph: Alamy
Condoleezza Rice, the US secretary of state, argued that the MEK was on the list of terrorist organisations and should be treated as such. But Iran hawks, including then secretary of defence, Donald Rumsfeld, and vice-president Dick Cheney, argued that the MEK should be used as a weapon against the Islamic republic – the next target in the neoconservative roadmap for remaking the Middle East. ("Boys go to Baghdad, but real men go to Tehran," was their half-joking refrain.)
Rumsfeld's faction won out. Although the group was still listed as a terrorist organisation, the Pentagon unilaterally designated MEK fighters inside Camp Ashraf as "protected persons" under the Geneva conventions – officially disarmed, but with their security effectively guaranteed by US forces in Iraq. The US was protecting a group it also designated as terrorists.
There is no doubt that US hawks regarded the MEK as a weapon in the fight against Iran: as early as May 2003, the same month that Bush famously declared "mission accomplished" in Iraq, the New York Times reported that "Pentagon hardliners" were moving to protect the MEK, "and perhaps reconstitute it later as a future opposition organisation in Iran, somewhat along the lines of the US-supported Iraqi opposition under Ahmed Chalabi that preceded the war in Iraq". In 2003, the Bush administration refused an offer, signed off by Iran's supreme leader, Ali Khamenei, to hand over MEK leaders in Iraq in exchange for members of the military council of al-Qaida and relatives of Osama bin Laden, who had been captured by Iran as they fled Afghanistan after September 11.
As the US occupation of Iraq collapsed into a nightmarish civil war, the American right increasingly blamed Iran for the country's disintegration. Senior politicians openly called for bombing the Islamic republic, amid growing panic over Iran's nuclear programme – the existence of which had first been exposed by the MEK in what the BBC called a "propaganda coup" for the group. (Several experts on Israeli intelligence have reported that Mossad passed these documents to the MEK.) By 2007, US news outlets were reporting that Bush had signed a classified directive authorising "covert action" inside Iran.
Between 2007 and 2012, seven Iranian nuclear scientists were attacked with poison or magnetic bombs affixed to moving cars by passing motorcyclists; five were killed. In 2012, NBC news, citing two unnamed US officials, reported that the attacks were planned by Israel's foreign intelligence agency and executed by MEK agents inside Iran. An MEK spokesperson called this a "false claim … whose main source is the mullahs' regime".
It was around this time that the MEK began working to remake its image in the west. Groups associated with the MEK donated to political campaigns, blanketed Washington with advertisements and paid western political influencers fees to pen op-eds and give speeches – and to lobby for its removal from the list of designated terrorist organisations.
A stupendously long list of American politicians from both parties were paid hefty fees to speak at events in favour of the MEK, including Giuliani, John McCain, Newt Gingrich and former Democratic party chairs Edward Rendell and Howard Dean – along with multiple former heads of the FBI and CIA. John Bolton, who has made multiple appearances at events supporting the MEK, is estimated to have received upwards of $180,000. According to financial disclosure forms, Bolton was paid $40,000 for a single appearance at the Free Iran rally in Paris in 2017.
A handful of UK politicians have attended two or more of the MEK's Paris events in the past three years, including the Conservatives Bob Blackman and Matthew Offord, and the Labour MPs Roger Godsiff and Toby Perkins. The Conservative MP and former minister Theresa Villiers has attended the past two annual Paris events. So has David Amess, the Conservative MP for Southend West – the MEK's loudest champion in the UK parliament, who has also travelled to the US to speak at a rally in support of the group. (All of the MPs declined to reply to questions about their attendance.)
The other British attendees at this year's Paris rally included three peers and five former MPs, including Mike Hancock, who resigned from the Liberal Democrats after admitting inappropriate behaviour with a constituent, and Michelle Thomson, who was forced to resign the SNP whip in 2015 in a controversy over property deals. The former Bishop of Oxford, John Pritchard, was also there, carrying a petition in support of the MEK signed by 75 bishops, including the former Archbishop of Canterbury Rowan Williams.
At this year's event, flanked by union jacks and "#RegimeChange" signs, Villiers spoke of the importance of women's rights, "paid tribute" to Maryam Rajavi – who is barred from entering the UK – and pledged support for her "just cause" in seeking to create "an Iran which is free from the brutal repression of the mullahs". In a carefully stage-managed performance, Rajavi laid flowers and wrote a tribute in an enormous yearbook of MEK martyrs. "The time has come for the regime's overthrow," she said. "Victory is certain, and Iran will be free."
One day after the conference, the MEK accused Tehran of plotting a bomb attack against the event, following the arrest of four suspects – including an unnamed Iranian diplomat – in Belgium, Germany and France. Iran's foreign minister, Mohammad Javad Zarif, rejected claims of Iran's involvement and described the accusations as a "sinister false flag ploy".
Even as the MEK successfully amassed political allies in the west, its security in Iraq eroded as US troops departed. Between 2009 and 2013, Iraqi security forces raided the MEK base at least twice, killing about 100 people. Nouri al-Maliki, then the prime minister of Iraq – whose ambassador to the US called the group "nothing more than a cult" – insisted it leave the country.
Daniel Benjamin, who was then the head of counter-terrorism at the state department, told me that the US decided to remove the MEK from the list of foreign terrorist organisations not because it believed it had abandoned violence, but to "avoid them all getting killed" if it remained in Iraq. After the MEK was no longer designated a terrorist group, the US was able to convince Albania to accept the 2,700 remaining members – who were brought to Tirana on a series of charter flights between 2014 and 2016.
The group bought up land in Albania and built a new base. But the move from Iraq to the relative safety of Albania has precipitated a wave of defections. Those with means have fled the country to the EU and the US, but around 120 recent MEK escapees remain in Tirana with no right to work or emigrate. I spoke to about a dozen defectors, half of whom are still in Albania, who said that MEK commanders systematically abused members to silence dissent and prevent defections – using torture, solitary confinement, the confiscation of assets and the segregation of families to maintain control over members. In response to these allegations, an MEK spokesperson said: "The individuals who are described as 'former members' were being used as part of a demonisation campaign against the MEK."
The testimony of these recent defectors follows earlier reports from groups such as Human Rights Watch, which reported former members witnessed "beatings, verbal and psychological abuse, coerced confessions, threats of execution and torture that in two cases led to death".
–
The MEK grew out of Iran's Liberation Movement, an Islamic-democratic "loyal opposition" established in 1961 by the supporters of Mohammad Mossadegh, the prime minister ousted in a 1953 coup orchestrated by Britain and the US. The movement called for national sovereignty, freedom of political activity and the separation of mosque and state. The MEK cleaved to these traditions, but responded to the growing repression of the Shah throughout the 1960s and 70s by rejecting nonviolence.
At the time, the MEK, whose members were largely idealistic middle-class students, combined Islamism with Marxist doctrine. They reinterpreted the Qur'anic passages that undergirded their Shia faith as injunctions to socialise the means of production, eliminate the class system and promote the struggles of Iran's ethnic minorities. Steeped in thinkers such as Frantz Fanon and Régis Debray, they expressed solidarity with national liberation movements in Algeria, Cuba, Palestine and Vietnam. Quoting Lenin's famous pamphlet, the MEK posed the question: "What Is to Be Done?" "Our answer is straightforward," the MEK wrote: "Armed struggle."
Rajavi was among 69 members of the MEK tried in 1972 by a military tribunal for plotting acts of terrorism. "The ruling class is on its deathbed," he told the tribunal. When the prosecutor interrupted him to ask why he had acquired weapons, Rajavi replied: "To deal with the likes of you."
Newt Gingrich delivers a speech during the Free Iran rally in Paris in July 2016. Photograph: NurPhoto via Getty
Of the 11 members of the MEK central committee tried in 1972, nine were immediately executed and one remained in jail. When Rajavi emerged from prison in 1979, three weeks before the Iranian revolution, he was the undisputed leader of Iran's most deadly underground rebel group.
The MEK played an important role in the 1979 revolution, seizing the imperial palace and doing much of the fighting to neutralise the police and the army. Two days after the revolution, Massoud Rajavi, who was 30, met the 77-year-old supreme leader. The two did not hit it off. "I met Khomeini," Rajavi told a journalist in 1981. "He held out his hand for me to kiss, and I refused. Since then, we've been enemies."
Khomeini saw the MEK as a threat to his power, barring Rajavi from running for president and casting his organisation as an enemy of Islam. Armed members of the newly created Islamic Revolutionary Guard Corps (IRGC) disrupted MEK events, burned its literature and beat up its members. Without political power, the MEK relied on street protests. Hundreds of thousands of Iranians attended its rallies, which the courts soon banned.
In response, the MEK and the president, Abolhassan Banisadr, who was also antagonistic to Khomeini, organised two days of protests across 30 cities – forcing Khomeini to go on television to reiterate the ban. The MEK, he said, were "waging war on God". Other clerics warned that demonstrators would be shot on sight. On 20 June 1981, the MEK organised a mass protest of half a million people in Tehran, with the aim of triggering a second revolution. The clerics were true to their word: 50 demonstrators were killed, with 200 wounded. Banisadr was removed from office and a wave of executions followed.
Over the following months and years, the violence escalated. Khomeini rounded up thousands of MEK supporters – while his loyalists launched waves of mob violence against MEK members and sympathisers.
By December, the regime had executed 2,500 members of the MEK. The group counter-attacked with a spate of assassinations and suicide bombings against Friday-prayer leaders, revolutionary court judges and members of the IRGC. "I am willing to die to help hasten the coming of the classless society; to keep alive our revolutionary tradition; and to avenge our colleagues murdered by this bloodthirsty, reactionary regime," wrote one MEK fighter, Ebrahimzadeh, who killed 13 IRGC and Ayatollah Sadduqi, a close advisor to Khomeini, by detonating a hand grenade in a suicide attack in July 1982.
By the mid-1980s, thousands of people labelled as MEK had been executed or killed in street battles by the Islamic Republic of Iran.
This was the time when Rajavi accepted Saddam's offer to fight Iran from the safety of Iraq. Over the next few years, Rajavi launched an "ideological revolution", banning marriage and enforcing mandatory "eternal" divorce on all members, who were required to separate from their husbands or wives. He married one of the new divorcees, Maryam Azodanlu, who became, in effect, his chief lieutenant and took his name.
For Saddam, the MEK was a useful, but disposable, tool in his war against Iran. The MEK, however, was totally dependent on the Iraqi leader. In addition to cash and arms, he sent Iranian prisoners of war to Rajavi as new recruits. "The whole world was Camp Ashraf," said Edward Tramado, one of these prisoners, remembering his indoctrination. "Nothing else had any meaning for me," recalled Tramado, who now lives in Germany. "I was living in a delusional world. Even though I knew I had a mother who was waiting for me, my entire world had become what they had constructed for me."
In July 1988, six days after the ceasefire that officially ended the Iran-Iraq war, the MEK launched a suicidal mission deep into Iranian territory, dubbed Operation Eternal Light. Once again, Rajavi predicted his actions would spark another revolution. "It will be like an avalanche," Rajavi told the fighters he was about to send to their deaths. "You don't need to take anything with you. We will be like fish swimming in a sea of people. They will give you whatever you need."
The mission would end in a massacre: hapless MEK fighters were lured into an ambush by the Iranian army, which crushed them with minimal effort. One Iranian soldier who took part in the operation recently described it to me. Mehrad, who volunteered in 1987 at the age of 15, recalled that his division, which had fought against Iraqi soldiers on the southern front, was redeployed to the north in July 1988 to repel a new assault from Iraq. His division was sent to a location near the city of Kermanshah, about 111 miles (180km) from the border with Iraq. Mehrad and his fellow soldiers were surprised to hear that enemy soldiers had managed to make such a deep incursion into Iran. "We thought our army had given up," he said.
When he arrived, Mehrad discovered that the enemy was the MEK – which had been led into a trap. "Their military strategy was very stupid," he told me. "They just drove down the Tehran highway. It was like if the French army wanted to invade England and they just drove down the motorway from Dover to London."
"We very quickly killed thousands of them," Mehrad said. "There were piles of bodies on either side of the road. What was interesting to us was that many of them were women." Some MEK took cyanide rather than be captured alive. The MEK subsequently claimed that 1,304 of its members were martyred, and another 1,100 returned to Iraq injured.
The survivors were tried on the spot and quickly executed; Mehrad watched as hundreds were hanged at gallows erected in the nearby town of Eslamabad. Khomeini then used the failed invasion as a pretext for the mass execution of thousands of MEK and other leftists in Iranian jails. Amnesty estimates that more than 4,500 people were put to death, and some sources say the numbers were even higher.
–
Eternal Light marked a major turning point for the MEK. Inside the barbed wire of Camp Ashraf, as the reality of indefinite exile sank in, a traumatised and grief-stricken membership turned against itself under the paranoid leadership of Rajavi. Several former members told me that after the bloody defeat, Massoud Rajavi cast himself as the representative of al-Mahdi, the 12th Imam who was "hidden" in the 9th century and who, according to Iranian Shia, will return alongside Jesus to bring peace and justice to the world.
Outside Camp Ashraf, the MEK continued to stage cross-border attacks against Iran, and helped Saddam to crush uprisings against his rule after his defeat by the US in the 1990 Gulf war. In March 1991, Saddam deployed the MEK to help quell the armed Kurdish independence movement in the north. According to the New York Times, Maryam Rajavi told her fighters: "Take the Kurds under your tanks, and save your bullets for the Iranian revolutionary guards." The MEK vehemently denies it participated in Saddam's campaigns to put down the Shia and Kurdish rebellions, but an Iraqi human rights tribunal has indicted MEK leaders for their role in suppressing the uprisings.
Karwan Jamal Tahir, the Kurdistan regional government's high representative in London, was a fighter for the Kurdish peshmerga in 1991. He told me that he remembers how the MEK arrived in the town of Kalar, about 93 miles (150km) south-east of Kirkuk, just after Saddam had lost control of the north of Iraq after the first Gulf war. "They came in Saddam's tanks," he said. "We thought they were returning peshmerga because the tanks were covered with portraits of Kurdish leaders … but they opened fire on the town … It was a big atrocity."
Maryam Rajavi and Rudy Giuliani at a ceremony in Tirana in March marking the Iranian new year. Photograph: Alamy
In the next decade, the MEK continued to fight against Iran. In 1992, the group launched concurrent attacks on Iranian diplomatic missions in 10 countries, including Iran's permanent mission to the UN in New York, which was invaded by five men with knives. The MEK also settled more personal scores. In 1998, an assassin killed Asadollah Lajevardi, the former warden of Evin prison who had personally overseen the executions of thousands of MEK members.
Back at Camp Ashraf, commanders would tell wavering members that if they escaped, they would face certain death at the hands of either Saddam or the Iranian authorities. "We were far away from the world," one member, who only escaped the MEK after the move to Albania, told me. "We had no information. No television, no radio." Instead, within the camp, they had "Mojahedin television", which consisted of looped speeches by Maryam and Massoud Rajavi, played "all day long".
Rajavi told his followers that the failure of Eternal Light was not a military blunder, but was instead rooted in the members' thoughts for their spouses; their love had sapped their will to fight. In 1990, all couples inside the camp were ordered to divorce – and women had their wedding rings replaced by pendants engraved with Massoud's face. Spouses were separated, and their children were sent to be "adopted" by MEK supporters in Europe.
MEK commanders demanded that all members publicly reveal any errant sexual thoughts. Manouchelur Abdi, a 55-year-old who also left the MEK in Albania, told me that the confession sessions used to take place every morning. Even feelings of love and friendship were outlawed, he says. "I would have to confess that I missed my daughter," he says. "They would shout at me. They would humiliate me. They would say that my family was the enemy and missing them was strengthening the hand of the mullahs in Tehran."
Another recent defector, Ali (not his real name) showed me scars on his arms and legs from what he described as weeks of torture after he first joined the group in the early 1990s, including cigarette burns on his arms. When it was over, he said, he was taken to Baghdad to meet the leader. "They took us into a big hall. Massoud Rajavi was sitting there with a group of women," Ali recalled. "[Rajavi said] 'If any of you say one word to any one … One word, if any of this is exposed, reaches anyone else's ears, or if you talk about leaving, you'll be delivered to [Saddam's] intelligence service immediately.'"
Batoul Soltani joined the MEK in 1986 with her husband and infant daughter. At first, her family was able to live together, but in 1990, she says she was forced to divorce and give up her five-year-old daughter and newborn son, who were sent abroad to be raised by MEK sympathisers. Soltani alleges that she was forced to have sex with Massoud Rajavi on multiple occasions, beginning in 1999. She says that the last assault was in 2006, the year that she escaped from Camp Ashraf and a time when Rajavi had not been seen in public for three years. When we spoke recently, Soltani accused Maryam Rajavi of helping Massoud to abuse female MEK members over the years. "[Massoud] Rajavi thought that the only achilles heel [for female fighters] was the opposite sex," Soltani told me. "He would say that the only reason you women would leave me is a man. So, I want all of your hearts."
Soltani, who was one of three women to speak about sexual abuse inside the MEK in a 2014 documentary aired on Iranian television, alleged that Rajavi had hundreds of "wives" inside the camp.
Another former female member, Zahra Moini, who served as a bodyguard for Maryam Rajavi, told me that women were threatened with punishment if they did not divorce their husbands and "marry" Massoud. "Maryam was involved in this sexual abuse, she used to read the vows to allow for the marriage to be consummated," Moini said, in a telephone interview from Germany.
"Those who didn't accept to marry would be disappeared. I was told that if I didn't divorce [my husband], I would end up in Ramadi prison and I would have to sleep with the Iraqi generals every night." (In response to questions about these allegations, an MEK spokesperson said: "The mullahs' propaganda machine has been churning out sexual libels against the resistance and its leader for the past 40 years.")
Two other female defectors, Zahra Bagheri and Fereshteh Hedayati, have alleged that they were given hysterectomies without their consent in the Camp Ashraf hospital, under the pretext they were being operated on for minor ailments. In the eccentric ideological language of the group, the women say the procedure was retrospectively justified to victims as representing "the peak" of loyalty to their leader.
Hedayati, who survived the massacres of Operation Eternal Light, joined the MEK as a 22-year-old in 1981 with her husband, who is still inside the group. "They said I had a cyst," she told me. "But they also took out my womb. They told me that it meant that I had an even stronger connection to our ideological leader." Hedayati, who left the group in Iraq and now lives in Norway, says she was never sexually abused, but was "brainwashed" by the group into divorcing her husband, and alleges that more than 100 other women were sterilised by MEK doctors. "I always ask myself why they did this to us," Bagheri said. "Of course, to take away our futures."
Between an escape attempt in 2001 and her exit from the MEK in 2013, Hedayati says she was subject to extraordinarily harsh treatment by her commanders. "They said I was a lesbian," she says. "They spat on me, they beat me, they locked me up. I was put in jail, in solitary confinement."
–
Albania ostensibly accepted the MEK members for humanitarian reasons – but the country's leaders may have seen an opportunity to curry favour with the US government, which had seen its offers rejected by various other European states. "They were the only ones who would take them," the former state department official Daniel Benjamin has said.
Olsi Jazexhi, a professor of history at the University of Durres critical of the government's decision to accept the MEK fighters, says that Albanian politicians hoped the deal would lead the US to turn a blind eye to their own corruption. "The MEK is a card which gives them leverage with the United States," he said. "They think that by taking the MEK, the Americans will leave their business alone." (A secret US state department cable from 2009, published by WikiLeaks, said that the country's three major parties "all have MPs with links to organised crime … Conventional wisdom, backed by other reporting, is that the new parliament has quite a few drug traffickers and money launderers.")
For the Trump administration, the MEK is a valuable asset in the escalating regional conflict between Saudi Arabia and Iran. This summer, Trump abruptly pulled out of the Iran nuclear agreement and announced new sanctions, triggering a currency collapse and four months of sporadic protests across Iran. The US has reimposed tough sanctions this week, targeting Iranian oil exports and banking. But Trump's Middle East strategy has come under new scrutiny after the murder of the journalist Jamal Khashoggi by Saudi agents in Istanbul – which has sparked a backlash against the crown prince, Mohammed bin Salman, and his allies in the Trump administration.
For most of its life in exile, the MEK was funded by Saddam. After his downfall, the group says it raised money from Iranian diaspora organisations and individual donors. The MEK has always denied it is financed by Saudi Arabia – but the former Saudi intelligence chief, Prince Turki al-Faisal, made waves when he attended the group's 2016 rally in Paris and called for the fall of the Iranian regime.
"The money definitely comes from Saudis," says Ervand Abrahamian, a professor at the City University of New York and author of the definitive academic work on the group's history, The Iranian Mojahedin. "There is no one else who could be subsidising them with this level of finance."
Analysts agree that the MEK lacks the capacity or support to overthrow the Iranian government – as even Bolton and Pompeo would surely concede. "They are probably smart enough to know that this group is not democratic and anyway has no constituency inside Iran," said Paul Pillar, who served in the CIA for 28 years, including a period as the agency's senior counter-terrorism analyst. Trump and his Iran hawks, Pillar said, are not concerned with replacing the current regime so much as causing it to crumble. "They are pursuing anything that would disrupt the political order in Iran so they and the president can cite such an outcome as a supposed victory no matter what comes afterwards."
According to one recent MEK defector, Hassan Heyrani, the group's main work in Albania involves fighting online in an escalating information war between Iran and its rivals. Heyrani, who left the MEK last summer, says that he worked in a "troll farm" of 1,000 people inside the Albanian camp, posting pro-Rajavi and anti-Iran propaganda in English, Farsi and Arabic on Facebook, Twitter, Telegram and newspaper comment sections.
"We worked from morning to night with fake accounts," he says. "We had orders daily that the commanders would read for us. 'It is your duty to promote this senator, this politician, or journalist writing against Iran' and we would say 'Thank you, the Iranian people support you and Maryam Rajavi is the rightful leader', but if there was a negative story on the MEK, we would post 'You are the mercenaries of the Iranian regime, you are not the voice of the Iranian people, you don't want freedom for Iran'." An MEK spokesperson called these allegations "another lie" made up to support the Iranian foreign ministry.
According to Marc Owen Jones, an academic who studies political bots on social media, "thousands" of suspicious Twitter accounts emerged in early 2016 with "Iran" as their location and "human rights" in their description or account name, which posted in support of Trump and the MEK. These accounts, says Jones, were created in batches and would promote Trump's anti-Iran rhetoric using the hashtags #IranRegimeChange, #FreeIran and #IstandwithMaryamRajavi.
Albanian journalists say that the MEK, which has close contacts with senior politicians and the security services, operates with impunity within Albania. Ylli Zyla, who served as head of Albanian military intelligence from 2008 to 2012, accused the MEK of violating Albanian law. "Members of this organisation live in Albania as hostages," he told me. Its camp, he said, was beyond the jurisdiction of Albanian police and "extraordinary psychological violence and threats of murder" took place inside.
Former members accuse the MEK of responsibility for the death in June of Malek Shara'i, a senior commander who was found drowned by police divers at bottom of a reservoir behind the group's Albanian base. Shara'i's sister, Zahra Shara'i, said that his family had received news from former members that Malek was about to escape, and says the MEK was responsible for his death. "I am their enemy and I will not rest until I get my revenge," she told the Guardian from Iran. The MEK said that Shara'i drowned while attempting to save another member from drowning. The Albanian police said the death was not suspicious.
While defectors with private means have been smuggled out of the country into the EU, many former members live hand-to-mouth in Tirana. The Albanian state has not granted refugee rights to the MEK or its defectors, and a UN monthly stipend of 30,000 lek (£215) lapsed on 1 September. "They're stuck," says Jazexhi, who has worked to support the defectors. "They don't know the languages, they don't know the laws, they don't know what democracy is. They are used to dictators. We tell them that they shouldn't be afraid."
Migena Balla, the lawyer representing Mostafa and Robabe Mohammadi, the couple in Tirana fighting for the release of their daughter Somayeh, believes that pressure has been put to bear on both the police and the judiciary to ensure the MEK does not "create political problems". "Politics is interfering in the judicial system," she says. "When I went to the police station to register their complaint the police officers actually ran away. They are scared of losing their jobs."
The MEK has not taken kindly to the presence of the Mohammadis in Albania. They accuse Mostafa – and any former member who has spoken out against the MEK – of being a paid agent of the "mullah regime". On 27 July, Mostafa was hospitalised following an assault by four senior members of the MEK, which was captured on video by his wife. The attackers, who shouted "Terrorist!" at Mohammadi, were briefly detained by Albanian police. But, after a phalanx of MEK members arrived at the police station, the men were promptly released.
The MEK has published letters, purportedly written by Somayeh, accusing her father of being an Iranian intelligence agent. A nervous-looking Somayeh recently gave a video interview inside the MEK base saying that she wishes to remain a member of the group.
The Mohammadis have responded with open letters to their daughter and to Albanian politicians, calling for an unsupervised meeting with their daughter. "I am your mother Mahboubeh Robabe Hamza and I want to meet with you," Robabe wrote to Somayeh. "I am the woman who fed you at my breast, I held you in the crook of my arm. You are my flesh and blood … I love you more than my life … I'm getting old, I am getting tired, but life is not worth living without seeing you."
Arron Merat was a Tehran correspondent for the Economist between 2011 and 2014. He has covered Iran for the Guardian, the Sunday Times and Vice News. He tweets at @a_merat
• Follow the Long Read on Twitter at @gdnlongread, or sign up to the long read weekly email here.
(End)
*** 
Also read:
http://iran-interlink.org/wordpress/?p=9729
MEK in Albania—Potential Implications and Security Concerns for Albania
Terrorism Monitor, Jamestown Foundation, October 14 2018:… Channel 4, a well-known British news agency, recently traveled to Albania to do the same. The film crew was met by hostile private security who were guarding the highly fortified Manëz camp. Camp members physically attacked Channel 4's camera crew (Shqiptarja.com, August 19). This was an unprecedented event that raised several questions over the camp's … 
The shadowy cult Trump advisors tout as an alternative to the Iranian government
MEK in Albania—Potential Implications and Security Concerns for Albania
Publication: Terrorism Monitor Volume: 16 Issue: 19
By: Ebi Spahiu
Following the U.S. invasion of Iraq, the Mujahedeen El-Khalq (MEK) was the subject of frequent attacks from Iranian-backed proxies, which overwhelmed their members residing in camps Ashraf and Liberty in Iraq. Before this, MEK, an Iranian dissident group, began living in Iraq in the early 1980s under the protection of Saddam Hussein. As a group in exile, MEK sought refuge in Iraq under the protection of Hussein, who utilized their military capacities and ties to Iran to undermine the Iranian regime. Until 2012, the MEK was identified as a terrorist organization due to its activities inside Iran and against other regional and international powers, including attacks against U.S. diplomatic personnel and businesses operating in Iran in the 1970s. [1]
Following a series of lobbying efforts by MEK leadership and supporters, the group pledged to give up their weapons and violent tactics as a means to be delisted as a designated terrorist organization. [2] As a consequence, in 2013, the U.S. government pleaded to a number of governments to provide refuge to the MEK members, including Romania, which was the preferred destination at the time.  Albania­—grateful to the United States for its support during the war in Kosovo and advocating for its bid to join NATO and the EU—was the only country that responded positively to the request. Albania initially admitted some 200 members between 2013 and 2014. The United States and Albanian governments have extended the agreement since 2013, increasing the number of asylum seekers to somewhere in the range of 500-2,000 MEK members. During the summer of 2016, Tirana received the largest contingent of about 1,900 people, an operation managed by the UNHCR (Shekulli, March 12, 2016). Part of the agreement with Washington was the development of deradicalization and rehabilitation programs to be offered to members of the group.
Now, the group is residing in the outskirts of Tirana's capital in a highly fortified camp located in Manëz. From this camp, the group is allegedly intensifying its political activities aimed at bringing down the Iranian regime (Exit.al, March 14). With emerging threats coming from radicalization and violent extremism, due to the rise of the Islamic State and other political Islamist groups in the region, the Albanian government may not be prepared or equipped to respond to the potential implications the group's presence in Albania may bring.
MEK Activities and Support in Albania
There are a number of opportunities MEK is exploiting in order to restart its political activities against the Iranian regime now that they are residing in Albania. Recent propaganda efforts by the group's leader, Maryam Rajavi, the widow of the founder of MEK, Massoud Rajavi, suggest that she sees herself as a key actor in fostering the opposition in Iran and subsequently bringing down the Khomeini regime (Exit.al, March 14). Much of the group's propaganda material available online is translated in Albanian and seeks to also reach out to a local audience in their host country (Iran-interlink.org).
Moreover, the group has gathered significant support from important U.S. leaders who do not shy away from expressing their support for MEK's potential rise as Iran's future "democratic government" (Exit.al, June 26). This sentiment is frequently expressed on a number of occasions when important figures of the U.S. political landscape have personally visited Albania and spoken at rallies organized by MEK in Tirana (KlanTV, March 21). The most recent gatherings saw figures such as John Bolton (now U.S. National Security Advisor), Rudy Giuliani, one of President Trump's most trusted advisors and personal lawyer, and late U.S. Senator John McCain, among others. The three seemingly demonstrated their support for MEK to be at the center of regime change in Iran (Exit.al, June 26).
The reasons why the Trump administration is supporting the group's political objectives are unclear. It is also unclear the level of support MEK still has among the population in Iran, but it is becoming increasingly obvious that MEK is also making some powerful friends in Tirana as well. Over the years, key leaders from the Albanian government and civil society organizations have similarly provided their support during rallies and conferences organized by MEK in Paris as well as in Albania, where its new headquarters are located. In May 2015, Albania's former Prime Minister during the war in Kosovo and current Minister of Diaspora, Pandeli Majko attended the National Council of Resistance of Iran rally in Paris with a large delegation of parliament representatives, journalists, lawyers and some civil society representatives, reiterating Albania's support for Iran's resistance and promising his personal support for regime change. [3]
In an impassioned speech over a cheering crowd, Majko said  "whether you want it or not, you have involved us in your story, in your drama, in your tragedies and we understand you very well…some years ago, an American President was in Berlin and from Berlin, this politician, this great man declared 'Ich bin a Berliner'. And in the name of my friends and in Albania, I've come here to say 'Men mujahed astam'. I have a dream to come soon to Tehran. Invited by you." [4] At the time, Majko's attendance in the Paris rally was not covered by local media.
Despite the group's increasing political support, recent media reports and several incidents between MEK members and local communities in Albania expose their continuing secretive activities and ongoing struggles to receive legitimacy as a democratic organization. Over the years, several media agencies have been interested in documenting the lives of MEK members in Albania and their political struggles in Iran. Channel 4, a well-known British news agency, recently traveled to Albania to do the same. The film crew was met by hostile private security who were guarding the highly fortified Manëz camp. Camp members physically attacked Channel 4's camera crew (Shqiptarja.com, August 19). This was an unprecedented event that raised several questions over the camp's activities (Lapsi.al, August 19). The event was widely reported by local media, which was also able to obtain a threat assessment on the group by Albania's Intelligence Agency. According to the report initially made available to Channel 4 and then to other Iranian and local media, the group remains "deeply indoctrinated" and some of their activities, including murders of their members, are similar to the ones in Iraq (The Iranian, August 2018).
Testimonies from dissidents who left the group in recent months speak of similar military trainings, indoctrination and pressure to follow the group's ideology (Top Channel, February 13). Although in the early years some of their members who relocated to Albania sought opportunities to travel abroad and join family members in the West, some 200 members have fled the group and continue to live in Albania (Top Channel, February 13).  There is no clarity of their legal status or the employment opportunities available in a country suffering from high unemployment rates. However, some advocacy initiatives—often seemingly pro-Russian and pro-Iranian—are already fostering opposition against the group. Some of this opposition is often portrayed by the MEK leadership as an operation conducted by Iran's security agencies (Lapsi.al, August 19; Media e Lire, April 17; Nejat NGO, September 29) Moreover, integrating the rest of the members still in Manëz into Albania's society  does not seem to be in the immediate interest for the MEK.
Implications
The MEK's presence and activities may have serious repercussions for Albania and Albanian policy-makers. Leaders in Tirana may not foresee the long-term consequences of expanding their role on foreign policy issues beyond the small Balkan nation's traditional reach. The group remains an existential threat to the Iranian regime. Over the years, Tehran has supported significant raids via Hezbollah and other proxy organizations in Iraq to destroy the group and kill key MEK leaders. As a result, Albanian authorities should expect more involvement from Iran in its internal and regional affairs. At the moment, there are no clear signs that Iran's presence is significant in the region. Authorities in both Kosovo and Macedonia, however, have raised alarm bells over Iranian-linked NGOs having ties to terrorism-related activities in the past (Balkan Insight, June 25, 2015). If no effective responses are undertaken, MEK's presence and Iran's attention towards the Western Balkans may inflame sectarian divides in smaller communities and amplify regional rifts. Sectarian division is a latent phenomenon among Albanian Muslims, but they also remain under the pressure of other forms of Islamist radicalization. This is due to the emergence of Islamic State and Turkey's instrumentalization of political Islam, among others.
Albania continues to struggle with endemic corruption and organized crime and the emergence of religious radicalization as a regional security threat and potential sectarian rifts may add to the list of challenges facing Albania's political landscape.   As a result, the country may not be prepared to inherit a long-standing struggle between a major regional Middle Eastern power and a former terrorist organization. Especially since both may utilize Albania's internal vulnerabilities for their own political gains.
Notes
See U.S. State Department Press Release (US State Department, September 28, 2012).

Pandeli Majko's speech in Paris, May 10, 2015:
https://www.youtube.com/watch?v=kIR97EP_phE
Ibid.
(End)
***
Mojahedin Khalq (MEK, MKO, NCRI, Rajavi cult) keyboard warriors target journalists, Academics, activists
Iran: US masters responsible for today terror attack in Ahvaz. (Joint "al-Ahwaz" and "MEK" terror attack)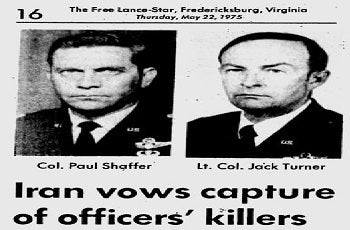 The MEK's dirty past includes the anti-Imperialist inspired murder of six Americans in pre-revolution Iran which it later celebrated in songs and publications
Also read:
http://iran-interlink.org/wordpress/?p=9667
The 'political cult' opposing the Iranian regime which has created a state within a state in Albania
Borzou Dargahi, THE INDEPENDENT, September 28 2018:… An Iranian exile group that is a darling of Washington conservatives has set up what critics describe as "a state within a state" inside the tiny Balkan nation of Albania. From a well-guarded 84-acre (340,000 square metres, or 34 hectares) property it has forged on a hillside in the Albanian countryside, the group – called the People's Mujahedin Organisation … 
Canadian family asks Top Channel's "Fiks Fare for help: "MEK mujahedeens took our daughter"
The 'political cult' opposing the Iranian regime which has created a state within a state in Albania
In Tirana, Borzou Daragahi meets defectors of the People's Mujahedin Organisation of Iran, a controversial group which has found itself the darling of Washington
An Iranian exile group that is a darling of Washington conservatives has set up what critics describe as "a state within a state" inside the tiny Balkan nation of Albania.
From a well-guarded 84-acre (340,000 square metres, or 34 hectares) property it has forged on a hillside in the Albanian countryside, the group – called the People's Mujahedin Organisation of Iran, commonly known by the acronym MEK, has begun handing out mysterious wads of cash, set up its own radio communications network, and launched deceptive information operations to influence debate about the Islamic Republic – its avowed enemy – say defectors of the group, relatives of members, and Albanian journalists, lawyers and a former intelligence official.
In addition, it has been accused of locking up members inside the camp against their will, an allegation that has long dogged the organisation, which is led by Iranian exile couple Maryam and Massoud Rajavi, and described by former members and Iran experts as a political cult.
"We are supposed to be living in a free and democratic country. But they have built a state within a state that implements its own laws," says Olsi Yazici, an Albanian writer who is part of the legal team attempting to find out more about the group.
"They are behaving in Albania like a mafia – breaking laws, blackmailing, paying people off, beating people, threatening defectors, accusing anyone who questions them of being an Iranian agent and controlling their members in the camp through Stalinist totalitarian methods. And at the end, they claim to be democrats who will save Iran."
The Independent reached out to several MEK spokespersons and representatives, seeking comment for the story.
As this report was being prepared, the organisation released a five and a half minute video clip that showed drone footage of what it called its "residential compound", which appears made up of dozens of buildings, and a main entrance flanked by a pair of golden lions, a symbol of the MEK.
The video showed Albanians on construction jobs in the camp, as well as members sipping tea with Albanian neighbours, or making music in a studio, including a cover of Frank Sinatra's "My Way".
We are supposed to be living in a free and democratic country. But they have built a state within a state that implements its own laws 
Olsi Yazici, Albanian writer
"Terrorist, terrorist," the men screamed at the elderly couple, their arms locked, as they sought to walk away. Canadian-Iranians Mostafa and Mahboubeh Mohammadi say they have struggled to get their daughter, Somayeh, out of the MEK for 21 years.
They haven't spoken to her since 2004, when they travelled to central Iraq to make a desperate attempt to get her and her younger brother out of the camp the group then occupied. Once they had been sympathisers and had even raised money for the group.
"We would spread out on the streets and show pictures of Iranians the regime had killed, and say their kids are stuck in refugee camps," recalls Mostafa Mohammadi.
But eventually the Mohammadis turned against the group, which they claimed tricked their daughter into travelling to Iraq, seized her passport, and pressed her into the organisation. Through tremendous effort involving US and Canadian diplomats, they say they managed to extract their son, who is now living in Canada, but not their daughter.
The MEK says Somayeh is in the organisation of her own free will, and has issued videos of her disowning her parents.
At least one other former member of the group in Tirana says he was able to leave the organisation once he told them he wished to part ways.
"I choose to pursue my own life," he says, asking that his name not be published. "There was no pressure to stay."
A lengthy statement by the group on the website of its front group, the National Council of Resistance of Iran, said that that Mostafa Mohammadi had been in Tehran in 2008 – an allegation he denies – and called Mohammadi's lawyer an "agent" of the Iranian intelligence services.
The five and a half minute video shows footage of Somayeh Mohammadi with a caption reading that she insists the "Iranian regime deployed her father to accuse MEK (of having) kidnapped her".
When the Mohammadis first came to Albania to find Somayeh, they were given the runaround by authorities in Tirana, who insisted she was not in the country.
But they managed to get confirmation from a sympathetic local refugee resettlement group that she had arrived in Tirana in 2015. Just days before the confrontation with the MEK members, the Mohammadis managed to prompt a police officer to enter the camp and confirm that she was there, possibly the first time an Albanian official wielding a warrant entered the compound.
"This was a big shock for the MEK," says Yazici, the writer. "This diminished the role of the commanders in the eyes of the members."
The Mohammadis had heard that she made her way one day a week to a Tirana hospital, serving as a translator for MEK members seeking medical care. They waited nearby to catch a glimpse of her on 27 July. After a few hours they became discouraged, and began heading back to their hotel.
That's when a group of four men – who later transpired to be MEK enforcers – surrounded the elderly couple and began screaming "terrorist" at them.
Police soon arrived to break up the melee. Startling the officers, the MEK enforcers continued to strike Mohammadi in front of them, screaming that the frail couple were "terrorists".
The police rounded up the Mohammadis as well as the MEK enforcers and took everyone to a Tirana police station. MEK leaders summoned their lawyer, Margarita Kola, as well as some leaders of the group. Kola, who once worked as a counsel for the US Embassy in Tirana, claimed she was acting on behalf of the Americans.
"She said, 'You know who I am or not?'" recalls Migena Banna, the lawyer representing the Mohammadis, who was also at the police station. "She said, 'I am not just a lawyer, I'm a legal representative of the US embassy.' Then the police changed their behaviour."
Kola told The Independent that she did not work for the US embassy but declined to answer whether she had originally made the claim.
Under pressure, police let the MEK members go, but held on to the Mohammadis for eight hours. The Tirana prosecutors' office told The Independent the case remains under investigation.
Mostafa Mohammadi went to a hospital for treatment for his bruises. By then, the video of the pack of MEK enforcers assaulting the couple had gone viral on Albanian social media. Local television stations arrived to meet the couple, and stories about the search for their daughter began to air. Albanians were outraged.
"We have so many other refugees, Syrians, Iraqis. They can do everything. They go shopping. They are out on the streets," says Yazici. "Where are these MEK people? Why can't we see them?"
Much of the world was worried when Donald Trump was elected US president in November 2016. The leaders of the MEK celebrated.
"It was like a wedding," recalls Hassan Heyrani, a former member of the group's political committee who defected this year. "It was the whole election of Trump that prompted the group to move forward with the new camp. They were so happy. They said, 'The geopolitical engine of the region is turning.'"
The story of the 50-year-old group is bound up in the wars, uprisings, and political twists of the Middle East. It was founded by leftist students decades ago to fight against the regime of Iran's Shah Mohammad Reza Pahlavi, carrying out assassinations of US officials in Iran who were backing him.
It later turned against the clerics who took over in Tehran during the 1979 revolution, staging bomb attacks during the 1980s, when it was granted a camp northeast of Baghdad and joined along Saddam Hussein in the Iran-Iraq war.
That move destroyed its popularity among the vast majority of Iranians. But with dozens of tanks and thousands of fighters positioned at a sprawling and inhospitable desert compound called Camp Ashraf, in a province adjacent to the Iranian border, it remained a threat to the Islamic Republic.
Its fortunes changed after the 2003 US-led invasion of Iraq and toppling of Saddam Hussein. US forces at first bombed the group as an appendage of the Baghdad regime, pulverising many of its tanks. But Washington conservatives later began to cultivate MEK as a potential way of pressuring Tehran.
The group eventually ran afoul of Iranian-backed politicians of the new Iraqi political elite. Members were pressured to leave Camp Ashraf, which was taken over by the Iranian-backed Badr Brigade militia, and relocate to Camp Liberty, on the same compound as US forces and the Baghdad International Airport.
Under pressure by Baghdad authorities to remove the group, the US managed to convince the government of Albania to take in a couple hundred members of the group as refugees in 2013, in what was described as a humanitarian gesture.
But as they came under attack by Iranian-backed Shia militias, as well as pressure by Isis militants, the plan to move a few hundred to Albania somehow turned into bringing the entire organisation from Iraq to southeastern Europe.
Once they had fully moved to Albania, the group first took up residence in a series of empty apartment buildings scattered around the city, and continued its fade into obscurity and irrelevance.
Leaders tried in vain to keep long-isolated members – curious about the modern world, and barred from sex and dating –from drifting away. They tried to erect barriers around one apartment building, but they were promptly torn down by angry local authorities.
With Mr Trump's election, everything changed. The MEK had spent years cultivating Washington figures such as John Bolton and Rudy Giuliani, who were forces in the new administration in Washington.
In addition, an ambitious and stridently anti-Iran Crown Prince Mohammad bin Salman took the reins in Saudi Arabia, and began looking for allies in his aim to roll back and possibly topple the clerical government in Tehran.
Beginning in July 2017, just as Trump began re-imposing sanctions on Iran that Obama had lifted as part of the nuclear deal, the MEK suddenly began buying plots of land in Albania, in a rural stretch of farmland near the town of Manza, between the Albanian capital and the Adriatic Sea.
The Trump administration continues to maintain strong ties with the MEK. At the weekend, the president's lawyer addressed a gathering of the group at a midtown Manhattan hotel, describing the MEK as an antidote to the brutality and repression of the "outlaws and murderers" in power in Tehran. "Iran is entitled to freedom and democracy," he said.
Albanian investigative journalist Gjergi Thanasi said the group paid $13m (£9.9m) to buy the first 200,000 square metres of the compound, has since bought another 140,000 square metres, and continues buying up property and racking up significant water, electricity, and internet bills.
They pay for everything with huge wads of cash, sometimes piles of local currency that they purchase through street vendors rather than banks or exchange shops, but also with "crisp hundred-dollar bills", says Thanasi, leaving no bank trail.
"They pay bills on time," he says. "They pay in cash. They buy small things in shops or even in malls. They always pay in cash. They do not use bank cards. They love not leaving a footprint."
Thanasi found the group purchased 1,700 Lenovo brand computers and monitors from an Albanian firm. At first he thought it was some scam to evade import duties and resell the computers at a profit. But the MEK paid full price for the devices. They wanted the computers for the camp, and paid for them in cash. "What the hell do you need so many computers for?" he quips.
The group has a number of big-ticket expenses. It has set up a dedicated high-speed internet. It also managed to obtain official permission to set up its own antenna atop Mount Dajti, on the peaks overlooking Tirana, giving it effectively its own communications network.
A private Albanian security firm, called Argon, guard the camp and its entrances, deploying perhaps nine personnel armed with assault rifles and handguns in six-hour shifts around the clock.
It remains unclear why Albania, a small Balkan country struggling to overcome its reputation for corruption and money laundering in order to become a member of the EU, would allow such a shadowy group to operate with so little scrutiny.
"If I want to buy a car for 2,000 or 3,000 euros I have to use a bank in order to pay for the car," says Thanasi. "I have to circulate the money through the bank and justify that this quantity comes out of my personal savings."
The organisation appears to have strong connections to senior Albanian officials. Pandeli Majko, a minister in the current Albanian government of Prime Minister Edi Rama, Fatmir Mediu, a former defence minister, and Elona Gjebrea, a former deputy interior minister, were with Giuliani when he visited Tirana earlier this year for Persian New Year festivities hosted by the MEK.
Heyrani, the 38-year-old former member of the MEK's political section, says he suspected the group's sudden riches were coming from Saudi Arabia's coffers, through a channel organised by Saudi prince Turki al-Faisal, who over the summer, attended an MEK rally in France, along with Giuliani, Trump's lawyer, and Bolton, the White House National Security Adviser.
Heyrani says he had no evidence of Saudi support for the group other than conversations with members of its political leadership. "I said, 'What a big camp, with so many buildings,'" Heyrani recalls. "He said, 'Finally, Faisal laid the golden egg.'"
A spokesperson for the the Saudi embassy in Washington did not respond to a request for comment. Ali Shihabi, founder of the Riyadh-backed Arabia Foundation think tank, said that Prince Turki has denied serving as a conduit for MEK funds.
Hassan Shahbaz, 50 years old, had joined the MEK shortly after the US invasion of Iraq. But it wasn't until he got to Tirana that he discovered that his elderly mother, two brothers, and two sisters had risked their lives to travel to Iraq in the midst of that country's 2006 civil war to visit him. When they arrived they were turned away from the camp entrance. "They told them I wasn't there, and turned them back," he says today.
When he confronted MEK superiors about their action, they told him to let it go. "For now, freeze it," he was told.
A few weeks later, during an outing with other MEK members in April, he quietly slipped away from the group, took a taxi back to Tirana and became one of the growing members of the group to defect.
"Back then when they kept us locked up, they could say it's for our own protection, that the government of Iraq is in the pocket of Iran," he says. "What's the argument here?"
Sheltered inside the camp, which members nickname Ashraf 3, the organisation has recreated what critics call its cult-like structure. Members are told to spy on each other, recount their dreams, and take part in hours-long indoctrination sessions.
Defiant members are punished with days-long isolation, barred from contact with their comrades. After outings to hospitals or shops they are patted down, for fear they have tried to smuggle phones into the camp.
The camp is divided into several sections, with the northernmost end reserved exclusively for France-based Rajavi on her rare visits, and an underclass of mostly male labourers separated from the rest of the elite by fences and checkpoints at the far south of the camp.
Heyrani calls the camp a version of Animal Farm, after the book written by George Orwell about an isolated and authoritarian society. In a statement, the group said MEK members "have been been targets of the Iranian regime's terrorism," and needed protection. The statement said the MEK members at the camp "have always welcomed friends, dignitaries and journalists from Albania and other countries, both in their current and previous residences. But they are vigilant and experienced enough not to welcome the Iranian regime's agents."
Unable to draw new recruits, the organisation is aging and greying, and many of the members might choose to remain in the camp for fear of the outside world.
"They are very lost people," says retired Colonel Ylli Zyla, a former Albanian counter-terror and intelligence official. "On average they are more than 50 years old. They are slowly, slowly dying off one by one. They don't have any useful professional backgrounds. All of them are brainwashed."
Most days, the cadres seem to be deployed on the social media battleground, in an attempt to give an illusion of the popularity the group lacks on the ground.
They spend long hours engaged in Twitter wars against supporters of the Tehran government or even Islamic Republic opponents who also publicly oppose the MEK. "We are told to attack accounts of people who are opposed to or critical of the MEK," says Heyrani. "Or we would retweet Maryam Rajavi's speeches."
They were also told to pretend to take political identities other than MEK supporters. "They would tell us right now the environment is not good for us," he recalls, in an allegation that was confirmed by other defectors. "They would say that because of the propaganda against us by the regime, it's better to pretend we're monarchists, or just Iranian democracy activists."
Shahin Gobadi, a spokesman for the MEK, on Twitter denounced allegations that the group was running a troll factory in Albania as "preposterous", calling it a narrative "dictated" by Iranian intelligence officers to international media. The video for the group shows a room full of computers, with members collecting video of protests inside Iran.
Zyla has become something of an expert on the group. Though he says it poses no threat to Albanian national security, he says it has begun to challenge the country's public order. Its members have been known to harass defectors, who mill about in Tirana's cafes, and attend weekly vocational training sessions organised by the UN. One defector said he's been threatened six times since he left the group.
"Even the police are not allowed to go inside," Zyla tells The Independent. "The Ministry of Interior almost has no control over the camp. Police patrols, to my knowledge, are not allowed in the MEK complex. Their camp has turned into a mysterious bunker."
(End)
*** 
Farid Totounchi (Real name: Mahoutchi) Commander of Saddam's Private army forcing Somayeh Mohammadi to do a "Forced confession" session in Terror camp in Albania 
The shadowy cult Trump advisors tout as an alternative to the Iranian government
Also read:
http://iran-interlink.org/wordpress/?p=9581
"Faking the online debate on Iran"(Mojahedin Khalq, Maryam Rajavi, MEK, NCRI Trolling base in Albania exposed)
Aljazeera, September 16 2018:… For all the accusations of disinformation and fake news from both sides, it is rare that we can point to facts, a location, and actual personnel explaining the modus operandi of an organised troll factory. The Listening Post's Will Yong investigated this story and the trail has led him, surprisingly, to Tirana. the Twitter accounts doing the trolling may not be the organic opposition … 
The shadowy cult Trump advisors tout as an alternative to the Iranian government
15 Sep 2018 08:09 GMT
"Faking the online debate on Iran"(Mojahedin Khalq, Maryam Rajavi, MEK, NCRI Trolling base in Albania exposed)
For a country that has been on the wrong end of United States foreign policy for nearly four decades, it is no surprise the debate over Iran has been polarising. The US's decision to withdrawal from the nuclear deal this year has boosted those calling for the hardest stance against the Islamic Republic.
Those pushing back against what many say is an agenda for regime change in Iran are reporting an online backlash the likes of which they have not seen before. However, the Twitter accounts doing the trolling may not be the organic opposition voices they are made out to be.
For all the accusations of disinformation and fake news from both sides, it is rare that we can point to facts, a location, and actual personnel explaining the modus operandi of an organised troll factory.
The Listening Post's Will Yong investigated this story and the trail has led him, surprisingly, to Tirana, Albania.
Contributors
Trita Parsi – Author, Losing an Enemy – Obama, Iran and the Triumph of Diplomacy
Azadeh Moaveni – Fellow, New America
Marc Owen Jones – Lecturer in Middle East history, Exeter University
Hassan Heyrani – Former MEK member
Hassan Shahbaz – Former MEK member
*** 
The MEK's man inside the White House (Maryam Rajavi cult, Mojahedin Khalq)
Massoud Khodabandeh, Huffington Post: Can Albania Meet its Obligations and De-radicalize an Influx of Terrorists into Europe? 
Massoud Khodabandeh: The Iranian Mojahedin-e Khalq (MEK) and Its Media Strategy:
Methods of Information Manufacture
Khodabandeh co-authored the book 'The Life of Camp Ashraf – Victims of Many Masters'
(Massoud Khodabandeh: 4th report, Baghdad October 2014)
Also read:
Massoud Khodabandeh, Balkans Post, July 23 2017:… Although the MEK are experts at intimidation and propaganda, in reality the expulsion of the MEK from Europe should be neither controversial nor unexpected. No government in Europe supports the presence of extremists in their midst and the MEK has a long history of extremist behaviour and messaging. The self-immolations in western capitals are an example of their actual behaviour …

Anne Khodabandeh (Singleton), Open minds, July 08 2017:… Anne Khodabandeh. After twenty years in the terrorist cult Mojahedin-e Khalq, Anne (with her husband Massoud Khodabandeh) established the English language www.iran-interlink.org website in 2001 to expose the group as a cult and support former members. Anne works with families of MEK campaigning to rescue their loved ones. Anne has written extensively …

Massoud Khodabandeh,, Huffpost, June 28 2017:…  Like many statements and petitions over the years which mention the MEK this looks like fake news. Anyway, it would have been much easier to pass this off as genuine if Deprez had also published the names of the 265 signatories. As parliamentarians, it is doubtful they would feel endangered by publicly announcing their views in this way. Unless, of course, they had spotted the …

Massoud Khodabandeh,  Huffpost, June 27 2017:… Perhaps the time is finally ripe for a new appraisal of what zero tolerance means for France. The MEK's messages promoting violent regime change should no longer be tolerated. President Emmanuel Macron's new centrist movement has won a large majority in the French parliament giving him a strong hand to play. He already revealed himself to be a shrewd and …

Massoud Khodabandeh, Iranian.com, June 20 2017:… The following piece has been written by somebody I know well. He does not want his real name to be used because that would jeopardize the sensitive nature of his current work in counter terrorism in Europe – Massoud Khodabandeh… As a former member of the Mojahedin Khalq terrorist organization (MEK), I followed the news of terrorist attacks on Tehran with shame, guilt and anger. My shame and guilt stem …

Massoud Khodabandeh, Huffpost, June 02 2017:… The meeting was organised by Ana Gomes, SND (Portugal) and seconded by Marietje Schaake, ALDE (Netherlands) and Michael Gahler, Christian Democrats (Germany). Two expert speakers were invited to address the meeting: Nicola Pedde, Director Institute for Global Studies, Italy and Massoud Khodabandeh, Director Middle East Strategy Consultants, UK. …

Massoud and Anne Khodabandeh, Huffpost, May 18 2017:… In Albania, Elona Gjebrea also has close ties to the United States on the issue of people trafficking and slavery. The US embassy in Tirana, Albania acknowledged the State Department's annual Trafficking in Persons report in June 2016 by saying, "The United States appreciates the close cooperation with the Government of Albania, civil society and especially National …

Massoud Khodabandeh, Top topic, May 08 2017:…  Rajavi then publishes these alongside letters signed by American personalities in support of the MEK. The letters from the Americans are addressed to the Albanian Prime Minister and bear the familiar hallmark of MEK authorship. (One letter published by the MEK is signed in blue ink. We can only speculate how the MEK obtained the original letter which should have been sent directly from the Americans to the Albanian PM!) …

National Geographic, March 04 2017:… Leading MEK members squirm under the knowing gaze of Michael Ware. Watch the shifty looks and glances as the MEK representatives try to lie about their true intentions. They admit to wanting regime change, but claim to be pacifists. Ware asks 'Why does a political organization still need to have a para-military organization?' He then cleverly gets them to …

Associated Press, February 16 2017:… The group at one point successfully infiltrated the U.S. Embassy in Tehran, according to a State Department report. And a series of bombings attributed to the MEK accompanied visits by presidents Richard Nixon and Jimmy Carter to Iran, including one to target an American cultural center. In 1973, MEK assailants wearing motorcycle helmets shot dead U.S. Army Lt. …

Iran Interlink, February 15 2017:… The following OpEd by MEK advocate Col. Wes Martin was published first in The Hill, followed by Mojahedin Khalq's "Iran Probe" and the "NCRI" websites. Iran Interlink has published it here as indication of how hysteria has become the new normal in American published writing. A form of madness appears to have infected US politics and now all and sundry are dancing …

Massoud Khodabandeh, Huffington Post, February 07 2017:… He also signals that his war is not with ISIS but with the country Iran. Donald Trump rose to victory in part on the promise to take on ISIS and defeat the group. Yet ISIS cannot be defeated except by a coalition of forces that includes Iran. The facts on the ground in Syria and Iraq demonstrate unequivocally that ISIS forces in Aleppo and Mosul have been defeated largely due to the involvement

Gazeta Impakt, Albania, Translated by Iran Interlink,  January 01 2017:… According to Fatos Klosi, former director of the National Intelligence Service, the American CIA chief has warned Albania that Donald Trump will renounce support for the MEK terrorists and it will be the Albanian Government itself which must deal with internal security and must confront a group trained militarily from the time of Saddam Hussein …

Massoud Khodabandeh, Huffington Post, December 24 2016:… That can only happen if journalists and investigatory bodies (human rights, nuclear experts, war crimes, etc) are able to base their work on facts and not the fake and fictionalised fantasies of stooges like the MEK, which are clearly designed to misinform on these issues. The information laundry cycle is not difficult to follow – the Washington Times takes its report …

Massoud Khodabandeh, Huffington Post, November 12 2016:… In particular, Rudi Giuliani, John Bolton and Newt Gingrich. Putting aside their weak personalities as well as their individual neoconservative agendas, the common thread which links these names together is their decade long support for the Mojahedin Khalq terrorist organisation (also known as Saddam's Private Army or Rajavi cult). It is certain that … .

 Iran Interlink, October 30 2016:… Local observers in Tirana are reporting that the Mojahedin Khalq cultic terror group (MEK) is buying and creating several sandwich and kebab shops in the city and is using the MEK members to work in these fast-food businesses. On the surface this may look like a positive move. In an article titled 'Albania: What would a de-radicalization program for the Mojahedin Khalq involve', it was …

Anne and Massoud Khodabandeh, Iran Interlink, October 16 2016:… In spite of American promises, no de-radicalisation programme is in place to deal with over 2500 members of the Mojahedin Khalq terrorist group who have relocated to Tirana from Iraq. The MEK has a long history of violent and criminal activity. This has not stopped now they are in Tirana. Unless the Albanian government introduces its own programme, it must accept …

Anne and Massoud Khodabandeh, Huffington post (and Top Topic), October 09 2016:… For the local citizens, mystery surrounds their arrival and their lifestyle. Should these secretive and covert neighbours be treated with suspicion or kindness? At a local level, the first thing neighbouring families need to be aware of is that among all MEK members, sexual relations have been banned for over 25 years. This means there are no marriages or children or young people in the organisation. More troubling …

Massoud & Anne Khodabandeh, Huffington Post, July 14 2016:… Whether Rajavi is already dead or now killable is not known – only he can answer this – but he and his whole organisation are certainly now, body and soul, in the capable hands of the Saudi Prince. If he is still alive, Rajavi's only role is to act as go-between to instruct his wife what she must do on behalf of the Saudis. If he is dead

Massoud Khodabandeh, Huffington Post, July 08 2016:… Clearly this message is not aimed at Iranians. The clamour for regime change in Iran does not emanate from inside the country in spite of its many social, civic and political problems. Who then is Maryam Rajavi's constituency? Fro

Massoud Khodabandeh, Toptopic, July 03 2016:… So, back to the recent advertising campaign. Any publicity campaign will be successful if it is newsworthy. Maryam, however, simply churns out the same scenario ad infinitum. Starting with describing a terrible situation in Iran – based on news items that can be gleaned from any serious report