Iranian Mojahedin (MEK) Train at U.S. Military Bases in Iraq, Says Iraqi MP
Keyhan, London, January 18 2019:…  Under pressure from the French government, the MKO moved its headquarters from Paris to Baghdad in 1987. President Saddam Hussein (1937-2006) allowed the MKO leader Massoud Rajavi and his organization to establish a base in Camp Ashraf in northeastern Iraq, 80 kilometers from the Iranian border. lose to 3,000 members of the MKO lived in Camp Ashraf (1987-2012) and later at a U.S. military base known as Camp Liberty (2012-16) before relocating to Albania in 2016 …
Iranian Mojahedin (MEK) Members Train at U.S. Military Bases in Iraq, Says Iraqi MP
Some members of the People's Mojahedin of Iran (MKO) have regrouped in Iraq with the help of U.S. military forces, the Islamic Republic News Agency (IRNA) reported on January 10.
The information was initially given four days earlier from Mohammed Al-Baldawi, a member of the Iraqi Parliament's Security and Defense Committee, who said: "More than a dozen members of the MKO currently live and receive training at U.S. military bases in northern Iraq. U.S. forces in Iraqi Kurdistan have started arming and training the MKO members as soon as they arrived at the military bases."
Mr. Al-Baldawi said "reorganizing the monafeghin [hypocrites, a reference to MKO members] was part of a sinister plot," and called on the government to stop the U.S. from using Iraqi soil to launch operations against its neighbors.
Under pressure from the French government, the MKO moved its headquarters from Paris to Baghdad in 1987. President Saddam Hussein (1937-2006) allowed the MKO leader Massoud Rajavi and his organization to establish a base in Camp Ashraf in northeastern Iraq, 80 kilometers from the Iranian border.
Close to 3,000 members of the MKO lived in Camp Ashraf (1987-2012) and later at a U.S. military base known as Camp Liberty (2012-16) before relocating to Albania in 2016 with the help of the UN High Commissioner for Refugees.
There has been no official response to the news either from the Islamic Republic or the MKO. However, Ahmad Salek, a Majlis (Iranian Parliament) deputy representing Isfahan, recently said: "A string of military setbacks which led to a recent decision to pull the U.S. troops out of Syria has prompted Donald Trump to find other ways of maintaining U.S. influence in the region, including the reestablishment of the monafeghin in Iraqi Kurdistan."
(End)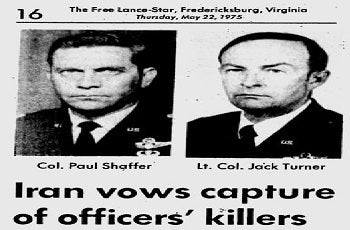 Also read:
2019/01/05 letters supporting Roald Sturla Næss assesment of MEK in Norwegian media
Various sources, January 05 2019:… Dear Roald Sturla Næss, former Norwegian ambassador to Iran. mek fought with Saddam Hussein during the Iraq war against Iran in the 1980s and currently being financed by Saudi Arabia and working closely with Iran's enemies also shows lack of legitimacy in the Iranian population", and I have to say it considered by most Iranians as an act of treason as well … 
---
2019/01/04 Iran Interlink Weekly Digest – January 04, 2019
Iran Interlink, January 04 2019:… A bus filled with university students overturned on a mountainous road killing tens of students. Students from the Free University of Tehran held a sit-in asking the authorities for answers. Maryam Rajavi jumped on the bandwagon in her websites trying to link herself with the student action. The students quickly published an announcement not only distancing themselves but rejecting Rajavi and the MEK … 
---
2019/01/03 America is turning Albania into a safe haven for international Jihadism: an interview with Dr. Olsi Jazexhi
Balkans Post, January 03 2019:… The Iranian Mojahedeen-e-Khalq organization which were designated as a terrorist organization by the United States and Canada until 2012, started to come to Albania in 2013. A few months after the Obama administration removed them from the terrorist list, the Americans asked the government of Sali Berisha in Albania to offer asylum to 250 Iranian Mojahedeen commanders who could not stay in Iraq … 
---
2019/01/03 Rouhani Praises Iranian-Armenians' Patriotism (Facing Assassinations by MEK, Rajavi Cult)
Asbarez, January 03 2019:… Alfred Gabri was martyred by the Mujahedin Khalq Organization in 1991 in the western city of Gilan-e Gharb when he was 20 years old. "Our fellow Armenian countrymen have practiced altruism along with Muslims, and today they are ready for altruism and this is very praiseworthy," Rouhani told the family who lost their son in defending Iran. Vice-President for Martyrs and Veterans Affairs Hojatoleslam … 
---
2019/01/03 2018 Is Gone! The Collapse Of John Bolton's Dream For The MEK
Nejat Society, January 03 2019:…  John Bolton is considered as a stupid warmonger politician who supports the traitors to Iran, the violent Mujahedin Khalq Organization (MEK, MKO, Rajavi cult) that has almost no popular base in Iran."It would be hard to find a serious observer who believes the MEK has the capacity or support within Iran to overthrow the Islamic republic," states Arron Merat of the Guardian. "But the US and UK … 
---
2018/12/30 John Bolton, Mojahedin Khalq (MEK) and the expulsion of the Iranian ambassador
Gazeta Impakt, December 30 2018:… The expulsion of the Iranian ambassador from Albania by order of the US Security Adviser John Bolton is an act that has seriously shaken Albanian politics. The Albanian government of Prime Minister Rama, Foreign Minister Ditmir Bushati and President Ilir Meta not only did not welcome the dictates of John Bolton, but until now have not made any official statement to welcome the expulsion … 
---
2018/12/30 Historian Kocaqi on the MEK: 'They should not have been taken in by Albania'.
Ora News, December 30 2018:… Our government should not be involved at all with issues relating to Iran, and for me, the Mojahedin should not have been taken in by Albania at all. Taking thousands of people and thereby importing conflict is, for me, very wrong. Albanians have been so persecuted in the last two centuries, even by Europe, there is nowhere to go. Normally there would be a rise and not a drop, and you will protect those … 
---
2018/12/30 Iran Interlink Weekly Digest – December 28, 2018
Iran Interlink, December 28 2018:… Maryam Rajavi used the New Year as an excuse to say something. Many commentators, however, point out that she has lost the plot and is talking out of tune because she talks about 'oppressed Christians' in Iran. Everyone knows, they say, that the problems for Christians, Jews, Zoroastrians and Muslims are the same, there is no separation. After Pompeo failed to provoke ethnic divisions … 
---
2018/12/29 What Is Going On In The US-Israel-MEK Triangle?
Nejat Society, December 29 2018:… Since the fall of the Iraqi dictator Saddam Hussein in 2003, the Mujahedin Khalq Organization (the MKO/ MEK/ PMOI/ the Cult of Rajavi) has turned into the strange bedfellow of the US and Israel. The MEK's Camp Ashraf was placed under the protection of the US military after the collapse of Saddams' regime although the group was considered by the then US president George W. Bush … 
---
2018/12/26 Iranian families of terror victims condemn Denmark's support for terrorists
Tehran Times, December 26 2018:… Your country has a bad record in harbouring Iranian terrorists, dating back to a few decades ago when you sheltered the Mojahedin-e Khalq Organization (MKO, a.k.a MEK, NCRI, PMOI, etc.), a group that was designated as a terrorist organization by some Western countries and the European Union. To this, one could add the hosting of Khuzestan's separatist groups … 
---
2018/12/26 Traumatic Stories Of Torture In The MKO During The 1990s—Part Two
Nejat Society, December 26 2018:… According to the Human Rights Watch report "No Exit", in the early 1990s, dissent was on the rise Camp Ashraf. Former MKO members interviewed for this report cite the following reasons for their decision to leave the organization: military failure of the MKO to dislodge the Iranian government during the July 1988 military operation, forced mass divorces instituted as part of the "ideological revolution" …