Open letters to Albanian Government objecting Pandeli Mijko paid lobbying for Maryam Rajavi cult, Mojahedin Khalq, terrorism and violence
Davood Baghervand Arshad, Ali Hossein Nejad and Homayoun Kohzadi , July 13 2018:… I would like to add that Mr. Pandeli Mijko took part in its gathering, committed a terrorist act by beating up two of its critics in front of EU Parliament in Brussels in December 2017 during which Mr. Denis MacShane a former Labour MP was also beaten up by Maryam Rajavi's agents. The incident raised the EU Parliamentarians … 
Pandli Majko merr pjesë në takimin e xhihadistëve iranianë
Pandli Majko attends the meeting of jihadists promising them Albanian Passports

Open letter to Albanian Government objecting Pandeli Mijko paid lobbying for Maryam Rajavi cult, Mojahedin Khalq, terrorism and violence 
Mr. Davood Arshad's letter to the Albanian Government handed over to Albanian embassy officials in Germany on the participation of the Minister of Immigration of Albania Mr. Pandeli Mijko in Mujahidin-e-Khagq's (Mek) gathering in Villepin-Paris
Dear Albanian Government
I am Mr. Davood Baghervand Arshad a senior and high ranking officials of the Mek (Rajavi Sect) and members of the National Council for Resistance who has been defected from this sect because of its totalitarianism and terrorism.
I was deeply saddened by the news of Mr. Pandeli Mijko, the Minister of immigration affairs of  Albania taking part in Mek's gathering show in Paris.
It is most unfortunate that a terrorist group with well-known mafia tricks can deceive a Minister of a European Government to participate in the showcase of diverse population of refugees gathered from different refugee camps in Europe plus homeless Eastern Europeans, which have been bussed in return for an all-inclusive free three day trip to Paris plus pocket money in order to pretend to have Iranians supporting their gathering with the aim of deceiving and influencing their audience and some already deceived politicians in the gathering as a strongly supported Iranian opposition.
It is also unfortunate to see the extent that Mek if prepared to deceive the Iranians and their audience by insulting their conscience.   This is despite the fact that Mek's dirty trick has been disclosed by the Western media for hundreds of times. One of the last but not least, was the Guardian newspaper Mon 2 Jul 2018, that wrote:
Many in the crowd of about 4,000 that Giuliani was addressing were eastern Europeans bussed in to attend the event in return for a weekend trip to Paris
I would like to add that Mr. Pandeli Mijko took part in its gathering, committed a terrorist act by beating up two of its critics in front of EU Parliament in Brussels in December 2017 during which Mr. Denis MacShane a former Labour MP was also beaten up by Maryam Rajavi's agents.
The incident raised the EU Parliamentarian's serious concerns to the point that MEP Ana Gomes raised the issue as a barbaric act and a treat to EU and EU MEP members and asked Ms. Mogerini to expel all the MEK's agents from EU Parliament.
English Standard newspaper mentioned the incident as:
DON'T mess with Denis MacShane! The former Labor MP, author and Good Samaritan is in Brussels, and says that he stepped in to help a man in a street attack yesterday, only to get a beating himself. "Outside European Parliament thugs from People's Mujahedin of Iran violently attacking elderly man, hitting with sticks, kicks etc," he tweeted yesterday. "I told them to stop it, so they started attacking me with sticks, fists etc. And we weren't even discussing Brexit!"
With regards to the above case and the methods Mek deals with its dissident members in broad day light in front of EU Parliament, would it be difficult to imagine MEK's reaction to the opposition of its members inside their close cult?
Let me also add that the situation of human right abuse in Mek is so grave that even the son of Masoud Rajavi, Mohammad Rajvi one of the victims of this organization having defected MEK announced that will disclose all his father's atrocities.
Does this raise enough concern not to take part in the empty shows of strength of Mek?
If the above said is not enough, as an ex-high ranking member of Mek and it National Council of Resistance, may I bring to the attention of the honorable Minister of immigration Mr. Pandeli Majko that:
Masoud and Maryam Rajavi hired about 2000 young Iraqis and trained them militarily and ideologically to be utilized throughout Iraq to collect information about coalition forces movements resulting in many deathly attacks on them, also to destabilize Iraq in order to topple the Iraqi government, so the Ex-Baath party leaders active in ISIS could take power in Iraq again, giving Masoud and Maryam Rajavi a free hand as before at the Saddam's time? Mek officers who have been involved in training the 2000 terrorists are present for testimony.
Furthermore Mek created false Arab-Iraqi organizations by paying some villagers anxious for money under total embargo and aftermath of Golf war, to issue and release support communiques about MEK. All these atrocities were of course later disclosed by Iraqi Government officials in the media.
In this regards may I also share with you some of the experience of only two governments that have been very closely dealing with Mek for four decades such as Saudi Arabia and Franc, may that prevent the future backlash of overlooking the nature of MEK in your country by their host country.
The first document is how Saudi Arabia that is a strong financial and political supporter of MEK evaluates Mek.
The translation of the Arabic  WikiLiks document is as follows:
In the Name of God the Merciful
The Head Saudi Intelligence
Ref No. 2113/510-18/12/35
Date: Jan 9, 2012; 15/02/1433
Kingdom of Saudi Arabia
Head of Saudi Intelligence (101)
Confidential Letter
Subject: About Maryam Rajavi
His Royal Highness the Prince, the of Secretary of State
Peace, mercy and blessings be upon you
With regards to the letter of the Prince ref, 51173/2/7 , on 13/02/1433 AH 7/2/50173 (equivalent to the January 7, 2012 AD – Translator),with regards to the message you received from  Dr. Amer al-Tamimi, which in that message, he suggested to arrange a private meeting with Mrs. Maryam Rajavi, President-elect of the Iranian head of MKO in Paris, and following that your Highness demanding the view point of the head of information Organization with regards to this request, we would like to inform His Highness as follows:
With regards to His Highness's question and surprise in relation to the request letter of Dr. Amer Al Tamaimi stating that he is prepared to arrange a meeting with Maryam Rajavi apart from Dr. Saleh AL Motlaq and without his knowledge; the Head of Saudi Intelligence believes that, Dr. Al Tamimi's request means that he is prepared to arrange an independent meeting without the knowledge of Dr. Al Motlaq, because he wishes to keep this meeting a secret and he also bears the responsibility for the meeting, also stating that Dr. Al Motlaq has no knowledge about it.
All the existing information tells us that, the Iranian Intelligence Services has infiltrated the Iranian Mojahedine Khalq Organization (MKO). Also this organization (MKO) has no role and effect in Iranian affairs and has no acceptance within Iran.
The second document is how French government considers Mek.
At the end my main concern are our family members and friends still enslaved by Mek in Tirana as the basic human rights to be facilitated the basic needs of free choice, free communications, and contact with parents and family members.
Sincerely yours
Davood Baghervand Arshad
Copy to:
Albanian Embassy
Albanian Embassy France,
Albanian Embassy Belgium
Albanian Embassy Holland
Albanian Embassy England
Albanian Embassy Italy
Albanian Embassy USA
United Nations High Commissioner for Refugees UNHCR Geneva
(End)
–
To the embassy of Albania in France
Ali Hossein Nejad, Peyvand Rahaee, Paris July 13 2018
Link to the source
Wisdom and abundant respect
I am Ali Hussein Nejad, a member of the People's Mojahedin Organization of Iran (Rajavi Sect), who separated from this sect. I heard that Mr. Pandeli Majko, the Minister for Emigration Affairs in Albania, attended the invitation program of the MKO-MEK (Rajavi Sect).
It's really a matter of great regret that the minister of a government participates in the gathering of a terrorist sect, which has repeatedly been on the terrorist list of Europe and the United States, which is still known by the European governments as a terrorist sect.
Please you as a member of the Albania government and responsible for affairs The people of the Mojahedin Organization (Rajavi Sect) in your country conside the following, because the result of my experiences and observations during the decade Participation in the organization of this sect in Iraq, especially its interference in Iraqi affairs, and its attempts to smash the political and social situation of that country, which I witnessed for myself as a senior interpreter in the most sensitive political sectors of this organization.
Since the MKO-MEK (Rajavi Sect) has a very closed and sectarian leadership and organization, as emphasized by the Special Representative of the Secretary-General of the United Nations in Iraq in the semi-annual report of 2013, as well as repeatedly in human rights observation reports, Within the organization, we saw that people inside this organization not only deprived of freedom of speech and pen, but even of freedom of thought, and that in their contacts and conversations they were heavily under the control of the leadership and had no right to contact and communicate With outsiders, including their families, even inside the organization, as well as using the Internet Lefebvre, and the media and communications equipment of today's world, especially now that the leaders of this sect have transferred their captives to a remote and enclosed place in Albania, like their main garrison, Ashraf, in Iraq, and in much worse conditions Prison has caught.
The leadership of the Mojahedin Organization has begun to re-establish the same sectarian and institutional system in Albania, so that people who have been transferred to your free country are also subjected to extreme control, in order not to contact outside of the organization, including their families, and efforts The Albanian government's philanthropy and philanthropy to rebuild people and bring them to society and free social communication.
I have witnessed the continued involvement of Rajavi's secession in Iraqi political and social affairs, including forging false statements in the name of Iraqis and training a group of Iraqis as their own mercenaries for influence in the administrative and community institutions of the country, and now it wants the same policies and its plans and practices in Albania.
Therefore, I would like to draw your attention to the subsequent actions of the terrorist and violent leader of this cult to violate the sovereignty of your country and to interfere in its internal and social affairs, because the leaders of this cult seek to break your community to consolidate their place in It is for them to continue their sectarian practices and to carry out their violent and terrorist plans and their only purpose is to invite him to their congresses in Paris to exploit your reputation for their inhuman aims, as mentioned above.
The embassy of Albania in France,
I would like to take the necessary measures to prohibit the control and governing of the Organization and its officials in Albania against the transferred individuals, especially those who were detained there, and their interference in affairs They will need to provide the facilities of contact and communication of people transferred to the outside world, especially with their families and meet them.
With respect
Ali Hossein Nejad – Paris – 9 July 2018
–
To the embassy of Albania in France
Homayoun Kohzadi, Yaran Iran, July 13 2018
Link to the source
Hello
I was a member of the Mujahidin 0rganization (MKO-MEK) who are currently living in Albania, and I was a lot of time in captivity of this sect.
When I heard that Mr Pandeli Majko Albanian Minister of Immigration also was in the Mojahedin's propaganda show, I asked, to myself is he really have been sent to this propagandist show by the government of Albania, or is he took huge amount of money like others? because a person who has an official post in government of Albania should not be with a sect that has been on the terrorists list for many years and it transformed to his country with the help of the Iraqi government and UNHCR because there is not personality permits to be shared with the group or party or organization waging war is on the list of terrorists.
Government of Albania should be responsible to answer a question way it purposes this cult? because those who participated in this show of propaganda have also admitted that they receive money for each lecture.
Has Mr Panduly done so with such a purpose, or formally on behalf of the Albanian government?
But it seems that this person, Mr. Pandoly Mayco did this work with his own responsibility.
But if not, the Albanian government should take care of its country because the exact same thing that the Iraqi people and the Iraqi government will receive from this cult will also come to them.
They will interfere in the internal affairs of Albania, and there will be no further passage in the country of the Albanian parties many things will be launched, and the government of Albania will not be able to gather these. Because the experience has shown that this cult has a great deal of skill in these fields and they can convert Albania to Iraq in a short time, so we want the Albanian government to be careful. The characters in their hands will not let Albania fall into the sect Only those who can feel the danger of this cult, that their actions and their deception are in vain. It is soft and we are the only ones who can see it on this cult and you and the government's personalities you warn that you are worried about your own country because this organization is under fire and if so give them a day It's too late.
Homayoun Kohzadi
*** 
Albania: MEK rebrands by assassinating unwanted members
The MEK's man inside the White House (Maryam Rajavi cult, Mojahedin Khalq)
US Forces Albania To Take IS Fighters After Hosting MEK
MEPs discuss Mojahedine-E Khalq (MEK) Threat in #Albania
Sir David Amess MP, paid head lobby for Mojahedin khalq terrorists
(aka Maryam Rajavi cult, MKO, MEK, Saddam's private army)
in British Parliament
Also read:
https://iran-interlink.org/wordpress/?p=8421
Albania's Anti-Trafficking Coordinator Elona Gjebrea praises Maryam Rajavi for keeping modern slaves in Tirana 
Massoud and Anne Khodabandeh, Huffpost, May 18 2017:… In Albania, Elona Gjebrea also has close ties to the United States on the issue of people trafficking and slavery. The US embassy in Tirana, Albania acknowledged the State Department's annual Trafficking in Persons report in June 2016 by saying, "The United States appreciates the close cooperation with the Government of Albania, civil society and especially National … 
Mojahedin Khalq, Rajavi cult, Saddam's Private Army, were trained by Mossad to assassinate Iranian scientists 
Should we be afraid of Senator McCain meeting with the Mojahedin Khalq (Rajavi cult, MEK, MKO, …) in Albania?
Albania's Anti-Trafficking Coordinator Elona Gjebrea praises Maryam Rajavi for keeping modern slaves in Tirana
— 
Albaian translation:
GAZETA IMPAKT – May 18, 2017
http://gazetaimpakt.com/elona-gjebrea-pergezon-marjam-raxhavin-per-mbajtjen-e-sklleverve-moderne-ne-tirane/ 
***
Also read:
https://iran-interlink.org/wordpress/?p=8382
MEK's Maryam Rajavi blackmails Albania to become the new 'Saddam regime' for them.
Massoud Khodabandeh, Top topic, May 08 2017:…  Rajavi then publishes these alongside letters signed by American personalities in support of the MEK. The letters from the Americans are addressed to the Albanian Prime Minister and bear the familiar hallmark of MEK authorship. (One letter published by the MEK is signed in blue ink. We can only speculate how the MEK obtained the original letter which should have been sent directly from the Americans to the Albanian PM!) … 
Massoud Khodabandeh, Huffington Post: Can Albania Meet its Obligations and De-radicalize an Influx of Terrorists into Europe? 
grooming Mojahedin Khalq (MEK, Rajavi cult) in Tirana part of bigger agenda for Albania
MEK's Maryam Rajavi blackmails Albania to become the new 'Saddam regime' for them.
By Massoud.khodabandeh (@Massoud.khodabandeh)
The forced relocation of the MEK organisation from Iraq to Albania resulted in drastic changes within the group. No longer forced to endure the extremes of heat and cold in Baghdad, living alongside ordinary family neighbours for the first time in two decades and the loss of their leader Massoud Rajavi have all profoundly affected the members. They now have the 'luxury' to think and their changed environment and circumstances have led them to challenge the leadership.
Defections started almost immediately and the MEK is now in the grip of a crisis of disaffection. The problem was exacerbated when Sahar Family Foundation moved its operation from Baghdad to Tirana. Sahar was created to offer support and help to families of MEK members who were trying to get in touch with their estranged loved ones in the MEK while they were based in Iraq. The MEK leaders regard families and familial relations as "poison" and have tried every way possible to prevent these families contacting their loved ones in the group.
Now that Sahar has begun its work in Albania, the new MEK leader Maryam Rajavi has panicked. Sahar began by reminding the UNHCR and Albanian authorities of the international laws governing refugees, in particular UN human rights conventions and articles, and how the MEK rejects these norms.
Maryam Rajavi reacted by shooting herself in the foot. https://www.mojahedin.org/news/197420
Maryam's counter campaign is based on the tactics used by Massoud Rajavi in Iraq – blackmail and coercion – but it is too little and too late and has lost its potency.
Soon after Sahar started its campaign to inform Albanian authorities of the MEK's illegal and scandalous behaviours, Rajavi announced that three disaffected individuals, Hadi Sanikhani, Gholamreza Shokri and Sarfaraz Rahimi, had made contact with their families in Iran and declared them therefore to be 'agents of the regime'. For this reason, she said, "we will cut their refugee allowances from now". The MEK then said that the only way for their UNHCR money to be restored was for these individuals (and others) to write whatever the MEK dictates. In Saddam's prisons the MEK also used such coercive tactics to force compliance and silence.
The three individuals went to the UNHCR office and explained what had happened. The UNHCR advised them to go the MEK's HQ and talk to them. There they were threatened and attacked by MEK operatives. Two of them have since published their account of the events, but Sarfaraz Rahimi has given in and accepted to write for them. He writes what they dictate against the other two – who are understandably complaining about having no food or money in Tirana – condemning them as agents of the Iranian regime.
Rajavi then publishes these letters of Rahimi alongside letters signed by American personalities in support of the MEK.
The letters from the Americans are addressed to the Albanian Prime Minister and bear the familiar hallmark of MEK authorship. (One letter published by the MEK is signed in blue ink. We can only speculate how the MEK obtained the original letter which should have been sent directly from the Americans to the Albanian PM!)
This combination of letters (forced confessions alongside Americans letters to the Albanian PM claiming Iran is operating against the MEK in Albania under the guise of cultural centres, etc) had two aims. One was to warn dissidents inside the MEK what will happen if they leave or disobey orders. The other aim was to get the Albanian government to back the MEK and replicate the role played by Saddam Hussein in the group's survival by punishing dissent, only this time in Albania.
Reactions were not as Rajavi wanted or anticipated. Inside the MEK and among ex-members there has been outrage. It seems to everyone that after three decades of unpaid work for the MEK and Saddam Hussein, the day someone leaves they instantly confess, in their own writing, to being an agent of the Iranian regime. There are only two possibilities: the organisation is lying and takes forced confessions, or the organisation is a training ground for agents of the regime.
Others complain that although the Americans have the right to recruit people as mercenaries, they do not have the right not to pay them and force them to be gladiators in Albania.
Albanians themselves see this MEK presence as yet further evidence that America is using their country for any and every form of corruption and illegal activity. Albania is still notorious as a centre for narcotics, arms smuggling and people trafficking in spite of efforts to clean up the country so it can join the EU. Albanians complain that their country is reportedly being used to smuggle US arms to Syria and other places for so-called 'moderate' rebels, that NATO uses Albania to conduct activities it can't perform in the US or EU and that the CIA and the Pentagon have turned Albania into an extra-judicial base for nefarious activities. And now John Bolton and Senator John McCain alongside others use Albania as a springboard to pursue unclear political agendas which may include training terrorists and providing land and logistic for groups which are to be deployed in other countries.
Along with dumping nuclear waste and Guantanamo Bay prisoners, Albania now has had the MEK dumped on it. Instead of getting advice and support to de-radicalise these fanatics the government is being blackmailed and corrupted into performing the same role as Saddam Hussein undertook to protect and deploy the MEK.
***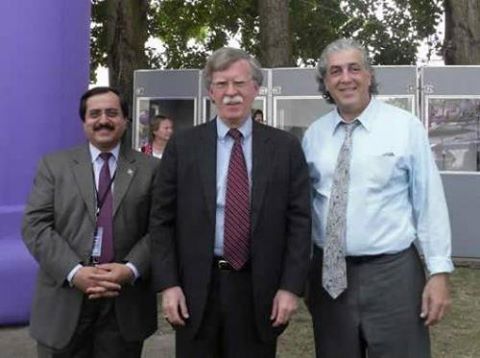 Mojahed Khalq Brother John Bolton has a memory lapse
Sitting Down with the MEK (Mojahedin Khalq, Rajavi cult, NCRI, …)
Three members of the Mojahedin Khalq (MKO, MEK, Rajavi cult) Central Council defect the group in Albania
Also read:
https://iran-interlink.org/wordpress/?p=8131
Trump's MEK version of events won't secure victory against Iran, lets ISIS off the hook 
Massoud Khodabandeh, Huffington Post, February 07 2017:… He also signals that his war is not with ISIS but with the country Iran. Donald Trump rose to victory in part on the promise to take on ISIS and defeat the group. Yet ISIS cannot be defeated except by a coalition of forces that includes Iran. The facts on the ground in Syria and Iraq demonstrate unequivocally that ISIS forces in Aleppo and Mosul have been defeated largely due to the involvement of Iran. Trump clearly has no intention of defeating terrorism.
(Library of Congress. Congressional Research Service.
The People's Mojahedin Organization of Iran, by Kenneth Katzman. Washington, Nov 1992. 6 p.
Doc. call no.: M-U 42953-1 no.92-824F)
Trump's MEK version of events won't secure victory against Iran, lets ISIS off the hook
(END)
*** 
Massoud Khodabandeh: The Iranian Mojahedin-e Khalq (MEK) and Its Media Strategy:
Methods of Information Manufacture
Some related documents:
Lets create another Vietnam for America(pdf).
(Mojahedin English language paper April 1980)
Letter to Imam (Khomeini) (pdf). 
(Mojahedin English Language paper April 1980)
Some questions unanswered regarding the US military invasion of Iran (pdf).
(Mojahedin English Language paper June 1980)
link to one of the Mojahedin Khalq songs
advocating terror and killing Americans
(In Persian written and distributed after the Iranian Revolution)
Donald Trump pick Elaine Chao was paid by 'cult-like' group that killed Americans (Mojahedin Khalq, Rajavi cult)
*** 
Also read:
https://iran-interlink.org/wordpress/?p=8004
Mojahedin Khalq (MEK, Rajavi cult)'s Fake Intelligence On Aleppo Only Hinders Fact-finding Bodies Finding The Truth 
Massoud Khodabandeh, Huffington Post, December 24 2016:… That can only happen if journalists and investigatory bodies (human rights, nuclear experts, war crimes, etc) are able to base their work on facts and not the fake and fictionalised fantasies of stooges like the MEK, which are clearly designed to misinform on these issues. The information laundry cycle is not difficult to follow – the Washington Times takes its report … 
Albanian citizens fearful of radicalised Mojahedin Khalq neighbours deserve more information
Mojahedin Khalq (MEK, Rajavi cult)'s Fake Intelligence On Aleppo Only Hinders Fact-finding Bodies Finding The Truth
Link to the source (Huffington Post)
Also on WOW.com 
Massoud Khodabandeh Director at Middle East Strategy Consultants.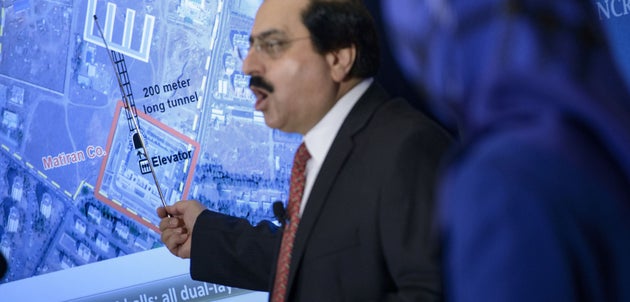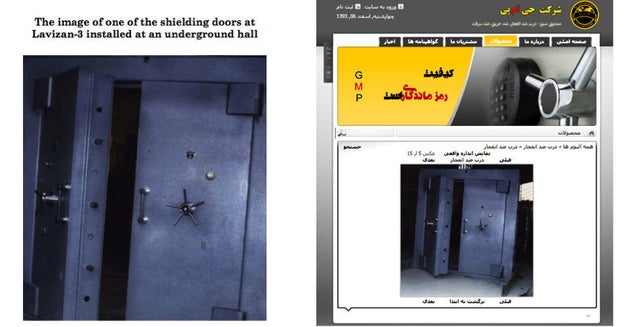 *** 
Introducing Maryam Rajavi as a human rights activist is the wrong tool for the wrong job
The Life of Camp Ashraf Mojahedin-e Khalq – Victims of Many Masters By Anne Singleton and Massoud Khodabandeh
Also read:
https://iran-interlink.org/wordpress/?p=7866
National Security: Could Maryam Rajavi (Mojahedin Khalq) blackmail her friends in high places – Rudi Giuliani, John Bolton and Newt Gingrich 
Massoud Khodabandeh, Huffington Post, November 12 2016:… In particular, Rudi Giuliani, John Bolton and Newt Gingrich. Putting aside their weak personalities as well as their individual neoconservative agendas, the common thread which links these names together is their decade long support for the Mojahedin Khalq terrorist organisation (also known as Saddam's Private Army or Rajavi cult). It is certain that … 
Massoud Khodabandeh, Huffington Post: Can Albania Meet its Obligations and De-radicalize an Influx of Terrorists into Europe? 
Link to the source (Huffington Post)
Link to the source (Top Topic)
National Security: Could Maryam Rajavi (Mojahedin Khalq) blackmail her friends in high places – Rudi Giuliani, John Bolton and Newt Gingrich
Newt Gingrich bows to Maryam Rajavi
Rudi Giuliani with Maryam Rajavi
John Bolton with Mojahedin Khalq operatives