Steve McCabe's Crocodile Tears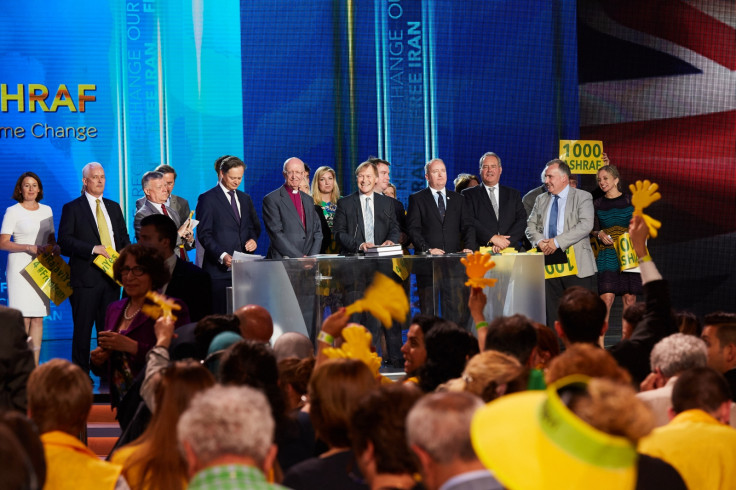 Labour MP Steve McCabe joined other MPs in the House of Commons to debate the situation of Nazanin Zaghari-Ratcliffe who is in prison in Iran. The debate centered on Zaghari-Ratcliffe's human rights which appear to have been violated by the Iranian judiciary. Of course, many fine words were spoken and the proper sympathy expressed over her fate; withholding medical treatment, separation from her daughter and denied phone contact with her husband on more than one occasion.
Here's what McCabe had to say: "Is Iran not a signatory to the international covenant on economic, social and cultural rights, and is it not in breach of that covenant by denying Nazanin access to medical treatment? Are states like Iran free to disregard treaties and covenants as they see fit, or should there be consequences?"
Fair enough.
But, McCabe was also present on more than one occasion at MEK rallies happy to promote Maryam Rajavi and her regime change agenda.
How does McCabe balance his concern for Zaghari-Ratcliffe with his absolute unconcern for the human rights of MEK members? He must surely be aware of the controversy surrounding Rajavi and the MEK. Perhaps he has his snout so deep in the trough that he cannot discover his own hypocrisy. Rajavi is a slave owner. MEK members are denied proper medical treatment. They work for no money or benefits (lifetime voluntary service is just another name for slavery Steve). MEK members are denied a normal family life (celibacy is compulsory). And of course, MEK members are deliberately estranged from their families and denied any contact with them, a situation that has been going on for over twenty years, not just for one or two occasions.
Really Mr McCabe, you have enough to answer for without crying crocodile tears for one prisoner.