Trump's Strange, Tense Campaign Against Iran (MEK, Rajavi cult)
Robin Wright, The New Yorker, April 25 2019:… Bolton was also a longtime supporter of the Mujahideen-e-Khalq (M.E.K.), or People's Warriors, an exiled group that advocates overthrowing the Iranian government. The M.E.K. (aka MKO, NCRI, Rajavi cult) was on the U.S. list of terrorist organizations until 2012 and was long allied with Saddam Hussein. Bolton was a keynote speaker at its annual conference, in Paris, for eight years. At its 2017 annual conference, he vowed that their rally on the fortieth anniversary of the revolution, this past February, would be held in Tehran.
Bolton/Pompeo used MEK to prep the table for Warsaw summit against EU interests
Trump's Strange, Tense Campaign Against Iran
t the 2017 U.N. General Assembly, President Trump asked French President Emmanuel Macron to relay a private message to Iranian President Hassan Rouhani. Trump wanted to meet, in secret, with the Iranian leader, according to Western and Iranian officials. Macron called Rouhani and asked if he was interested. The Iranian leader and members of his delegation were astonished. Trump had just given a blistering speech in front of more than a hundred world leaders declaring that Iran was a corrupt dictatorship whose leaders had turned a wealthy country "into an economically depleted rogue state whose chief exports are violence, bloodshed, and chaos." He had called on "the entire world to join us in demanding that Iran's government end its pursuit of death and destruction." From the U.N. pulpit, Trump warned Tehran's revolutionary leaders, "Oppressive regimes cannot endure forever." Rouhani rebuffed the overture. He told Macron that he had had enough problems at home after taking a telephone call from President Obama, in 2013—and Obama hadn't publicly insulted him. "We said, 'Are you joking?'" the foreign minister, Mohammad Javad Zarif, told me.
A year later, the three leaders were again at the United Nations. At the end of his meeting with Trump, Macron said that he was scheduled to see Rouhani later that day. Did Trump want him to relay another message? "No," Trump reportedly replied. "They have to suffer more first."
In the past month, the Trump Administration has been "dramatically accelerating"—in the words of the Secretary of State, Mike Pompeo—its efforts to inflict more pain on Iran. On April 8th, in an unprecedented step, Trump designated Iran's Revolutionary Guards a terrorist organization. No leader of any nation has ever designated another country's standing Army as a terrorist organization—not even George W. Bush before the invasion of Saddam Hussein's Iraq, in 2003. The move was all the more striking because the United States and Iran are not at war—yet.
Iran's parliament responded in kind, passing legislation that designated the U.S. Central Command—or centcom, the military branch that runs operations in the Middle East and South Asia—as a terrorist organization. In a show of support, Iranian legislators also wore uniforms of the Revolutionary Guard into parliament.
This week, the Administration extended its "maximum pressure" campaign against Iran. The White House announced that it would sanction any country or company—even longtime allies—that buys Iranian oil. The five largest importers of Iranian oil are China, India, Japan, South Korea, and Turkey. In the past, Washington has granted waivers as long as imports from Iran at least decreased. No longer. The U.S. goal is to eliminate all Iranian oil sales, a move designed to cripple the country economically. Since Trump announced that he would re-impose sanctions, last May, Iran has lost at least ten billion dollars—around thirty million dollars a day—in oil revenues, the State Department claimed this week. No past punitive U.S. or international sanctions—applied during the 1979-1982 hostage crisis, the eight-year Iran-Iraq War, or by the U.N. between 2006 and 2016—totally cut off Iran's exports.
"We will continue to apply maximum pressure on the Iranian regime until its leaders change their destructive behavior, respect the rights of the Iranian people, and return to the negotiating table," Pompeo said, on Monday. Trump, who last year abandoned the 2015 nuclear deal brokered by six major powers, has demanded that Tehran negotiate a new and bigger pact that also covers Iran's missiles, support for extremist movements, intervention in the Middle East, and human-rights abuses.
On Wednesday, Iran dismissed the U.S. threat but expressed concern that escalating tensions could trigger a military confrontation. "President Trump believes that by pushing us, by imposing economic pressure on us, we will sell our dignity. Not gonna happen," Zarif said, at the Asia Society, in New York, on Wednesday. "We don't look at history in terms of two-, four-, and six-year terms as usually people do over there—the members of Congress or in the Administration or in the Senate. We look at history in millennia. And our dignity is not up for sale."
The matching terrorist designations by both countries have fuelled speculation in Washington's foreign-policy community, and among elected officials of both parties, about intentional or accidental military conflict. Last month, Senator Richard Durbin, of Illinois, and Senator Tom Udall, of New Mexico, warned in a Washington Post op-ed of the similarities between the U.S. language against Iran today and the rhetoric about Iraq under Saddam Hussein.
"Sixteen years after the U.S. invasion of Iraq, we are again barrelling toward another unnecessary conflict in the Middle East based on faulty and misleading logic," they wrote. "The Trump administration's Iran policy, built on the ashes of the failed Iraq strategy, is pushing us to take military action aimed at regime change in Tehran. We must not repeat the mistakes of the past, and Congress must act urgently to ensure that."
In New York, on Wednesday, Zarif said that he did not believe President Trump wants a war with Iran, but said that others in the Administration—as well as countries with influence at the White House—did. "It is not a crisis yet, but it is a dangerous situation. Accidents, plotted accidents, are possible," Zarif said. "The plot is to push Iran into taking action. And then use that." He charged that "the B-Team," after their initials—the national-security adviser, John Bolton; the Israeli Prime Minister, Benjamin Netanyahu; the Saudi crownprince, Mohammed bin Salman; and the U.A.E. crown prince, Mohammed bin Zayed—wanted some kind of military showdown between the United States and Iran. "I wouldn't discount the B-team plotting an accident anywhere in the region, particularly as we get closer to the [2020 U.S.] election," Zarif said. "The B-Team wants regime change at the very least. They want the disintegration of Iran, as their objective."
Zarif's comments underscored a widely held view among diplomats and analysts in Washington that Trump, Bolton, and Pompeo ultimately differ in their goals on Iran—and on how far they are willing to go to achieve them. The President campaigned against another war in the region—citing the trillions of dollars spent in the lengthy wars in Iraq and Afghanistan. Senior Western diplomats who are engaged with the White House believe that, despite his inflammatory language, the President still does not want to deploy troops to fight Iran. Shortly after Bolton was appointed last year, a Western envoy recalled hearing Trump say to him, with teasing seriousness, "You're not going to bring me into a war, are you?" The President also said publicly that he was willing to meet Iran's Supreme Leader, Ayatollah Ali Khamenei.
Bolton, however, has long advocated regime change—and the use of military force to achieve it. In 2015, he wrote an op-ed in the Times titled "To Stop Iran's Bomb, Bomb Iran." "The inconvenient truth is that only military action like Israel's 1981 attack on Saddam Hussein's Osirak reactor in Iraq or its 2007 destruction of a Syrian reactor, designed and built by North Korea, can accomplish what is required," he wrote. "Time is terribly short, but a strike can still succeed." (Iran was actually then well into negotiations with the six major powers about the nuclear deal that was signed three months later.)
Before going to the White House, Bolton was also a longtime supporter of the Mujahideen-e-Khalq (M.E.K.), or People's Warriors, an exiled group that advocates overthrowing the Iranian government. The M.E.K. was on the U.S. list of terrorist organizations until 2012 and was long allied with Saddam Hussein. Bolton was a keynote speaker at its annual conference, in Paris, for eight years. At its 2017 annual conference, he vowed that their rally on the fortieth anniversary of the revolution, this past February, would be held in Tehran.
Pompeo also called for regime change when he was in Congress, representing Kansas. Since becoming Secretary of State, he has claimed that the Administration is instead seeking to change the regime's "behavior." But, last May, he outlined a list of twelve demands for Iran so sweeping that they were widely perceived as a call for regime change. At a closed-door meeting with a group of Iranian-Americans in Dallas, last week, Pompeo reportedly said, "Our best interest is a non-revolutionary set of leaders leading Iran." Yet he also said,this week, that the United States does not support the M.E.K.
Iran's reciprocal threats have escalated the risks of confrontation. After the United States issued its global ban on importing Iranian oil, Tehran threatened to close the Strait of Hormuz, through which up to thirty per centof seaborne global oil trade flows. Zarif vowed that Iran would flout the U.S. ban on oil sales. "We will continue to use the Strait of Hormuz as a safe transit passage for the sale of our oil," Zarif said, on Wednesday. "But if the United States takes the crazy measure of trying to prevent us from doing that, then it should be prepared for the consequences."
In his speech at the Asia Society, Zarif did hold out one possibility for talks with the United States. For the first time, he offered publicly to arrange a swap of American and Iranian prisoners held in each country's jails. There are at least six Americans, dual-nationals or U.S. permanent residents, imprisoned in Iran, with another two out on bail. Iran has not said how many of its citizens are being held in U.S. prisons, but a review of publicized cases indicates that there may be more than a dozen Iranians or dual-nationals charged, indicted, or convicted. Iran made the offer privately last year. But the Trump Administration had not shown an interest in pursuing it until recently, and only after pressure from families of detainees, according to U.S. sources familiar with the overture.
"I put this offer on the table publicly now," Zarif said. "Exchange them. All these people that are in prison inside the United States, on extradition requests from the United States, we believe their charges are phony. The United States believes the charges against these people in Iran are phony. Why? Let's not discuss that. Let's have an exchange. I'm ready to do it. And I have authority to do it. We informed the government of the United States six months ago that we are ready. Not a response yet."
Under the Trump Administration, the prospects of dialogue with the Islamic Republic on detainees, diplomatic détente, or any other subject seems more remote than ever—and the risk of escalating tensions is ever higher.
(End)
*** 
Ali Reza Jafarzadeh, Suicide bomber, Terrorist recruiter for Saddam Private Army with Mike Pompeo 
Also read:
https://iran-interlink.org/wordpress/pompeo-bolton-and-irans-fake-opposition-mek-ncri/
Pompeo, Bolton, And Iran's "Fake Opposition" (MEK, NCRI, …)
Muhammad Sahimi, Lobe Log, February 07 2019:… According to documents filed online by the National Council of Resistance of Iran (NCRI), the political arm of the MEK, Uskowi has repeatedly met with NCRI's Alireza Jafarzadeh. Iranians consider Jafarzadeh the "foreign minister" of the MEK leader, Maryam Rajavi. Bolton and Trump's personal attorney, Rudy Giuliani, have been long-time lobbyists for the MEK, receiving large fees for their lobby activities. Both Bolton and Giuliani have also called for "regime change" in Iran.
That Secret Iranian 'Nuclear Facility' You Just Found? Not So Much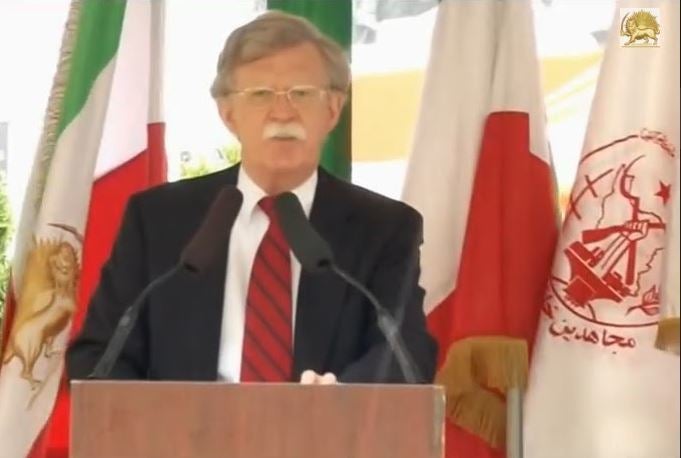 Mojahed Khalq Brother John Bolton has a memory lapse
Pompeo, Bolton, And Iran's "Fake Opposition"
As Iranian people struggle for democracy and respect for human rights and the rule of law, as well as preserving the national security and territorial integrity of their country, two main groups have emerged among the opposition to Iran's hardliners, both within Iran and in the diaspora. One group, the true opposition that includes the reformists, religious-nationalists, secular leftists, various labor groups, human rights activists, and others, believes that it is up to the Iranian people living in Iran how to change the political system in their country. This group is opposed to foreign intervention, particularly by the United States and its allies, the illegal economic sanctions imposed by the United States on Iran, and the constant threats of military confrontation espoused by John Bolton, President Trump's national security advisor, and other Iran hawks.
Many Iranians refer to the second group as the "fake" opposition. It consists mostly of the monarchists, some ethnic groups, and the Mojahedin-e Khalq (MEK), the exiled group that is universally despised in Iran and was on the State Department's list of "Foreign Terrorist Organizations" from 1997 until 2011. It is called the "fake" opposition because it supports the economic sanctions and the threat of military attacks, and has completely aligned itself not only with the Trump administration, but also with Saudi Arabia, the United Arab Emirates (UAE), and Israel, and endorses their propaganda against Iran. This group, whose followers are based mostly in the diaspora, acts more like a lobby for convincing the Iranian people to support the Trump-Mohammed bin Salman(MbS)-Benjamin Netanyahu triangle in their confrontation with Iran, rather than as a group supporting the true opposition within Iran for lasting, irreversible, and positive changes in the political system.
The harsh economic sanctions imposed on the Iranian people have contributed significantly to the terrible state of Iran's economy, increasing inflation and unemployment, making vital drugs and medications scarce, and hurting the middle class greatly. These groups' support for the hostility of Saudi Arabia, Israel, and UAE toward Iran is particularly galling at a time when Saudi Arabia has threatened "to take the war to inside Iran," Israel came close numerous times to attacking Iran from 2010-2011 and is still threatening it, and the UAE welcomed the terrorist attacks in Ahvaz in southern Iran last September.
The Secessionist Ethnic Groups
Although National Security Advisor John Bolton supports the MEK and has met with its leader repeatedly, Secretary of State Mike Pompeo and Brian Hook, the State Department's Special Representative for Iran who directs the "Iran Action Group," have met with some of the leaders of the "fake" opposition. Last June, Abdullah Mohtadi and Mustafa Hijri who lead, respectively, the Iranian Communist Kurdish group Komala and the Kurdistan Democratic Party of Iran (KDPI),  traveled to Washington, with Mohtadi reportedly meeting with Pompeo and Hijri meeting with other the State Department officials. Komala's office in Washington has registered with the Justice Department as a lobbying group intending to "establish solid and durable relations" with the Trump administration. Before he was appointed the president's national security advisor, Bolton published a white paper that included a call for supporting "Kurdish national aspirations, including Kurds in Iran, Iraq and Syria," and for providing "assistance to Balochis, Khuzestan Arabs, Kurds" and other ethnic minorities in Iran.
Both groups have carried out armed attacks on Iran's military inside Iran, which amount to terrorism. Both have separatist tendencies, which they conceal under the guise of calling for a federal system that would partition the country into various regions based on ethnicity. The separatist nature of the KDPI became clear when, in 2012, Hijri asked the United States to declare Iran's Kurdistan province a "no-fly zone" so that his forces could attack government forces freely and eventually secede from Iran. Hijri has also called for "regime change" in Iran, declared the Islamic Republic "a common enemy" of the Kurds and Israel, and asked the Jewish state for support.
Identifying Iranian Ahmed Chalabis
One goal of the meetings between Pompeo, Bolton, and the exiled "fake" opposition is to identify those Iranians who have the potential to act as the Iranian version of Ahmad Chalabi. This notorious Iraqi figure, whose Iraqi National Congress for years fabricated lies about Saddam Hussein's non-existent weapons of mass destruction, worked closely with the neoconservatives in the run-up to the 2003 invasion. Another goal is to buttress the claim that the Iranian people support Trump's policy vis-à-vis Iran.
One leading candidate is Reza Pahlavi, the son of Iran's last king, Mohammad Reza Pahlavi whose regime was overthrown by the 1979 Revolution. In the 1980s, the CIA provided Reza Pahlavi with funding. He has also had a long-term relationship with Israel and the Israel lobby in the United States, including meeting with Sheldon Adelson, the casino magnate and billionaire Republican donor who once suggested that the United States attack Iran with nuclear bombs. Reza Pahlavi has also called on Israel to help the "cause of democracy" in Iran.
Efforts to prop up Reza Pahlavi began immediately after Donald Trump's election in November 2016, even before he formally took office. Suddenly, the Farsi division of Voice of America (VOA), as well as Radio Farda, a U.S. funded radio program, began promoting Reza Pahlavi as the "leader" of the opposition. Setareh Derakhshesh, director of VOA's Farsi programs, interviewed Pahlavi, and both VOA and Radio Farda began presenting a very "modern" and positive portrait of Pahlavi and his family, a depiction that has continued.
In addition, Derakhshesh also interviewed several Iran hawks, including Bolton. She also interviewed  Elliot Abrams, who served in George W. Bush's National Security Council and is an ardent opponent of the nuclear agreement with Iran (the Joint Comprehensive Plan of Action or JCPOA), and Michael Ledeen, a veteran anti-Iran neoconservative at the Foundation for Defense of Democracies (FDD), a leading anti-JCPOA group closely associated with Israel's Likud Party. Both Abrams and Ledeen support Trump's policy toward Iran. VOA also hired Masih Alinejad, a controversial reporter who has turned against the Reformists in Iran, to begin her own program on VOA, giving her large sums of money and promoting her heavily.
In addition, VOA's programs stopped interviewing the Reformist figures in the Iranian diaspora or in Tehran. Several Iranian staff members who ran various VOA Farsi programs and were not comfortable with the sudden change of direction, either left VOAor moved to positions off camera.
The New Pro-War Group
Another "fake" opposition group that has emerged over the past several months and is closely linked with the Trump administration and the neocons is called Farashgard("revival" in ancient Persian). Its leading member is Amir Etemadi who, together with Saeed Ghasseminejad, co-founded the so-called "Iranian Liberal Students Group" (ILSG), a small ultra-right group of student activists in Iran, most of whom moved to Canada and the United States and supported George W. Bush's policy toward Iran. Ghasseminejad is now "senior adviser on Iran" at the FDD.  In his Twitter account, Ghasseminejad refers to himself as a "classical liberal and non-partisan," despite calling for the execution of the Islamic Republic's leaders after regime change and working for the very partisan FDD.
Farashgard consists of 40 relatively young activists—most of whom are members of the ILSG—who have called for "regime change" in Iran, supported Trump's "maximum pressure" campaign against their native land, and promoted Reza Pahlavi as the leader of the opposition. Before the group announced its existence in September 2018, many of its members had signed a letter in December 2016 in which they declared the Islamic Republic of Iran and the Islamic State (ISIS or IS) "two sides of the same coin"—never mind that Iran played a leading role in defeating IS in Iraq and Syria. The letter also urged then President-elect Trump to take on the Iran's Islamic Revolutionary Guard Corps (IRGC) throughout the Middle East "by all available means" and help "the Iranian people to take back their country from the Islamic gang which has been in charge for the last four decades…" Echoing Bolton's and Pompeo's claim that Iran's ballistic missile program is "a threat not only to the region but to the world," they asked Trump to pressure Iran to stop its missile program, and impose tough economic sanctions that would hurt the Iranian people, not the regime
"New Iran" Foundation
A few months ago, a new Iran "think thank" popped up called New Iran (TNI), led by Alireza Nader, formerly of the Rand Corporation. TNI claims to be "a nonprofit and nonpartisan 501(c)3 organization dedicated to the objective research and analysis of Iran." But Nader has recently been more involved in political development than analysis. In late December 2017 and early January 2018, when demonstrations against the terrible state of the economy broke out in several cities throughout Iran, Nader was highly active on Twitter, trying to encourage more demonstrations—see here, here, here, and here, for example—while working at Rand under a contract from the U.S. government.
Nader apparently left Rand a short time after those demonstrations, and suddenly TNI emerged with offices at a pricey Washington address and six permanent staff. The few analyses that TNI members, including Nader himself, have published—see here and here, for example—indicate that they support the Trump/Pompeo/Bolton approach to Iran. This is in fact Nader's modus operandi. A review of his writings over the years shows that he generally changes positions as the U.S. administrations do and tries to align with whoever is in power.
In addition to supporting Trump's Iran policy, Farashgard and TNI are also closely linked to the neoconservatives, the Israel lobby, and others. For example, a member of the board of directors of the TNI, Nader Uskowi, was a leftist student activist before the Iranian revolution and has worked at the Washington Institute for Near East Policy, an offshoot of the American Israeli Political Affairs Committee. Another member of TNI's board is Thomas Parker who is also listed as a security expert on the website of the Washington Institute and has written for them in the past.
In a recent article, Uskowi seemingly praised Farashgard. In addition, Shay Khatiri, a researcher at TNI, is also a member of Farashgard, and in his Twitter account proudly describes himself as "the new Paul Wolfowitz," the discredited neoconservative former deputy Pentagon chief under George W. Bush and one of the key architects of 2003 invasion of Iraq. A picture shows him shaking hands with the late Senator John McCain, an Iran hawk who sang infamously "bomb, bomb, bomb Iran." His page on the TNI website claims that "he has researched Iranian politics, history, and public opinion at the Foundation for the Defense of Democracies and the American Enterprise Institute," whose "scholars" have included Wolfowitz, Bolton, Ledeen, and other Iraq and Iran hawks. Another TNI adviser, Sharon Nazarian, is "senior vice president of international affairs" at the Anti-Defamation League, a civil-rights group that is strongly pro-Israel and that has also long supported a confrontational stance towards Iran.
According to documents filed online by the National Council of Resistance of Iran (NCRI), the political arm of the MEK, Uskowi has repeatedly met with NCRI's Alireza Jafarzadeh. Iranians  consider Jafarzadeh the "foreign minister" of the MEK leader, Maryam Rajavi.
Bolton and Trump's personal attorney, Rudy Giuliani, have been long-time lobbyists for the MEK, receiving large fees for their lobby activities. Both Bolton and Giuliani have also called for "regime change" in Iran.
It's not clear where TNI and other "fake" opposition groups receive their funding. The Gulf States, however, have made clear their their willingness to pay for anti-Iranian activities. Last November, The New York Times reported that, in March 2017, intelligence and military officials of Saudi Arabia discussed a $2 billion plan to destabilize Iran and assassinate its top officials, including Major General Qasem Soleimani, the commander of Iran's Quds force.
No Significant Social Base of Support
One of the most important aspects of all such groups is that they have no significant social base of support within Iran. Even in the diaspora a large majority of Iranians, while opposing the clerics in Iran, reject economic sanctions, military threats, and these groups' support for the anti-Iranian policy of the Trump-MbS-Netanyahu triangle. Within Iran, the hostility of the triangle has actually transformed the generally pro-West Iranians into strong opponents of the three countries, to the point of despising the three leaders and their governments.
Farhad Meysami, a medical doctor and human rights activist who has been imprisoned by the hardliners in Tehran and has even gone on hunger strike, criticized harshly the Trump administration in an open letter distributed widely on the Internet. He accused Trump, Bolton, and Pompeo of shedding "crocodile tears" for him and other jailed political and human rights activists, writing:
I was paging through a newspaper when I suddenly caught a glimpse of a story and got riveted to the spot. Apparently, [Donald] Trump's State Department has called for the "freedom" of this humble civil activist. Actually, I prefer to serve my whole life in jail at the hands of a group of wrongdoing compatriot oppressors and spend it endeavoring to rectify their mistakes, rather than be subject to the stigma of "deal-breakers' support" [a reference to the Trump administration leaving the JCPOA illegally].
Meysami ended his letter by saying, "I request the likes of Trump, Pompeo and Bolton to shed their crocodile tears for human rights elsewhere."
After promoting Reza Pahlavi heavily, Farashgard called on the Iranian people to go on strike and demonstrate on the anniversary of last year's scattered demonstrations, particularly on December 28 and January 7. No significant demonstration took place anywhere in Iran, hence demonstrating the absence of any social support within Iran for the monarchists, Reza Pahlavi, and their promotors. It also demonstrated these groups' complete ignorance of Iran's realities. The lack of support for the demonstrations was so embarrassing that it ignited a fierce internal debate among the monarchists about the wisdom of such calls.
All Iranians despise the MEK for collaborating with Saddam Hussein and Iraq during the war with Iran in the 1980s, for revealing information on Iran's nuclear program and facilities, for working with Saudi Arabia, and for collaborating with Israel in the assassination of Iranian nuclear scientists.
The Poland Summit
In January, Secretary of State Mike Pompeo announced a summit in Poland on February 13-14 to build a global coalition against Iran. The idea, according to Pompeo, is to "focus on Middle East stability and peace and freedom and security here in this region, and that includes an important element of making sure that Iran is not a destabilizing influence." Poland's Foreign Minister Jacek Czaputowicz said in a statement that 70 countries, including all 28 members of the European Union, have been invited.
A well-placed Iranian activist told the author that, in the run-up to the summit in Poland, Pompeo has invited several figures from the Iranian "fake" opposition to Washington for "consultation." The apparent purpose is either to select some of them to take to Poland to speak "on behalf of the Iranian people," to prepare some sort of "manifesto" on what the Iranian people want, or both. In fact, on February 4, Pompeo met with the VOA's Alinejadand "underscored the United States' commitment to help amplify the voices of the Iranian people and to condemn the Iranian regime for its ongoing human rights abuses." This is while the United States continues to support Saudi Arabia and Egypt, countries that are gross violators of the human rights of their own citizens.
After re-imposing harsh and illegal economic sanctions on Iran, threatening Iran repeatedly, and banning most Iranians from traveling to the United States, the Trump administration, in collaboration with the "fake" Iranian opposition, sheds crocodile tearsfor the Iranian people. In Iran, meanwhile, the people struggle daily on two fronts. They continue to survive the sanctions and threats, and the rampant corruption of the hardliners. And they continue to pressure these same hardliners to stop the repression, open up the political space, and allow for free and fair elections.
Muhammad Sahimi, a professor at the University of Southern California in Los Angeles, has been analyzing Iran's political developments and its nuclear program for 25 years. From 2008-2012, he was the lead political columnist for the website PBS/Frontline/Tehran Bureau. In addition, his writings have been published by Huffington Post, National Interest, Antiwar, and other major websites, as well as by the Los Angeles Times and New York Times, among others.
(End)
***
َAlireza Jafarzadeh has already published his suicide bombing note.
Wondering at those Americans who stand under the flag of Mojahedin Khalq (MKO, MEK, NCRI, Rajavi cult) only to LOBBY for the murderers of their servicemen
Pssst, Whisper It, Even Iran's Enemies Don't Want Regime Change
Remember.Mojahedin Khalq (MKO, MEK, Rajavi cult) was one of the excuses of US attacking Iraq
BBC: Who are the Iranian dissident group MEK? (Mojahedin Khalq, MKO, PMOI, …)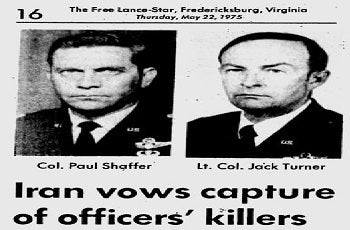 The MEK's dirty past includes the anti-Imperialist inspired murder of six Americans in pre-revolution Iran which it later celebrated in songs and publications
How do you explain this to the families of over 4000 US servicemen Killed in Iraq?
Who celebrated the terrorist act of Sep. 11? 
Also read:
https://iran-interlink.org/wordpress/war-against-iran-becoming-ever-more-likely/
War Against Iran Becoming Ever More Likely
Jim Lobe and Ben Armbruster, Lobe Log, January 25 2019:… The MEK has long had an interest in provoking such a war. So have both al-Qaeda and the virulently anti-Iranian Islamic State. Hard-line rogue commanders in Iran's Islamic Revolutionary Guard Corps (IRGC) could also decide to take matters into their own hands… Then there's Trump's personal lawyer, Rudy Giuliani who, like Bolton, has served as perhaps the most persistent booster of the Mujahedin-e Khalq (MEK), a cultish group of anti-regime Iranian exiles formerly on the State Department's list of terror organizations. Giuliani told an MEK rally …
War Against Iran Becoming Ever More Likely
by Jim Lobe and Ben Armbruster
Donald Trump's domestic troubles, combined with the current makeup of his foreign policy team, provide a confluence of circumstances, perhaps a perfect storm, to pull the United States into a war with Iran.
Indeed, the walls are closing in around Trump. The president's poll numbers—once seemingly impervious to an already unprecedentedly tumultuous administration—are sinking, even among his most ardent supporters, as he increasingly boxes himself into the corner of a government shutdown for which the public says he's largely responsible. At the same time, impeachment looms on the horizon. House Democratic committee chairs are winding up for some serious investigations into a whole range of alleged misdeeds by the president and some of his Cabinet appointments, and Robert Mueller is wrapping up his investigation into Trump's highly questionable ties to Russia.
In short, Trump's position has never been weaker. And despite what appears to be his personal desire to extract U.S. troops from the Middle East, as shown by his order to withdraw U.S. troops from Syria and his assertion two weeks later that Iran's leaders "can do what they want" there, his deepening political problems may make war more attractive.
As Jim Lobe pointed out in September, Trump has previously signaled that a president could benefit politically by starting a war with Iran, as he predicted President Obama would do no less than half a dozen times between late 2011 and 2013 in order to win reelection or "show how tough he is." At least back then, Trump correlated political redemption with war against Iran. And with what's left of his domestic agenda on hold indefinitely due to the Democratic takeover of the House, Trump's attention—as erratic as it is—is very likely to shift to foreign policy where he not only enjoys greater freedom of action but can also deflect attention from his disastrous presidency.
Bolton Increasingly in Charge?
At the same time, Trump's top foreign policy advisers have been gunning for war with Iran for years. And the one Cabinet official largely responsible for pumping the brakes on military confrontation with Tehran throughout this administration, Defense Secretary James Mattis, is gone. With an interim enabler installed as acting Pentagon chief, there's no permanent replacement in sight (although things could get much worse if Trump opts for Tom Cotton or Lindsey Graham).
According to recent reporting, Mattis helped quash a plan last fall—conjured up by National Security Advisor John Bolton—to retaliate militarily against an alleged Shiite militia mortar attack that landed harmlessly near the U.S. embassy in Baghdad. Indeed, the leaks that have come out of the Pentagon since Mattis's departure strongly suggest that Bolton is looking for a pretext for an attack, even if Iranian forces are not directly involved. In the words of The New York Times's headline editors, "Pentagon Officials Fear Bolton's Actions Increase Risk of Clash With Iran."
Mattis's departure effectively removes from the leadership team a major obstacle to Bolton's belief that the United States should take strong military action against Iran. Bolton was an unapologetic supporter of the war in Iraq and promoted false claims to make the case for the 2003 invasion. Bolton has since dedicated much of his career—even working closely and surreptitiously as UN ambassador with then-Vice President Dick Cheney and the Israelis—to prepare the grounds for war with Iran or promote regime change. And he isn't shy about misleading the public to attain those goals. Earlier this month, for example, he claimed, without offering any evidence, that there is "little doubt" that Iran is committed to building a nuclear weapon, even though U.S. intelligence and the International Atomic Energy Agency (IAEA) have made no such conclusions. In fact, both U.S. intel and the IAEA continue to find that Iran is adhering to the 2015 nuclear accord, of which Bolton gave Trump the final push to withdraw from last year.
That Bolton is perfectly capable of ignoring Trump's own directives and preferences with respect to Middle East policy has already been made clear by what has happened since Trump called last month for a complete withdrawal of U.S. troops from Syria within 30 days. Bolton publicly walked back Trump's decision to withdraw, and Trump's timeline to withdraw has already been extended to four to six months, according to the latest reports (and quite possibly longer in the wake of an attack in Manbij last week that killed three U.S. soldiers and one contractor).
An experienced bureaucratic operator, Bolton reportedly has centralized policy-makingin his office, much to the annoyance of other agencies and Cabinet colleagues (notably Mattis). Given Trump's attenuated attention span and lack of curiosity, Bolton has been steadily positioning himself to pursue his own highly ideological and anti-Iran agenda. Just in the last few weeks, Bolton has bolstered his staff with two Iran ultra-hardliners: Charles Kupperman as his deputy, and former Foundations for Defense of Democraciesstaffer Richard Goldberg to run point on Iran. Although he has not yet been officially appointed to the National Security Council (NSC) staff, David Wurmser, one of the intellectual architects of the Iraq War who worked closely with both Bolton and Cheney, is reportedly a frequent visitor.
Pompeo Not Much Better
But it's not just Bolton. Secretary of State Mike Pompeo is a long-time Iran hawk who, prior to joining the administration, campaigned heavily in the House against the JCPOA in favor of hundreds of air strikes against Iran's nuclear facilities. Pompeo has taken point on the Trump administration's public campaign to demonize Iran and lay the groundwork for war. As CIA director, Pompeo orchestrated a leak of documents intended to (baselessly) link Iran to al-Qaeda. At the State Department, he has delivered the most hardline anti-Iran speeches. In one last May, he insisted that Iran must accede to 12 demands, including halting all uranium enrichment and withdrawing "all forces under [its] command" in Syria before U.S. sanctions can be eased. He has repeated this ultimatum even though most Iran experts characterize it as totally unrealistic. During his widely panned Middle East tour earlier this month, in which he promised to "expel every last Iranian boot" from Syria, Pompeo announced that he will cohost with Poland an Iran-bashing summit next month that top EU officials say they intend to boycott.
Pompeo may be somewhat more hesitant these days, now that he's no longer a carefree congressman happy to engage in all kinds of provocations and freelance diplomacy with super-hawks like Cotton against the Obama administration's efforts to conclude the nuclear deal with Iran. He actually has to take the sensitivities of foreign governments, such as Washington's NATO partners (despite Trump's trashing of same), into account. On the other hand, he has recently behaved pretty much like a bull in a china shop, evidenced by the bombing of his big policy speeches in Brussels, in Cairo, and quite probably next month in Warsaw.
Overall, Bolton and Pompeo's hawkish rhetoric and anti-Iran activities have proliferated recently, particularly since Trump's "maximum pressure" campaign is failing to force Tehran to return to negotiations on Pompeo's terms in order to avoid economic collapse and popular insurrection. Their increasingly aggressive stance, however, risks moving the two countries closer to a military confrontation.
The Role of Informal Advisers and Funders
Of course, Trump may choose not to listen to his Cabinet officials and instead seek advice from those who appear to enjoy relatively easy access to him. There's Fox & Friends, for example, and Sean Hannity, who is probably even more belligerent than Bolton himself. What about Jared Kushner? His family's long association with Israeli Prime Minister Benjamin Netanyahu (Bibi used to sleep in Jared's bedroom), business ties in Israel, and support for the settlement movement on the West Bank—not to mention Jared's efforts to eliminate all aid to Palestinian refugees everywhere and his steadfast support for Saudi Crown Prince Mohammed bin Salman (MbS)—suggest that he would not be unsympathetic to a massive show of U.S. force against Iran as part of his efforts to implement his much-anticipated Israel-Palestine "peace plan."
Then there's Trump's personal lawyer, Rudy Giuliani who, like Bolton, has served as perhaps the most persistent booster of the Mujahedin-e Khalq (MEK), a cultish group of anti-regime Iranian exiles formerly on the State Department's list of terror organizations. Giuliani told an MEK rally in Paris last September that, "We are now realistically being able to see an end to the regime in Iran."
Sheldon and Miriam Adelson have become the biggest financial backers of the national Republican Party and appear to get Trump's ear just about every time they want, especially regarding Israel and their personal financial interests. It was Sheldon who memorably called for the United States to drop a nuclear bomb in "in the middle of Tehran" if Iran refuses to give up its entire nuclear program after a demonstration bomb is detonated in "the middle of the [Iranian] desert." There's also billionaire financier Tom Barrack, who reportedly facilitated Trump's love affair with the Gulf royals, particularly in the United Arab Emirates and Saudi Arabia. Although he's very unlikely to endorse Adelson's nuclear suggestion—the Gulf states would suffer a lot of fallout downwind—he may not object to military operations short of it. And then there's Lindsey Graham who's been bullish on the outcome of war with Iran.
Of course, Bolton and Pompeo's aggressiveness may also be designed to provoke Iran itself to renounce the nuclear deal or at least to begin testing the its limits. Indeed, Iran's adherence to the 2015 nuclear deal, as noted most recently in a comprehensive memo by the International Crisis Group, is increasingly under threat due to the growing stress felt in Tehran by the U.S.-imposed sanctions regime, the failure to date of the European Union to implement its plan for a Special Purpose Vehicle (SPV) to enable Iran to reap at least some of the deal's economic rewards, and the unrelenting hawkish rhetoric emanating from the Trump administration. That assessment leaves space for the administration to provoke a crisis, pushing Iran to ultimately withdraw from the nuclear deal and thus providing a pretext for military action.
Provocateurs Aplenty
With Trump in political trouble at home, Mattis out, and Bolton centralizing power in an increasingly hawkish NSC, certain foreign powers with a well-established interest in military conflict between the United States and Iran-–notably Israel, Saudi Arabia, UAE, and Bahrain—may see an unprecedented but transitory window for provocation. Indeed, like Trump, both Netanyahu and MbS are facing difficulties of their own and may be eager to create new distractions that could rally domestic opinion behind them.
Indeed, Israel has exhibited a new boldness in bombing suspected Iranian weapons sites in Syria. "Analysts have warned that Israel's new openness [in publicly claiming responsibility for the strikes] could ratchet up tensions, making it harder for Iranian leaders to ignore attacks and pushing them to retaliate," The New York Times reported this week. Netanyahu himself this week even mocked the head of the Quds Force, Qassem Soleimani, in the aftermath of the latest Israeli attack, implicitly daring him to retaliate. There is also Bolton's history of colluding with Israel to undermine official U.S. policy and his boss, former Secretary of State Condoleezza Rice, during Israel's 2006 war against Hezbollah.
Meanwhile, any incident involving Iran on the one hand and Saudi Arabia, the UAE, or Bahrain on the other in and around the Gulf or off the coast of Yemen could quickly spiral out of control, drawing in U.S. forces. That Bolton asked for military options in response to a minor attack by a Shia militia that may not even have been supported—much less directed—by Iran suggests a very itchy finger on the trigger in both Syria and Iraq. And it was Trump himself who reportedly asked Mattis and the rest of his national-security team repeatedly why U.S. warships don't sink Iranian fast boats, a somewhat disturbing echo of the 1964 Gulf of Tonkin incident. Misjudgments, bad or cooked intelligence, false flags—none of these should be discounted.
But it's not just hostile states that are capable of and have an interest in staging an incident designed to escalate into a wider conflict between the United States and Iran. The MEK has long had an interest in provoking such a war. So have both al-Qaeda and the virulently anti-Iranian Islamic State. Hard-line rogue commanders in Iran's Islamic Revolutionary Guard Corps (IRGC) could also decide to take matters into their own hands.
The potential of some kind of conflict with Iran escalating into a larger regional war is very real, possibly more real than ever. Although some have been sounding the alarm, the attention given to this dire situation is nowhere near the level it deserves. Given the national media's ever-shifting focus on whatever shiny chaotic moment emerges from Trump and his administration, it's possible that the United States could find itself in a new Middle East war without anyone really noticing it happen.
Ben Armbruster is the communications director for Win Without War and previously served as national security editor at ThinkProgress.
(End)
***
Also read:
Jim Lobe and Ben Armbruster, Lobe Log, January 25 2019:… The MEK has long had an interest in provoking such a war. So have both al-Qaeda and the virulently anti-Iranian Islamic State. Hard-line rogue commanders in Iran's Islamic Revolutionary Guard Corps (IRGC) could also decide to take matters into their own hands… Then there's Trump's personal lawyer, Rudy Giuliani who, like Bolton, has served as perhaps…
---
Shirin Hunter, Lobe Log,  January 15 2019:… Reports are circulating that the United States has moved back some MEK fighters to Iraq, perhaps in anticipation of moving them into Iran. The MEK was willing to support Saddam Hussein and cede Iran's Khuzestan province to Iraq. There is no reason to think that it won't similarly follow U.S. bidding. The hawks' ideal scenario…
---
Eldar Mamedov, Lobelog, December 18 2018:… Vox received a donation of 500.000 euros from MEK, acting under the umbrella of the National Council of Resistance of Iran (NCRI) This money allowed the party to kick-start its election campaign for the European Parliament. The person who played a key role  was Alejo Vidal-Quadras, a veteran Spanish politician. At first sight, Vidal-Quadras and Rajavi…
---
Tehran Times, November 29 2018:…  If the MEK is opposed to the current political order in Tehran, that's all that matters to the Trump administration.  The sources of funds always have been unclear.  The most likely sources are states that are regional rivals of Iran.  terrorist group is still a terrorist group even if the blood it spills is not…
---
Paul Pillar, Lobe log, November 13 2018:… As cult leaders, the husband-and-wife duo of Massoud and Maryam Rajavi have resembled the likes of Jim Jones and Shoko Asahara. Families have been broken up, married couples told to divorce, and women threatened with punishment if they did not "marry" Massoud and endure his sexual abuse. (Massoud dropped out of sight after the…
---
Anne and Massoud Khodabandeh, Lobe Log, August 31 2018:… The question for America's anti-Iran pundits currently is how to engineer distance between Europe and Iran. One way would be if it could be demonstrated that Iranian terrorism has reached Europe itself, a theme that Pompeo himself addresses at virtually every Iran-related opportunity. While rational observers recognise that any such activity would …  Dr. Olsi Jazexhi: Trump Administration Is…
---
James M. Dorsey, Lobe log, August 21 2018:… Two of Trump's closest associates, his personal lawyer Rudy Giuliani and former House speaker Newt Gingrich, attended in June a gathering in Paris of the Mujahedin-e-Khalq. In past years, US participants, including Bolton, were joined by Saudi Prince Turki al-Faisal, the former head of the kingdom's intelligence service and past ambassador to Britain and the … …
---
Paul R. Pillar, Lobe Log, July 24 2018:… The bankruptcy of the administration's thinking on this subject is underscored by the role that the cult-cum-terrorist-group known as the Mujahedin-e Khalq (or MEK)—which was invited to Pompeo's speech—plays in that thinking. The MEK has American blood on its hands, and it lost almost all support it once had in Iran when it…
---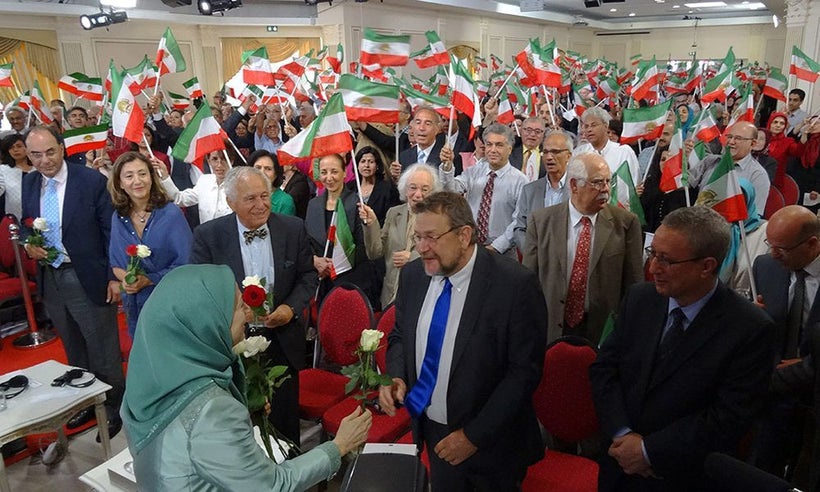 Eldar Mamedov, Lobe Log, July 07 2018:…  Deprez acted on behalf of MEK rather than his political faction. In the end, only the far right and assorted MEK supporters, including Deprez himself, voted to support the blocking motion. In truth, there was never a realistic chance that the motion would pass. The clout of MEK has been on the wane…
---
Jim Lobe, Lobelog, July 09 2017:… Putting aside the question of just how popular or unpopular Madam Rajavi is in Iran for a second, there are a number of truly remarkable things about Lieberman's speech. How much will it help "the resistance" in Iran to be seen as supported by the Saudis and the "Arab nations?" And how will it help to boast…
---
Eldar Mamedov, LobeLog, June 20 2017:…  This matters, given the background of intense efforts over the years to de-legitimize the Iranian institutions, including the elected ones, with the aim of building support for regime change. The well financed exile dissident group Mojaheddeen-e Khalk (MEK), in particular, has developed a strong lobby in the European Parliament promoting this cause. The times,…
---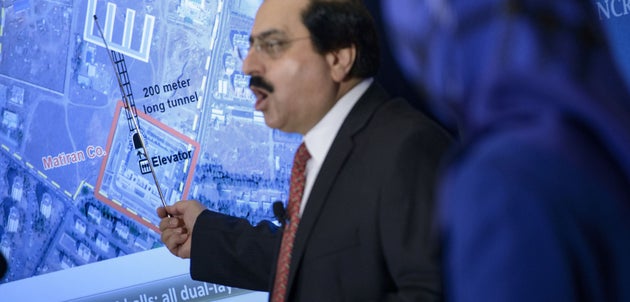 Eli Clifton, Lobelog, March 27 2017:… Shortly after the group launched, my colleague Ali Gharib and I noticed that the group's website featured two items promoting an exiled, ex-terrorist Iranian opposition group, the Mojahedin-e Khalq (MEK). CFNI even used b-roll footage from a press conference held by the National Council of Resistance of Iran (NCRI), which the State Department deemed the…