West Sheltering, using Mojahedin Khalq (MEK) terrorists a criminal act
Tehran Times, January 13 2019:… Iranian Foreign Minister Mohammad Javad Zarif has told Europeans that making accusations against Iran won't absolve them of the responsibility for harboring the terrorist Mujahedin Khalq Organization (MKO) – also called Mujahideen-e Khalq (MEK)  — who has murdered tens of thousands Iranians. "Europeans, incl Denmark, Holland & France, harbor MEK—who killed 12000 Iranians & abetted Saddam's crimes against Iraqi Kurds … 
False Flag Op In Albania Would Drive A Wedge Between The EU And Iran
European sanction on Iran over claims assassination plot is a criminal act
TEHRAN – Nozar Shafeie, an expert on international affairs, has said that the European Union's sanctions against an Iranian intelligence service over claims of Iran's assassination plot is a "criminal" act.
"The act of Europe in giving shelter to groups opposed to the Islamic Republic of Iran and imposing sanctions against the country because of those groups is criminal," Mehr news agency quoted him as saying.
If European countries have the political will to continue cooperation with Iran they should not let terrorist groups do activities on their soil, he suggested.
Danish intelligence chief Finn Borch Andersen claimed in October that an Iranian intelligence service had tried to carry out a plot to assassinate an Iranian Arab opposition figure on Denmark's soil.
Iranian Foreign Ministry spokesman Bahram Qassemi dismissed the claim as a plot by enemies to affect Tehran's growing relations with European countries.
Anders Samuelsen, the Danish foreign minister, tweeted on Tuesday that the European Union agreed to enact sanctions against an Iranian Intelligence Service over claims of assassination plot.
Iranian Foreign Minister Mohammad Javad Zarif has told Europeans that making accusations against Iran won't absolve them of the responsibility for harboring the terrorist Mujahedin Khalq Organization (MKO) – also called Mujahideen-e Khalq (MEK)  — who has murdered tens of thousands Iranians.
"Europeans, incl Denmark, Holland & France, harbor MEK—who killed 12000 Iranians & abetted Saddam's crimes against Iraqi Kurds—as well as other terrorists staging murder of innocent Iranians from Europe. Accusing Iran won't absolve Europe of responsibility for harboring terrorists," Zarif tweeted Tuesday.
The MKO did numerous terrorist acts in Iran, especially in the early years of the 1979 Islamic Revolution. It also sided with Saddam Hussein's army in the war against Iran in the 1980s.
Saddam also used the extremist group in violent crackdown on the Iraqi Kurds in the north and the Shiites in the south.
(End)
*** 
Danish Anders Samuelsen Israeli Benjamin Netanyahu harbouring, using MEK and other terrorists Terrorism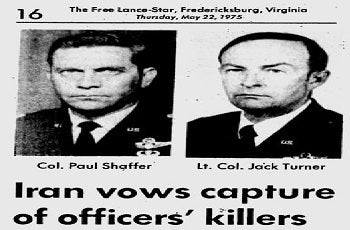 The MEK's dirty past includes the anti-Imperialist inspired murder of six Americans in pre-revolution Iran which it later celebrated in songs and publications
Europe's Extreme Right Is In Bed With MEK (Mojahedin Khalq and Alejo Vidal-Quadras)
Has Donald Trump Appointed Madam Maryam Rajavi As Foreign Minister Of Albania?
Also read:
https://iran-interlink.org/wordpress/were-the-iranians-really-to-carry-out-attack-in-europe/
Were the Iranians really ready to carry out an attack in Europe?
Gli Occhi Della Guerra, Rome, Italy, January 07 2019:… The Albanian investigative journalist Gjergj Thanasi had followed the case and had managed to show how the two were in fact [retired] Iranian journalists invited by the well-known Bektashi Albanian community for the celebrations of the Shiite festivity of Nowruz and to attend a conference on Imam Ali. Their visas had been validated by the Albanian consulate in Istanbul, there was an official letter … 
Albanian Goverment Turns Blind Eye to Human Rights Abuse in MEK Camp
Link to the source (Italian)
Translated by Iran Interlink 
Were the Iranians really ready to carry out an attack in Europe?
JAN 6, 2019
GIOVANNI GIACALONE
The Albanian government has expelled two Iranian diplomats. They are Ambassador Gholamhossein Mohammadnia and Mohammed Roodaki, an official at the embassy in Tirana accused of being a member of Iranian undercover intelligence. The Independent newspaper wrote that the two were linked to a cell that was organizing "a conspiracy dating back to March 2018 to attack the Iranian opposition in Albania"; a reference to the case of the two Iranian journalists officially invited by the Bektashi community of Albania to their Nowruz party, who were arrested by the Albanian police and released shortly thereafter.
The move was implemented following talks with interested countries including Israel and the United States; it is no coincidence that the Washington administration immediately congratulated the Albanian executive for the action taken.
Several international and national newspapers have spoken of "a cell ready to strike in Albania and in Europe", but looking deeper into the question elements emerge that cannot but raise doubts regarding the alleged plot on Albanian soil last March when the Albanian authorities announced the arrest of two individuals suspected of terrorism, identified as Seyed Mohammad Alavi Gronabadi (59) and Firouz Bagher Nezhad Zenjabi (65).
The Albanian investigative journalist Gjergj Thanasi had followed the case and had managed to show how the two were in fact [retired] Iranian journalists invited by the well-known Bektashi Albanian community for the celebrations of the Shiite festivity of Nowruz and to attend a conference on Imam Ali. Their visas had been validated by the Albanian consulate in Istanbul, there was an official letter of invitation from the Bektashi community (documents found by Thanasi himself) and their profiles were examined by Albanian anti-terrorism, complete with "clearance".
Following the temporary detention of the two Iranians, journalists from the Albanian newspaper Gazeta Impakt, a delegate of the Bektashi community and a lawyer had gone to the police station No. 1 of Tirana, where they discovered that the two detainees had been detained and released after a brief questioning because nothing had emerged against them; the police even had to apologize for their detention.
Meanwhile, Baba Mondi, head of the Bektashi World Headquarters, who had personally invited the two journalists, had been forced to call the Interior Minister and President Ilir Meta to request the immediate release of the two guests, with a lot of protest against the offense caused to the Bektashi community of Albania by having the two guests treated as outlaws.
Gazeta Impakt newspaper later discovered that the Albanian authorities had proceeded with the arrests following [false] reports by the Mojahedin e-Khalq (MEK), a paramilitary opposition group with a base camp in Albania. Moreover, on March 15, 2018, a few days before the arrest of the two Iranian journalists, Gjergj Thanasi published a piece in the Albanian newspaper City News Albania, where he illustrated how the National Council of Resistance of Iran (NCRI), an umbrella organization linked to the MEK, had asked the Albanian authorities to expel two Iranian diplomats, including Roodaki.
A few days after the arrest of the journalists, City News Albania highlighted some unusual aspects of the story, starting with the age of the two "terrorists", a bit high for an operation like that. In addition, no evidence has ever been presented that could in any way prove the allegations against the journalists.
The fact that the two had passed through all the necessary bureaucratic and anti-terrorism checks, complete with a visa that would even be granted free by the Albanian consulate in Istanbul, makes doubt over the allegations even more legitimate. If therefore the expulsion of the two Iranian diplomats is linked to the case of March 2018, as already stated by the Albanian authorities, then the doubts are more than legitimate.
What is the MEK?
According to Tehran it is a "terrorist organization" based on the "cult of the personality of its leaders" as well as "directors and perpetrators of attacks and acts of political violence"; for the United States it is "the main opposition force promoting democracy and secularism in Iran".
The story of the MEK is at least controversial: the organization was created in Iran in 1963 with the aim of opposing western influence in the country and fighting the Shah's regime. In 1979 it participated in the revolution led by Khomeini, but with its popularized ideology, an intersection of Marxism, feminism and Islam, it clashed with that of the ayatollahs and the group was banned.
In 1981 the MEK moved to Paris where it made its headquarters and five years later moved to Camp Ashraf, north of Baghdad, from where it supported Saddam Hussein's eight-year war against Iran and participated in the repression of the Kurds. In 2003 the MEK was disarmed by the Americans and moved to Camp Liberty where it continued to play a leading role in the political and diplomatic activity against the regime in Tehran and continues to do so today from Albania.
Previously the organization was blacklisted not only by Iran and Iraq, but also by the European Union, Britain, the US and Canada, only to be "cleared" between 2008 and 2012. A New York Times article from September 21, 2012 illustrates how the then Secretary of State, Hillary Clinton, had decided to delist the MEK, removing it from the black list in order to then relocate them out of the reach of Tehran's agents, in a country willing to accept them, in this case Albania.
Numerous international sources have documented the presence of a large complex near the Albanian village of Manez. The Eyes of War had already been engaged last October with a focus on the headquarters and international support for the organization and also, in March, with an in-depth analysis of the 3,500 Mojahedin hosted in Albanian territory.
Apparently, the clash between the Shiite axis and the Salafite/Wahhabi galaxy, as well as between Israel and Iran, is now also taking place on Albanian soil and the MEK may play a major role in this scenario. However, the Mojahedin base on the Adriatic threatens to increase destabilization in the Balkans, an area already characterized by strong ethnic-religious and political tensions, all to the detriment of Europe. Albania for its part is reconfirmed as among the most loyal allies of the United States and Israel.
–
Gli iraniani erano davvero pronti a fare un attentato in Europa?
Il governo albanese ha espulso due diplomatici iraniani. Trattasi dell'ambasciatore Gholamhossein Mohammadnia e Mohammed Roodaki, funzionario presso l'ambasciata di Tirana ma accusato di essere membro dell'intelligence iraniana sotto copertura. Il quotidiano The Independent ha scritto che i due erano legati a una cellula che stava organizzando "un complotto risalente al marzo del 2018 per colpire l'opposizione iraniana rifugiatasi in Albania": un riferimento al caso dei due giornalisti iraniani ufficialmente invitati dalla comunità Bektashi d'Albania alla festa di Nowrz arrestati dalla polizia albanese e rilasciati poco dopo.
La mossa sarebbe stata messa in atto in seguito a colloqui con Paesi interessati tra cui Israele e gliStati Uniti; non a caso l'amministrazione di Washington si è immediatamente congratulata con l'esecutivo albanese per il provvedimento intrapreso.
Diversi quotidiani internazionali e nazionali hanno parlato di "cellula pronta a colpire in Albania e in Europa", ma andando più a fondo nella questione emergono elementi che non possono non destare perplessità per quanto riguarda il presunto complotto in suolo albanese dello scorso marzo, quando le autorità albanesi annunciarono l'arresto di due individui sospettati di terrorismo, identificati come Seyed Mohammad Alavi Gronabadi (59 anni) e Firouz Bagher Nezhad Zenjabi (65 anni). 
Il giornalista investigativo albanese Gjergj Thanasi aveva seguito il caso ed era riuscito a dimostrare come i due fossero realmente giornalisti iraniani invitati dalla ben nota comunità Bektashi albanese per le celebrazioni della festività sciita di Nowruz e per partecipare a una conferenza sulla figura dell'imam Ali. I loro visti erano stati convalidati dal consolato albanese di Istanbul, esisteva una lettera ufficiale d'invito da parte della comunità Bektashi (documenti reperiti dallo stesso Thanasi) e i loro profili erano stati controllati dall'anti-terrorismo albanese, con tanto di "clearence".
In seguito alla temporanea detenzione dei due iraniani, giornalisti del quotidiano albanese Gazeta Impakt, un delegato dei Bektashi e un avvocato si erano recati presso la stazione di polizia n.1 di Tirana, scoprendo che i due fermati erano stati trattenuti e rilasciati dopo un breve interrogatorio in quanto non era emerso nulla contro di loro; gli agenti si erano persino dovuti scusare per il loro fermo.
Nel frattempo Baba Mondi, a capo del Bektashi World Headquarter, che aveva personalmente invitato i due giornalisti, si era visto costretto a telefonare al ministro dell'Interno e al presidenteIlir Meta per chiedere l'immediato rilascio dei due ospiti, con tanto di proteste per l'offesa fatta alla comunità Bektashi d'Albania avendo trattato i due ospiti come fuorilegge.
Il quotidiano Gazeta Impakt scopriva in seguito che le autorità albanesi avevano provveduto all'arresto su segnalazione dei Mojahideen e-Khalq (Mek), gruppo paramilitare d'opposizione con campo base proprio in Albania. Inoltre, il 15 marzo 2018, pochi giorni prima del fermo dei due giornalisti iraniani, Gjergj Thanasi pubblicava un pezzo sul quotidiano albanese City News Albania dove illustrava come il National Council of Resistance of Iran (Ncir), organizzazione ombrello legata al Mek, chiedeva alle autorità albanesi di espellere due diplomatici iraniani, tra cui proprio Roodaki. 
Pochi giorni dopo il fermo dei giornalisti, sempre City News Albania metteva in evidenza alcuni aspetti quanto meno insoliti sulla vicenda, a partire dall'età dei due "terroristi", un po' elevata per un'operazione del genere. In aggiunta non sono mai stati presentati elementi che potessero in alcun modo dimostrare le presunte accuse rivolte ai giornalisti.
Il fatto che i due fossero poi passati attraverso tutti i dovuti controlli burocratici e dell'anti-terrorismo, con tanto di visto che sarebbe addirittura stato concesso gratuitamente dal consolato albanese di Istanbul, rende ancor più legittimo il dubbio sulle accuse. Se dunque l'espulsione dei due diplomatici iraniani sarebbe legata al caso di marzo 2018, come già affermato dalle autorità albanesi, allora i dubbi sono più che legittimi.
Cos'è il Mek
"Organizzazione terroristica" basata sul "culto della personalità dei propri leader" nonché "registi e responsabili di attentati ed atti di violenza politica" secondo Teheran; "principale forza di opposizione promotrice di democrazia e laicità in Iran" per gli Stati Uniti.
La storia del Mek è quantomeno controversa: organizzazione nata nel 1963 in Iran con l'obiettivo di opporsi all'influenza occidentale nel Paese e di combattere il regime dello Shah, nel 1979 partecipava alla Rivoluzione guidata da Khomeini ma l'ideologia divulgata, un incrocio di marxismo, femminismo e islamismo, si scontrava con quella degli ayatollah e il gruppo veniva messo al bando.
Nel 1981 il Mek si trasferiva a Parigi dove fondava il proprio quartier generale e cinque anni dopo si spostava a Camp Ashraf, a nord di Baghdad, da dove supportava la guerra di Saddam Husseincontro l'Iran ed anche la repressione dei curdi. Nel 2003 il Mek veniva disarmato dagli americani e spostato a Camp Liberty dove continuava a svolgere un ruolo di primo piano nell'attività politica e diplomatica contro il regime di Teheran e continua a farlo ancora oggi dall'Albania.
In precedenza l'organizzazione era inserita nella lista nera non solo da Iran e Iraq, ma anche da Unione europea, Gran Bretagna, Usa e Canada, per poi venire "sdoganata" tra il 2008 e il 2012. Un articolo del New York Times del 21 settembre 2012 illustrava come l'allora Segretario di Stato, Hillary Clinton, avesse deciso di sdoganare il Mek , rimuovendolo dalla "black list" per poterlo poi ricollocare lontano dalla portata degli agenti di Teheran, in un Paese disposto ad accoglierli, in questo caso l'Albania.
Numerose fonti internazionali hanno documentato la presenza di un grande complesso nei pressi del villaggio albanese di Manez. Gli Occhi della Guerra se ne erano già occupati lo scorso ottobrecon un approfondimento sul quartier generale e sugli appoggi internazionali dell'organizzazione ed anche a marzo con un approfondimento sui 3500 mujahideen ospitati in territorio albanese.
A quanto pare lo scontro tra asse sciita e galassia salafita/wahhabita, nonché tra Israele e Iran è ora in atto anche in suolo albanese e il Mek ricoprirebbe un ruolo di non poco conto in tale scenario. La base dei mujaheddin oltre Adriatico rischia però di incrementare la destabilizzazione nei Balcani, un'area già caratterizzata da forti tensioni etnico-religiose e politiche, tutto a danno dell'Europa. L'Albania dal canto suo si riconferma tra i più fedeli alleati di Stati Uniti e Israele.
(End)
*** 
Historian Kocaqi on the MEK: 'They should not have been taken in by Albania'. 
Albanian Police No Match For MEK Commanders Trained By Saddam's Mukhabarat
A Tiny Group on a Compound in Albania are Being Groomed to Destabilize Iran
Also read:
http://iran-interlink.org/wordpress/trump-appointed-madam-maryam-rajavi-as-fm-of-albania/
Has Donald Trump Appointed Madam Maryam Rajavi As Foreign Minister Of Albania?
Dr. Olsi Jazexhi, Tirana, Albania, Iranian.com, December 21 2018:… The Iranian Mojahedin who started to come to Albania as war refugees since 2013, have since the election of Donald Trump in the White House become very aggressive in the country. The MEK which runs a paramilitary camp in the village of Manza outside Durres, have been accused by various Albanian and Western media outlets of running illegal activities in Albania … 
False Flag Op In Albania Would Drive A Wedge Between The EU And Iran
Has Donald Trump Appointed Madam Maryam Rajavi As Foreign Minister Of Albania?
by Olsi Jazexhi
The news of the expulsion of two Iranian diplomats caught everybody by surprise in Tirana on December 20. The Iranian embassy and its ambassador Gholamhossein Mohammandia have kept a very low profile in Tirana in the past months. While Iran has been very upset with Albania, which since 2013 is hosting on its soil a violent Iranian jihadi organization, the Mojahedin e Khalq (MEK), its embassy and ambassador who understand that Albania is not an independent state, but a puppet of the U. S., has kept a very low profile. The most that the embassy has done is to politely ask Albania to respect Iran which has always respected Albania, to distance itself from MEK's terrorism and to warn Albania about this terrorist organization.
The Iranian Mojahedin who started to come to Albania as war refugees since 2013, have since the election of Donald Trump in the White House become very aggressive in the country. The MEK which runs a paramilitary camp in the village of Manza outside Durres, have been accused by various Albanian and Western media outlets of running illegal activities in Albania. MEK, which breaks many Albanian and international laws, calls on a daily basis for violent jihad against Iran. They keep many of their members in slave-like conditions, who are brainwashed and radicalized with the idea of violent jihad. If an Albanian were to do in Albania what MEK and their cult leader Maryam Rajavi does, he or she would have ended up in jail as a terrorist and imprisoned for up to 15 years. However, Albania does not implement its laws on MEK, since they are ordered not to do so by the Americans.
From its paramilitary camp in the village of Manza, MEK carries out daily twitter attacks, fake news production and espionage against Iran, but not only this. The people who are familiar with their websites and publications know that MEK attacks even Albanian and Western media outlets which do not support the stance of the Trump administration regarding Iran or question the 'democratic' credentials of this terrorist jihadi organization. Through its paid writers MEK has attacked in recent months many Western news outlets, like the MSNBC, Al-Jazeera English, Britain's Channel 4 News, The Guardian, and The Independent. It has also attacked many media and personalities in Albania, including Albania's former president, Rexhep Mejdani, by claiming that they work for Iran against the 'democratic opposition' of Madame Maryam Rajavi.
MEK which does not use and does not accept democracy and criticism has never accepted a public debate about its past and present crimes, its cultish organization and the enslavement of its members. Anyone who dares to criticize them is viciously lynched and attacked as an Iranian agent, advocate of the Mullahs of Tehran or as someone who is part of Tehran's influence operations.
Thanks to the total American control over Albania, MEK has established a state within a state. In its paramilitary camp in Manez, MEK keeps many of its members as slaves, does not allow them to walk out of the camp, talk to their families, marry, have families, find a job and live a free life. By psychological coercion and brainwashing it threatens anyone who dares to question the existence of this violent paramilitary cult with either direct violence as they did with the journalist of Channel 4 or the Canadian Mostafa Mohammadi, the father of Somayeh Mohammadi (a radicalized jihadi woman whom they keep in isolation), or else they launch slander and verbal attacks.
"Thanks to the total American control over Albania, MEK has established a state within a state."
The verbal and slander attacks that MEK conducts against the free media in Albania, have created a climate of fear in the country. In July 2018 when Mostafa Mohammadi was in the country and sued MEK for abduction and radicalization of his daughter who has abandoned Canada and joined the jihad of MEK, few Albanian media outlets dared to publish his story. Stories have emerged of how MEK paid many media outlets in the country in order to buy their silence regarding the abduction of Somayeh Mohammadi. MEK commanders like Behzad Saffari, Farid Totounchi (Mahoutchi), Jila Deyhim visited all major media outlets in Albania to 'convince' them not to publish anything against MEK and their 'holy' supreme leader, Maryam Rajavi.
MEK has managed to terrorize not only the media but even many Albanian MPs. An Albanian MP who takes part in the meetings that MEK and Maryam Rajavi holds every year in Paris under the banner of Free Iran, told the writer of this article that "We know who the MEK are. They are a terrorist organization, whom the Americans killed themselves. But the Americans have told us to protect them, and we are protecting them."
Since their arrival in Albania in 2013, MEK which acts like Al-Qaeda in the Taliban's Afghanistan, has continuously asked the Albanian government to close the Iranian embassy in Tirana and expel the 'Mullah's diplomats', since according to MEK the government of Iran is not the one based in Teheran, but is Maryam Rajavi and her jihadis. The Albanian government which was forced by the Americans to host these ex-terrorists as war refugees has found itself in a very difficult position in the last years. The Iranian refugees of MEK are not acting like the refugees from Syria, Palestine, Iraq and Afghanistan to whom Albania has offered asylum. They do not integrate but dictate their own policies to their host country. The Albanian government which has dealt with the issue of violent extremism in the past is very upset to see how MEK breaks many laws in Albania, keeps their members as slaves, beats their opponents in the streets of Tirana, harasses journalists, and according to an Albanian police report they harass, blackmail and can even kill their own members.
The pro-MEK MP who sits on Albanian National Security Council with whom I spoke in August 2018, told me: "We are in a very difficult position with MEK. We go to Paris to support Maryam Rajavi, because our British and American friends tell us to do so. MEK is very unhappy with the Rama government because they are not doing what MEK is asking him to do. But the opposition (Democratic Party) MPs are supporting them. We make sure that they do not keep guns in their hands. I told them to open their camp and deradicalize, but on the other hand we have the Iranian embassy here. With MEK, we do what the Americans tell us to do. I have told MEK that they must integrate themselves into Albanian society, open their camp but I do not know if they will listen to me."
While Albania is in very difficult situation with the MEK and Albanian public opinion is very upset with the Edi Rama government for bringing these terrorists in the country, MEK are offered a high class treatment by the Trump and Israeli administrations and are used as a major carrot by the U.S. administration against the European Union and its policies towards Iran. The E.U. and many other governments are upset with Albania for hosting MEK, but they do understand the difficult situation of the corrupt government of Edi Rama which is accused of cooperating with major drug trafficking organizations.
The announcement on Twitter by John Bolton, the U.S. National Security Advisor of President Trump, that the Prime Minister of Albania, Edi Rama had expelled the Iranian ambassador from Albania caught everyone by surprise in Tirana. Edi Rama, who most probably was not aware of what the Americans were up to, has not made a single statement about this event and it seems that he did not know what was going on, until Bolton communicated to Tirana and the world the news on December 19. When MEK organized a propaganda meeting in Manez on December 15, they asked Pandeli Majko, Minister of the Diaspora in the Rama government 'why does Albania still host an Iranian Embassy in Tirana'. Majko who is a major supporter of MEK and has previously supported the Bush administration in its rendition and torture programs in Afghanistan and Iraq, told the MEK that we keep the Iranian embassy in Tirana because of international law.
Albanian government officials, contrary to what John Bolton claimed, had not expelled any Iranian diplomat and had no idea what was going to come. The Iranian embassy did not know anything as well and had not received anything from the Albanian government. When news of the expulsion of the Iranian diplomats broke, many Albanian journalists who deal with issues of security, terrorism and crime contacted the Albanian Foreign Ministry to ask what was going on and who were the people that Albania was planning to expel. The Foreign Ministry had no answer since they did not know. PM Edi Rama, who is facing major scandals and public protests in the country, also seemed confused by the expulsion story.
The whole history of the expulsion of the Iranian diplomats from Albania seems like a Trump – Netanyahu desperate affair which uses poor, corrupt and obedient Albania for their global confrontation with the European Union and other major world powers against Iran. The Americans and Israelis know that Edi Rama and his corrupt government will not dare to say no to the Americans. After the announcement, Rama was congratulated by the Israeli PM Benjamin Netanyahu, Donald Trump and others in the U.S. administration for the 'brave act' that Albania and he probably did not know was coming. Israeli and U.S. media outlets are producing amazingly outrageous fake news stories about the expulsion of the Iranian diplomats. They now are accusing Iran for planning an attack on the Israeli football team which played in Albania in 2016, even though the Israelis and the Americans back in 2016 accused ISIS for this falsely claimed attack. Back in 2016, the government of Edi Rama, which does anything to appease Israel and America, created a major embarrassment against the Muslim community in Albania by detaining and terrorizing 200 Muslimsthroughout the country, while the governments of Albania and Kosovo jailed dozens of Muslims and Imams without any proof. These people who have been held in incarceration without any facts for more than two years for their alleged plan to attack Israelis, up to this moment have not been convicted, since Albanian prosecutors have not managed to find a single piece of evidence of the intended attack that Israel claimed in 2016.
The fantastic fake news story that the Israeli Mossad produced in November 2016 against the Muslims of Albania and Kosovo is now being twisted again. The Trump administration and their Israeli friends, who for some very strange reasons ordered the Albanian government via Twitter to expel two Iranian diplomats, are now accusing Iran of planning to kill the Israelis in 2016. Shpend Kursani, a Kosovar deradicalisation expert and Fatjon Mejdini an investigative journalist who were commenting on Tim Judah's Twitter account on 20 December 2018 wrote:
#Albania expels two #Iran-ian diplomats over "their activity conflicted with the diplomatic status". According to Top Channel, they might have been involved in the planning of a terrorist attack against #Israel's national soccer team back in 2016.
https://t.co/EtiDeIFm6T

— Fatjona Mejdini (@FatjonaMejdini) December 19, 2018
Then it wasn't ISIS related?

— Loïc Tregoures (@LTregoures) December 19, 2018
It's intersting that although Pompeo and Bolton hailed the decision Albania Ministry of Foreign Affaires doesn't have an explanation over the reason behind the expel. Good point that is weird for Isis and Iran to plot the same attack. I have the feeling that is related with MEK

— Fatjona Mejdini (@FatjonaMejdini) December 20, 2018
I would suspect so for MEK as well. Now they can twist if they way not us to know otherwise they. But the citizens in Albania alao have the right to know the truth. So look fwd if you learn smth new

— Shpend Kursani (@ShpendKursani) December 20, 2018
The comments of Kursani and Mejdini above show the confusion and amazement that exists in Albania regarding the expulsion of the Iranian diplomats and the claim that Iran and not ISIS planned to attack the Israelis back in 2016. Albanian journalists, many of whom were trained by the Americans and Israelis themselves on issues of extremism and violent jihad are shocked by what they read from the U.S. administration and Israeli officials. Every decent human being on this planet knows that Iran has nothing to do with terrorism in Albania and its ambassador has been expelled not by Albania but by the American dictate. The request for his removal is a fulfillment of the 
demands that MEK
 has been making to Albania and many European governments for many years. While MEK and the Americans have been unsuccessful in forcing the Europeans to join John Bolton and Netanyahu's crusade against Iran, the removal of the Iranian ambassador from Albania seems like a last desperate attempt by Trump administration against the EU.
PM Edi Rama, who should feel very nervous about the way that Israel, the U.S. and MEK have taken control over the foreign policy of his country, has not commented on the event yet. He understands that the old terrorist lady Maryam Rajavi and her jihadi soldiers whom Edi Rama welcomed generously in Albania in 2015, have now managed to take hostage the foreign policies of his country. Edi Rama whose government has voted against Israel and Trump in the United Nations on the question of Jerusalem, in order to appease the Europeans, knows that the Europeans are angry about what is going on with his country's foreign policy. The expulsion of the Iranian diplomats will not sound good in Brussels. MEK, Israel and the U.S. are using Albania as a prostitute in their confrontation with Europe and Iran. However, Madam Maryam Rajavi, who claims to her jihadi radicals that she is the president-elect of Iran, should be smiling now. The Americans and Israelis have now set her to act as the Foreign Minister of Albania even though Edi Rama welcomed her in Albania in 2015 as a war refugee and not as a member of his government.
(End)
*** 
Introducing Maryam Rajavi as a human rights activist is the wrong tool for the wrong job
Mossad To Use Mercenary MEK For Fatal False Flag Op In Albania
Dr Olsi Jazexhi: Double standards in Albania's fight against terrorism 
"Faking the online debate on Iran"(Mojahedin Khalq, Maryam Rajavi, MEK, NCRI Trolling base in Albania exposed)
Secret MEK troll factory in Albania uses modern slaves (aka Mojahedin Khalq, MKO, NCRI ,Rajavi cult)
Also read:
http://iran-interlink.org/wordpress/mek-minister-of-the-diaspora-pandeli-majko/
Pandeli Majko prefers to  get paid by Mojahedin Khalq (Rajavi cult MEK), leaving Tirana to burn
Gazeta Impakt, December 19 2018:… On December 15, 2018, at a time when all Albania is protesting demand that the Rama government be dismissed, Rama's Minister of the Diaspora Pandeli Majko has gone to the annual meeting of Maryam Rajavi with her jihadists at the Mojahedin Camp in Manzas. At this meeting, Pandeli has attacked the government of Iran and has expressed his support for the Iranian terrorist group … 
Pandli Majko merr pjesë në takimin e xhihadistëve iranianë
Pandli Majko attends the meeting of jihadists promising them Albanian Passports
Link to the source (Albanian)
Translated by Iran Interlink
Pandeli Majko prefers to  get paid by Mojahedin Khalq (Rajavi cult MEK), leaving Tirana to burn
Gazeta Impakt
December 18, 2018
On December 15, 2018, at a time when all Albania is protesting against the corrupt regime of the Resurgence government of Rama, and the Albanian people demand that the Rama government be dismissed, Rama's Minister of the Diaspora instead of solving the Albanian students' problems who are protesting against the government, has chosen to resolve Iran's problems. Together with a bunch of international opportunists, Pandeli has gone to the annual meeting of Maryam Rajavi with her jihadists at the Mojahedin Camp in Manzas.
At this meeting, Pandeli has attacked the government of Iran and has expressed his support for the Iranian terrorist group that the corrupt Rama government harbors and enables with better conditions than Albanians in the jihadist camp in Manzas. Pandeli, who was cheered on by Iranian terrorists and the old terrorist old woman Rajavi, spoke in the jihadist tone, "Thank you very much". Very excited and talking in broken English he said among other things:
"It's a great honor as always to talk to you. Not as a minister or a former prime minister, but primarily as your friend. I know, as Mr Patrick Kennedy said earlier, it is a question why Albania has an Iranian official embassy in Tirana, and at the same time we host you. Why both? It's a simple and honest question. And my answer is that we have had the official Tehran Embassy here for years, and they are here because of international law. But you are here for another cause. The Iranian Embassy represents the country today, while the MEK represents the Iran of the future.
"I am very proud that I and many of my friends are in the hands of Maryam Rajavi, one of the few women who will, with her leadership, change not only the future of Iran but also of the Middle East.
"I know that much news exists that says MEK is a terrorist group, they have done this and have done that. But this does not bother me at all! Because we know you, you came here under the umbrella of the UN and UNHCR. You and terrorism are two different things. You do not have diplomats who use diplomatic status to hide behind as terrorists. But some Iranian officials have done so. And acting like a terrorist while pretending to be a diplomat is a contradiction. But this is not up to me or Albanians, Iranian officials must give their full explanation. Things have changed, and times will change quickly. It is certain that the time is coming, and this piano melody that is playing here in Tirana will be sung throughout Iran as a song.
"I will not speak much, for many reasons, since today I did not know I even had to give a speech. But when you have friends like Hassan, who just said to me: 'Pandeli, it's your turn to talk', believe me when I stand before you myself, a government official, but now that I have met you I know you very well and I'm sure that you and your families now understand that you are not just refugees like a few years ago, but you are now in your land. You have done in less than a year, performed a miracle by building a city. We Albanians say in Albanian: my home is my homeland. Albania is your homeland.
"Thank you"
Pandeli's speech was one of several at this meeting held by Maryam Rajavi – who along with the others cried over the problems of the Iranian people, people whom she, her husband and her jihadists have killed over the years. Maryam Rajavi's lips did not mention anything about Albania, which is blocked by protesters demanding regime change. The whole problem for the old terrorists, but also Minister Pandeli Majko who eats Albanian bread, has been Iran.
Pandeli's speech above, which broke international law and domestic law by saying 'I do not care that you are terrorists, etc.', tells of Rama's arrogance, bribery and thievery. At a time when Tirana and all of Albania are consumed by protest, Pandeli and Maryam Rajavi have chosen to pretend to be a whore when a village burns.
Video of Pandi's speech, Maryam Rajavi and her followers can be seen here:
Original article (Albanian)
http://gazetaimpakt.com/ndersa-tirana-digjet-pandeli-majko-mbeshtet-terroristet-iraniane/?fbclid=IwAR2_V4dJ4s3-6PsvjW1CX13ivadWkoVSGSfDhDDnWNT9Mxi_pUV466yKPPE
Ndersa Tirana digjet, Pandeli Majko mbeshtet terroristet iraniane
 Gazeta Impakt –
December 18, 2018
Në datë 15 dhjetor 2018, në një kohë që e gjithe Shqipëria është në protestë kundër regjimit të korruptuar të qeverisë së Rilindjes, Rama, dhe populli shqiptar kërkon rrëzimin e qeverisë Rama, ministri i Diaspores se qeverise Rama në vend që të zgjidhi hallet e studentëve shqiptarë që protestojnë kundër regjimit të qeverisë së tij, ka zgjedhur të zgjidhë hallet e Iranit. Sëbashku me një tufë aventurierësh ndërkombëtarë, Pandi ka shkuar në takimin vjetor që plaka Marjam Rajavi bën me xhihadistët e saj në kampin muxhahedin të Manzës.
Në këtë takim Pandi, ka sulmuar qeverinë e Iranit dhe ka shprehur mbështetjen e tij për grupin terrorist iranian që qeveria e korruptuar Rama strehon dhe trajton me kushte me të mira sesa shqiptarët në kampin xhihadist të Manzës. Pandi i cili është brohoritur nga terroristët dhe terroristet plaka iraniane të cilët i thonin me ritëm xhihadist "Falemnerit shumë", i ngazëllyer dhe duke folur një anglishte të çalë ka thënë ndër të tjera:
Është nder i madh si gjithmonë që flas para jush. Jo si ministër apo ish-kryeministër, por në radhë të parë si miku juaj. Unë e di sikur z. Patrick Kenedi tha më parë, është një pyetje pse Shqipëria ka një ambasadë të Iranit zyrtar në Tiranë. Dhe në të njëjtën kohë ne u strehojmë ju. Pse të dy? Është një pyetje e thjeshtë dhe e sinqertë. Dhe përgjigja ime është se ne kemi ambasadën e Teheranit zyrtar këtu prej vitesh, dhe ata janë këtu për shkak të ligjit ndërkombëtar. Por ju jeni këtu për një shkak tjetër. Ambasada e Iranit përfaqëson vendin e sotëm, ndërsa MEK-u përfaqëson MEK-un e të ardhmes.
Unë jam shumë krenar që unë dhe shumë miq të mi jemi në duart e Marjam Rajavit, një prej pak grave që me udhëheqjen e saj do të ndryshojë jo vetëm të ardhmen e Iranit, por edhe të Lindjes së Mesme.
Unë e di që shumë lajme ekzistojnë që thonë se MEK-u është terrorist, kanë bërë këtë e kanë bërë atë. Por mua nuk më plas fare! Sepse ne u dimë ju, keni ardhur këtu nën umbrellën e OKB-së dhe UNHCR-së. Ju dhe terrorizmi jeni dy gjëra të ndryshme. Ju nuk keni diplomatë që përdorin statusin e diplomatit si terroristë. Por disa zyrtarë të Iranit e kanë bërë këtë. Dhe të sillesh si terrorist por të hiqesh si diplomat është kontraditë. Por sulucioni i kësaj nuk më takon mua apo shqiptarëve, por Irani zyrtar duhet të japi sqarim të plotë. Gjërat kanë ndryshuar dhe kohët do ndryshojnë shpejt. Është e sigurtë se koha që po vjen, dhe kjo melodi pianoje që po bie këtu në Tiranë do të këndohet në të gjithë Iranin si një këngë.
Nuk po flas shumë, për shumë arsye. Por edhe nga që sot nuk e dija që duhej të mbaja fjalim. Por kur ke miq sikur Hasani, i cili sapo më tha: Pandeli, është radha jote të flasësh, më besoni që kur qëndroj para jush vetja më duket si një zyrtar i qeverisë, por tani që u njoh ju shumë mirë jam i sigurtë që ju dhe familjet tuaja e kuptoni tani që ju nuk jeni vetëm refugjatë si disa vite më parë, por tani ju jeni në tokën tuaj. Ju keni bërë për më pak se një vit, mrekulli duke ndërtuar një qytet që ne shqiptarët i themi në shqip: shtëpia ime është atdheu im. Shqipëria është atdheu juaj.
Ju faleminderit"
Fjalimi i Pandit ka qënë një nga disa fjalime që janë mbajtur në këtë tubim nga Marjam Rajavi e cila qante ndër të tjera hallet e popullit të Iranit, popull të cilin ajo, burrat e saj dhe xhihadistët e saj e kanë vrarë ndër vite. Marjam Rajavia dhe zarat e saj nuk kanë përmendur asgjë rreth Shqipërisë e cila është e bllokuar nga protestat dhe kërkojnë ndryshim regjimi. I gjithë halli i terroristes plakë por edhe i ministrit Pandeli Majko, që ha bukën e shqiptarëve ka qenë Irani.
Fjalimi i Pandit më sipër, ku ai thyen ligjin ndërkombëtar dhe ligjin shqiptar e thotë; mua nuk më intereson që ju jeni terroristë, etj, tregon arrogancën, banditërinë dhe kusarinë e qeverisë Rama. Në një kohë që Tirana dhe gjithë Shqipëria janë në protestë, Pandi dhe plaka Marjam Rajavi kanë zgjedhur që të krihen sikur kurva që krihet kur fshati digjet.
Video-fjalimi i Pandit, Marjam Rajavi dhe zarave te saj mund te shihet ketu:
(End)
*** 

Open Letter to the Albanian Minister of State for Diaspora, Pandeli Majko
Pandli Majko merr pjesë në takimin e xhihadistëve iranianë
Pandli Majko attends the meeting of jihadists promising them Albanian Passports

Open letter from Setaregan Association to Pandeli Majko ( Albanian Prime Minister 1999 – 2002)
The shadowy cult Trump advisors tout as an alternative to the Iranian government
Remember.Mojahedin Khalq (MKO, MEK, Rajavi cult) was one of the excuses of US attacking Iraq
The MEK's man inside the White House (Maryam Rajavi cult, Mojahedin Khalq)
Mojahedin Khalq (MEK, MKO, NCRI, Rajavi cult) keyboard warriors target journalists, Academics, activists
Sitting Down with the MEK (Mojahedin Khalq, Rajavi cult, NCRI, …)
Also read:
http://iran-interlink.org/wordpress/mojahedin-khalq-mek-rajavi-cult-in-iraq-2009/
From the Archive: Mojahedin Khalq (MEK, Rajavi cult) in Iraq 2009
Iran Interlink, December 14 2018:… Dr. Mowaffak al Rubaie: The GOI does not deal with the MEK as an organization. We deal with the residents as individuals. The GOI has informed them that as members of a foreign terrorist organization they cannot remain in Iraq and must choose whether to return to their country of citizenship or some other country. Remaining in Iraq is not an option. The GOI has taken steps to assure their security while … 
Iraqi court seeks arrest of Iranian
(Massoud Rajavi, Maryam Rajavi, Mojahedin Khalq leaders wanted for crimes against humanity) 
(From the Iran Interlink Archive)
An Interview with Iraq's National Security Advisor Dr. Mowaffak al Rubaie 
 about Camp Ashraf by Anne Singleton
 April 5, 2009
Anne Singleton, Iran Interlink, April 05, 2009
After 2003 the disarmed Iranian terrorist Mojahedin-e Khalq (MEK) organisation was consolidated from various locales in Iraq and protected by US forces at Camp Ashraf in Diyala province; a bizarre anomaly in Iraqi and coalition efforts to bring unity and peace to the country. The Government of Iraq has long regarded the MEK as a foreign terrorist group which continues to threaten internal security and is culpable for aiding Saddam Hussein in the violent suppression of Kurdish and Shia uprisings in 1991. Successive announcements in 2008 by President Jalal Talabani and Foreign Minister Hoshyar Zebari made clear their government's determination to expel all the MEK members as soon as possible.
But solving the conundrum as to why the group has been protected and promoted by western interests for all this time has become clearer since January this year when responsibility for Camp Ashraf was handed over to the Government of Iraq by the Coalition Forces. As the Government of Iraq has moved swiftly to fulfil its decision to expel members of the MEK from the country, so the protests by those who have a stake in the continued presence of the group have intensified.
During March, three debates were held in the UK parliament by members supporting the MEK. In spite of being on the US terrorism list since 1997, CBS and CNN news channels have broadcast MEK films showing its personnel obstructing Iraqi authorities as they try to perform their duties. Additionally, the Washington Post has quoted an MEK spokesman in which he is threatening the Government of Iraq that "a human catastrophe" will follow further action.
Even though Europe and the UK have un-proscribed the group as it claims to no longer believe in violence, no moves have been made to have European and British citizens and those with residency rights removed from Camp Ashraf to safety. Instead, powerful lobbies who have used the MEK for their own interests are continuing their efforts to force the Government of Iraq to maintain the infrastructure of a terrorist organisation in its country. Keeping the group in Iraq can only serve the interests of those Saddamists who still believe the group will give them leverage over the Government of Iraq.
Spearheading Government plans to remove the MEK is Iraq's national security advisor Dr. Mowaffak al Rubaie. His role is to advise the Government of Iraq and coordinate policies and activity in relation to national security and intelligence matters.
Over several months Dr. al Rubaie has fielded criticisms and attacks with repeated assurances that the residents of Camp Ashraf will be treated according to international human rights standards and that none would be forcibly repatriated. To date, nothing has occurred at Camp Ashraf to give any cause for concern to human rights organisations. In recent weeks two MEK members departed Camp Ashraf voluntarily. One confessed that he had been instructed to commit suicide in order to implicate Iraq's Army. These two men, who were protected and comfortably accommodated by the Iraqi Government under observation by the ICRC and the Iraqi Ministry of Human Rights, spoke openly of the human rights violations perpetrated by the leaders on MEK members. It was partly in response to this information that Dr. al Rubaie has focused efforts to protect the individuals inside the camp.
Indeed Dr. al Rubaie's plan for the difficult task of dismantling an extremist cult has revealed an enlightened, humanitarian approach which could become a blueprint for tackling similar organisations worldwide.
However, as the clamour continues, I asked Dr. al Rubaie for an interview in order to further clarify his Government's approach to events at Camp Ashraf.
–
Anne Singleton: You want to move the residents from Camp Ashraf for their own protection, yet the MEK commanders say they must remain in Camp Ashraf. What do you think motivates them? 
al Rubaie: The self-appointed leaders at Camp Ashraf will have to speak for themselves. What I will address is how the residents of Camp Ashraf have cooperated or not cooperated with the policies and decisions of the Government of Iraq. The GOI does not deal with the MEK as an organization. We deal with the residents as individuals. The GOI has informed them that as members of a foreign terrorist organization they cannot remain in Iraq and must choose whether to return to their country of citizenship or some other country. Remaining in Iraq is not an option. The GOI has taken steps to assure their security while beginning to exercise sovereignty at Camp Ashraf as we do in every other part of our country. Ashraf is not above the law. Any infractions of Iraqi law will be handled by the GOI authorities with attention to due process and humanitarian standards. To date, the residents of Camp Ashraf have created a series of obstacles to the legitimate exercise of sovereignty by the GOI and this will not be tolerated. They must cooperate in order to avoid obstructing our authorities carrying out their legitimate duties. 
AS: Some observers speculate that MEK leader Massoud Rajavi is in the anti-nuclear bunker inside Camp Ashraf and that is why the commanders refuse to move. Do you think this is possible? 
MR: We do not know exactly what is within the bounds of Camp Ashraf. The GOI has informed the residents that we will diligently and progressively examine all areas of Ashraf to ensure there is no contraband, that there are no illegal activities taking place, and that they must cooperate with this legitimate exercise of Iraqi sovereignty and enforcement of the rule of law. 
AS: You have spoken of 'detoxifying' the people in Camp Ashraf. Could you explain what this means and why you feel it is necessary? What do you hope to achieve? 
MR: As you know from observing the behavior of the MEK and from their history, this is an indoctrinated and tightly disciplined organization of extremist zealots who have employed terrorism and at times even self-immolation to secure their aims. In normal everyday language we can say that they have been "brainwashed". As is common in organizations of this type, the indoctrination and discipline rely on the continuous pressure of their leaders and the total control by them of their environment. Therefore, individuals have little ability to exercise their free will because they exist in this closed environment and fear for personal reprisals if they are discovered to have deviated from the approved line of responses. As we strive to determine from each individual where they wish to go since they cannot remain in Iraq, we are conducting individual surveys and a census which are open to oversight by the ICRC and the UN. We believe that if we can separate individuals from the all-encompassing domination by their leaders, we can allow them to begin to exercise their rights as individuals and make appropriate choices. That is, we hope to remove them from the toxic effects of their indoctrination and leaders. 
AS: CBS and CNN have been broadcasting clips showing women shouting at and insulting Iraqi soldiers from behind closed gates. Could tell us more about what these scenes depict. 
MR: You will have to ask CBS and CNN when and under what circumstances they obtained their filmed scenes. What I can tell you is that the Iraqi Army unit posted to defend and secure Camp Ashraf has been in full control since 20 February and has exercised patience and extreme restraint in spite of the staged provocations and demonstrations that Ashraf's self-appointed leaders have launched in defiance of the legitimate exercise by the GOI of its sovereignty. 
AS: Families are concerned about having access to their relatives without MEK minders being present. Do you see a time in the near future that such visits can be facilitated? 
MR: The GOI has already facilitated visits by families and has provided the residents of Camp Ashraf written procedures which are fully permissive. Our security forces at Camp Ashraf have and will continue to facilitate legitimate family visits with no interference by either the MEK or anyone else. These visits are also completely open to ICRC and UN observation. The MEK have been the obstacle to establishing a comfortable facility for such family visits. 
AS: The MEK claim that the Government of Iraq has not allowed medical personnel or medical supplies into the camp and that this has resulted in the deaths of some women and that others are dying. They want ICRC and UNHCR intervention. What is your response to this allegation? 
MR: These allegations are false and baseless. 
AS: The MEK's supporters have paid millions in legal fees to have the group removed from the UK and European Council terrorism lists. Have any of the group's western supporters offered to help remove these people to their countries? 
MR: The GOI has communicated with ambassadors from the European Union and all other countries we suspect have citizens or persons with some claim to residency in their countries. We have asked them to offer to allow those with status in their countries to return and to consider hosting others who may want to reside in their countries. We have facilitated visits by representatives of these countries to Camp Ashraf. We are hopeful that this level of openness and transparency by the GOI will persuade these countries to allow such returns. 
AS: In your view, what can the UK, European and other western governments do to help resettle the MEK? 
MR: These governments can agree to allow their citizens and others who have status in their country to return. 
AS: The Washington Post quoted MEK member Mohammad Mohaddessin clearly threatening that self-immolations similar to 2003 and other suicide acts would be performed by the residents of Camp Ashraf. What is your response to this? 
MR: We have and will continue to treat the residents of Camp Ashraf humanely and in accordance with Iraqi law and international law and conventions. We will not initiate acts of violence against them. We do expect them to cooperate in our efforts to exercise our sovereignty according to the rule of law. Should they choose extremist acts such as self-immolation, it will be their decision which we would regret.
(End)
*** 

Link to the full description of MKO Logo (pdf file)
Also read: